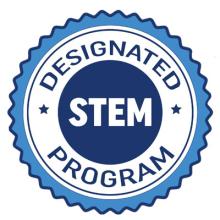 This program is STEM designated, which means you will be trained in areas of technology that are in high demand with United States employers. International students studying in person on student visas will be eligible for an Optional Practical Training (OPT) extension of 24 months, for a total of 36 months.
Merge Creativity and Data
This degree is for those who want to gain general management skills while expanding their knowledge of fact-based decision-making. Gain the experience necessary to excel in the fast-paced and lucrative field of marketing analytics and earn a degree that will enable you to simultaneously build general management skills and knowledge of fact-base decision making. Plus, when it comes to making connections in the industry, there is simply no other place that can match New York City.
Interdisciplinary Problem-Solving
Explore a variety of interests while developing leadership and management expertise.
Bridge the gap between analytical models and business opportunities with innovative solutions.
Learn from experts across various business verticals and apply the knowledge to your industry.
Add Opportunities and Experiences
Our MBA in Marketing Analytics curriculum covers broad business topics from finance to leadership, and at the same time, provides a deep dive into marketing analytics. This degree will help you become the well-rounded businessperson you've always wanted to be and help you identify specific ways to bring value to a company. Our faculty are connected to some of the top companies and organizations throughout New York City, putting you face-to-face with marketing executives from American Express, Microsoft, Landor, Oracle, and many others.
Through our team-based class assignments, you will learn critical business management skills such as how to conduct market research, make data-driven decisions, and manage customer relationships. As a marketing manager, you will be able to strategically use various channels, including interactive and direct marketing, and advertising and sales promotion across traditional and digital platforms.
Leverage the energy of New York City by joining student organizations such as the Lubin Graduate Marketing Society, network with peers and alumni, attend various guest speaker events and employer spotlights, participate in case and pitch competitions, and so much more!
Lubin has the networks, the personnel, and the environment to support my academic and professional pursuits...when I was searching for potential master's programs, Lubin stood out as the school with a very detailed and comprehensive analytics curriculum, which is something I really cared about.

—Minh Bui '17, Senior Data Engineer, The New York Times—Wirecutter
Choose Your Career
Career Options
Business Development Manager
Business Operations Specialist
Customer Intelligence Analyst
Market Research Analyst
Market Research Manager
Market Research Consultant
Marketing Director
Marketing Consultant
nationwide median salary for data scientists (Source: US Bureau of Labor Statistics)
of Lubin's class of 2022 master's graduates are employed or continuing their education or service (Source: Pace University Career Services)
projected increase in market research analysts from 2021–2031 (Source: Bureau of Labor Statistics)