Applied Quantitative Economic Analysis and Policy, MS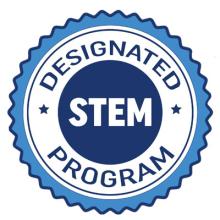 This program has STEM designation which includes benefits such as an extension for international students and a competitive edge in today's job market.
The Foundation for Success
Our MS in Applied Quantitative Economic Analysis and Policy is the only master's program in the New York area that combines public economic policy and quantitative analysis. The program prepares you for a diverse set of careers in quantitative research, business analytics, and/or government policy.
A Growing Field
According to the US Bureau of Labor Statistics, median pay for economists with a master's degree is $162,870 in the New York area. There is also expected to ample job opportunities in the future, with employment predicted to grow 6 percent annually from 2021 to 2031.
Learn From the Best
This is the only master's program in the New York metropolitan region that combines both public economic policy and quantitative analysis in its curriculum.
The program is offered in a flexible online and hybrid learning format, either full-time (12 months) or part-time (24 months).
You will gain superior, advanced training in applied economics with a special emphasis on data analytics and economic policy analysis.
Take Courses Like…
Our rigorous course topics range from econometrics, policy analysis, game theory, health economics, and data analytics, to the culminating master's thesis.
Combined Degree Track
The Combined Degree Track allows you to replace up to 12 undergraduate credits with graduate level courses. This means you can finish almost half the master's degree requirements by the time you complete your undergraduate degree, leaving only 18 additional credits to finish to complete a combined BA/MS or BS/MS degree.
Opportunities and Experiences
This program is a reflection of the economics department's focus on policy, quantitative analysis, and research, affording it unique advantages, and builds on the department's success in the National Federal Reserve Challenge, a competition that tests undergraduate college students' knowledge of the US economy, central banking and monetary policy. The Pace University team has the distinction of winning the nationally-recognized, first-place award four times in the last six years in the national competitions in Washington, DC.
"Our program's mission echoes Pace University's strategic objective of preparing our graduates to become professionals in the field of economics and be well-prepared to make positive contributions to the world of the future as economists, business leaders, and economic educators." —Joseph Morreale, PhD, Distinguished Professor, Program Director and Chair, Department of Economics.
Choose Your Career
You will be prepared for a career as an actuary, economist, financial analyst, market research analyst, operations research analyst, survey researcher, urban and regional planner, etc.
Job Placements
2022:
Tim Little | Municipal Markets Specialist | Federal Reserve Bank of NY
Anthony Spinelli | VEA Data and Reporting Analyst | Morgan Stanley
Galen Haggerty | Lead Customer Success Manager | Workiva
Carly Aznavorian | Senior Associate | JP Morgan Chase & Co
Dylan Szeto | Lead Economist, Data Products and Urban Economics | Chandan Economics
2021
Brad Belotti | Senior Human Resources Coordinator | Cantor Fitzgerald
Harun Duman | Risk Analyst | South Street Securities
Marc Gosine | External Reporting Controller | JP Morgan Chase & Co
Assanali Omarov | Senior Data Manager | In Advance Capital
Jonathan Ruiz de Castillo | Health Data Analyst | InStep Health
Jama Tasfay | Senior Analyst | AVP Financial Solutions
Economists' median pay in 2018 (entry level, with a master's degree), which is one of the highest paid entry level occupations (Source: Bureau of Labor Statistics)
An economics Degree has also been listed as a #7 lucrative degree (Source: CNBC)