Clinical Psychology, Health Care Emphasis, PhD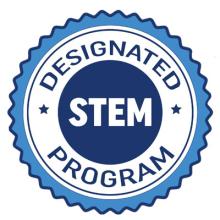 This program is STEM designated, which means you will be trained in areas of technology that are in high demand with United States employers. International students studying in person on student visas will be eligible for an Optional Practical Training (OPT) extension of 24 months, for a total of 36 months.
Prepare to Make an Impact
Within a biopsychosocial framework, the PhD in Clinical Psychology (Health Care Emphasis) program prepares you for a bright future as a clinical scientist or scientist-practitioner. Skills are gained in psychodiagnostic assessment, therapeutic intervention, prevention, and consultation in both mental health and medical settings. The integration of mind and body—of mental and physical health—across the lifespan, attendant to racial, ethnic, and cultural diversity, so pertinent to risk and healthcare disparities, are embedded features in the program's curriculum and training.
Faculty are devoted to the advancement of scientific knowledge in clinical psychology and clinical health psychology. The program draws upon the department's long-standing strengths in areas related to global mental health and aims to prepare students for academic and research track positions, as well as for clinical roles with applied research activities. You'll be prepared to work collaboratively in a variety of medical, community, and public health settings, and upon graduation, you will have completed all pre-doctoral academic and internship requirements for admittance to the New York State Licensing Examination.
A Scientist-Practitioner Model
Follow a Boulder Model of training wherein training in research inquiry and clinical practice (assessment, prevention, promotion, and intervention), in relation to mental health and physical health, are integrated through intensive coursework and placement experiences.
Develop expertise regarding factors bearing on wellness and illness, including developmental processes (leading to preparation for work in pediatric as well as adult settings), and social, cultural, economic and global features which contribute to health and well-being.
Gain exposure to multiple-theoretical perspectives, including cognitive-behavioral, psychodynamic, trauma-focused, and other relevant approaches.
Take Courses Like
The Clinical Psychology (Health Care Emphasis) PhD program provides you with a comprehensive education through core-foundational courses, sequenced study of research methodology and statistical analyses, clinical courses (in psychopathology, assessment, and psychotherapy) and health psychology courses (including primary care and public health).
Clinical Training and Research Opportunities
The Clinical Psychology (Health Care Emphasis) PhD program is designed to provide, within a scientist-practitioner model, education and training in clinical psychology and clinical health psychology. Clinical training begins in the first year, with a course in clinical interviewing in the first semester followed by training through practicum and supervised clinical experience in the department's McShane Center for Psychological Services. In the third and fourth years, students complete clinical training at external field sites around the New York area, followed by a year of full-time internship.
You'll gain new perspectives through closer interaction with students and faculty across programs, as in mentored research labs and from research talks from experts in the field. From the beginning of the program, students are involved in research with a mentor, leading to completion of a master's thesis (at the end of second year) and culminating in completion of a doctoral dissertation. Dissertation research within this PhD program involves a chosen investigation into a specific interface between psychological and physical health.
Diversity is emphasized in academic work and practical training through opportunities to work with diverse populations. Pace University's McShane Center for Psychological Services provides services to the multicultural community in the lower Manhattan area; a special interest group on social justice and diversity organizes events, discussions, and meetings to address important topics and issues relevant to social justice and diversity; and the Center for Global Psychology is dedicated to enhancing the global capabilities of Pace students and faculty from psychology and related fields by providing high-quality academic and professional experiences.
Prepare for Your Career
Prepare for a career as researcher and clinician, potentially pursuing scientific investigation into the interface of mental and physical health/disease/disorder, and/or an academic role educating and training the next generation of clinical psychologists, or a clinical role within a medical or community health setting, possibly developing research measures, therapeutic interventions, beneficial programs, or needed policies. Many postdoctoral opportunities for specializations will be open to graduates.
Application Information
The Clinical Psychology (Health Care Emphasis) PhD program is a five-year, full-time post-baccalaureate program. Spring acceptance leads to fall semester entry. A minimum of three years of residency at Pace University is required, including one year of full-time study. Admission is open to qualified holders of a bachelor's degree from an accredited institution. The application deadline for entry for the academic year 2023–24 was January 1, 2023.