The Center for Community Action and Research (CCAR) is the place for Pace students who want to be civically engaged. CCAR supports students engaging in volunteer work, advocacy, activism, and community-based learning for social change.
Did you know? In the 2020-2021 school year Pace University students donated over 52,000 hours of their time to supporting our Westchester and NYC communities.
Civic Engagement in the Classroom
Civic Engagement and Public Values courses are classes that have a volunteer component as part of the class. CE courses are part of the core curriculum. CE courses offer students an exciting opportunity to put what they've learned in the classroom into action as they work with local organizations to meet community-identified needs.
Need help finding a placement for your CE course?
Political Participation
CCAR oversees nonpartisan voter education in which we help students (both those who are eligible to vote in the US and those who aren't) identify avenues for political participation. To register to vote, apply for an absentee ballot, identify their polling place, and contact elected officials students can visit Vote Everywhere by the Andrew Goodman Foundation.
Image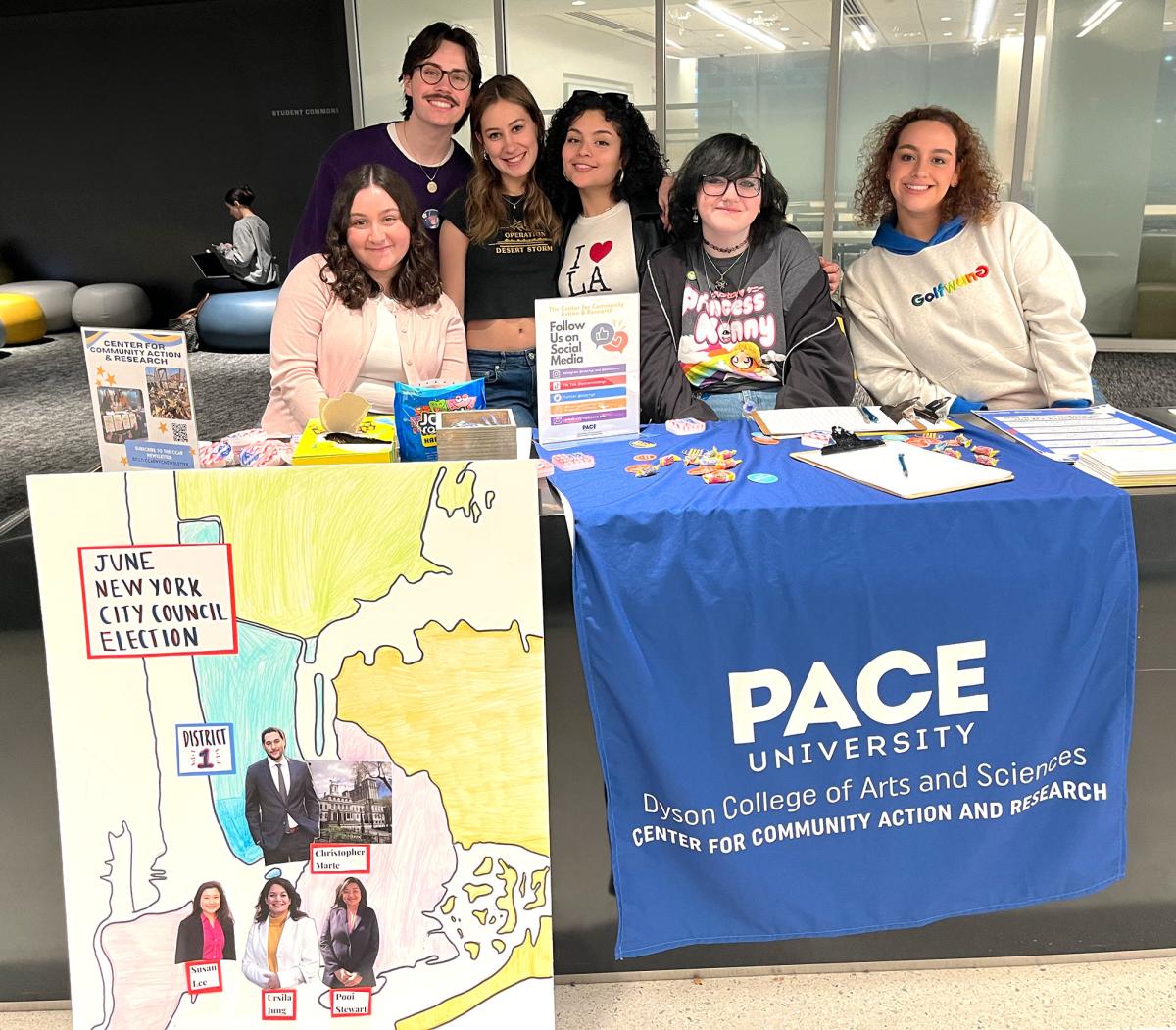 Employment and Leadership Opportunities
CCAR provides several avenues for student employment and leadership:
Work Study Positions: Student Projects Coordinators and Social Media and Outreach Coordinators organize civic engagement programs for Pace students and support their peers in becoming active members of their community.
Vote Everywhere Ambassadors: The Vote Everywhere Ambassador program, a partnership with the Andrew Goodman Foundation, supports two Pace NYC students in working to increase voter engagement. Vote Everywhere Ambassadors register Pace students to vote, break down voting barriers, and lead social justice initiatives important to the student community.
Pace Votes Leaders: On the NYC campus the Pace Votes Leadership Program provides students a sustained opportunity to support CCAR's voter education work, while developing skills related to civic leadership.
Faculty Assistants for Civic Engagement: The FACES program invites undergraduate students to serve as Peer Leaders for CE courses. FACES students act as a liaison between the professor, class, and community organizations.
Image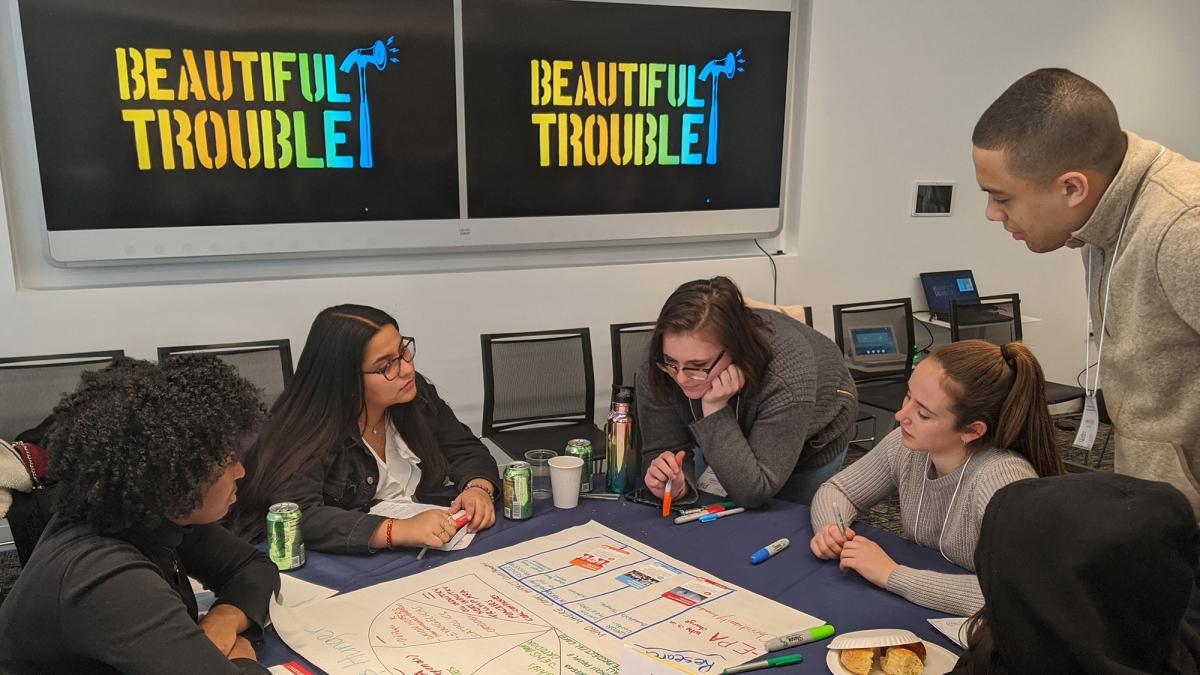 Jefferson Awards
The Jefferson Awards for Public Service recognize individuals for their public and volunteer service, and dedication to improving the quality of life in their communities. Faculty, staff, and students can nominate any individual from the Pace University community. Self-nominations are also welcome. Please contact CCAR for more information!
Did you know? In 2020-2021 eight Pace undergraduate students won Jefferson Awards for Public Service for their work in the community.
Civic Engagement Programs
CCAR facilitates a number of service and civic engagement programs each semester. Many of these programs are organized in partnership with other departments and student organizations at Pace. Annual programming includes:
Monthly group volunteering events
National Voter Registration Day
Workshops, lectures, film screenings and discussion groups on issues of political engagement and social justice
Debate watch parties for local and federal elections
Student advocacy tabling
and more!