The Dyson College Environmental Center is a focal point on Pace University's Pleasantville campus and serves as a component of the Dyson College Institute for Sustainability and the Environment (DCISE) and resource for the overall university community, and the general public.
We aim to foster a thriving Environmental Center fueled by the diverse efforts of the community and student body of Pace University by:
Promoting general education and awareness around environmental and sustainability issues,
Providing students of all ages with the opportunities and resources necessary to gain awareness of the environment and the myriad of issues that affect ecology and wildlife,
Acting as a vital support component for academic departments and programs including the Department of Environmental Studies and Sciences, Department of Biology, and the School of Education,
Supporting academic research, as well as education programming for the campus and local community.
The Environmental Center provides the Pace community, and the people of Westchester and the Hudson Valley region, access to a myriad of natural and cultivated resources like trails, horticultural land, ponds and streams. It also strongly supports Pace University's environmental club on the Pleasantville campus, Natural Activists Teaching an Understanding and Respect for the Environment (NATURE).
Features and Facilities in Pleasantville
The Environmental Center encompasses a variety of natural resources on the Pleasantville campus, including hiking trails, meadows, wetlands, streams, gardens, animal enclosures, and a pond, which makes it a natural base for students undertaking field study. Hover over each image to learn more.
Below classrooms and conference rooms can be reserved via Special Events.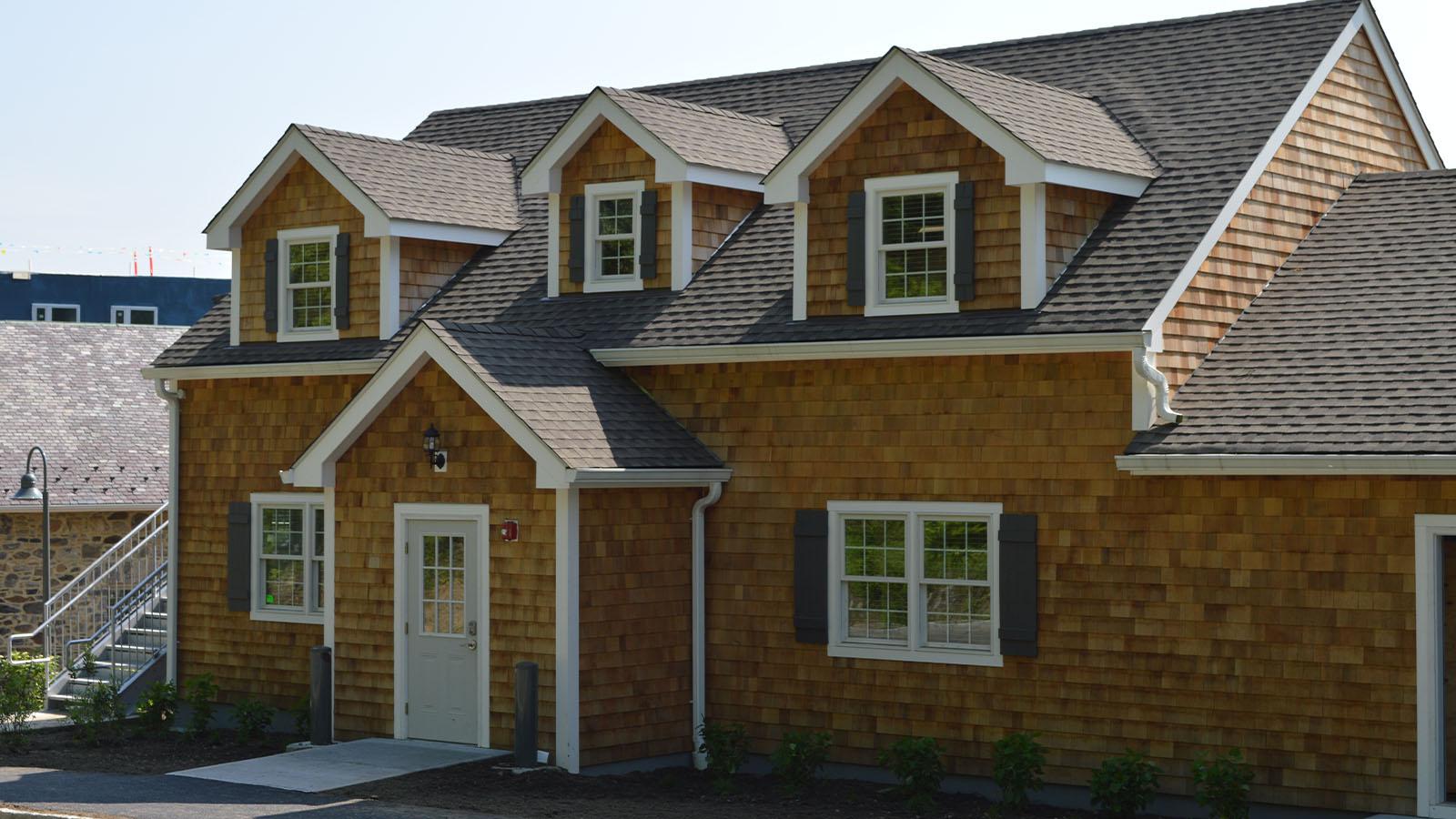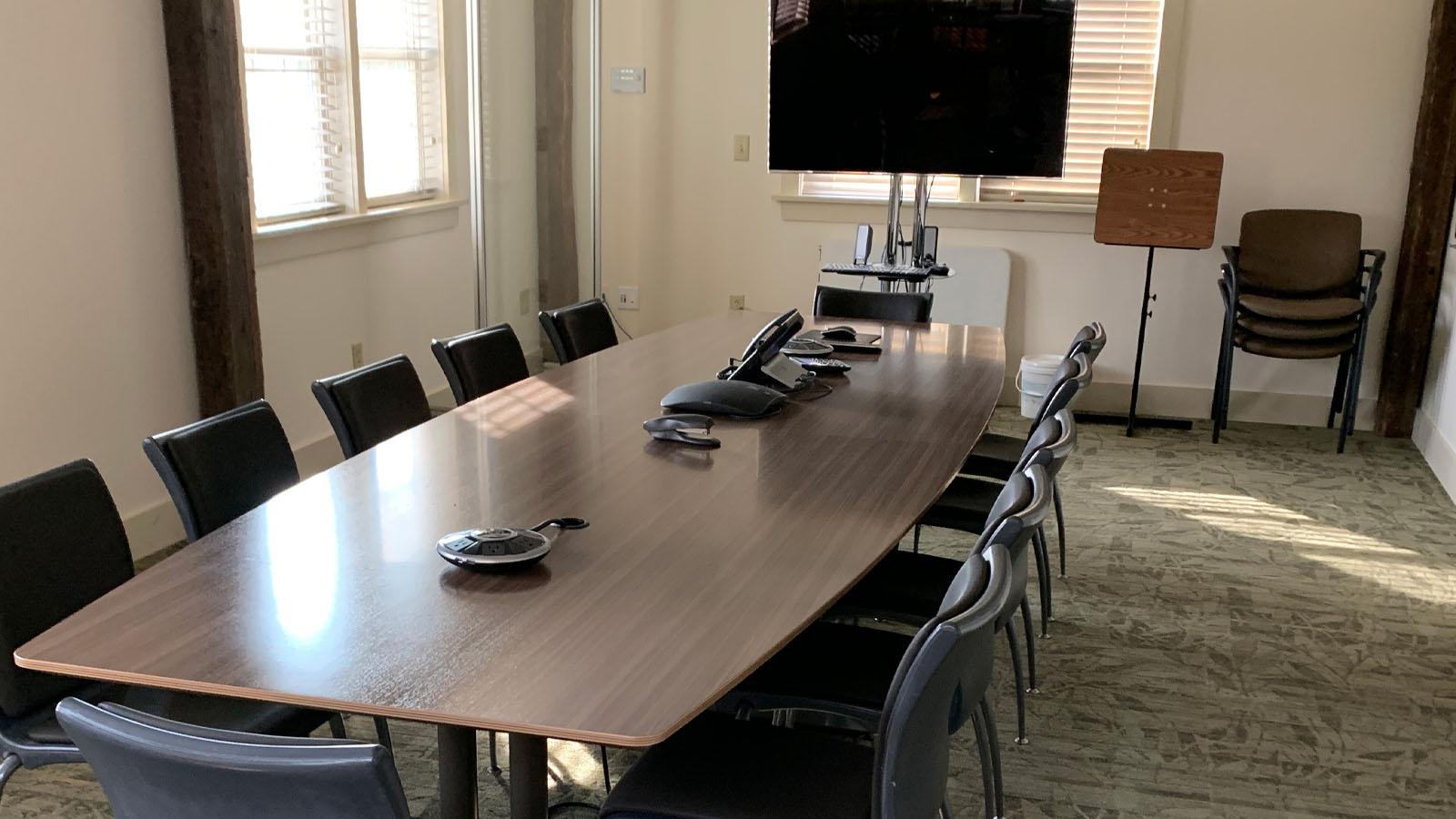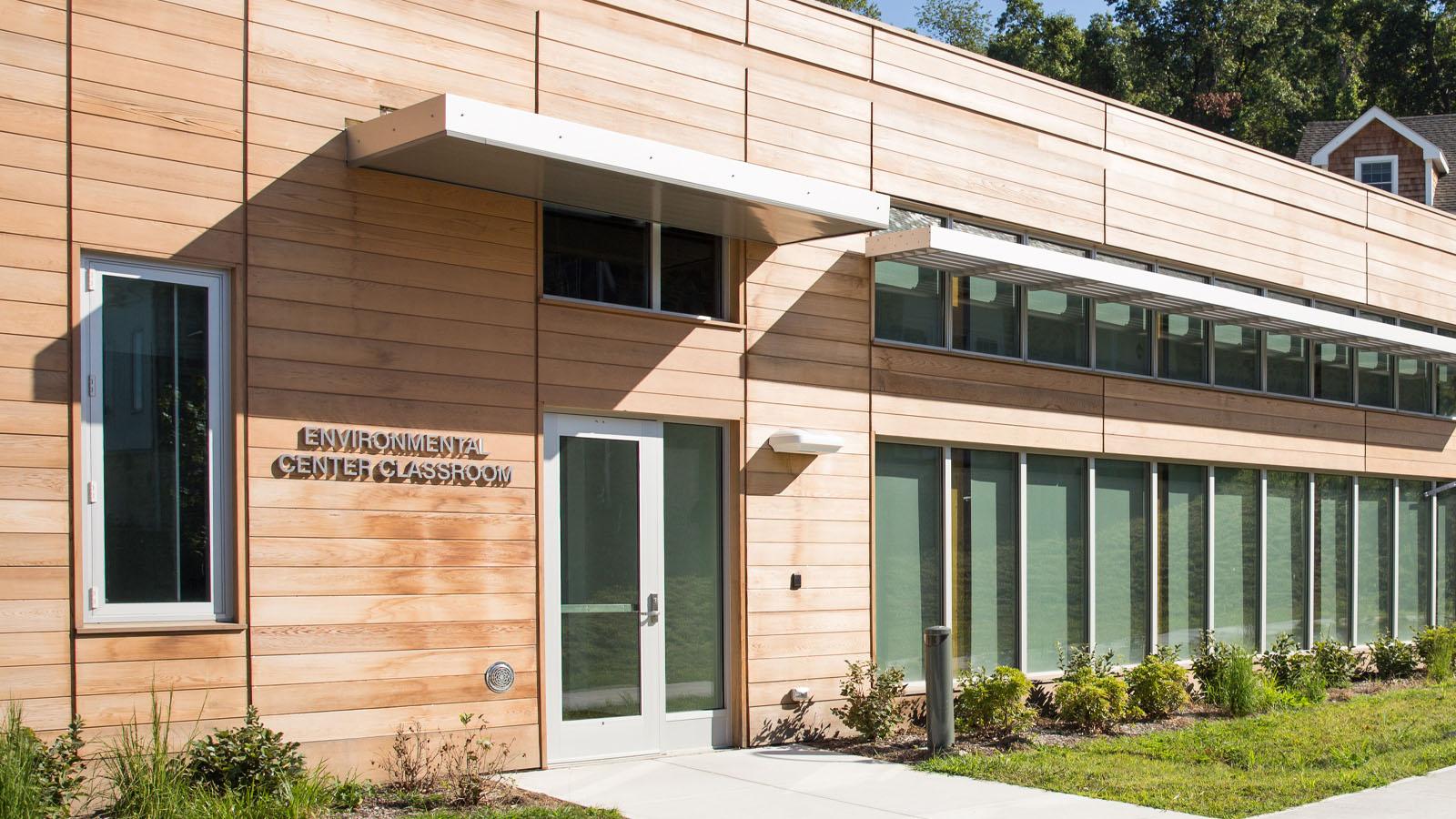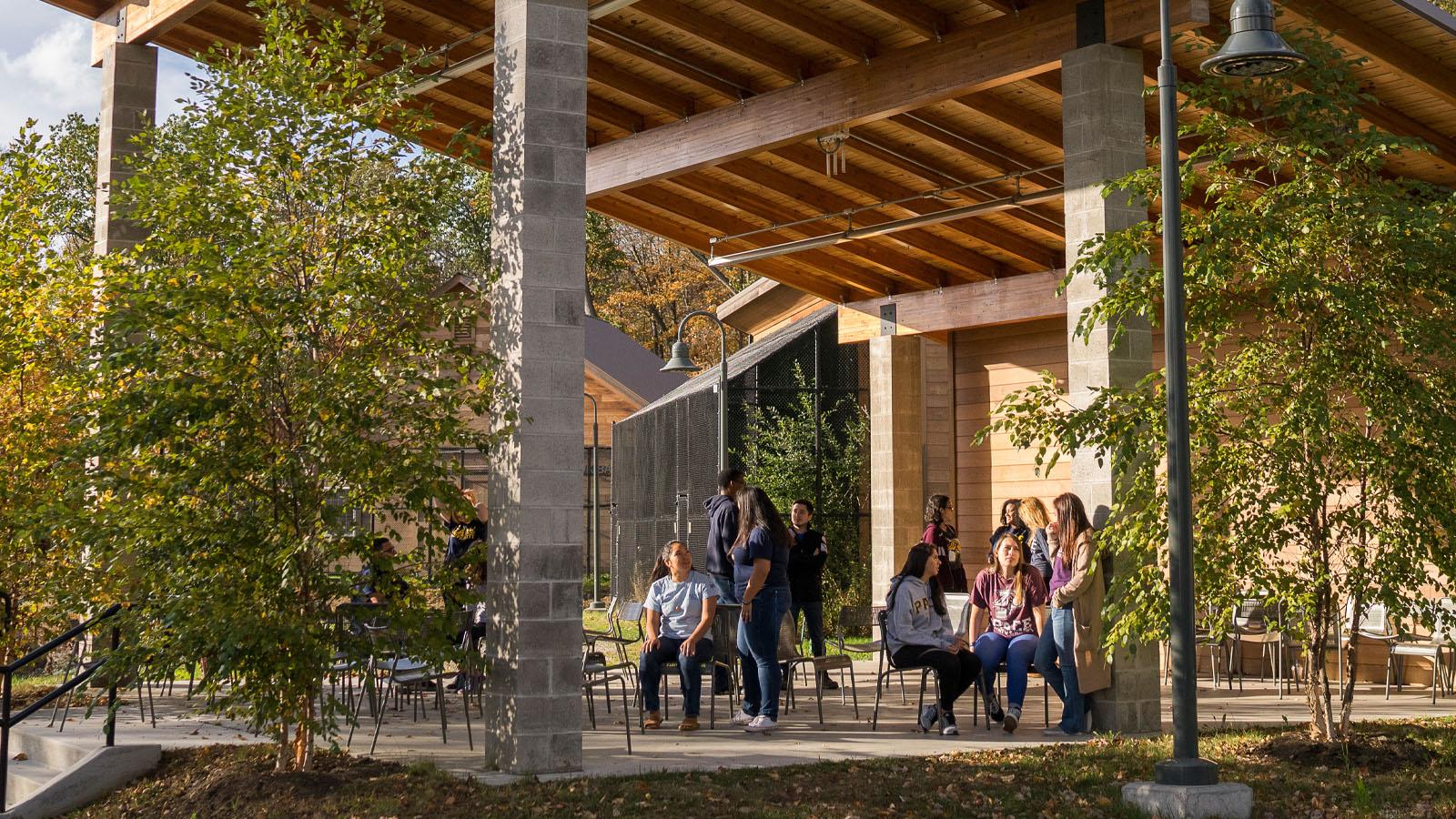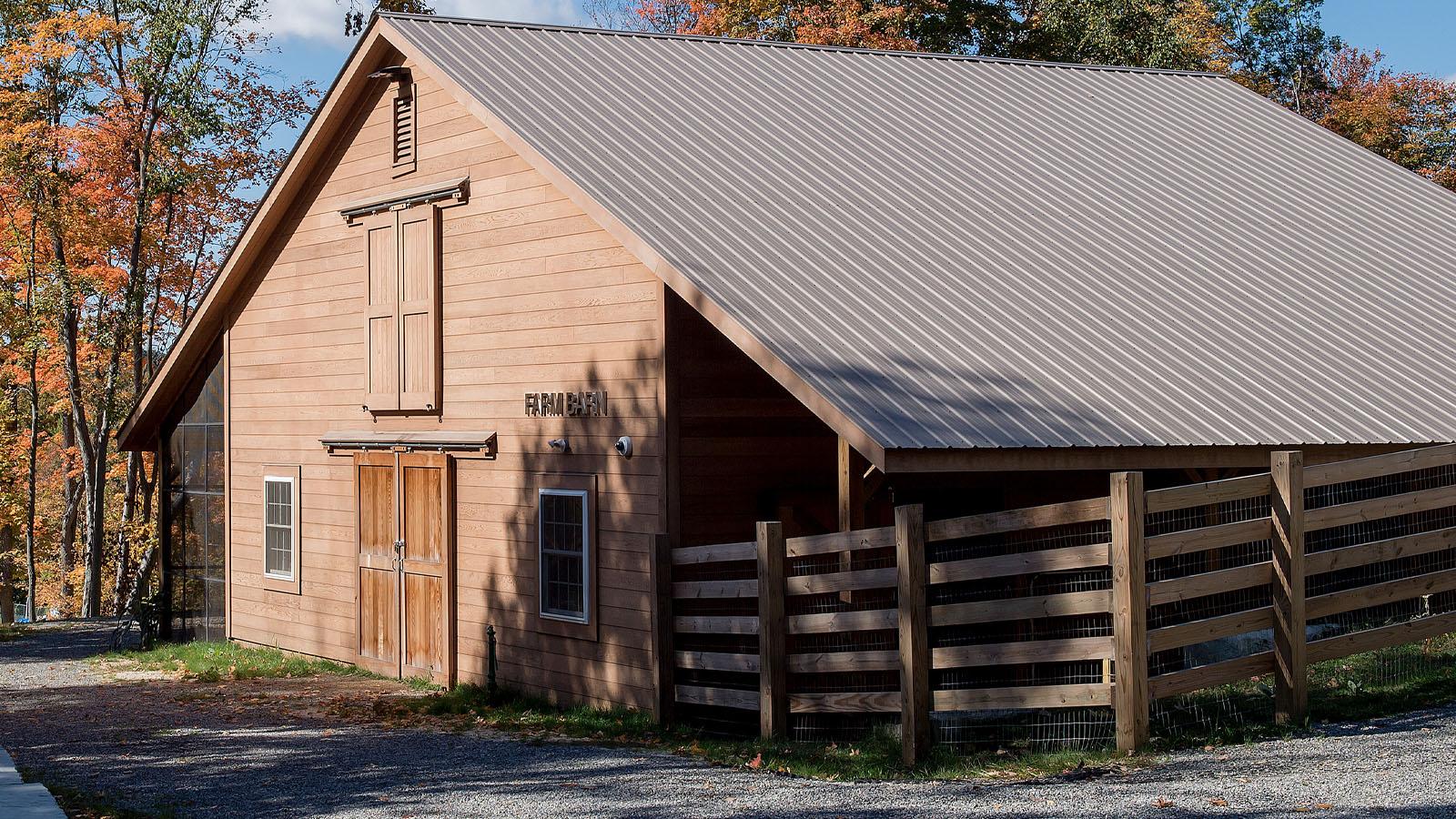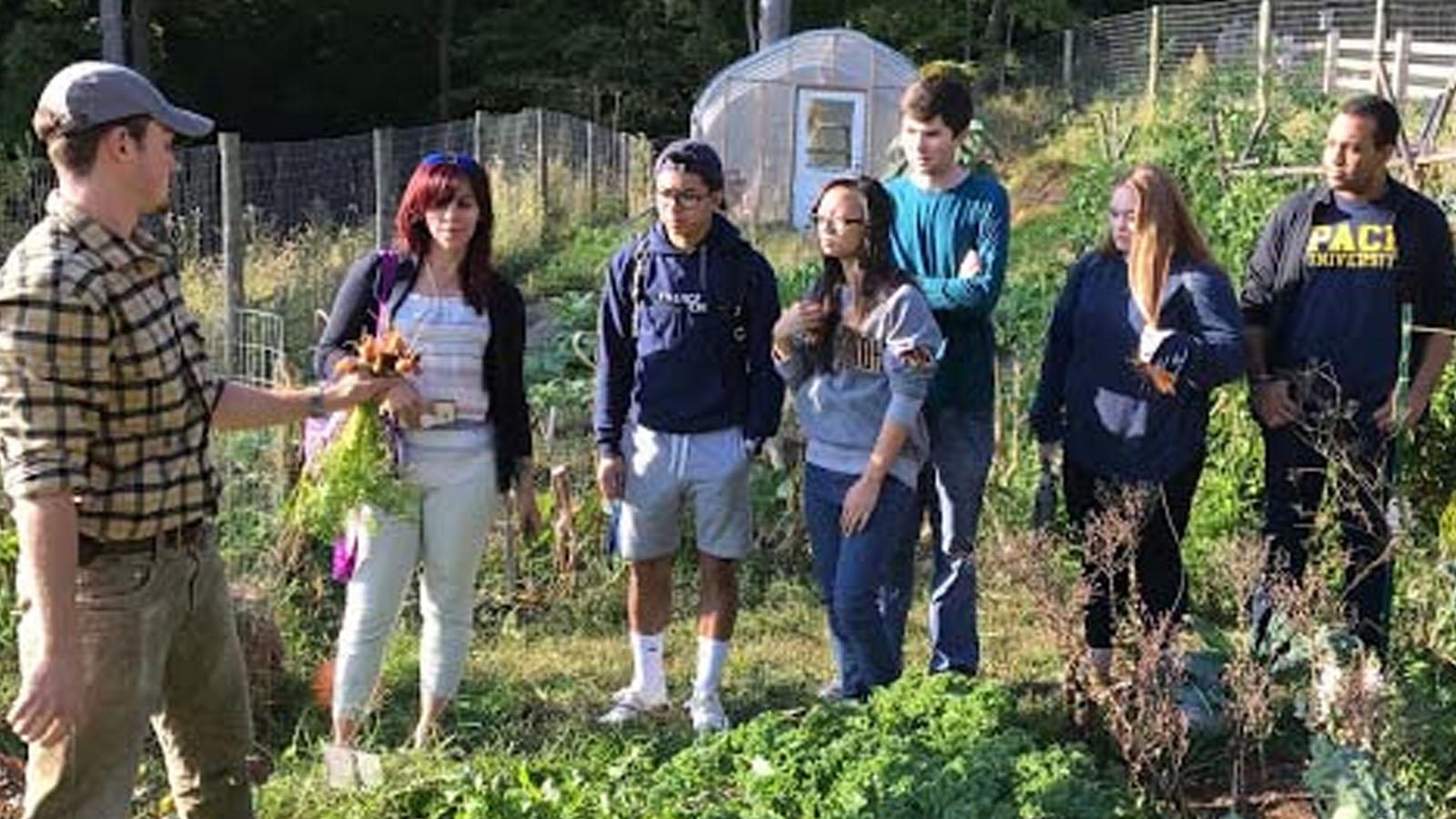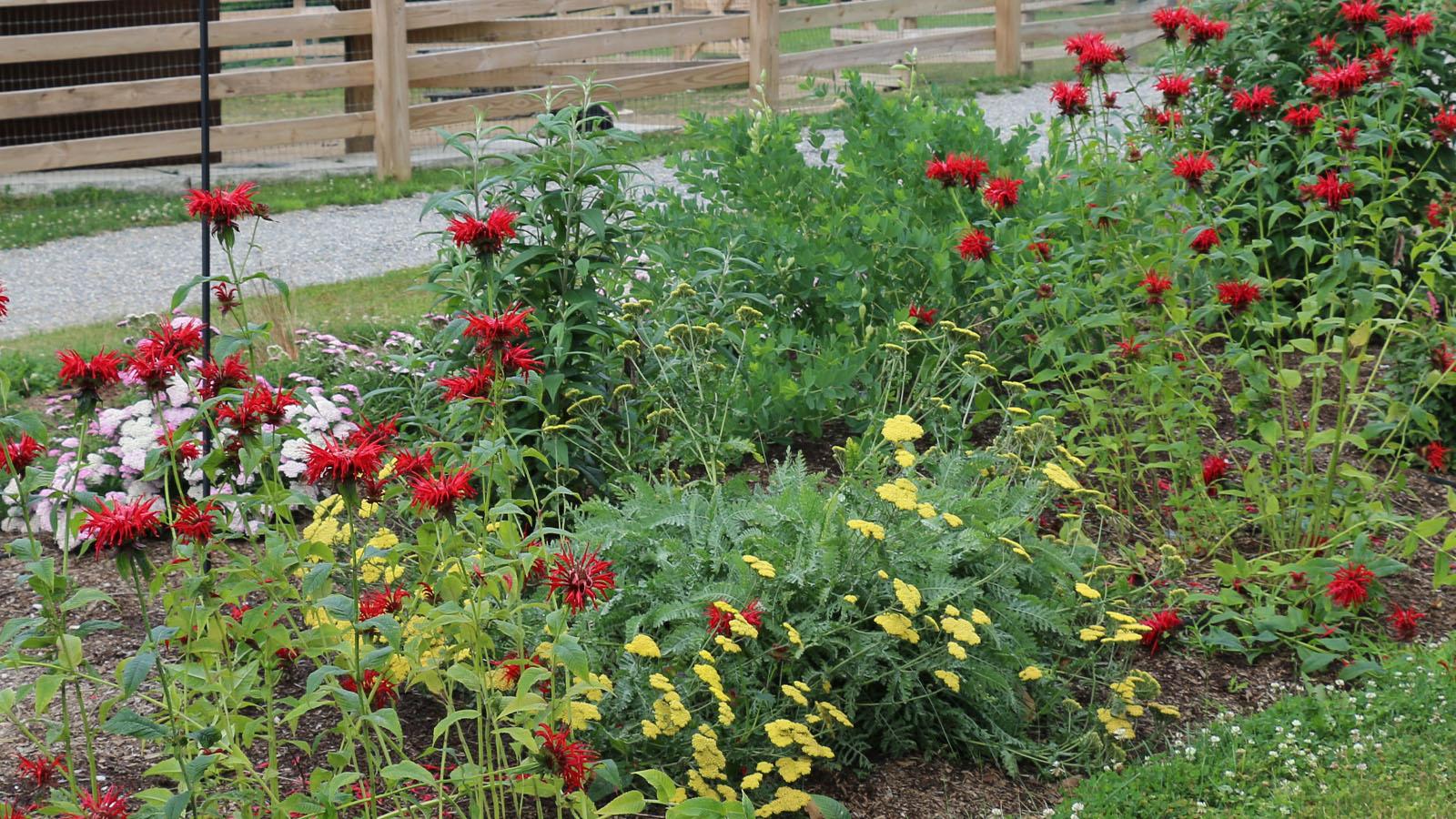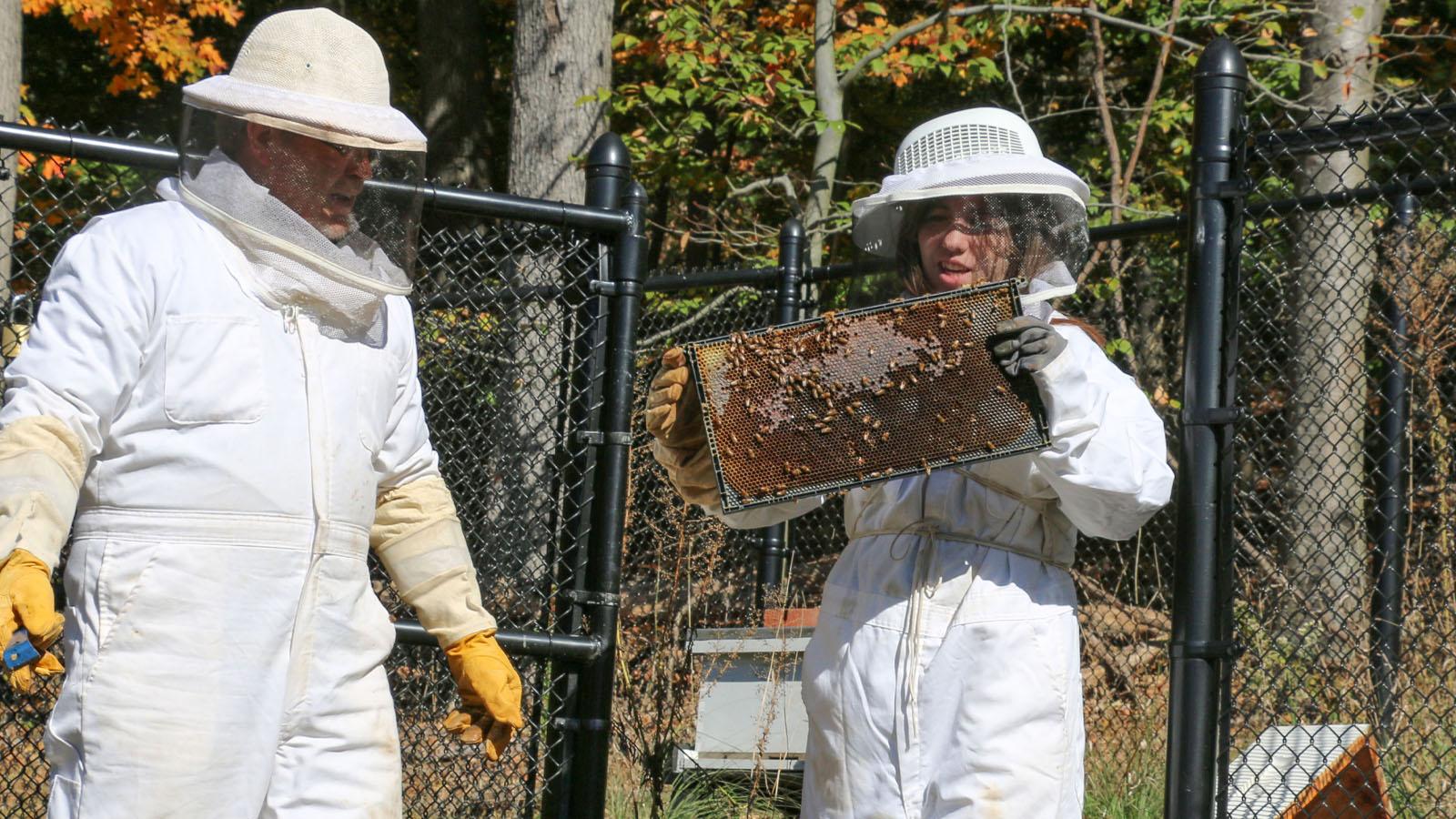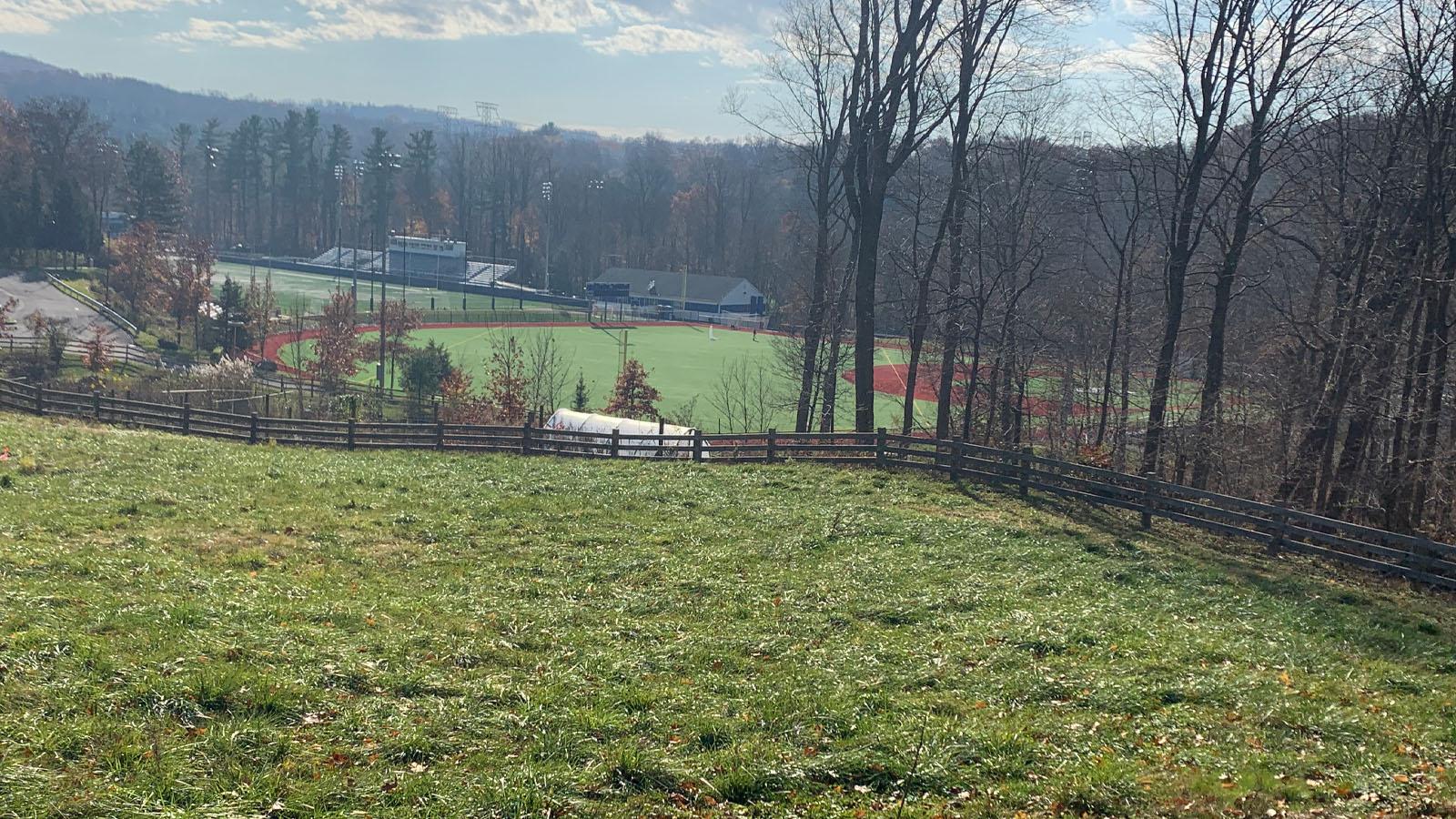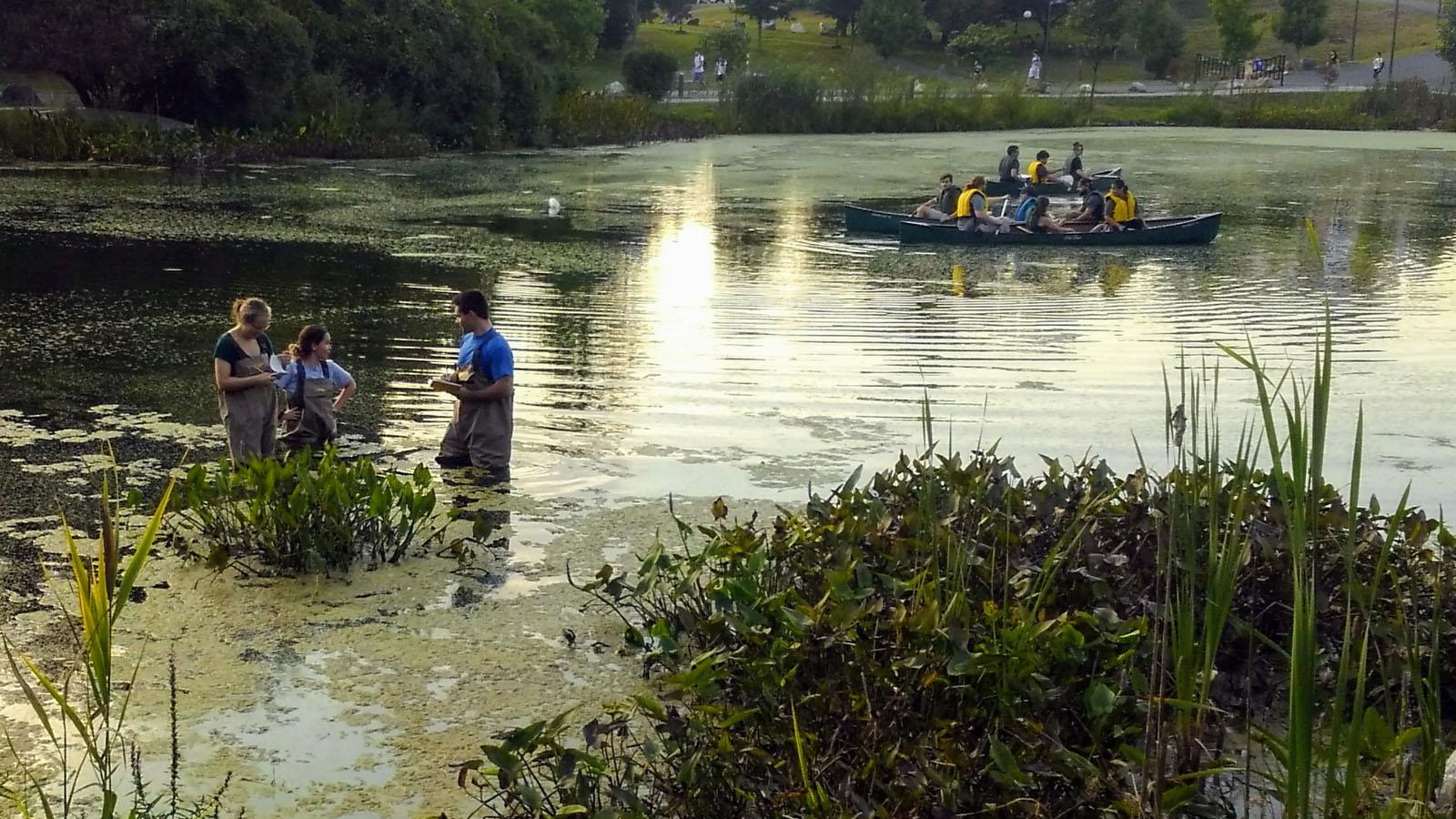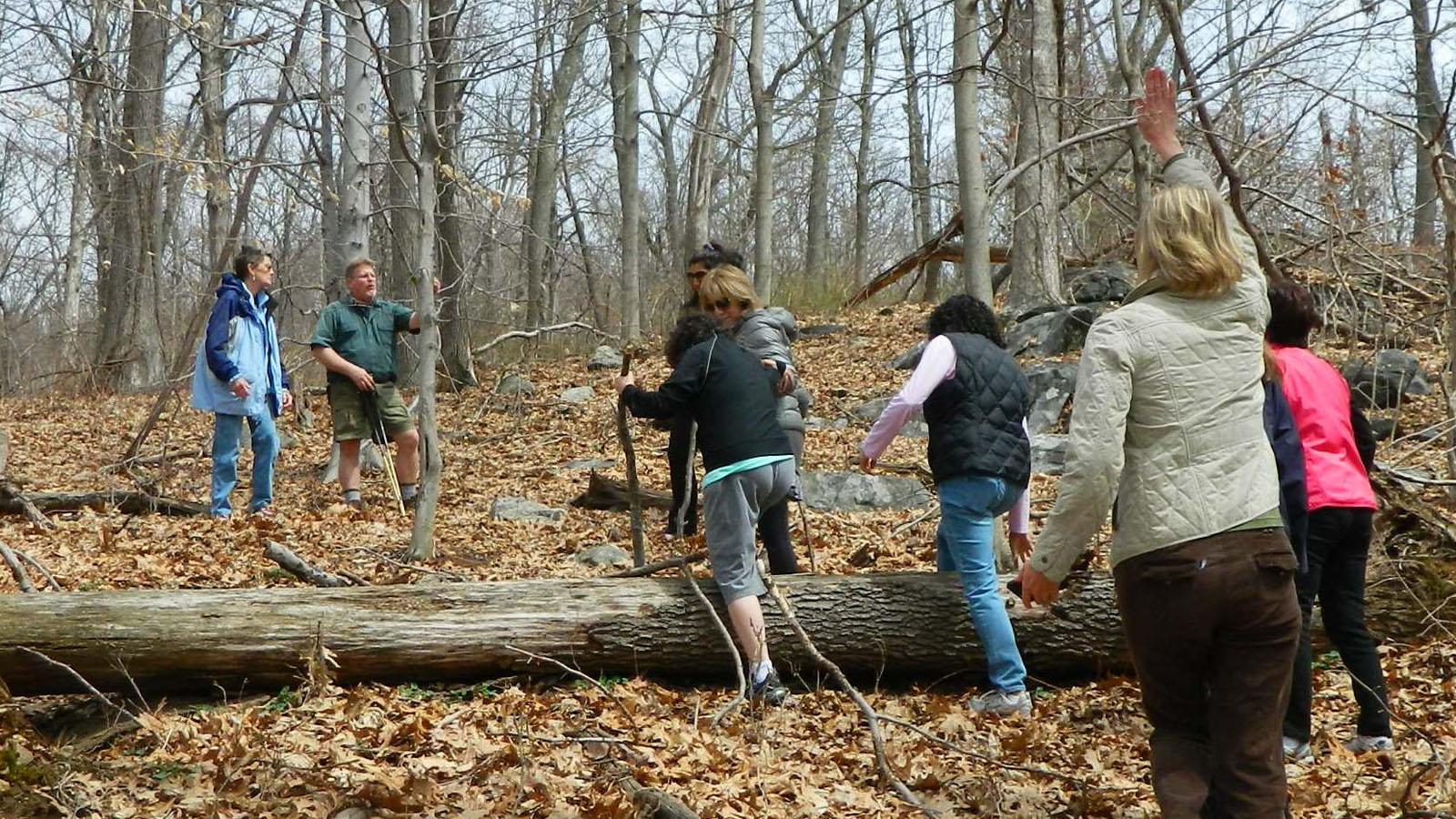 Environmental House
Houses the Department of Environmental Studies and Science (ESS) and the Dyson College Institute for Sustainability and the Environment. The ESS Department's Program Assistant sits on the second floor of the Environmental House.
Environmental House Conference Room
Located on the first floor of the Environmental House, the conference room typically houses graduate-level courses. The conference room is available to the Pace community with seating available for 10.
Environmental Lab
Located in the back of the Environmental House, this lab typically houses field-based courses and is also used extensively for student research. The lab is available to the Pace community with seating available for 10.
Environmental Center Classroom
The LEED-certified classroom incorporates geothermal heating and solar panel systems and is used for larger environmental courses and events. This classroom is available to the Pace community with seating available for 30.
Environmental Pavilion
The Pavilion is equipped with WiFi and is used for hosting outdoor classes, wellness activities like yoga and Tai Chi, and various events. The pavilion is available to the Pace community.
Barns
The center houses two large barns. These spaces are being considered for various projects and will most likely be converted into lab space for the Pace community.
Organic Vegetable Garden
Located at the end of the Cheever Trail, the organic garden is used for academic research projects, testing strategies for improving soil, and different planting techniques.
Students can become involved with the garden through research with faculty or volunteerism.
Pollinator Gardens
These gardens support a variety of flowering plants, providing valuable food sources for insects and birds.
Pace strives to provide habitat for pollinators (butterflies, native bees, etc.) and to utilize landscaping practices that do not harm these valuable animals, earning Pace an official Bee Campus designation.
Beekeeping Apiary
Located behind the Barn, the honeybee hives, or apiaries, are typically home to Italian honeybees, though they are not currently in use.
Meadows, Streams, Wetland
These features are utilized in classes to teach the process of wetland delineation, identifying plants and soils, and using macro-invertebrates to assess stream health.
The Environmental Center's meadow will be used for botanical and ecological research projects and studies.
Ponds
Choate Pond is home to various plants and animals and is used in classes for water quality studies, and to teach students how to assess the condition of lakes.
The Study Pond, located in the Environmental Center, is used by students to collect water samples for analysis, and learn how to conduct surveys for fish, turtles, amphibians, and aquatic macroinvertebrates.
Forest and Trails
A 50-acre forest surrounds the Pleasantville campus. This forest is used in classes to teach tree identification, forest health assessment, and for wildlife studies. A variety of other habitats, including wetlands, occur in this forest.
A network of recreational trails also runs through the forest for use by the Pace community.
Intellectual Resources
Faculty expertise
Expertise in topics including plant ecology, wildlife, ecosystems, water quality, climate change, environmental justice, environmental policy, sustainability, sustainable agriculture, geographic information systems (GIS), and statistics.
External Partners
Connections to and collaborations with myriad environmental organizations throughout the Hudson Valley and NY metropolitan areas. These relationships can provide opportunities for course projects, research, community service, and internships.
Education and Research Programs
The Environmental Center serves as a vital support component for academic departments and programs throughout the university, giving students unique opportunities for research and learning.
Visitor Information
The Environmental Center is located at 861 Bedford Road in Pleasantville, NY. The center is open to Pace University students, faculty and staff, Pace alumni, and the local community.
View a Pleasantville Campus map of the environmental center.
Environmental Center Staff
Michael Finewood, PhD
Chair of Environmental Studies and Science department
Email: mfinewood@pace.edu
Michelle D. Land, JD
Director of Academics and Programs
Email: mland@pace.edu
Samantha Miller
Program Manager
Email: smiller3@pace.edu
Michael Rubbo, PhD
Director of Research and Community Engagement
Email: mrubbo@pace.edu
Angelo Spillo
Director of Operations and Co-Curricular Enrichment
Email: aspillo@pace.edu