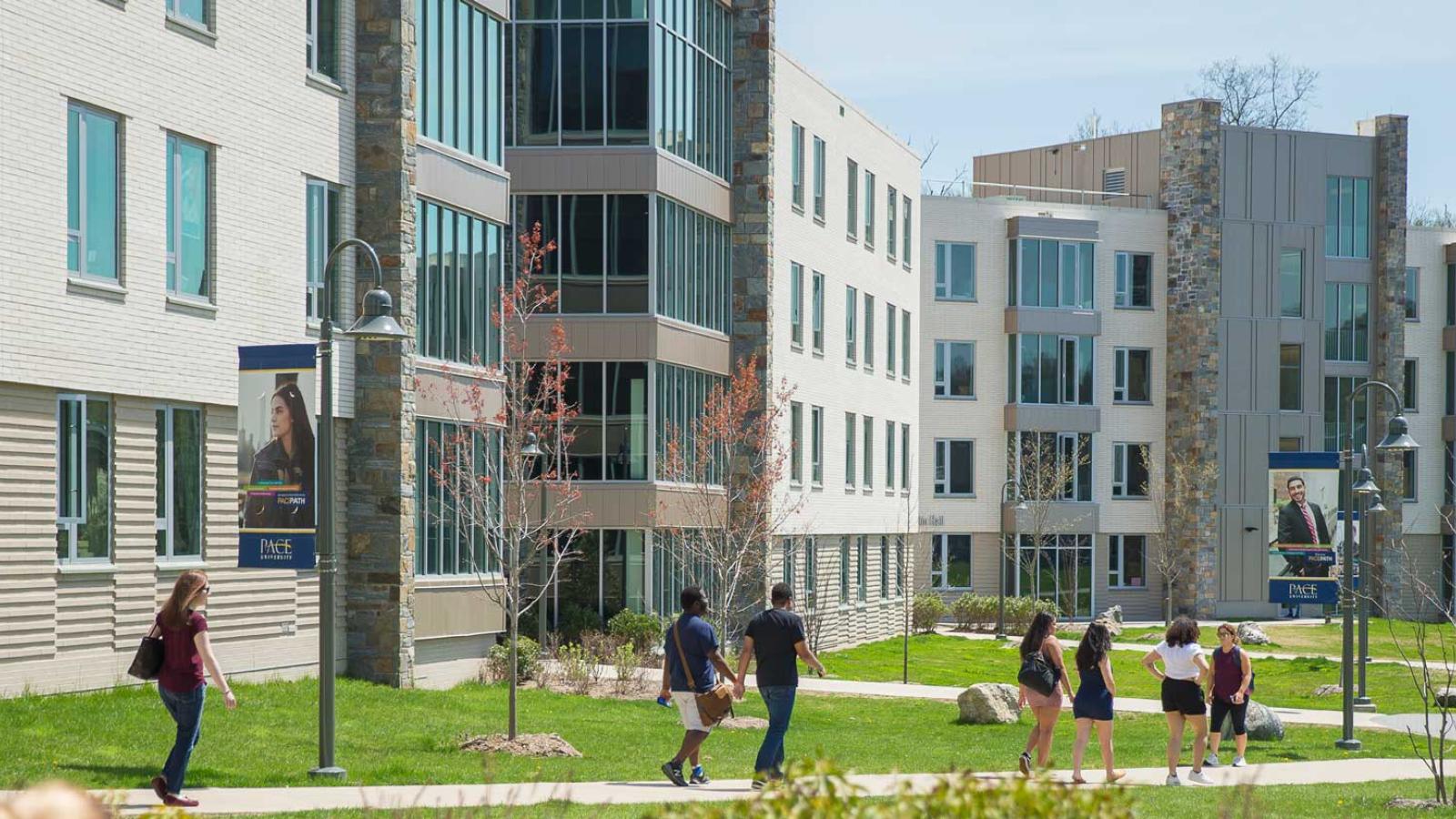 Deferred Action for Childhood Arrivals
DACA
"We stand in support of the DACA program as a path to education for immigrants. The program has served Pace, our community, and our country well. We support immigrant students and their right to achieve their dreams and be a part of the next generation of leaders." —President Krislov, 2019 message to the Pace Community
What is DACA?
The Deferred Action for Childhood Arrivals (DACA) was established in 2012 by President Barack Obama. DACA allows undocumented individuals who entered the United States as minors to receive a renewable two-year period of "deferred action" or protection from deportation. Some college and university students in the US are undocumented and have DACA status. More than 825,000 people have received deferred action under DACA.
DACA enables recipients to further or complete their education, work, obtain drivers' licenses and social security numbers, and build personal credit history. In addition, it allows undocumented individuals to exit and re-enter the country.
DACA status provides protection against deportation. The program currently remains in place.
The US Federal Government grants DACA status on a case-by-case basis. It is not a step towards gaining permanent residency or citizenship.
Learn how to apply for DACA status at the US Citizenship and Immigration Services website.
FAQ
DACA, DREAMer, undocumented...you've got questions and we've got answers. Check out or FAQ to learn more.
Individuals may be considered undocumented if:

They entered the United States with a valid visa or other lawful status, but their immigration status has expired;
They applied for but were denied authorization to enter or remain in the United States;
They have not applied to obtain any legal status that would permit them to remain in the United States.

DREAM stands for Development, Relief, and Education for Alien Minors. The DREAM Act was bipartisan legislation proposed in 2001 to grant conditional and eventual permanent residency to undocumented individuals who meet various established requirements. Read about the history of the DREAM Act.

The term "DREAMer" has been used to describe undocumented individuals who were brought to the United States as children, who have lived and gone to school in the US, and who self-identify as US citizens.

Undocumented people living in the United States must prove the following criteria to be eligible for DACA:

Were under age 31 as of June 15, 2012 (born June 16, 1981 or later);
came to the United States before their 16th birthday;
have resided in the United States since at least June 15, 2007 through today;
were physically present in the United States on June 15, 2012 and at the time of requesting deferred action through U.S. Citizenship and Immigration Services;
had no lawful status on June 15, 2012;
are currently in school, have graduated or obtained a certification of completion of high school, have obtained a GED certificate or are an honorably discharged veteran of the U.S. Armed Forces or Coast Guard;
have not been convicted of a felony, significant misdemeanor, or three or more other misdemeanors; and
​are at least 15 years or older, unless currently involved in a removal proceeding or have a final removal or voluntary departure order.

They qualify for Pace University scholarships and outside scholarships (see our DACA scholarships page), but US Federal Student Aid is not available to non-US citizens.

Yes, there are no work restrictions for DACA students.

DACA is a program that you can apply for to obtain DACA status. If you have questions, contact John Jay Legal Services at Pace's Elisabeth Haub School of Law for assistance. Visit the US Citizenship and Immigration Services website to get more information about the process and forms for requesting DACA.

US Citizenship and Immigration Services has resumed reviewing renewal requests for those who previously had deferred action. See the latest updates to DACA.