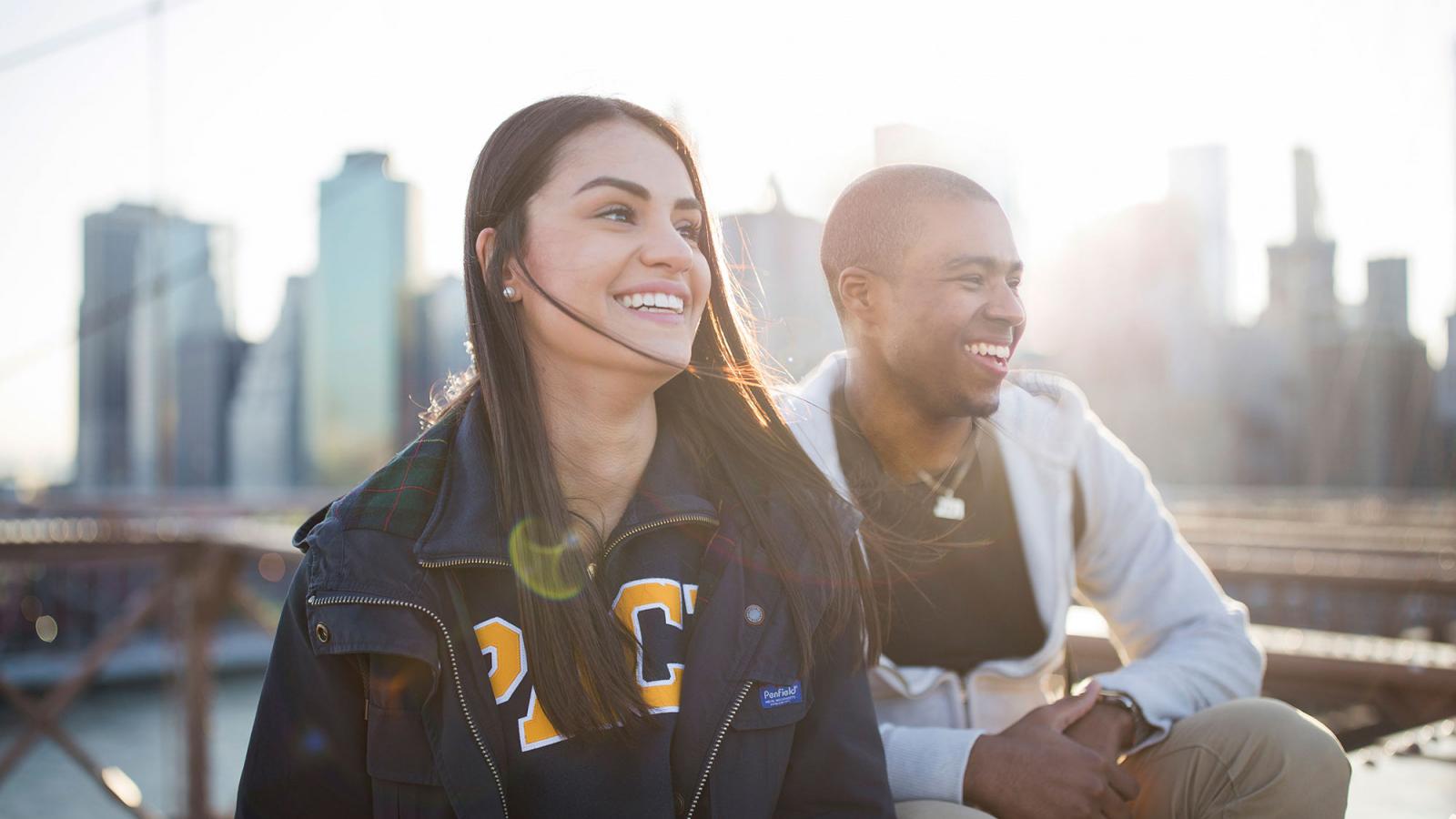 Take a Campus Tour (From Wherever You Are)
There's no better way to decide if Pace is right for you than by getting to know us. From online tours to one-on-ones, you have options.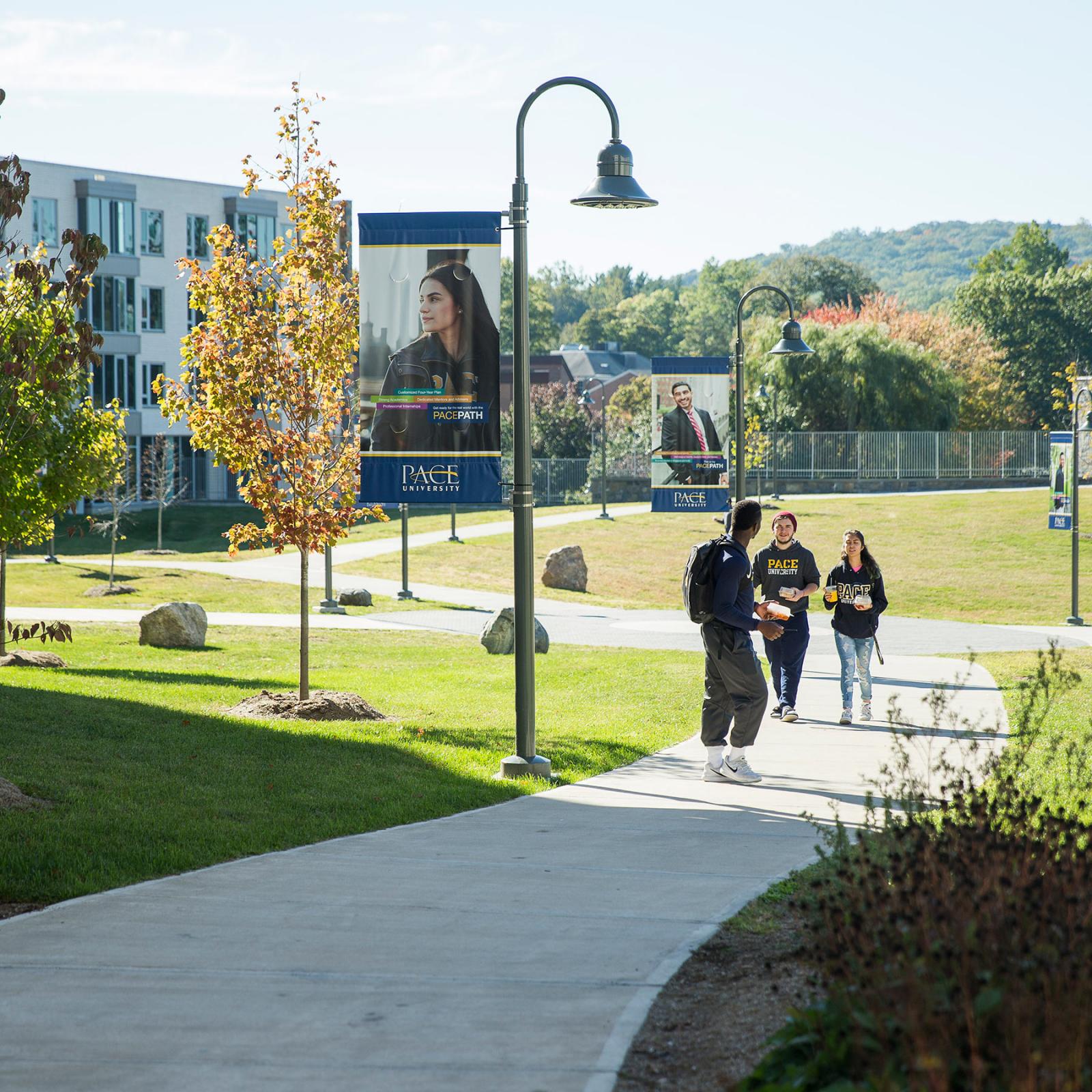 The Return on Investment (ROI) of a Pace Education
Pace puts you ahead of the competition with a career-focused education, generous financial aid, and only-in-New-York opportunities. It's no surprise that PayScale ranks Pace in the top nine percent of private colleges that give the best return on investment.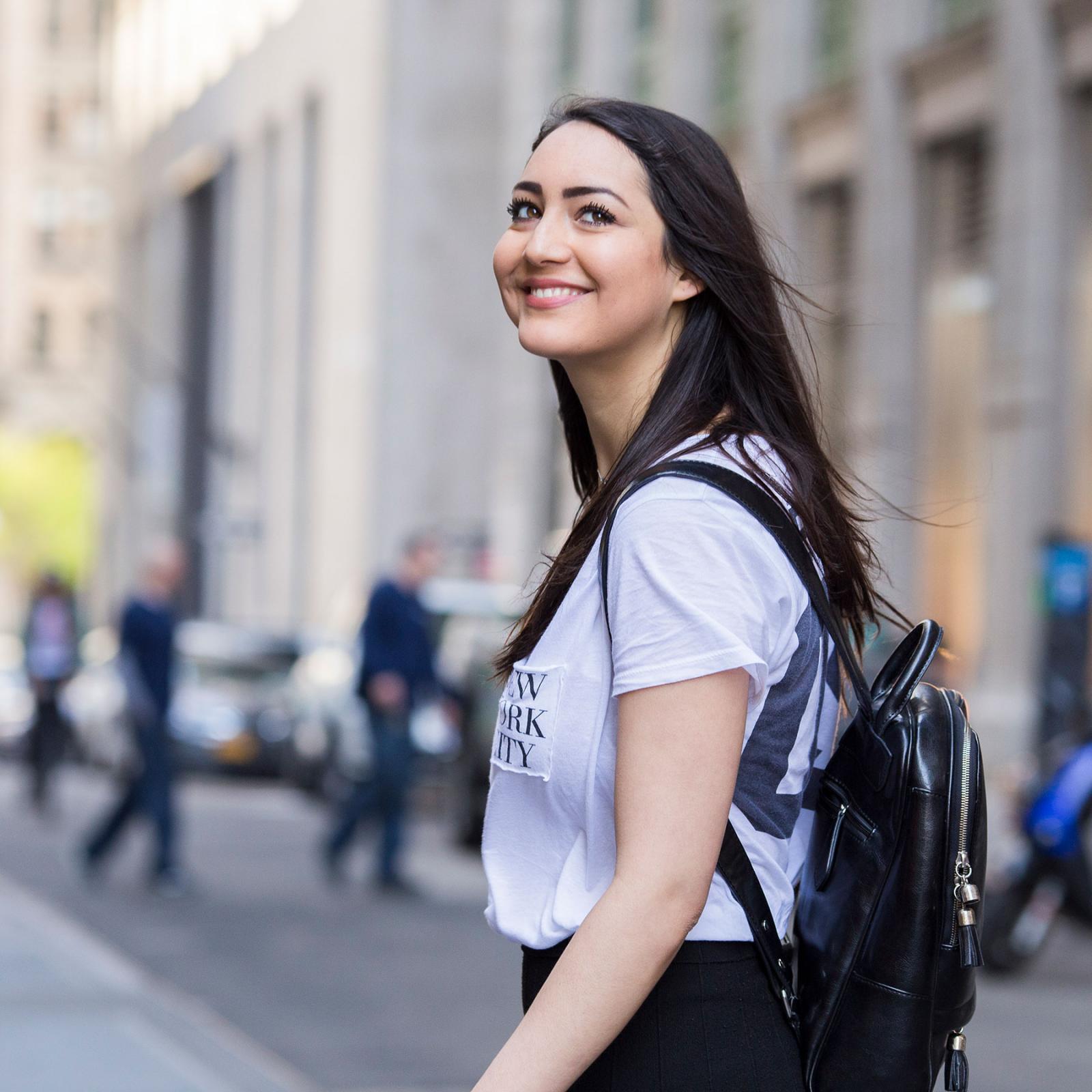 A Pace Education Costs Less Than You Think
We believe every student should have access to the opportunities that will set them up for success, to help do that, we've made an education at Pace more affordable than you think. See for yourself.
How to Apply
First-year, transfer, and international students: Get step-by-step info on the admissions process and financial aid.
Apply to Pace Online and get a decision within two weeks, so you can get where you want to go.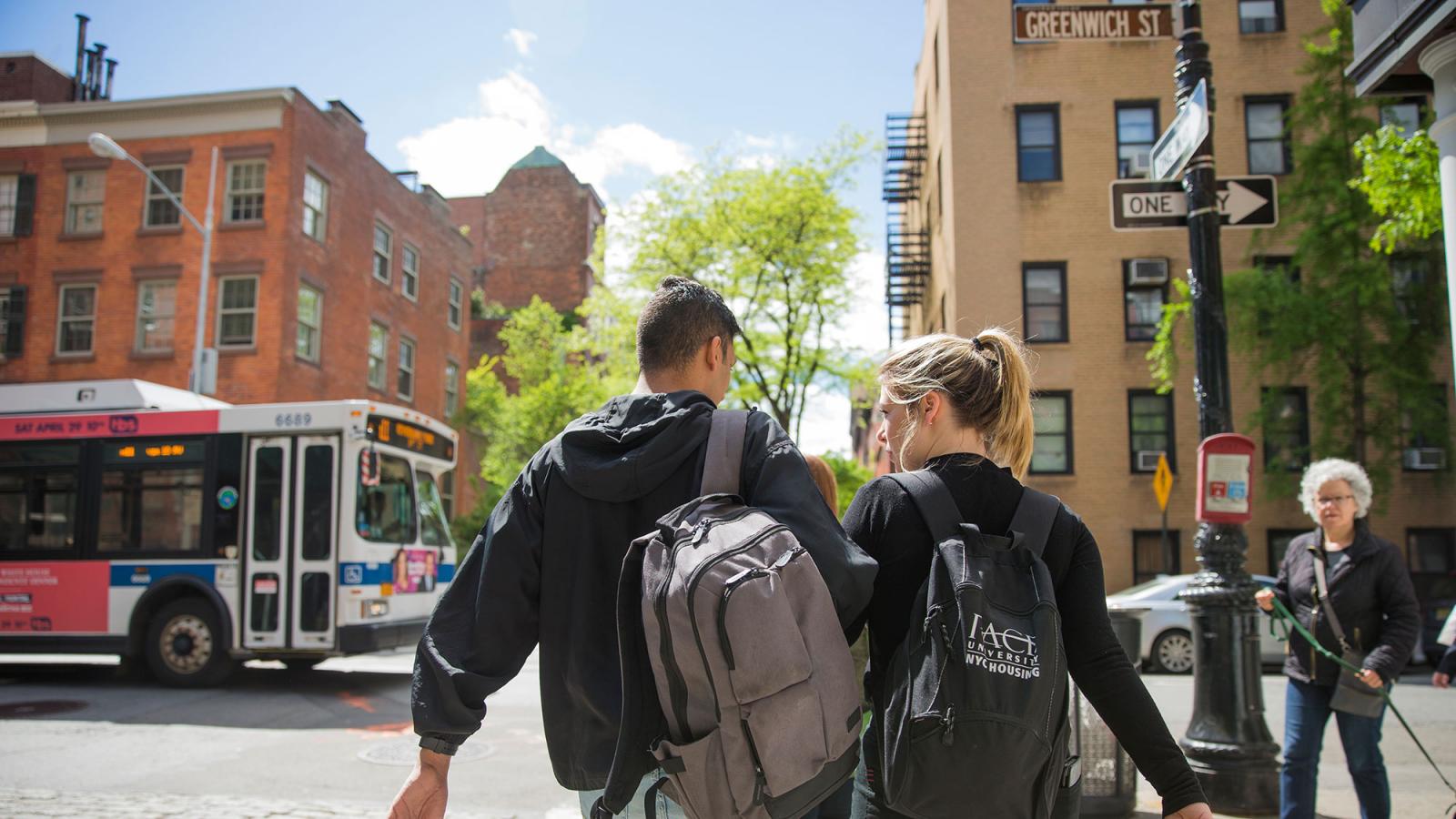 Adult and Continuing Education
Add rocket fuel to your goals, whether you're an English-language learner or a mid-career go-getter who's ready to advance.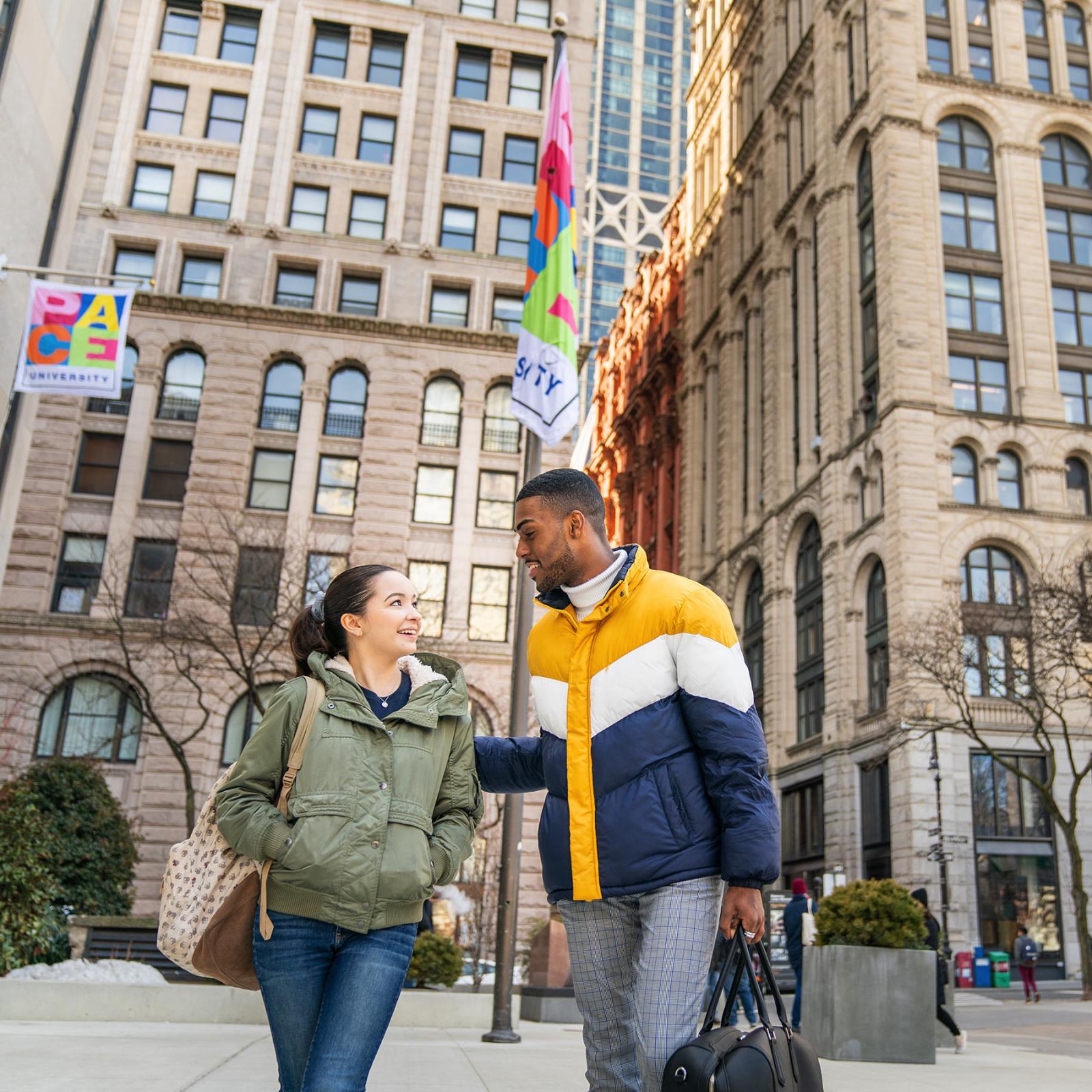 Summer Intersession
Earn credits fast during summer break. You'll find hundreds of courses to choose from and an energetic community of students and faculty. Summer session courses are open to current Pace students and students from other colleges and universities.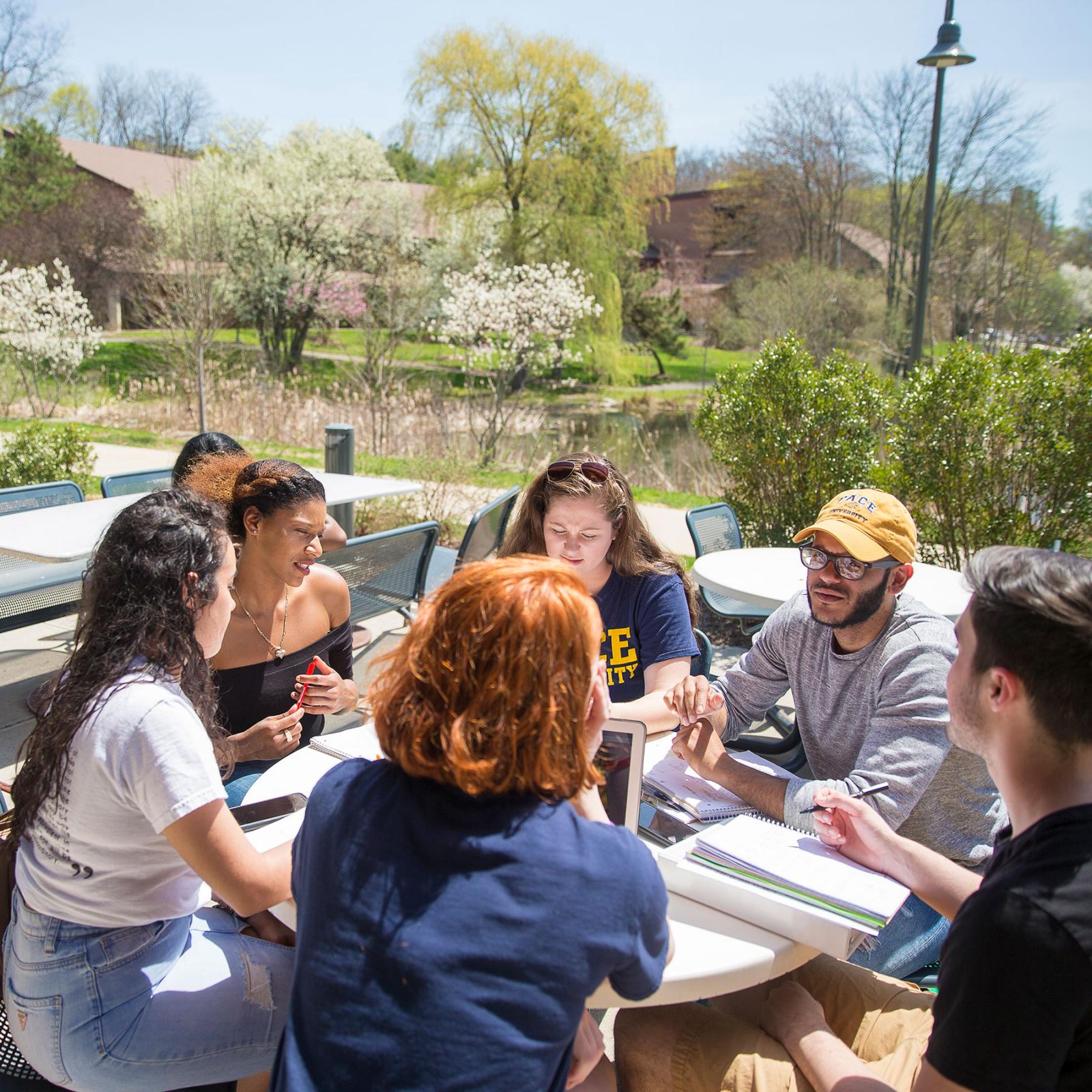 For High School Students
Exceptional high school students can get a taste of college life and immerse themselves in stimulating academics while earning credits toward a future degree.
Pace's PreCollege Immersion Program is a groundbreaking two-week, intensive program designed for rising high school juniors and seniors. As a participant, you'll get an advanced, firsthand look at the college experience.
Have an interest in tech? We've got you covered. With Seidenberg Summer Scholars, you'll learn programming and interactivity through the lens of game development. No prior experience is needed.
The High School Bridge Summer Program gives high school juniors and seniors, who are in good academic standing, the opportunity to take one for-credit, 100-level course at Pace over the summer.
Military and Veterans
Get where you want to go. Pace will help you get there. We provide financial assistance through our veteran scholarships and dedicated support team.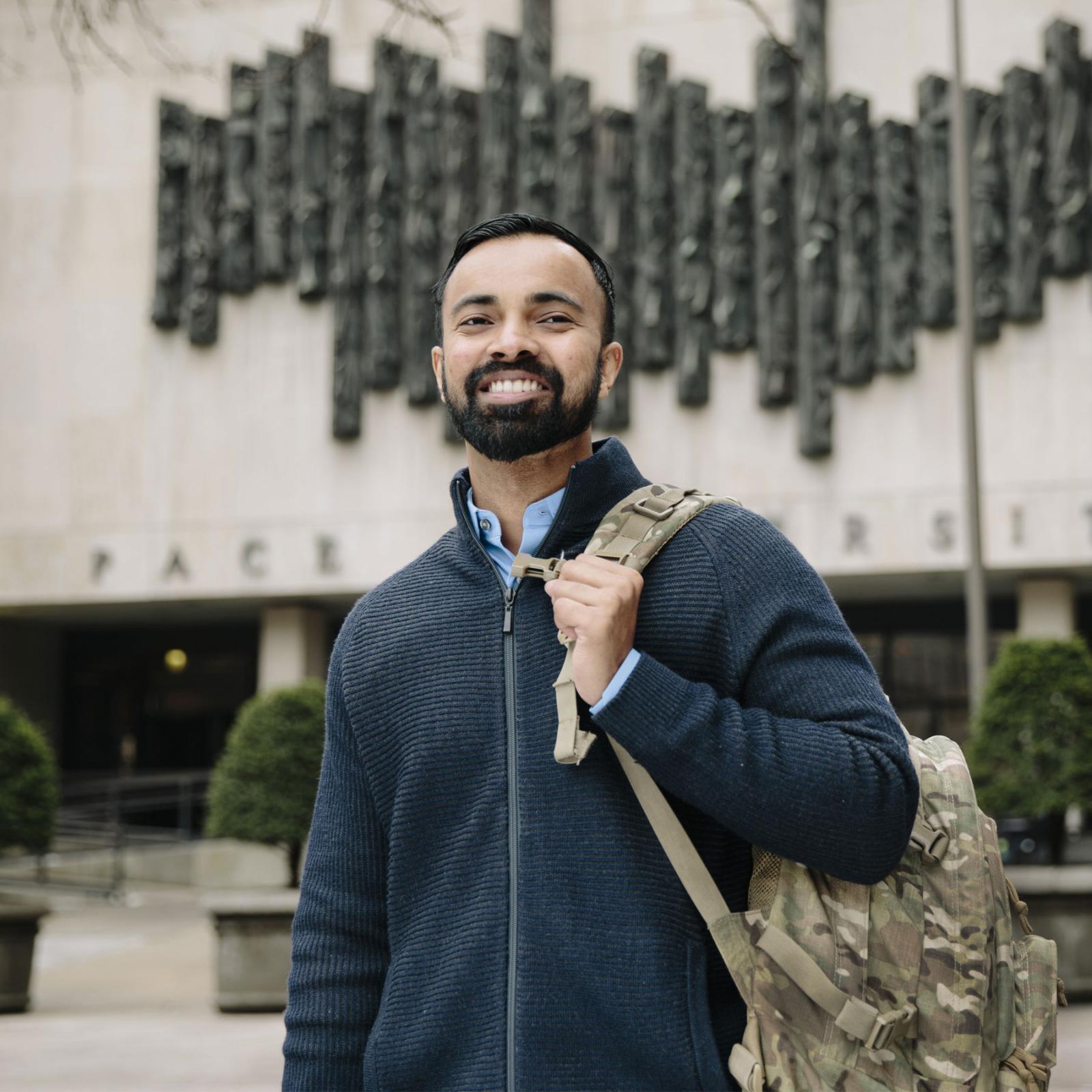 Tips from the Pros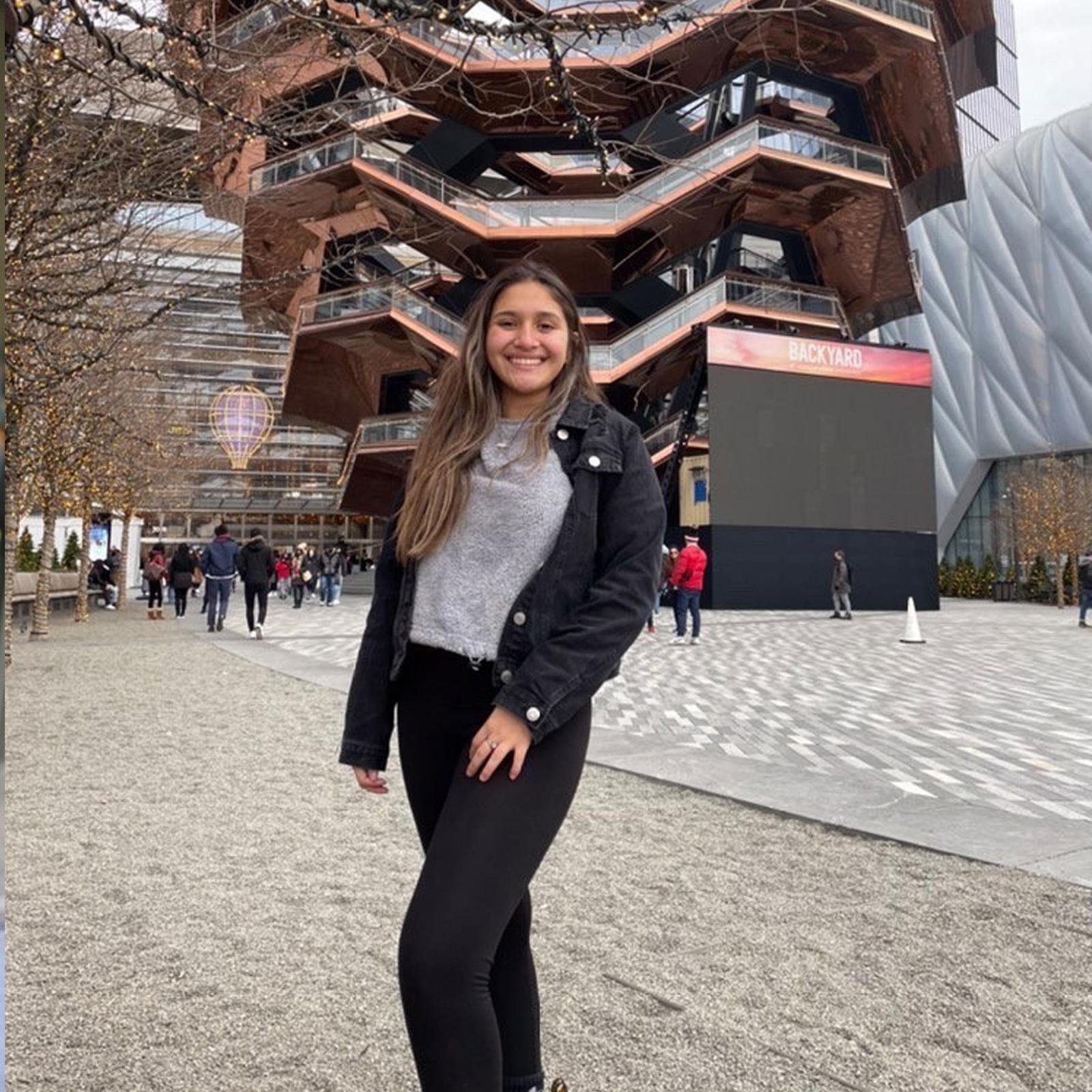 "I applied to Pace through the common app, and the application itself was very straight forward which helped calm my nerves."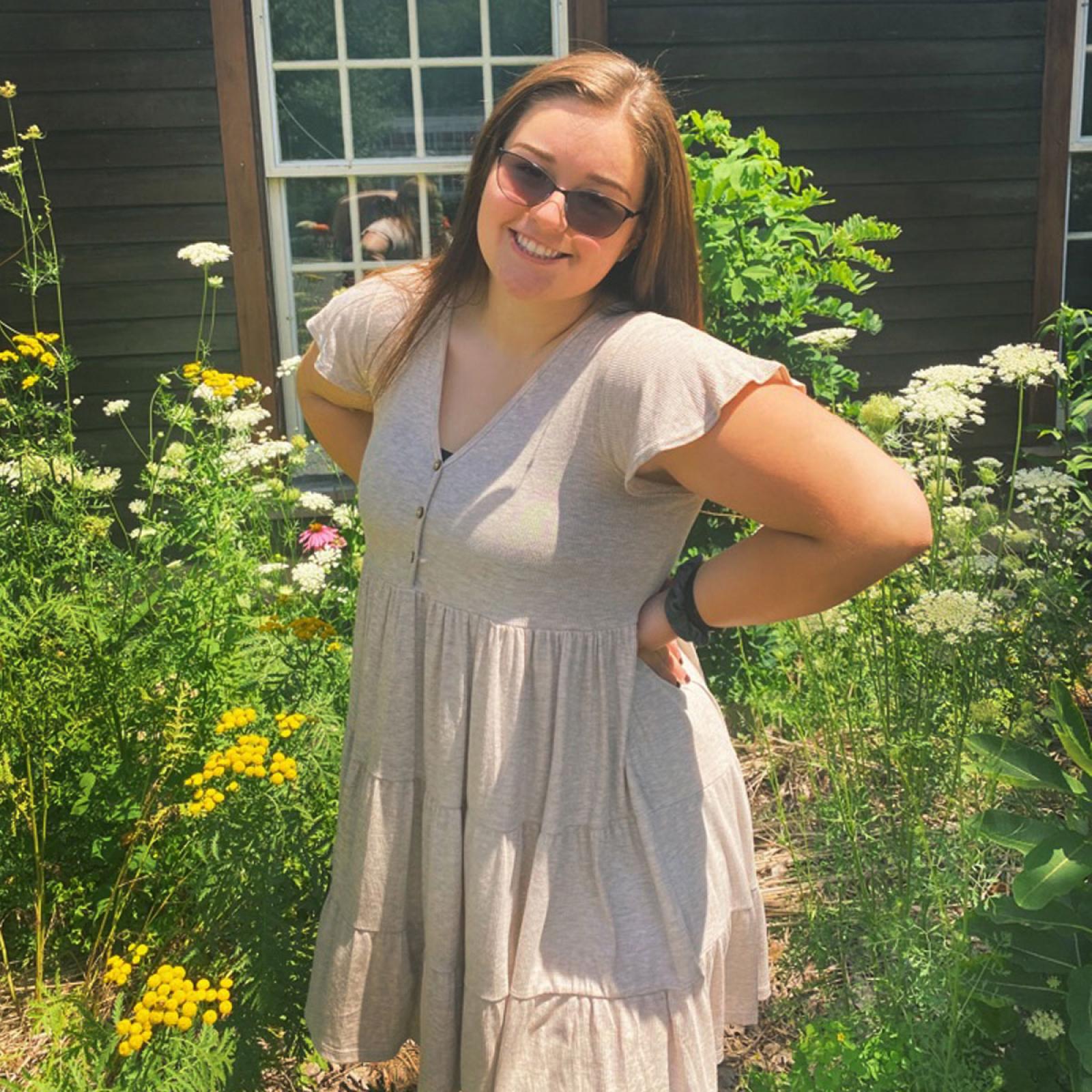 "My admission counselor was always readily available to answer any questions I had or direct me to other offices."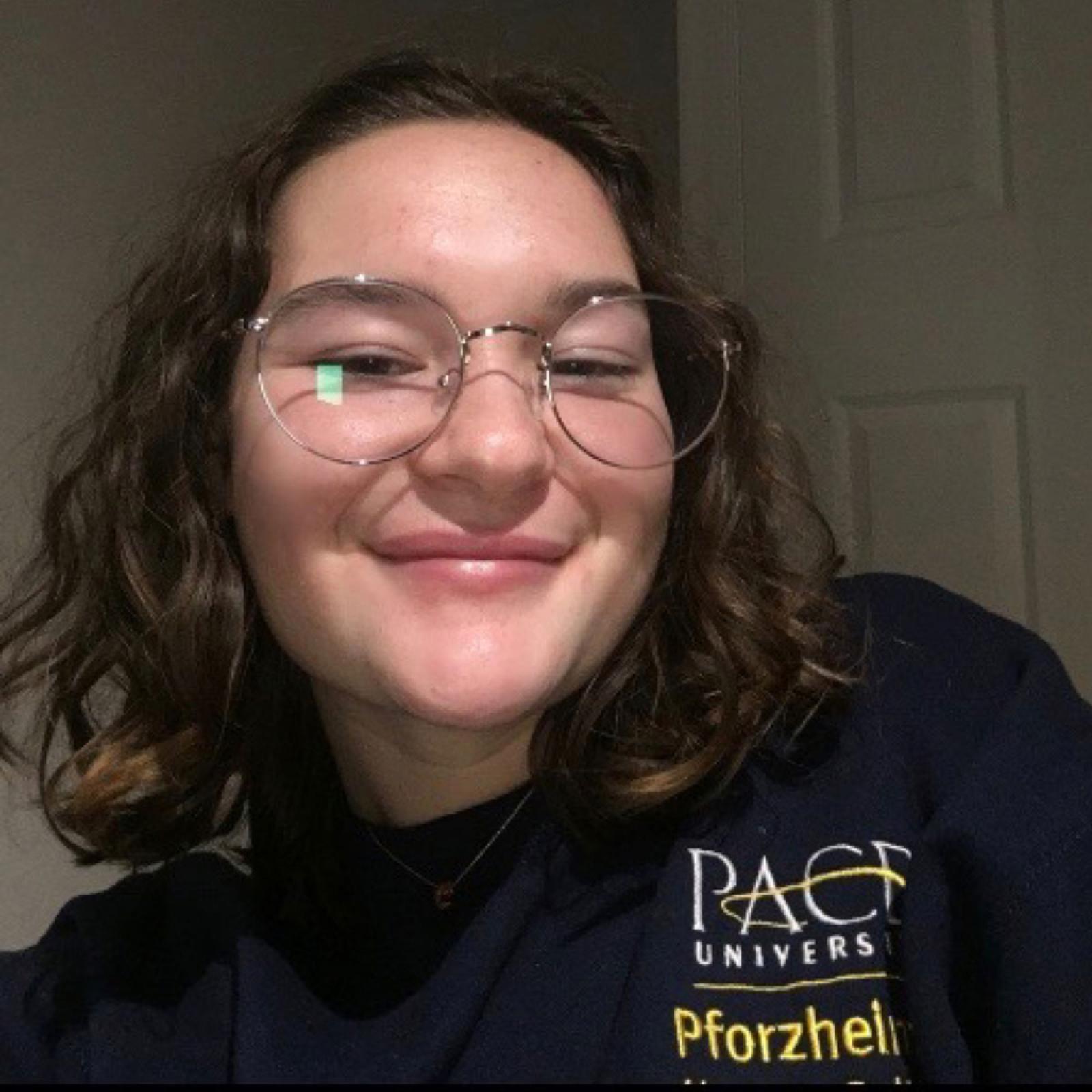 "I am really grateful to Pace for having made this transition so smooth and making it something I did not have to fret over!"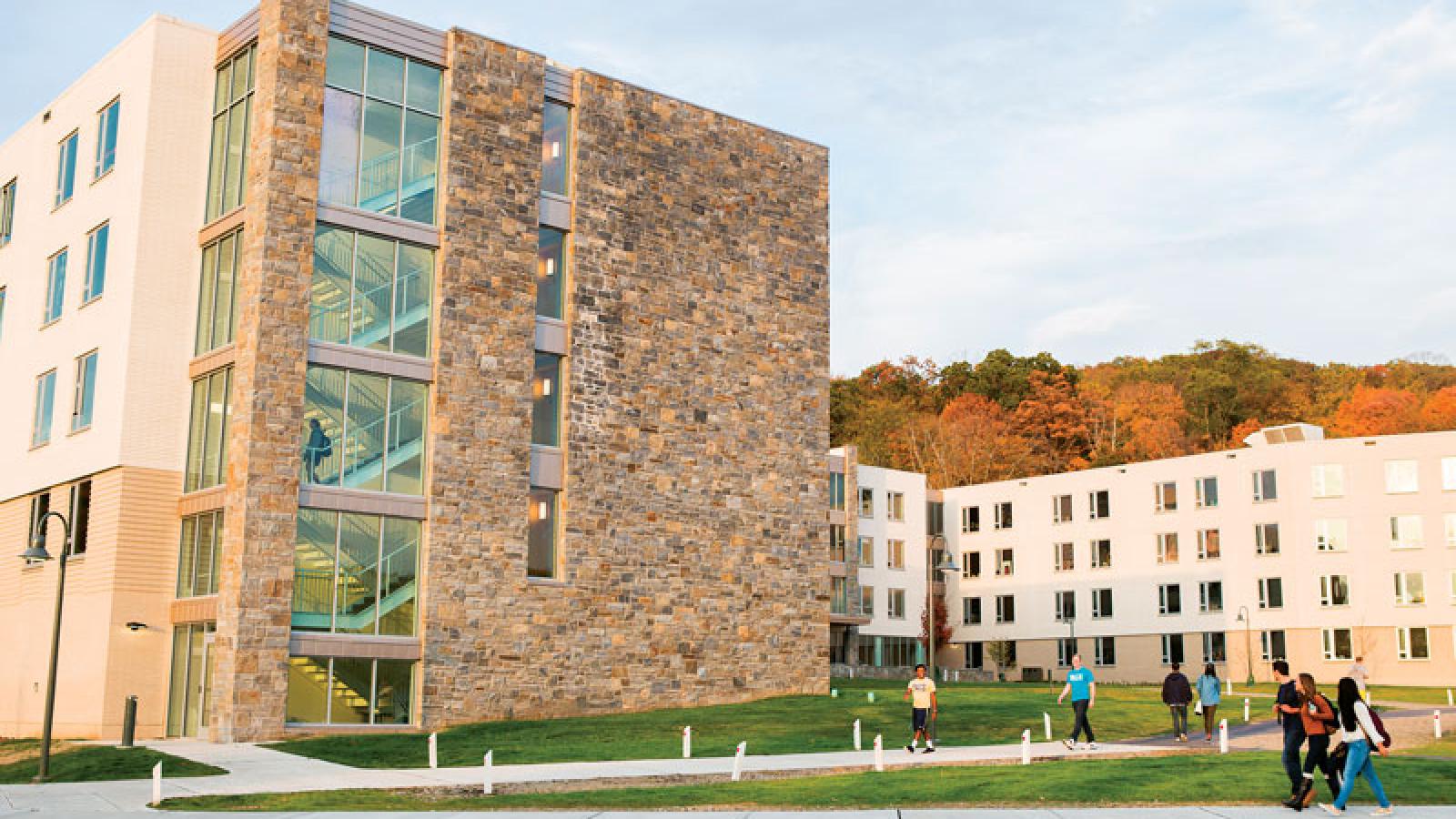 Visit Pace
Get to know our New York City and Westchester campuses. Choose from virtual, self-guided, and driving tours that showcase what sets Pace apart, or schedule a one-on-one appointment with an admissions counselor.
Admission Events
VIRTUAL NEW YORK/PLEASANTVILLE
ANIELLO BIANCO ROOM, MICHAEL SCHIMMEL CENTER FOR THE ARTS, OUTER LOBBY, CIVIC STUDENT CENTER EAST, CIVIC STUDENT CENTER WEST, CIVIC TABLING HUB HIGH A, CIVIC TABLING HUB HIGH B, CIVIC TABLING HUB LOW C, CIVIC TABLING HUB LOW D, CIVIC TABLING HUB LOW E,…
WILLIAM J. JANETSCHEK WELCOME CENTER