Students
The Back-End Engineer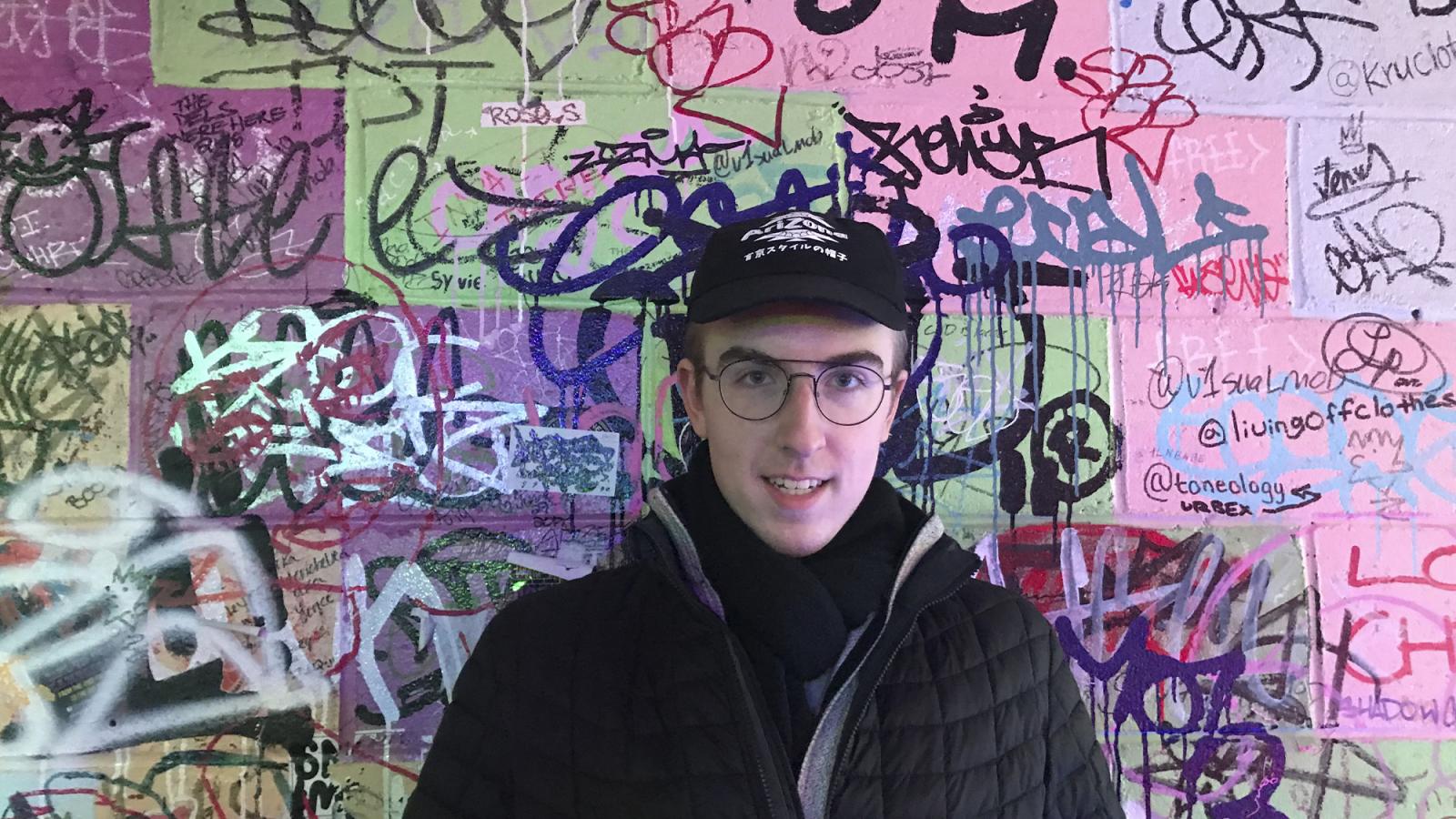 Jack Bonnelycke '21 has an impressive resume. He's worked as a mentor to other Seidenberg students, took on quite a few responsibilities as a software developer for the Seidenberg Creative Labs, and even interned at Avanade in software engineering. As a computer science major, he says it all started in one place. "I think similar to 90 percent of computer science majors, I started as an aspiring game designer," Bonnelycke said. "As someone who always loved games and STEM, coding the next World of Warcraft or Fortnite sounds like a dream come true." (He has over 3,000 hours logged in Guild Wars 2. It's pretty awesome.)
When he discovered he preferred playing video games to making them, though, it led Bonnelycke to a different—and his current—passion: product design and back-end development. "So while my initial plan didn't quite work out, everything fell into place in the end," he explained.
Pace hadn't been the first school he'd wanted to go to initially. The friendships and connections he made as a first-year student was what started to change his mind. "I was amazed [by] the quality of people I met. I have met friends that I will surely keep for a lifetime," Bonnelycke said. He participated in the New York Design Factory Product Development Projects (PdP) too, which really solidified his decision to stay. "My education from Pace is something I will always be grateful for."
The New York Design Factory is part of a consortium of other universities around the world that celebrate design thinking through project-based learning. For years, Seidenberg students have traveled to places around the world to work with other students on creative problem solving and product development—and Bonnelycke was one of the lucky participants. "It was an incredible experience," he told us, having gotten the chance to travel to Finland last October. "There, we met our sponsor, Logisnext, a premier warehouse vehicle manufacturer, and our international team."
Over the academic year, Bonnelycke and his team implemented the plan for their project through design methodologies and mobile-based technologies. "Not only did I gain experience that has helped me in my studies and work, but I also made friends across the globe." He had such a great time, he's even considering pursuing a graduate degree in Helsinki! But the biggest surprise? "This was the first time I genuinely realized how much I love my major."
His ambition and perseverance doesn't stop there. Bonnelycke lends his talents as a software developer for Seidenberg Creative Labs, too. "Most recently, we have been doing a lot of ideation, which is always exciting," he said. "Don't get me wrong—I love to code, but bringing my creative side out is liberating."
In addition to his work responsibilities, Bonnelycke is also the vice president of qSTEM, the inclusive community for queer folks in STEM, as well as a volunteer mentor for the Honors College and Seidenberg. "Leadership experience is pivotal to demonstrating to employers that you can take responsibility for others and yourself," Bonnelycke said. But that's not the only reason why he's gotten so involved in peer mentorship. "Ensuring that freshmen have as amazing of an experience as I did is something I am passionate about. I had a couple of mentors during my freshman year that made me feel included and really rounded out my first-year experience."
We're delighted to report Bonnelycke recently landed a full-time position after graduation at a tech consulting company working in back-end development and cloud computing. "I found a passion in that field, and am very excited to be able to pursue such an interesting topic as a career," he said. We wish him all the best as he looks to the future—and, of course, when he continues to innovate it.