Students
Finding New Passions Through On-Campus Resources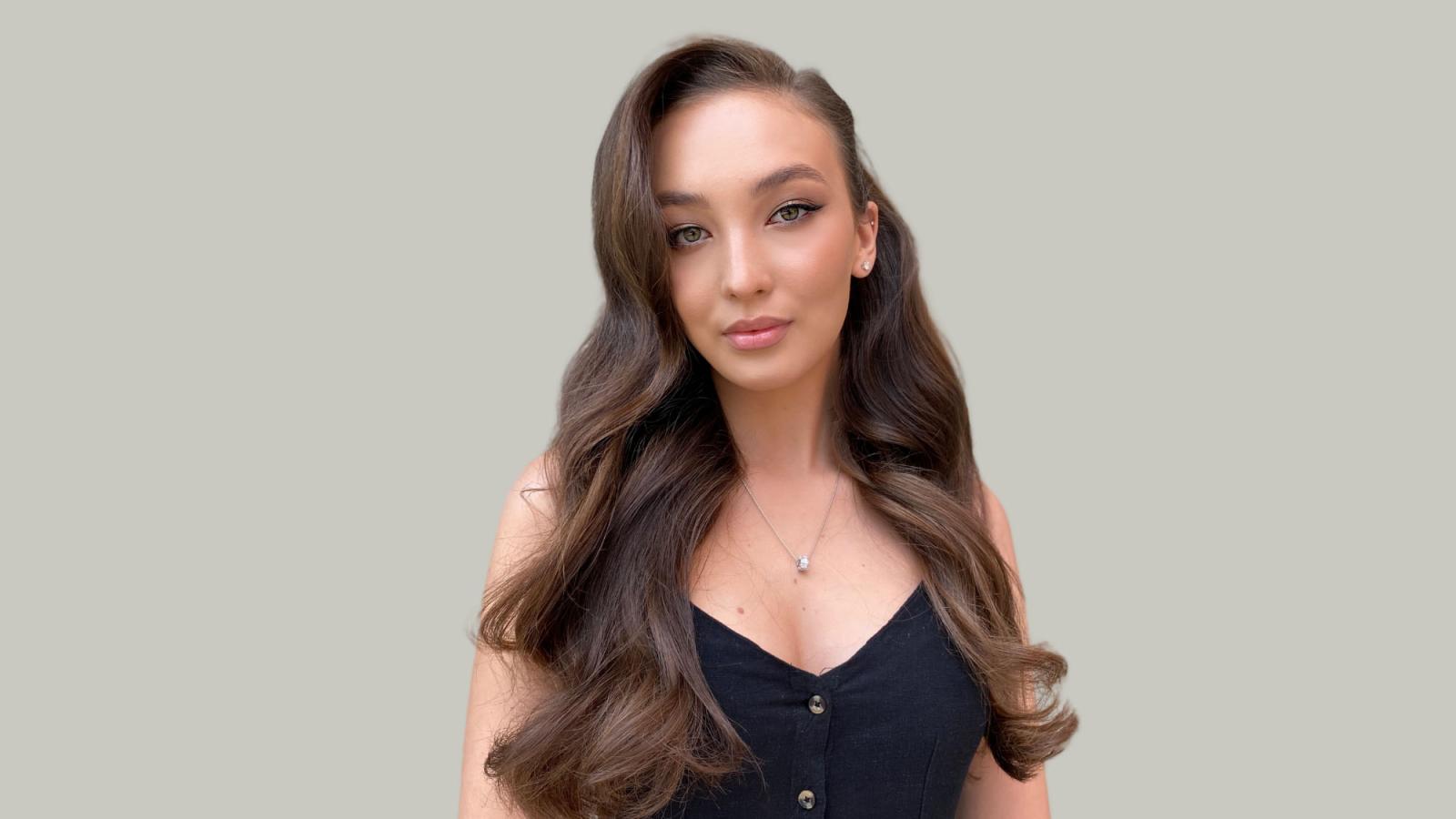 Viktoriia Yevtushenko
Class of 2025
Currently Studying: BBA in Digital Marketing with a minor Business Analytics
Current Internship: Social Media and Marketing Intern at Douglas Elliman
Pronouns: She/Her
When Lubin School of Business student Viktoriia Yevtushenko started her search for a summer internship, she only had one requirement: a position that sounded interesting. Now, as a social media and marketing intern with Douglas Elliman, she can confidently say she found exactly what she was looking for. Her advice for other Lubin students? Take advantage of Pace University's resources.
How has the Lubin School of Business helped you prepare for your current internship?
The Lubin School of Business has offered me numerous opportunities. First and foremost, I learned the fundamentals of business, management, and economics through my courses at Lubin. In addition, I've been able to develop my resume and professional network and collaborate with my peers. Lubin has helpful staff and students who have supported me.
I've also been working with Career Services. I completed online international student training and met with a counselor for resume and interview guidance. I applied for internships via Handshake, which is how I landed my current summer internship with Douglas Elliman.
What attracted you to this internship?
As I was looking for an internship, I didn't have any specific field in mind, but my primary goal was to find a position that sounded interesting. Real estate is a fascinating industry with numerous prospects and opportunities for networking—you get to help your clients discover their dream house or property. Helping them locate the ideal house for their family inspires me to do it all over again. People who get bored in an office doing the same thing every day, I believe, will not find that to be a problem in real estate.
Describe what a typical day looks like as an intern at Douglas Elliman.
There are common tasks, but each day presents a unique set of opportunities—new people, new properties, and new challenges to overcome. Communication is an important aspect of this career. Attending social activities and meeting new people are part of the job since we need to keep in touch with possible sellers and buyers in the market. My job entails a lot of marketing, which includes developing our social media networks. Maintaining social media networks is a creative aspect of my internship since uniqueness and visual perspectives are vital. I focus on increasing engagement, page visits, and audience reach—it's intriguing to test various techniques and plans in order to attain better results. I also manage a huge database of our clients, which is always expanding.
My internship is in-person at an office near Central Park. Offices, in my opinion, play an important role in cooperation by establishing an environment conducive to collective invention, productivity, and well-being. Being in the office allows me to interact with a variety of people. When people work from home, their networks could greatly decrease to the people they only need to directly work with. As a group, ideas can be shared and developed more easily. It's also easier for me to speak with colleagues and bounce ideas off one another, which generates energy and a pleasant working environment that cannot be recreated remotely. Interning in an office environment also allows me to learn office politics, too.
What has been the highlight or most enjoyable aspect of your internship so far?
My internship provides the opportunity to learn. Market trends, new technologies, social media, and the unpredictable in every interaction means there is always something to learn. The most intriguing aspect of my work is that I get to attend real estate events and property views. Working in real estate gives me the opportunity to meet new and interesting people every day. A profession in real estate marketing is ideal for building new relationships with people from all spheres of life. Your network will expand over time, and the larger your network, the more options you will have to further your career.
Working in real estate gives me the opportunity to meet new and interesting people every day. A profession in real estate marketing is ideal for building new relationships with people from all spheres of life. Your network will expand over time, and the larger your network, the more options you will have to further your career.
How has this experience shaped or impacted your career goals?
In today's environment, having only a degree is no longer sufficient. As a result, internships have become a vital opportunity for candidates to differentiate themselves. I believe that networking is the most important tool for career advancement. The reservoir of information or ideas you accumulate over time impacts your work success. When networks are formed, it encourages the exchange of ideas in order to maintain long-term partnerships and mutual trust. Receiving ideas can aid you both at work and in the classroom, as well as instilling ideal habits that will benefit your career. So the more effectively you network, the more self-confidence you build over time.
How will this experience impact your next semester at Lubin?
I'll be taking several core business courses next semester, including Business Analytics, Marketing, and Professional Business Practice. I believe that my internship experience will better prepare me for these courses. This position allows me to gain real-world experience and expand my skills. I can apply what I've learned through an internship to my college experience. In addition, an internship exposes me to the problems of a work setting and having experience with these circumstances will be valuable in future interviews. I feel that if I make a mistake during my work, I will be able to learn how to fix it and, more importantly, move on from it.
Do you have any advice for other Lubin students who would like to pursue an internship in the future?
Networking is essential because it will help you develop and improve your skill set, stay on top of the latest trends in your industry, keep a pulse on the job market, and gain access to the resources that will benefit your career development. Don't dismiss the value of Handshake and the Career Services office. Utilize the resources that are accessible to you. It is also critical to remember that finding an internship requires effort. You should tailor your cover letter for each position to demonstrate your interest and professionalism. The importance of time management cannot be underestimated either. Organizing is essential for keeping track of work responsibilities, meeting deadlines, and demonstrating to your manager that you can monitor your obligations independently and do not require continual supervision.
Connect with Viktoriia:
Instagram: @Vik.Yevt
LinkedIn: Viktoriia Yevtushenko
Twitter: @v_yevt