Students
Getting Involved in It All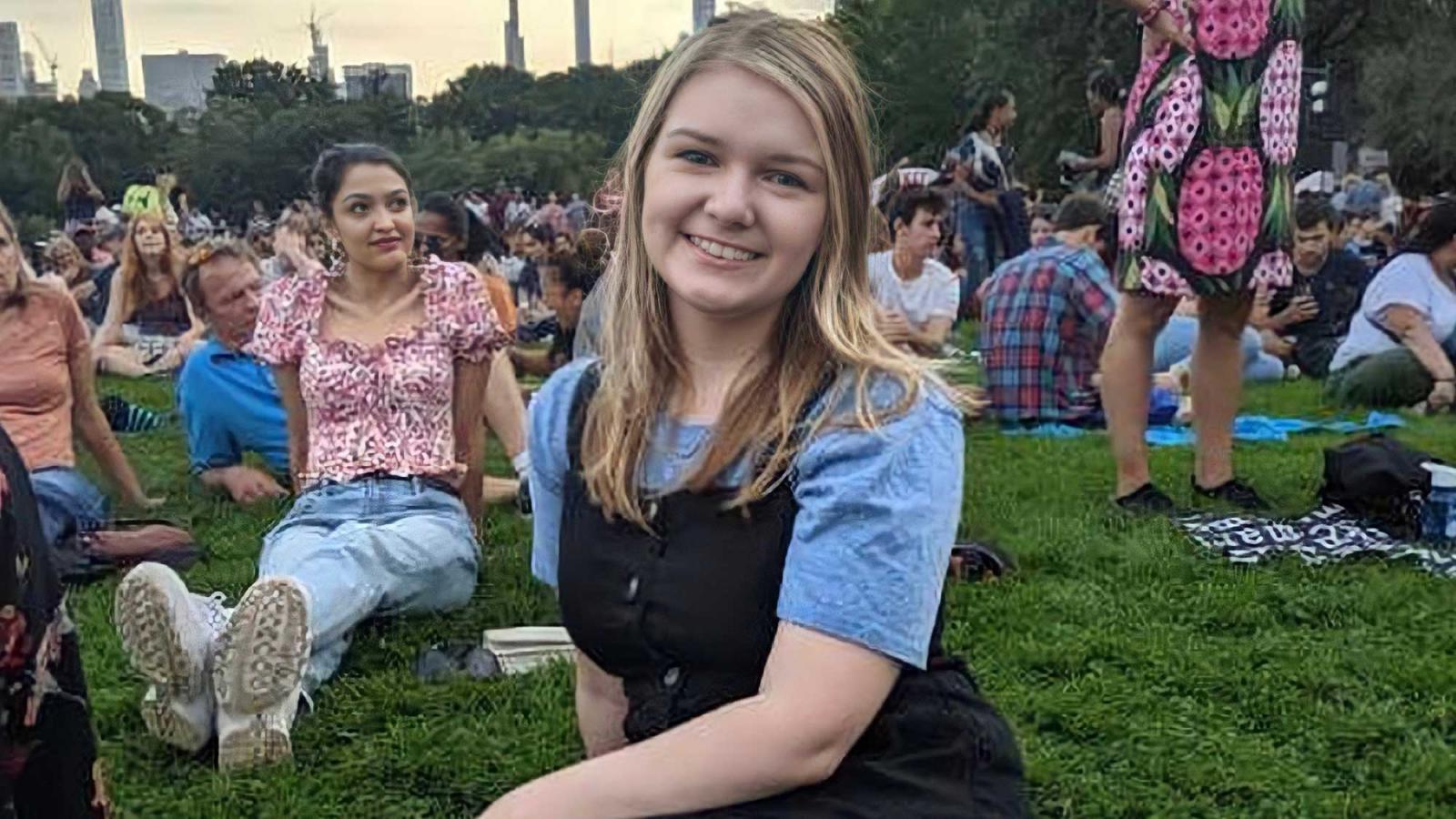 Alysa LeBon '23 gets it done. As a dual-enrollment transfer student, she's the president of Pace's Her Campus chapter, voting ambassador for CCAR, co-recruitment chair for P.A.C.E. Board, student ambassador for PaceBound, and so much more
Communication studies major Alysa LeBon '23 experienced what she describes as a "weird process" getting to where she is in her academic journey. She's currently a dual-enrollment transfer student who came to Pace with 35 existing credits, which was a boost that enabled her to minor in two subjects: arts and entertainment management as well as anthropology and sociology. That's a lot for one person to take on! But she had her heart set on coming to the NYC Campus—and taking full advantage of our offerings here.
"When I visited Pace's open house, I instantly felt connected to the community and campus," Alysa said. "I could see myself walking from 182 Broadway to One Pace Plaza, and even began making friends. When I returned, I knew Pace was the place for me."
"It allowed me to recognize how important it is to raise your voice and speak up for others who cannot speak for themselves," Alysa said.
Alysa is the president of the Her Campus chapter here at Pace, and an active member of several clubs and organizations including the Programming and Campus Entertainment (P.A.C.E.) Board as co-recruitment chair; PaceBound as a student ambassador; The Pace Press as a contributor; among many other roles. "I know it can be hard making friends and finding your place, but there is always an organization waiting for someone new with open arms," Alysa explained. "I dedicate my time to our community to give other students chances that are unique to Pace."
As a voting ambassador for the Center for Community Action and Research (CCAR), Alysa tied in her work with Her Campus by leading a campaign between the two. She spoke at one of CCAR's many successful Instagram live events about the importance of voting in elections, particularly within local communities. "It allowed me to recognize how important it is to raise your voice and speak up for others who cannot speak for themselves," Alysa said.
Her work has consistently brought many different communities within Pace together. It has enriched the NYC Campus, and it even broadened Alysa's perspective, too. During the Her Campus Diversity in the Sports Industries event—where guest speaker Chelsey Falzone, senior coordinator of community relations for the Minnesota Twins, spoke—Alysa first became interested in sports. She was surprised and inspired to hear from such an accomplished woman in hockey, an industry largely dominated by men. "I am really interested in empowering women, [and] I would love to see women getting more recognition from coaches to the Women's National Hockey League," she enthused. "I hope women like myself can break through into offices that range from on and off the ice. I would love to work in a communications or public relations position in hockey!"
Looking ahead, Alysa is currently wrapping up her work as a Graduate Enrollment student assistant and PaceBound student ambassador, not to mention overseeing Her Campus programming. "I hope we plan even more events including, self-care nights, Her Campus merchandise, and hosting collaboration nights with other organizations," Alysa said. To learn more about the organization, visit the Pace Her Campus website and be sure to follow them on social media.
We're excited to see where Alysa goes next! She certainly has a bright future ahead of her.