Students
Kalin Tang Traveled Around the World and Found Herself at Pace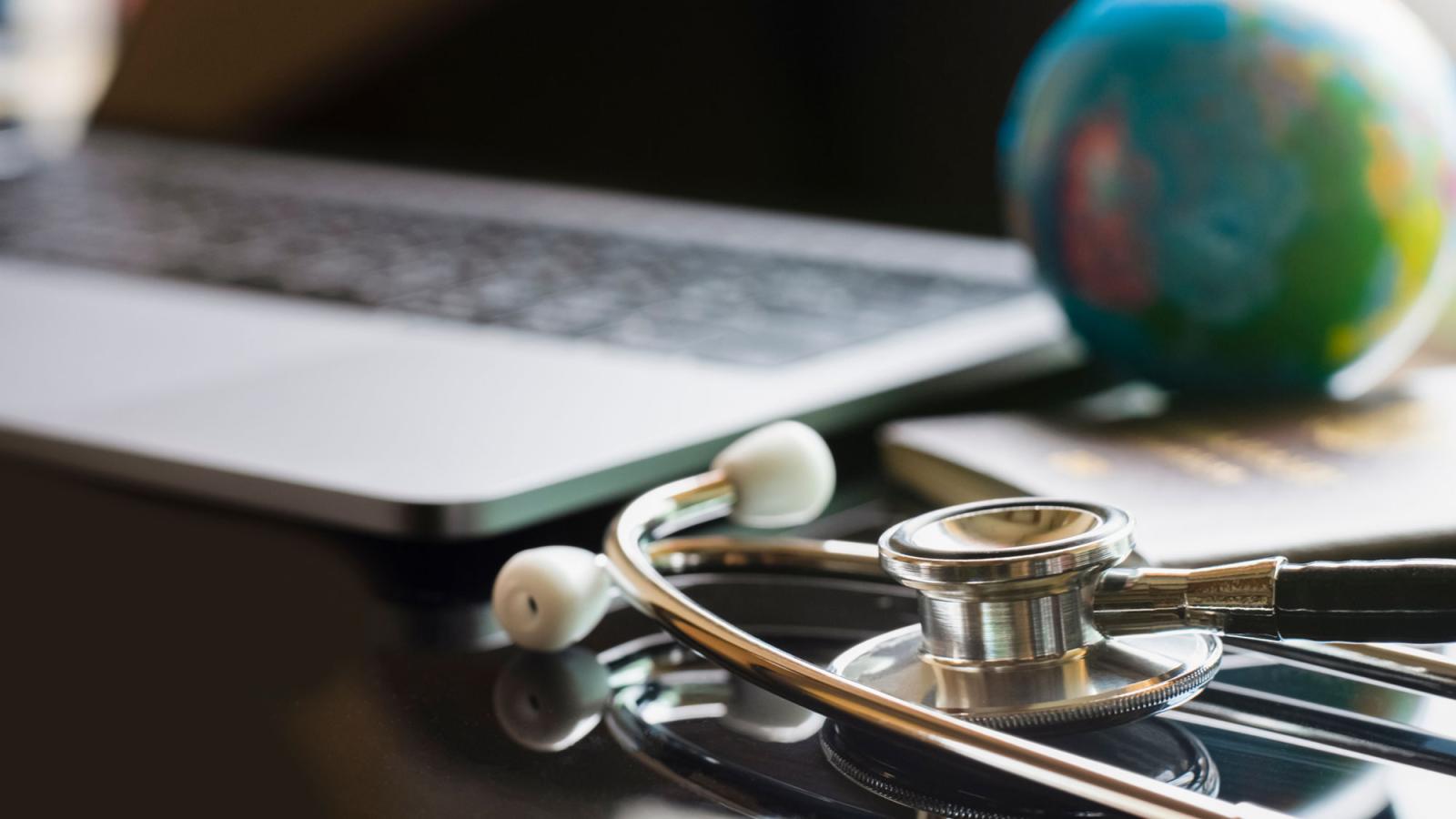 Nursing student Kalin Tang '22 traveled around the world and found herself at Pace University's Lienhard School of Nursing (LSN). Kalin and her family lived in countries like Hong Kong, Korea, and Thailand, and also in several states throughout the United States.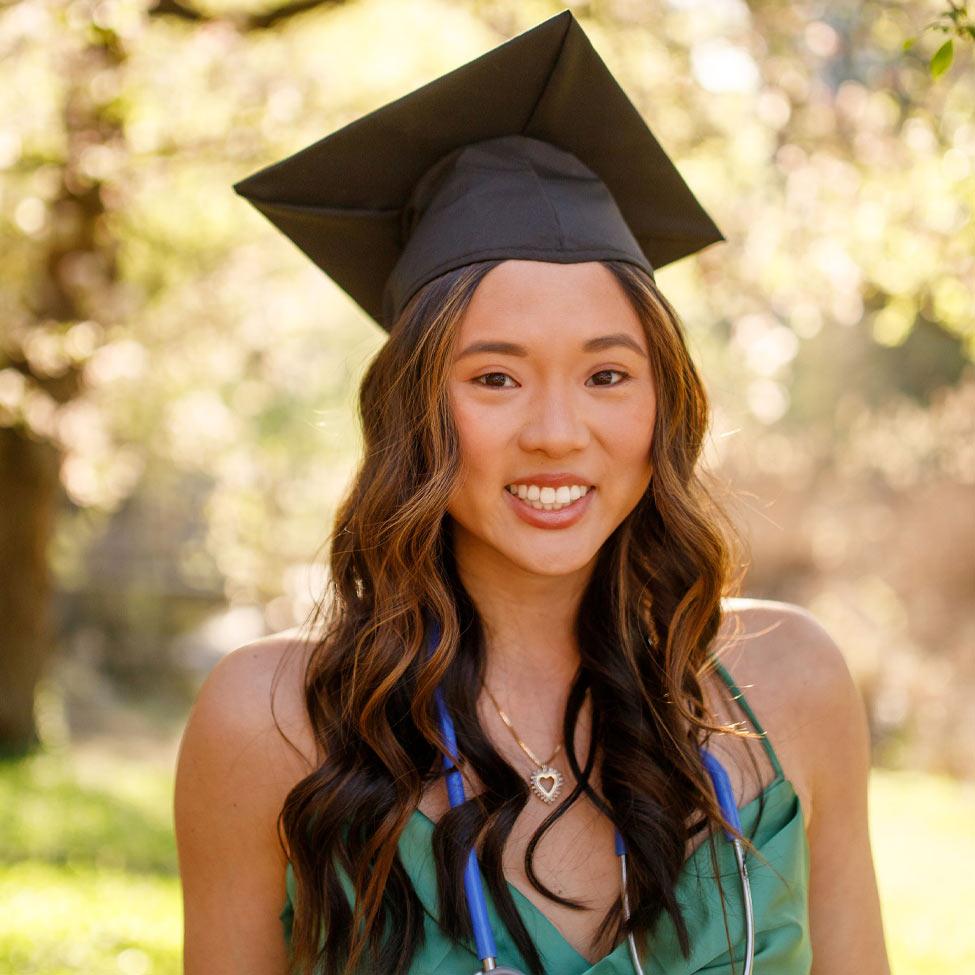 These world-wide experiences are what inspired her to become a nurse. While living in Thailand, Kalin was involved in an organization called Kids Action for Kids, working as a main supporter during humanitarian missions in northern Thailand. The organization raises awareness and funds for children who have cleft lips and cleft palates and cannot afford surgery. The volunteering surgeons and nurses on the missions were primarily from the United States. "Through these humanitarian missions, I realized my passion of caring for and helping others. I have had experience with language barriers and realized that despite the differences, I am still able to provide the best patient care and well-being for the client by using various resources," said Kalin.
Kalin started her college experience at Florida State University and applied to their nursing program after her first two years. Although she was saddened to find out she was not admitted, she was not going to let it stop her. "I knew nursing was my passion and this obstacle was not going to stop me," said Kalin.
"I knew nursing was my passion and this obstacle was not going to stop me."
—Kalin Tang
As a dedicated and driven young woman, Kalin decided she wanted to take her career and education to New York City. After learning about LSN's exceptional NCLEX pass rates and numerous clinical placement opportunities, she applied to Pace.
The clinical sites that LSN offers allow students to grow their education in a wide range of different medical fields. LSN nursing students gain a deeper understanding of efficiency and proactive nursing by working at Level I trauma centers and Magnet status hospitals throughout the Metropolitan Area. "I completed my preceptorship at NewYork Presbyterian Hospital where I was a second-assist nurse in the operating room. As a student nurse, I was able to advance my clinical skills and had an opportunity to assist in a surgical procedure. Having this unique experience gave me a glimpse of what it is like being a perioperative nurse and opened my perspective to different nursing fields."
Kalin's real world experiences did not end there; in Fall 2021 she was accepted to the White Plains Hospital Nurse Externship Program and became a per diem nurse technician at an ICU/Step-Down unit. Working at a Magnet Status Hospital like White Plains Hospital allowed her to learn the importance of effective communication, prioritizing tasks efficiently, and being a team player while providing quality primary care to patients and clients.
Through hands-on experience provided by LSN, Kalin learned more about public health in nursing, which gave her the opportunity to gain a different perspective outside of a hospital setting. Kalin was inspired by LSN's course, NURS 476: Community and Environmental Health Nursing. In this course students partner with community-based organizations to apply concepts of primary, secondary and tertiary prevention in creating health promotion, early intervention, and disease management strategies for individuals, families, and populations. Kalin's participation in this course grew her passion for helping underdeveloped countries and communities and aiding those in need of proper medical care.
Her goal after graduating in May 2022 is to work at an ICU nurse residency program in New York City. She plans to further her education and become a nurse practitioner in critical care. "My clinical experience at Pace University allows me to understand the importance of therapeutic communication, trust, and providing quality care to patients. Throughout my time at Pace, I utilized my experiences and implemented them into my young career," said Kalin.
More from Pace
Students
Alexa Slack's resume speaks for herself—an exceptional GPA and a steadfast commitment to community service has enabled Alexa to graduate Pace intent on becoming a future leader in the public health space.