Students
The Lifestyle Beauty Expert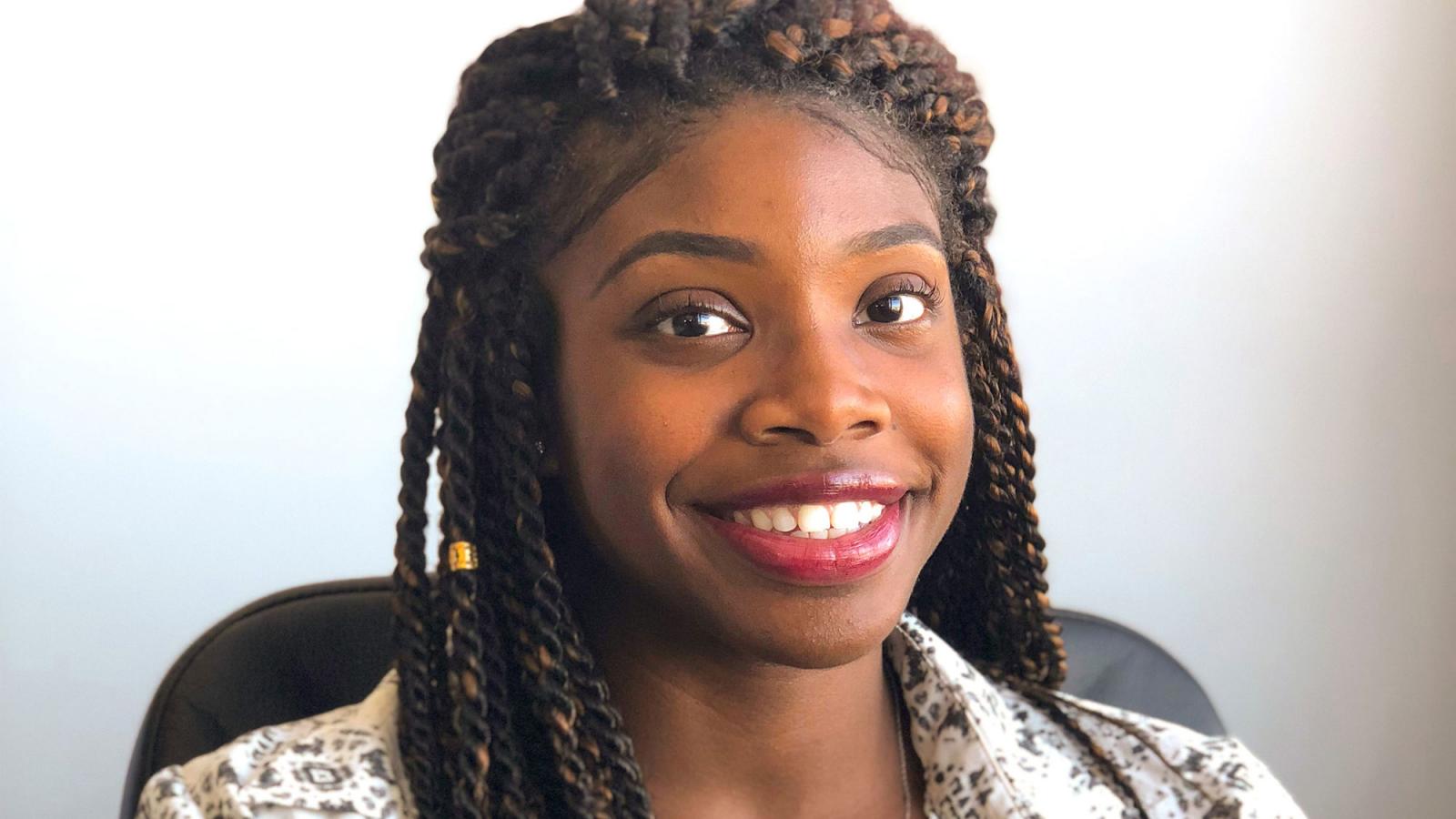 Alyssa Chambers '20 is a pioneer of launching new ventures, both at Pace and beyond. She's a lifestyle beauty blogger with a YouTube account, the founder and president of the Pleasantville Campus choir Abyss of Sound, and a go-getter with plenty of internships under her belt. That's what initially drew her to Pace. "It's one thing to learn from a textbook, and it's another thing when a student [can] apply what they learned in real-life situations," she said.
Initially, she wanted to pursue a degree in industrial organizational psychology. It was after receiving advice from a family friend in business that Chambers decided to turn her attention to human resources as a major. "I decided to minor in law after I took my first business law class and fell in love with the content," she explained. "It [has] enhanced my ability to synthesize information and develop an argument from the facts presented in [any] given information. I can use the techniques I learned from law to help me use my best judgment in HR."
But Chambers isn't all business. She's been singing since she was just four years old! As the youngest member of her church choir back home, she'd always had a powerful voice, but lacked the confidence to fully express it. That is, until middle school. "That's when I really had the opportunity to develop my singing voice. I did every musical throughout high school, and always had a singing role." She even got the chance to audition for X-Factor, a popular talent reality show. "It was a definitely an experience that motivated me to keep developing my voice," she told us.
Ready to continue her passion for music, Chambers was surprised to discover there wasn't a choir on the Pleasantville Campus when she started her first year. "I took it upon myself to take a chance and start my own choir. I was alone at first, then found two other lovely students, Adonis Milano and Akhila Ramesh, who were just as passionate as me about starting a choir." They all went to SDCA together, and the rest is history.
It's a big job to lead an entire choir, but Chambers is passionate about encouraging her fellow students to believe in their abilities and develop their voices. "I try to inspire people who say they can't sing [by] showing them that practice and technique can help train a person to develop a singing voice." That dedication paid off in a big way—when they performed at the Black Excellence Dinner, an event hosted by the Black Student Union. "Everyone was dressed so nicely, [and] the level of confidence our members developed in their voices showed that night. I was deeply touched."
Chambers has also interned across a diverse set of disciplines; from social media at AHRC to business development at Criterion Management to human resources at ASCEND Learning Network. "I got to assist in a training session with the COO of ASCEND," she told us, noting a memorable moment on the job. "The topic was on how to be a one-minute manager by effectively giving feedback. This session taught me how to approach individuals with feedback in the most welcoming way—whether good or bad."
She certainly took those valuable lessons to heart through her work as the founder of a lifestyle beauty brand. Known as ANOVA (short for A Natural Oblique Vivacious Ambiance), Chambers not only runs a blog, but also a YouTube channel, too. "My work was inspired by insecurities I struggled with in the past," she explained. "Prior to college, I cared a lot about what people thought about me. It took a lot of growing for me to understand that another person's perception of me is not a reflection of who I am." Wonderful words to live by.