Students
The Marketing Manager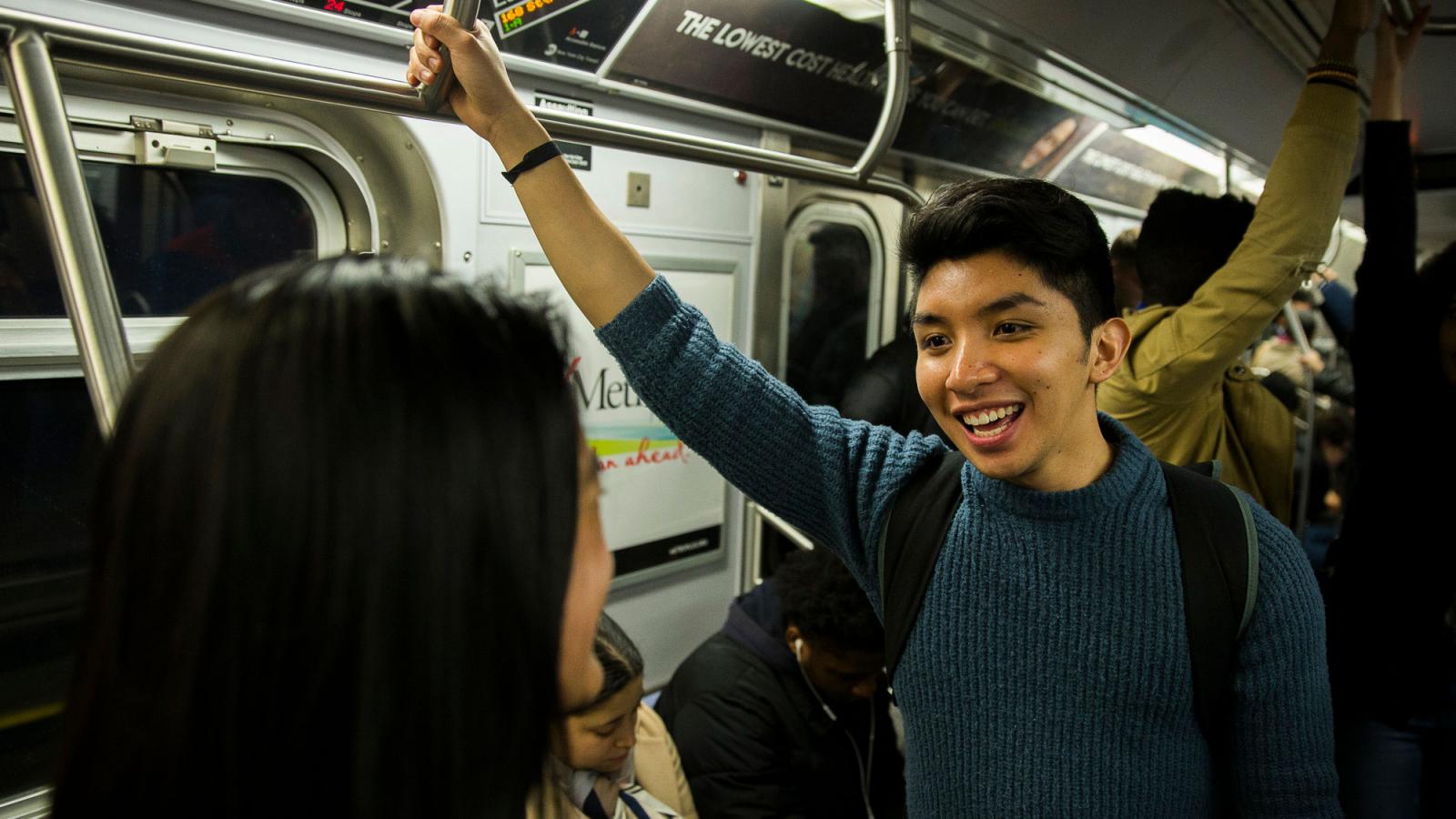 As an Honors College ambassador, Orientation Leader, PaceBound student ambassador, President of Setter Stage with ties to Universal Pictures at Pace and Filipino Youth International, Richmond Landicho '20 certainly stays busy. He also recently completed two internships at NBCUniversal: one as an integrated marketing intern and another as a Late Night digital platforms intern. Not to mention his current position as a social media and digital content specialist with Design and Source Labs. Whew!
It was that fast-paced environment rife with opportunity that ultimately led Landicho to choose Pace. "I love the ambitious culture that the [University] fosters, especially within the Lubin School of Business," he told us. "I am constantly inspired by the accomplishments of my friends and fellow peers, and thus, motivated to find my own success."
Originally an arts and entertainment management major, Landicho switched to advertising and integrated marketing communications because it combined his creative flair with his logistical and business-oriented mindset, something that really appealed to him. "Whether I'm doing primary research for a project or thinking of a logo for a brand, I'm able to think laterally and vertically. I've always loved art growing up, and with marketing, I'm able to use my graphic design skills for the artistic, branding component of marketing, which is really amazing."
It comes as no surprise that he's worked as a mentor for countless students given the breadth of his skills, but it isn't an easy task by any means. "It's important for mentors to offer advice and share their experiences without forcing the decisions of the mentee," Landicho explained, having cultivated his leadership skills over time. "I sometimes think mentors act as a flashlight in the dark, so that their mentee can find their own path to success."
His personal creed, "No glory in the process," is also a strong influence in his mentorship style. For him, it means that, "Even though the actions and efforts to accomplish a certain goal are often difficult and go unrewarded or unnoticed, keep on pushing through to meet that sense of glory in the end."
That sort of humble mentality began to take shape during his time at NBCUniversal. "One time during my internship, I had no idea how to get started on a task. Being a stubborn new intern, I figured I would try my best to do the project without reaching out for help. It was a big mistake."
Landicho realized he'd completed the task incorrectly and was very hard on himself for it, but his supervisor saw this as a teaching moment. "They reminded me to have a sense of humility in everything that I do. I learned that it's completely okay to ask questions, and that not everyone knows everything all at once. I'm grateful for that experience, because now I don't fear failure."
Another highlight—this time when he worked for the Late Night team—was when he got a chance to tour the set where they film Saturday Night Live. "I remember at that moment how in awe I was that I was actually working for the shows that I've loved growing up, and that I was now doing work that actually contributed to those shows."
Landicho certainly has a bright future ahead of him—one that he works hard to cultivate every day, much like this black belt in taekwondo, an immense achievement earned with the same dedication he pays to all the projects he works on. We can't wait to see what he achieves next!