Faculty and Staff
Meet Stephanie Akunvabey, EdD, Chief Diversity Officer, Associate VP of Diversity, Equity, and Inclusion
Image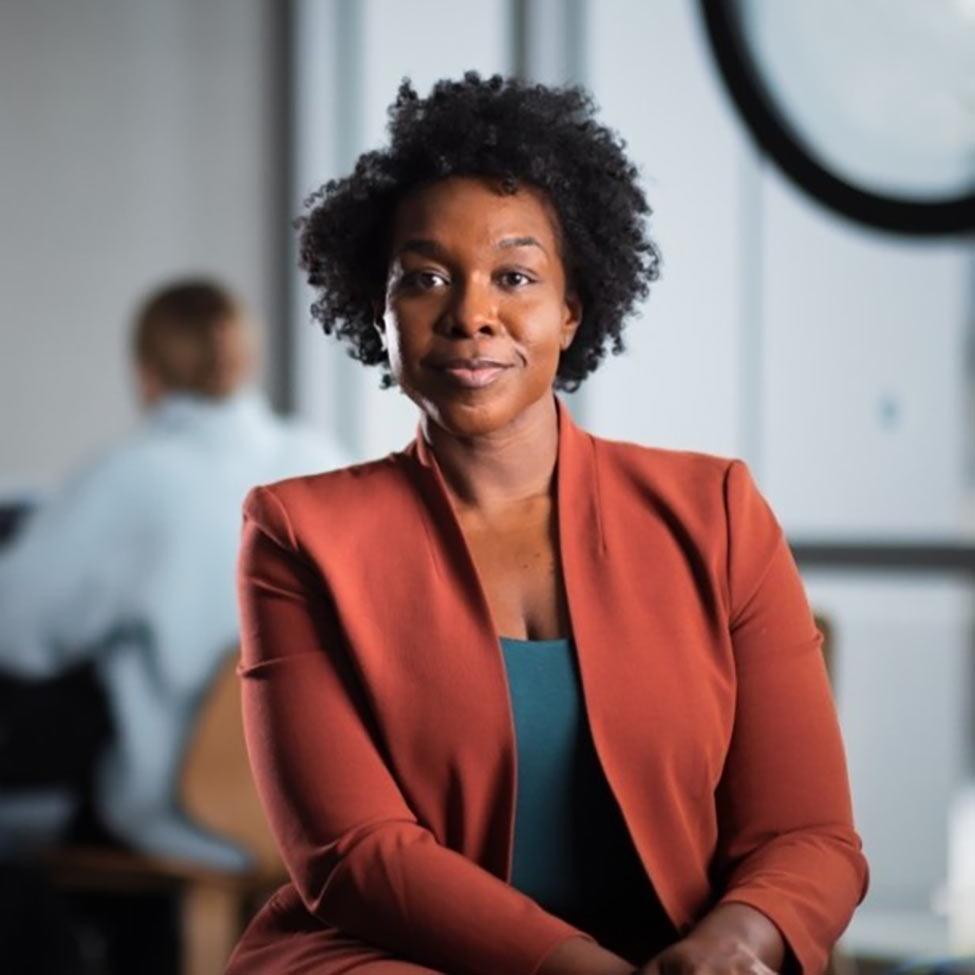 What attracted you to Pace?
Location. Location. Location. I was thrilled to return to the New York area, and to join an institution with such a clear mission - "Opportunitas". The NYC, Pleasantville and White Plains campuses offer a wide variety of possibilities for students to pursue their passions. After meeting with Pace faculty and staff, it was clear that Pace would be a great place to leverage my talents and learn from great colleagues.
What impact do you hope to make on the Pace community?
As CDO one of my primary goals is to help Pace fulfill its strategic priority of becoming an Anti-racist institution. It isn't something I can do on my own, but I believe I can help build the infrastructure that makes it possible. There are amazing faculty, staff and passionate students who have already committed to advancing key social justice initiatives at our institution. I look forward to partnering with long-standing equity champions and inviting others to join the effort.
Is there a book that has had a meaningful influence on you, personally and/or professionally?
I love books. In terms of personal influence, it's impossible to choose just one. Professionally I've drawn lots of inspiration from Immunity to Change: How to Overcome It and Unlock the Potential in Yourself and Your Organization by Lisa Laskow Lahey and Robert Kegan.
Do you have a favorite quote that you would like to share?
"Think Big. If that doesn't work, think bigger."
What do you enjoy doing in your free time to relax?
Music is my happy place. I love an impromptu kitchen dance party with my family. I also enjoy going for long walks while listening to audio books or some of my favorite tunes.
What would be your ultimate getaway vacation destination?
Anywhere with good vibes, sun, fresh fruit, and the sounds of the ocean.
Do you prefer sweet or savory for your snacks?
I've always had a sweet tooth. But lately, I've really come to appreciate a blend between sweet and savory. Chocolate covered pretzel is the way to go.
If there is anything else you would like to share with the Pace Community?
The DEI division will be offering lots of opportunities to learn and engage. One example is our upcoming Safe Zone: LGBTQ+ Allyship Training on Friday, November 3rd at 11am. Register for the Zoom training. I hope to see you there!
Description of workshop: This virtual workshop will explore concepts such as sexuality, gender identity, and assigned sex at birth while providing guidance for creating safe(r) spaces on a university's campus through an intersectional and anti-racist lens. This workshop welcomes folks with little to no background knowledge of LGBTQIA+ identities and topics while aiming to challenge those who are confident with their prior knowledge with new ideas and perspectives. Participants will also have the opportunity to participate in a follow-up (level 2) session that will take place later this fall.