Students
Nursing Student Will Run Boston Marathon in Support of the 2013 Boston Marathon Bombing​ Victims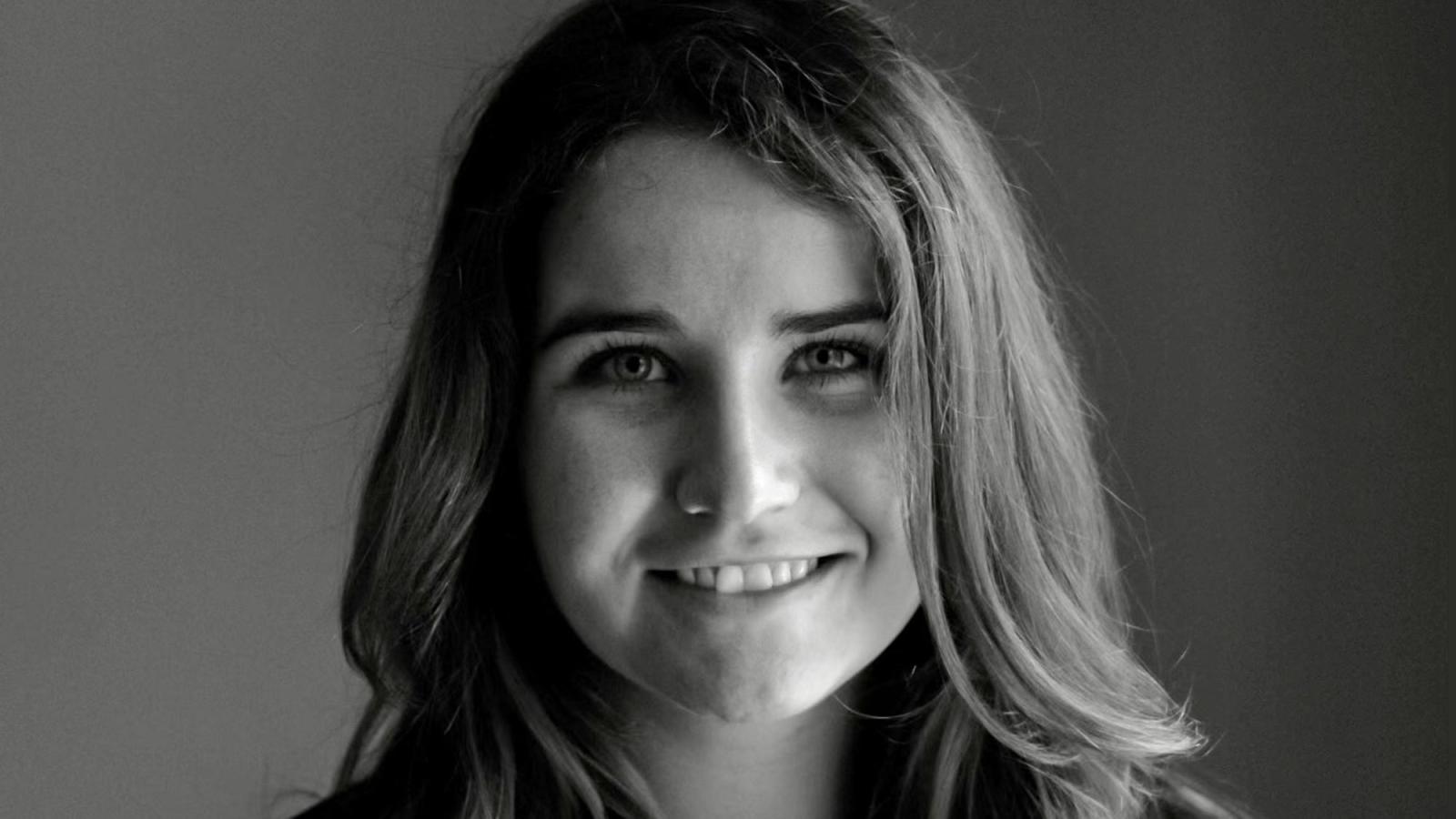 Pace University's Lienhard School of Nursing student, Celeste Fetter, will be running the Boston Marathon on April 18, 2022, as part of the Brigham and Women's Stepping Strong Team. As a senior nursing student, aspiring trauma nurse, and New Englander, Celeste was inspired to take on the challenge of running this marathon in support of Gillian Reny, who was one of the 39 critically injured patients during the 2013 Boston Marathon Bombing.
Running has always been a passion of Celeste's; she competed in her first marathon in May 2021, but she strives to run the Boston Marathon for something more than just meeting her personal goals. Training for marathons has impacted how Celeste views nursing because of the many health benefits running can provide. She follows the rules of "practice what you preach." While training for this marathon, Celeste follows a strict routine, "​​It takes an immense amount of self-discipline to wake up on a Saturday or Sunday morning and complete a long run, which is anywhere from 12 - 22 miles. At the peak of training, I usually run around 50 - 70 miles a week. Once I'm running, it's enjoyable, but often getting out the door is the hardest part."
In gratitude to the Brigham, the Reny family established The Gillian Reny Stepping Strong Center for Trauma Innovation to help other trauma patients like Gillian regain their strength and ability to step strong once again. As a future trauma nurse, Celeste was inspired by the Brigham's efforts to save Gillian and the many other survivors from the Boston Marathon Bombing. "I am fundraising to help the Brigham turn tragedy to hope for civilian and military heroes who have suffered devastating traumatic injuries." The center has raised more than $24 million for trauma research and care.
Image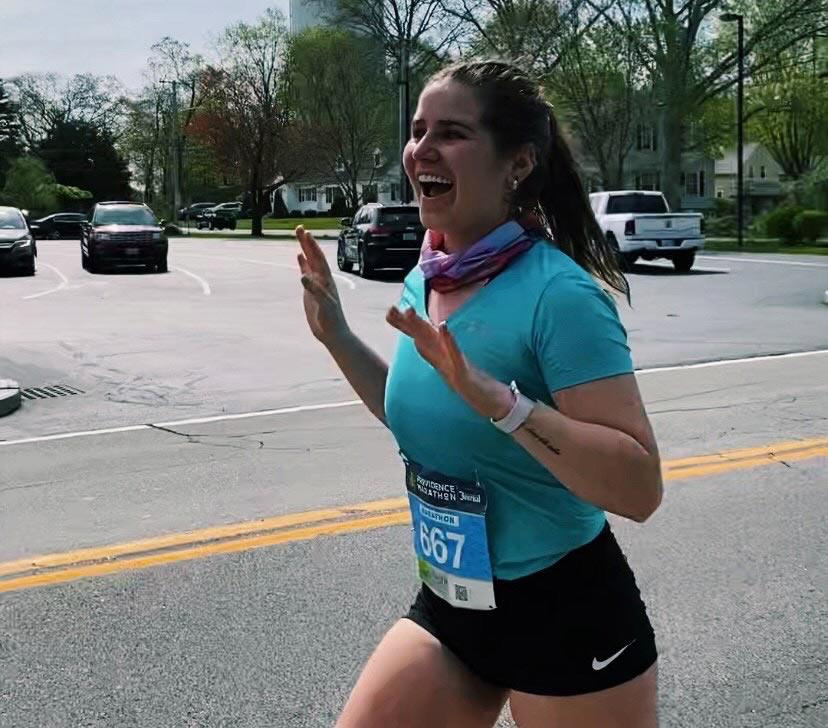 Celeste has always been drawn to trauma nursing, which is why it is her dream to become a flight nurse in the military. During her sophomore year, she shadowed the helicopter flight medic team in Wallkill, NY. "This experience opened my eyes to trauma care as a whole. Nurses were confidently making decisions and keeping their patients alive, all while being high in the sky. Every day as a trauma nurse is different, and one must adapt and respond to new situations. It's challenging yet so rewarding when a patient is stabilized after a critical situation. This is what I look forward to in my future trauma career."
As a dedicated and hardworking student, Celeste has completed clinical rotations at VA Hudson Valley Hospital, New York-Presbyterian, Penn Naturally Occurring Retirement Community (NORC) apartments in Manhattan, and Montefiore/Weiler Hospital in the Bronx. "Each placement has been unique and broadened my scope of practice," said Celeste.
Along with becoming a trauma flight nurse for the military, Celeste's goals do not end there; she hopes to receive her master's degree ​​and become a family nurse practitioner (FNP). Celeste is the perfect example of Pace's motto of opportunitas. Celeste acknowledged that "The most beneficial aspect of the Pace nursing program has been the diversity of clinical settings I have participated in."
Celeste plans to continue running post-graduation in the hopes of completing more marathons and fundraising for the Brigham Stepping Strong Team. The Pace Community can get involved by joining the Brigham Stepping Strong Marathon Team and by donating to her fundraiser.