Alumni
Physician Assistant-NYC, a program of Go-Getters
Image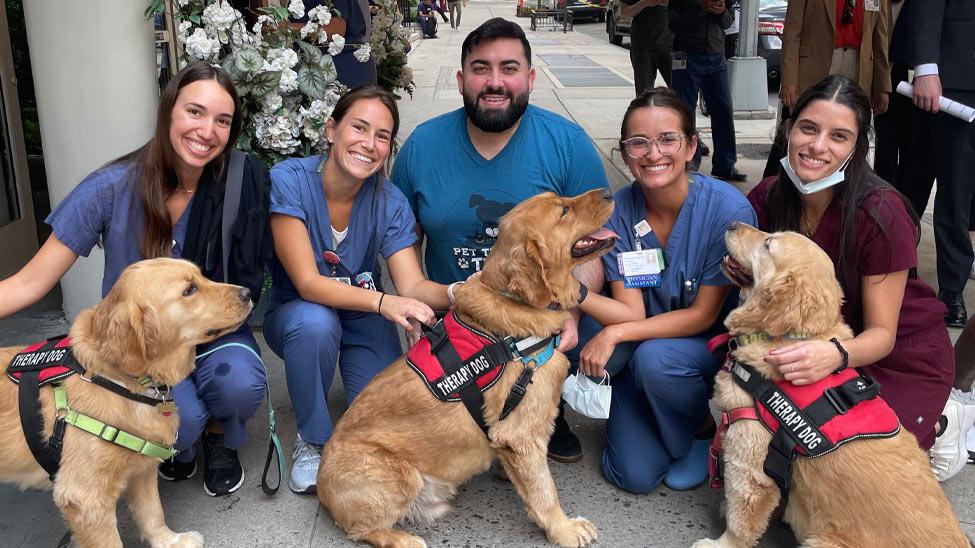 Nothing describes a #Go-Getter better then Pace University's College of Health Professions (CHP) Lenox Hill Hospital Physician Assistant Program (PA-NYC) graduates.
At Lenox Hill Hospital (LHH) there are 22 advanced clinical providers (ACPs), of which 9 that have graduated from the PA-NYC program! These nine graduates have had some unique experiences and are a great representation of the achievements that students can look forward to in their careers.
Two on the ACP team received nominations for the 2022 ACP Week Awards, including Artur Shlifer '06, for PA Educator of the Year, and Kristina Soltesz '20, for Inpatient PA of the Year. Kristina and Artur credit CHP for the incredible learning experiences they received through the clinical rotation opportunities that Pace provides. Artur's favorite course at Pace was Medical Terminology, paired with his favorite rotation in Neurosurgery at Lenox Hill Hospital (LHH). He has learned the importance of patient care, student education, hospital quality, and being a part of healthcare innovation. After Kristina's experiences in New York Presbyterian's Medical Intensive Care Unit and at LHH's Neurosurgery department, she solidified her interest in critical care medicine and love for procedures. "Being a PA, it is critical to help patients and their families understand their diagnoses and treatment plans and assist them in making medical decisions that positively impact their care."
Kristina provided an insight into the experience that Pace-LHH Program PA students receive on their elective rotations. "Students get to experience all aspects of being a PA on the team – from writing notes, to examining patients, to doing procedures, and to partaking in patient education. Students frequently note that the rotation is unique in the way that the PAs regard students as fellow team members and encourage them to see themselves as providers." She excitedly announced that the department is growing quickly, – "Two more former students and recent Pace-LHH PA grads from the class of '22, Emily Hirowski and Casey Davidson, just joined the team in November!"
"Students frequently note that the rotation is unique in the way that the PAs regard students as fellow team members and encourage them to see themselves as providers."
Whitney Vaughn '19 studied abroad to have the unique opportunity of growing her education and experience outside of the United States. "I was fortunate enough to be able to go to South Africa for one of my electives. Seeing the difference in supplies and access to medical equipment that we take for granted in the U.S. gave me a greater understanding of how lucky we are to be PAs in this country. It showed me just how important physical exam findings can be when labs, imaging, and technology aren't readily available."
Image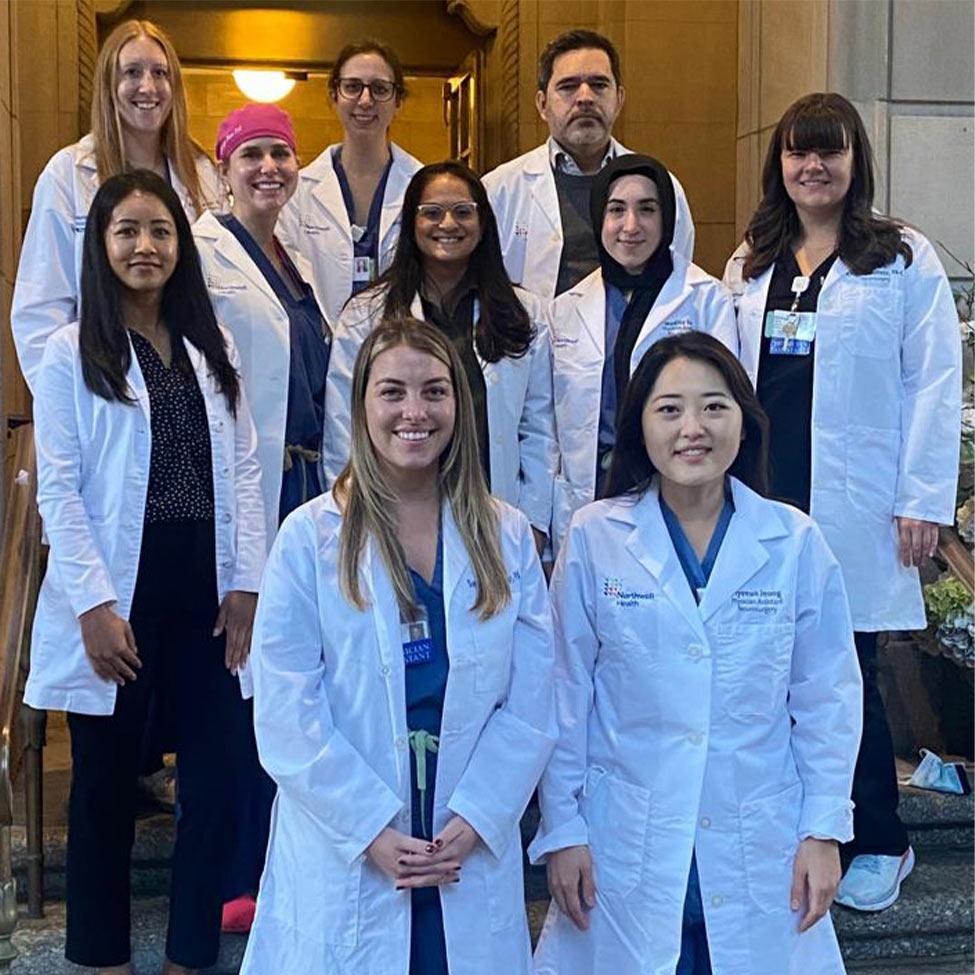 Ronni Shalem '17 turned his fascination into real-life experiences. Through his neurosurgery rotation at LHH he assisted in intricate surgeries, learned the complexities of a neurological exam, and saw what real teamwork in medicine is all about.
Lauren McMaster '16 grew her interest while taking the course Anatomy and Physiology. As an established PA she is passionate about being able to directly impact patients' lives, including "contributing to overall patient care and patient outcome, while also forming strong personal relationships with patients and their families at a time when they are most vulnerable."
Erica Pacello, who graduated in 2021 explained that "Being a Pace-LHH grad myself, I think we all have the word "flexibility" engrained into our minds. The ability to be a provider that's entrusted with taking care of the patient but also having the time to really get to know them makes going into work easy most days."
Dominique Anselmin '20 advises future PA-NYC graduates to, "Treat each rotation as if it was a job interview, regardless of your interest in the specialty. Networking is key to forming great relationships, mentors, and even possible future job opportunities!"
Pace takes pride in educating students from diverse backgrounds and CHP offers a rigorous course of study designed to prepare them for roles as compassionate, ethical, primary care providers. Our graduates are critical thinkers committed to professionalism, teamwork, and community engagement, and they advise all current students to be flexible, find a mentor, never stop learning and to work hard.
Image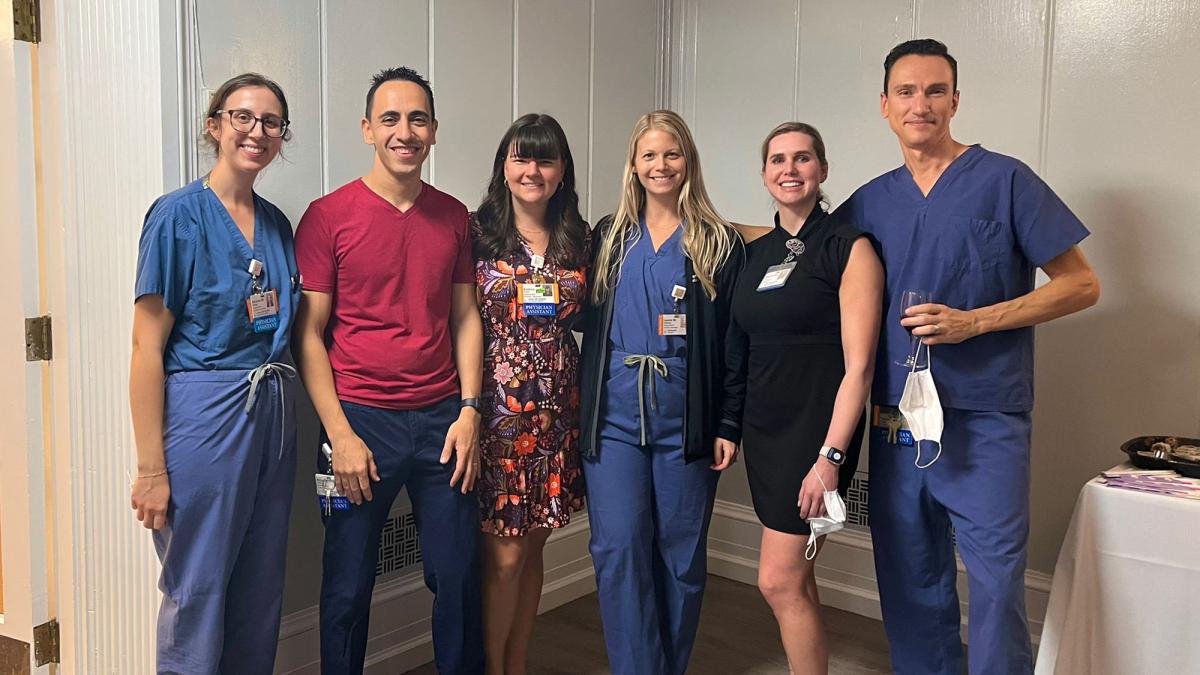 More From Pace
Alumni
"You have to find that passion every day," says College of Health Professions alumna Tyra Prophete, RN. "I always knew I wanted to advocate for people."
Alumni
There is a saying that beauty is in the eye of the beholder and according to Dawn, beauty is also expressive. Aesthetics has allowed her to make others' dreams come true, and to her that is an art.
Pace Magazine
With the help of a nearly $2M federal grant, this inaugural cohort of nursing students is poised to change the face of patient care.