Students
Q&A with Dreana Henry '26
Image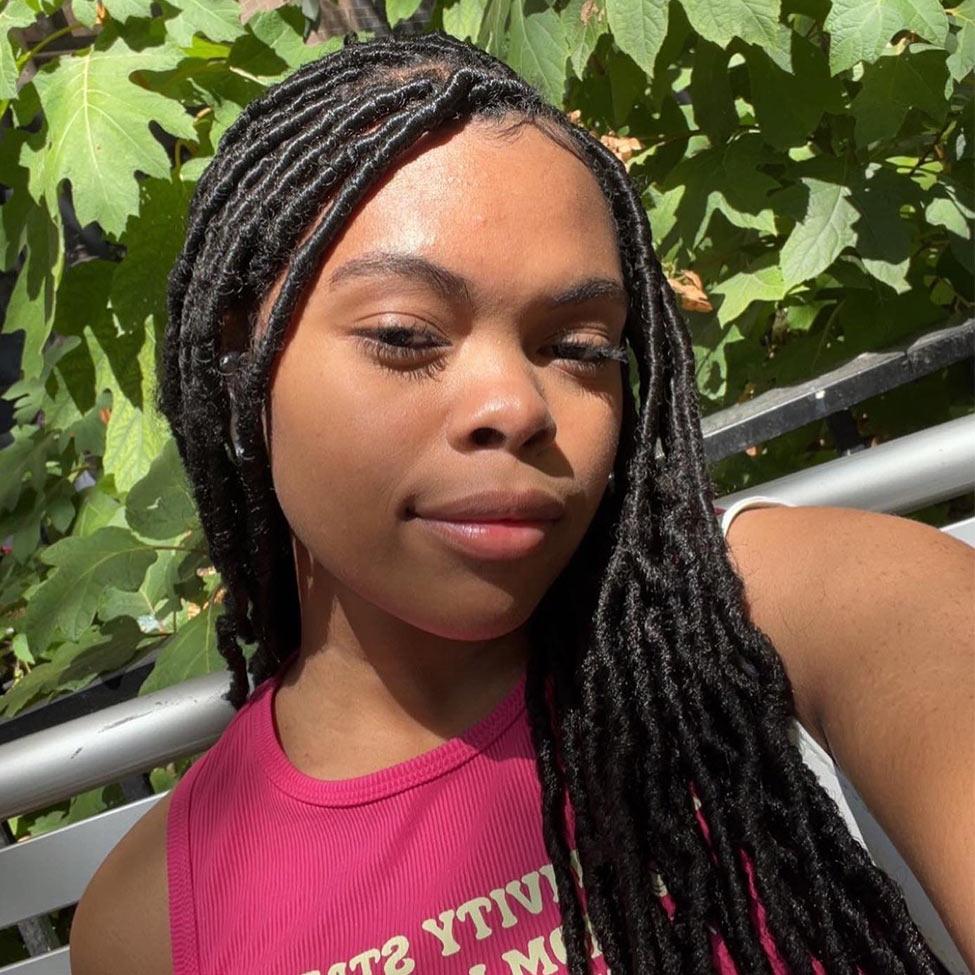 As a first-year student, did you know about this program when you were applying to Pace?
I did, actually. Originally, I was looking for a creative writing major or a screenwriting major. When I was looking, I saw that Pace had a Writing for Diversity and Equity in Theater and Media major, which is exactly what I wanted to do, so that's why I ended up choosing to apply. I knew Pace had a great arts program, so that drew me to Pace overall.
What drew you to this program specifically?
I've never actually seen a major that was super focused on diversity and equity all around, so I thought it was really interesting that there was a program where I could learn not only how to screen write, but to write novels too. I had never seen something that was so diverse in that way.
When S. Brian Jones describes the program, he says the goal of the program is not necessarily to get students a seat at the table but rather to empower them to create their own table. What does that mean to you and how have you seen that come to life?
I've always thought, "Oh, I want to work for Warner Brothers," or I want to work for any other big writing company or theater company. But I've always had to ask, do they produce the things that I want? Do they produce the shows or the movies that I can see myself being a part of in any way? And usually, I have a hard time answering that question. I don't want to form my art to fit in a place that doesn't belong to me. I'd rather create my own.
What are your long-term goals? And how do you think this program can help you get there?
Some of my long-term goals are to write a screenplay and to act as well. I think this major is really going to help me because I've already been introduced to local companies such as The New York Theater Workshop. I've been exposed to all these great theaters and met a bunch of actors and writers and costume designers who are already in the business. I've only been here for a month and a half, and I'm already learning a lot about what the business is like.
I don't want to form my art to fit in a place that doesn't belong to me. I'd rather create my own.
Are there any challenges you've overcome that you're proud of and would like to share?
One of the biggest challenges has been coming to New York and trying to find my place in the city. I'm trying to figure out how I'm going to navigate following my dreams, what path I should take, what opportunities I should take, and how to get those opportunities. It's a big challenge of exploration and taking charge of what I want to do next.
Being in their shoes not too long ago yourself, if a prospective student was considering majoring in this program, what advice would you give them?
I'd tell them to come in with an open mind and to not expect to be the best of the best. Don't put any pressure on yourself to know what you're doing or to know what you want to do in the future, because it's all about the journey and exploration.
Is there anything else you'd like to add about the program or your time so far?
I really do enjoy the program. We have cohort meetings where we all get together and talk about things in the media and how it relates to equity and inclusion and how we feel about it. For example, we were talking about the new Little Mermaid movie that's coming out and how a lot of different people feel about that. It brings up a lot of good conversations. It really gets you thinking about the writing world.
More About the Major
Students
As a member of the pilot program for the Writing for Diversity and Equity in Theater and Media major, A'ishah Muhammad '25 is excited at how the program is continuing to grow, welcoming more voices and perspectives into their writers' room.
Students
As a first-generation Mexican-American and college student who has always been fascinated by film and theater, Cambria Kylinn Martin '24 is relishing the opportunity to explore identity and intersectionality through the Writing for Diversity and Equity in Theater and Media program.