Students
Q&A With Kourtney Kelly '21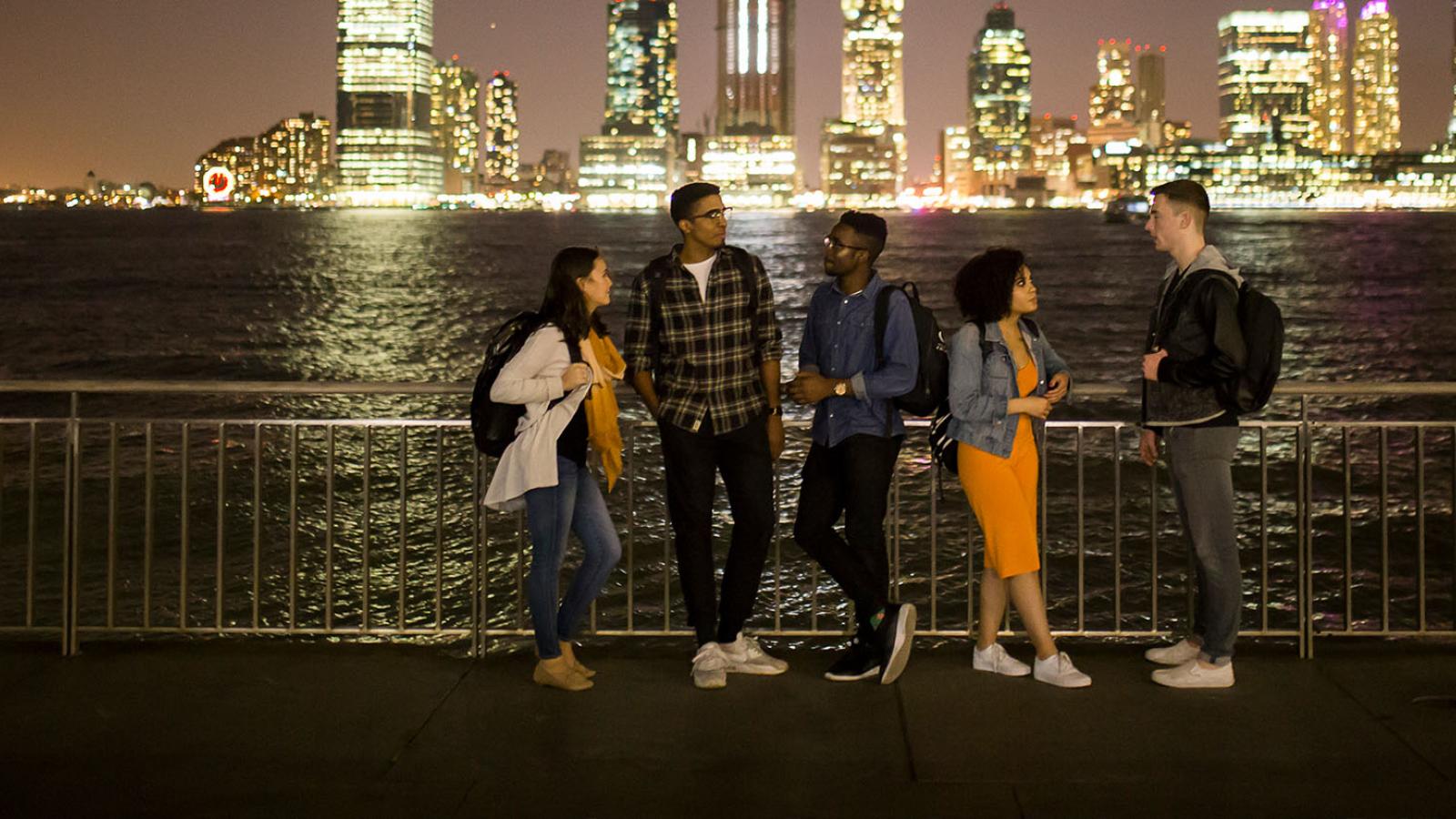 Climbing the Charts
Image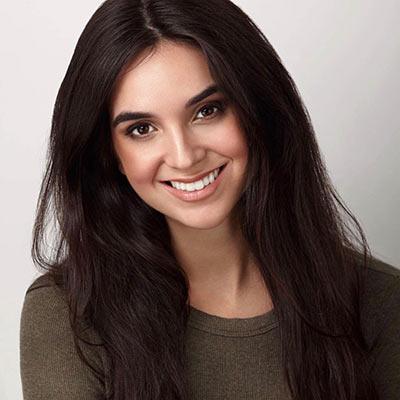 Actor and accomplished pop singer is also a Biology/pre-med student who wants to make a difference
You are originally from Canada. Tell us how you came to the United States and chose to attend Pace.
I first came to New York City when I was 18 to study film acting, but after completing my studies and spending some time working in the entertainment industry, I felt that I wanted to change careers. I wasn't entirely sure about what I wanted to do, but I was living in the Financial District, and one day decided to walk into Pace and see what it was all about. A sense of community and close-knit relationship between faculty and students was really important to me, and that was what I discovered later on a campus tour. The faculty seemed so accessible, and with small classes, I wouldn't be just a number, but a student known by face and name. On that day, I knew Pace was where I wanted to begin my path, and in hindsight, a decision I have not regretted for one second.
How did you decide to transition from acting to Biology/pre-med?
I have always had a fascination with the human body in regards to how it works, and really enjoyed studying biology in high school. In addition, my father was instrumental in founding a DNA research company, and my mother worked as a laboratory technologist in a hospital, so there were always stories around the dinner table about health sciences, and I loved it! However, my education in chemistry or physics was limited, so I was not confident that I could succeed in the sciences, and thought business would be a "safer" option. Then, a Pace admissions counselor told me, "If it's science you really are passionate about studying, then go for it!," and I am so grateful she did. Once classes began and I found my stride, I also decided to minor in chemistry and neuroscience. I now love what I study and appreciate how interesting and passionate the professors are with their teaching.
What have your experiences been like with the Chemistry and Physical Sciences department on the New York City campus? Are you engaged in other activities on or off-campus?
I've had incredible experiences. I try to really take advantage of the small classroom sizes and get to know my professors, including making use of their office hours, which helps tremendously in understanding the course material. This past fall, Professor Marcy Kelly and I researched how to develop a more accessible cure for tuberculosis for people in developing countries. Tuberculosis kills about two million people a year, making it a very important bacterium to study. I have always been interested in her research and its real life applications to an infectious disease that is claiming so many lives.
In addition to working in the lab, I am tutoring at the Pace Learning Center, volunteering at Mount Sinai, and am serving as vice president for the Tri-Beta National Honor Society and as secretary for the nonprofit, Global Brigades. Lots to keep me busy!
You are also a successful pop singer. Tell us about this other aspect of your life, and how do you balance it with being a student?
When I first came to New York, I was in a few commercials and movies, modeled for many designers, and participated in New York Fashion Week. In 2015, I created three songs that I was really happy with, and sent them to some DJs and contacts I had made, never expecting anything to come out of it. The song Solid Ground started picking up traction - DJs were making remixes of it, and it peaked at #12 on the US Billboard Dance Charts. This was and still is the craziest thing that has ever happened to me! As a result, I was able to go to the MTV Video Music Awards, the Grammy Awards, and the Emmy Awards, walking the red carpet alongside major celebrities. The success of the song opened many doors for me in the modeling world as well, such as working with some amazing designers and companies. I have made a few songs since then, but due to the time demands of school, I can't commit to making more music professionally right now. It's definitely something I miss, but school is my priority.
Have you overcome struggles during your life that you are proud of?
I come from a small suburb of Ottawa, Canada and have made New York City my new home, spending four years, first, studying and, ultimately, working in the entertainment industry in various capacities. In the process, I learned technical skills, as well as gained self-awareness and self-confidence, which can be quite a feat, considering the industry is very scrutinizing.
As a Canadian, I dealt with the obstacles of obtaining a visa to study, work and live in New York City, but with the support of family, trusted friends and mentors, I learned that if you want something badly enough, tenacity and hard work can ensure success.
In addition, although returning to school has been an exciting and stimulating time for me, there have also been challenges. Upon completion of my first degree and working in the entertainment field, I enrolled at Pace at the "old" age of twenty-one, at times, embarrassed. I had not been in a traditional classroom for nearly four years and also felt overwhelmed at the thought of being able to do well in biology and chemistry. However, learning how to use resources, surrounding myself with like-minded peers, practicing time management, maintaining balance with my personal life, and doing volunteer work are all things that I have been able to accomplish.
What would you like to do upon graduation/what are your career goals?
Upon graduation, I would love to go to medical school, and so, I am taking the MCAT in April 2020 and applying to schools this spring. That is my top choice; however, I am also considering pursuing a PhD first and seeing where things go from there. I want to be able to help people in any way that I can.
What advice, if any, would you like to give to our current students?
My advice would be to utilize your professors and the resources available to you.
Also, remember to enjoy college! It's going to be one of the best times of your life and we are so lucky to live in the best city in the world, so take advantage of it while you are young.