Students
Q+A with Sue Maxam, Assistant Provost for Wellness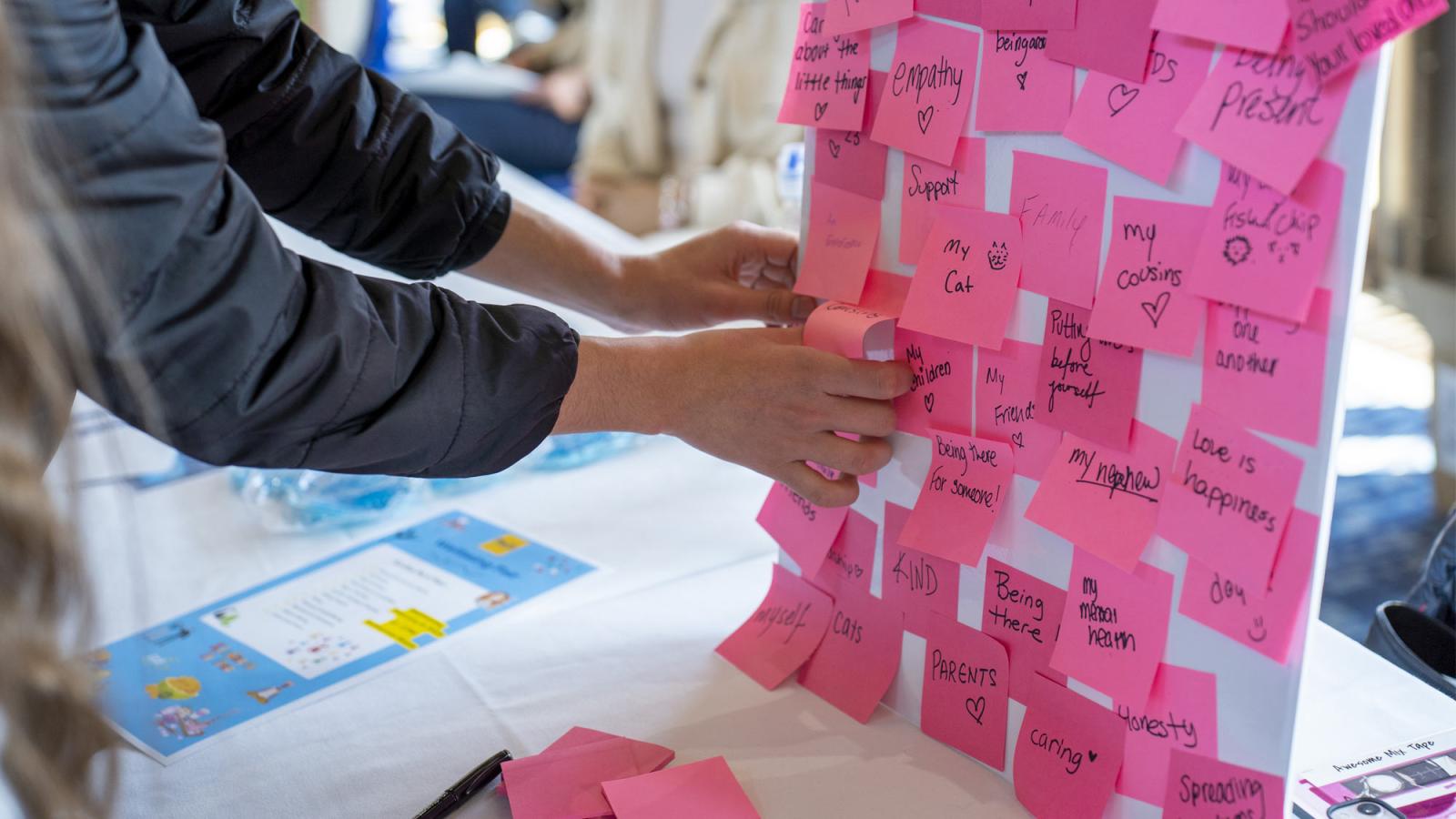 Sue Maxam, EdD, has been at Pace for 35 years! She began as a Cooperative Education Coordinator and was most recently the Assistant Provost for Special Projects and Retention Initiatives. However, as of September 1, Maxam stepped into her newest role as Assistant Provost for Wellness, where she will oversee Pace's Center for Wellbeing and all the initiatives and opportunities related to wellness.
She shared with us more details about what the center is doing, its upcoming plans, and her hopes for how the Pace Community can get involved.
What is the Center for Wellbeing and why is it important to the Pace Community?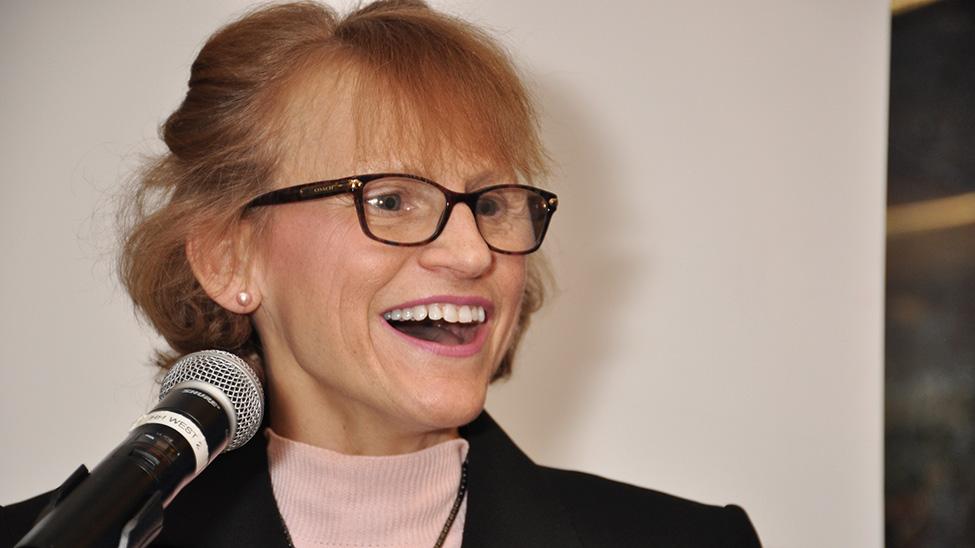 The American Psychological Association (2022) reported that in a recent survey, 60% of college students met the criteria for at least one mental health problem, and almost three quarters of students suffered from moderate or severe psychological distress over the past few years. Of course, mental health issues are not limited to college students. TimelyCare (2023) reported that two-thirds of higher education professionals have experienced mental health issues, such as anxiety, psychological distress, depression, and burnout, at some point in their career.
By partnering with departments and students throughout the entire University, the newly established Center for Wellbeing seeks to create a culture of wellness and kindness by connecting students, faculty and staff to resources and opportunities that prioritize wellbeing and empower them to take action.
In your new role, what are some things you hope the Center for Wellbeing can accomplish?
Building upon the foundation that the former Chief Wellness Officer Harriet Feldman, had put in place, and working in partnership with so many people and units throughout the University, we have already been able to accomplish a great deal in a short amount of time.
We would like to continue creating a "community of care" that prioritizes health, wellbeing, kindness, and inclusion. To that end, below are just a few recent initiatives, carried out in close partnership with members of the Pace Community:
More and more, there's a greater focus on self-care—we see it online, on TV, in pop-culture—but what does self-care really mean and why is it important?
Research shows that self-care fosters positive health outcomes, such as strengthening resilience, living longer, becoming better equipped to manage stress, and feeling more physical, mentally and emotionally healthy.
Self-care means taking care of yourself so that you can be healthy (in every sense of the word), do your job, help and care for others, and do all the things you need and want to accomplish in a day. After all, as the saying goes, you cannot serve from an empty vessel!
There are myriad ways to engage in self-care, including exercise; eating nutritious foods; journaling; meditating; praying; connecting with others; going for a walk; spending time in nature; reading or listening to a book; asking for help; scheduling a routine medical appointment; going screen-free for a few hours; engaging in hobbies; getting enough sleep; etc. The list is endless! Everyone needs to make the time to prioritize self-care!
October is Emotional Wellness Month. What are some ways that members of the Pace Community can participate?
There is so much going on at Pace that people can tap into as well as activities they can do on their own throughout the month and beyond! Here's a sampling:
Participate in wellness-related sessions at Social Justice Week the last week of October
Join the kindness and/or wellbeing committees by emailing kindness@pace.edu or wellness@pace.edu
Participate in our Wellness Wednesday series on each campus
Attend one of HR's Health Fairs on each campus
Learn about and practice Mindfulness as highlighted on CHP's website
Refer students to the Counseling Center's Welltrack Boost app, a self-guided, clinically supported set of wellness tools
Take Born This Way Foundation's asynchronous mental health certificate program "Be There"
If there is one thing you want the Pace Community to know about the Center for Wellbeing, Pace's wellness initiatives, or the importance of taking care of oneself, what would it be?
Partnerships with the Pace Community are key to our success! Please contact us at smaxam@pace.edu or wellbeing@pace.edu to offer feedback/input; make recommendations; ask questions; or collaborate and/or take advantage of the many initiatives, resources and programs we currently offer and/or will be rolling out. We are all in this together in our collective efforts to foster a culture that prioritizes health, wellbeing, kindness, and inclusivity!
More From Pace
Faculty and Staff
Join Pace Library in the return of Adulting 101, a series of community-led workshops covering life skills every student needs to know but might not otherwise learn in the classroom.
Pace Magazine
From a student who found her sense of belonging while helping others find theirs; to a parent who lost her son to suicide and has dedicated her life to suicide prevention; to the insights of Pace's Chief Wellness Officer and her vision for the future. Check out these perspectives on the growing epidemic of mental health concerns in college students.
Students
Imagine dancing with Doja Cat. Now imagine doing it in front of 865,000 people. For Joanne Daquigan, Jada Clark, and Tiffani Rusell that dream became reality. Last month, they and several other members of the Pace Commercial Dance community performed alongside some heavy-hitting A-listers at MTV's VMAs.