Students
Q&A With Thomas Carpenito '21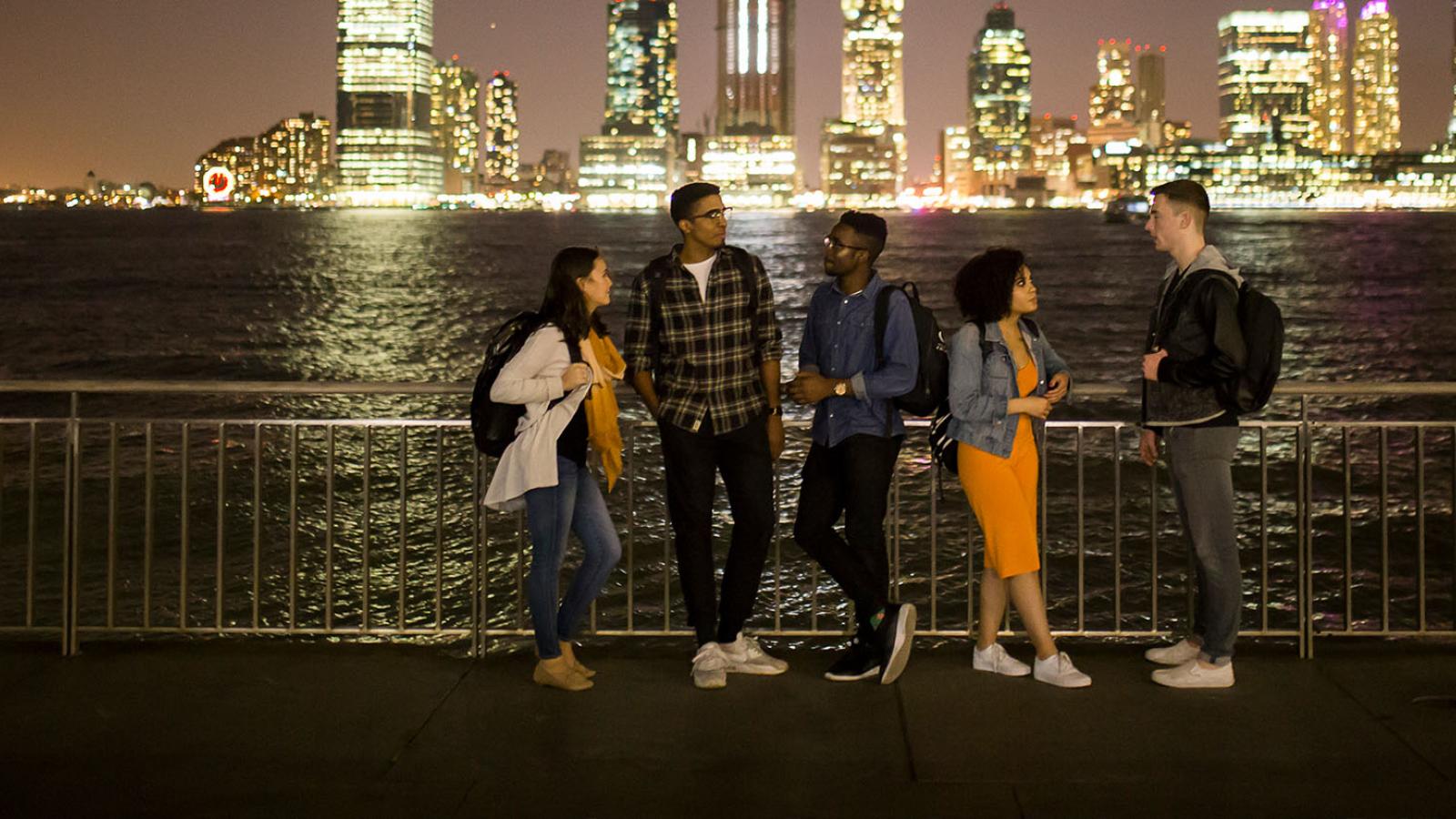 Image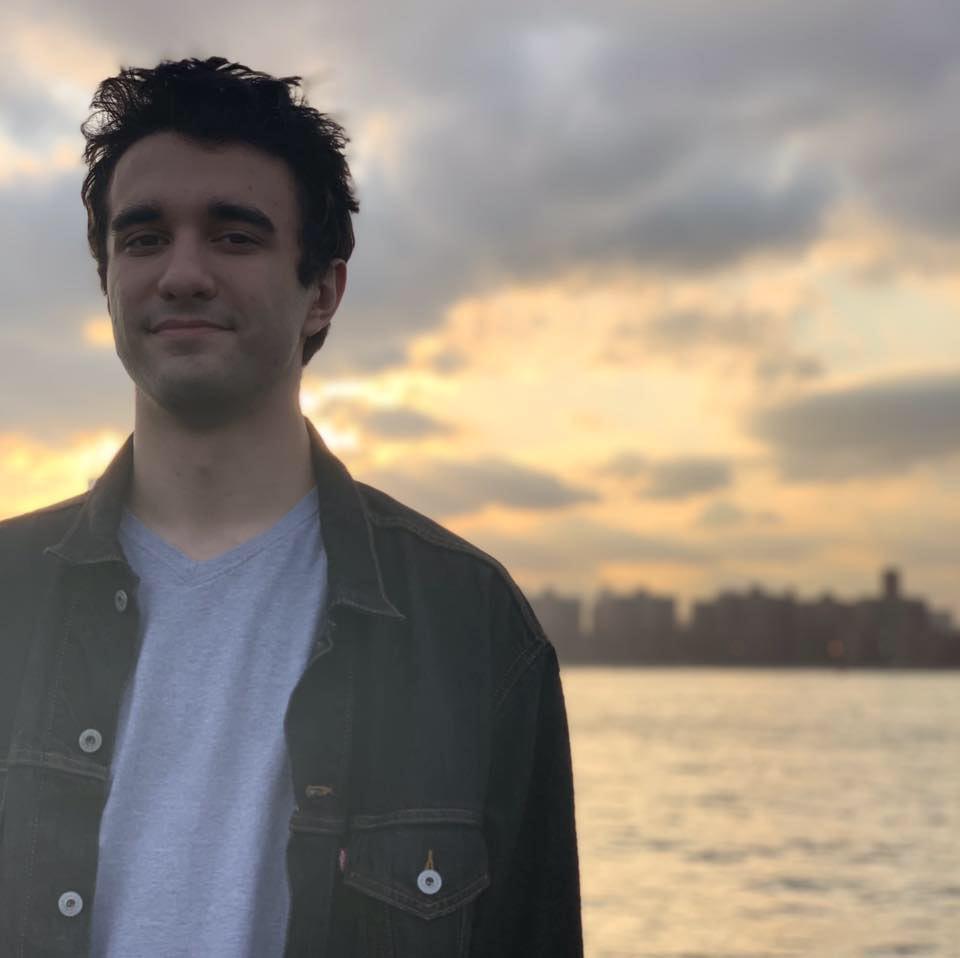 Environmental Science student from coal-mining town leads efforts to make the New York City campus more green and sustainable.
How did you become interested in environmental science?
Environmentalism has always been my passion. The natural world is not only what sustains us, but it is also a fundamental part of our culture and society, and if we lose it, we will lose a part of what it means to be human. For such reasons, I chose to pursue an environmental science degree. I wanted to obtain knowledge and develop a background on the environmental issues that the world faces, and learn about the history of the environmental movement, so that I am better able to apply strategies used in the past to implement sustainable practices and projects today.
Can you tell me more about the Pace Sustainability Initiative (PSI) and your role as president?
The Pace Sustainability Initiative was created to start an environmental movement at Pace. We wanted the club to inspire and motivate students by showing them that students anywhere can make a big difference in the world. Movements like PSI have always relied on passionate people to blur the lines between the possible and impossible. The initiative aims at organizing and mobilizing these passionate individuals. Our philosophy is that of [American architect and urban designer] Daniel Burnham's "Make no little plans; they have no magic to stir men's blood," a quote that stresses the point that nothing is too big for PSI, whether it is installing a green roof on campus, reducing water use by millions of gallons yearly, or stopping micro-plastic pollution on campus. One of the key features that give this initiative so much power is its great coordination and organization, and my role as president is to bring together student concerns, project, events, meetings, and people.
Pace University allows me to be on the front lines of the environmental movement, and provides me the opportunity to be a part of something bigger than myself.
PSI has seen some very successful initiatives under your leadership, which have both improved student life and saved the University money.
The Pace Sustainability Initiative has created numerous events and projects in its short two-year span. Upon its creation, the founding members and I drafted an extensive proposal to install low flow faucet aerators at One Pace Plaza and all the surrounding dorms. These aerators would infuse air with the faucet water and, in return, reduce the amount of water used by up to 75%. The Pace Administration was very happy to work with us and implemented the project in the summer of 2018 on all faucets in One Pace Plaza and all the dorms, except the one on John Street. The initiative estimates that the faucet aerator project has saved the University an average of 2,688,781 gallons of water and $35,479 annually.
Your work to make the New York City campus greener continues, including an exciting proposal for the next level of the Master Plan.
The faucet aerator project provided momentum to create several other initiatives. The recycling station initiative, for example, has been a great success. PSI has circulated descriptive recycling labels to all recycling containers on campus, in an effort to cut down on recycling contamination, and we will be expanding these labels to all the dorms, 41 Park Row, and 163 William Street during the fall semester. In addition, among many ongoing initiatives, our main focus has been proposing and campaigning for the creation of a green roof on One Pace Plaza's fourth floor roof. A green roof is a vegetative layer on the roof of a building that improves storm water runoff, lowers the urban heat island effect, reduces noise and air pollution, and provides a habitat for wildlife. If all goes as planned, the second phase of the Master Plan will include the implementation of a green roof!
As if you aren't already busy, have you been active on campus in other ways?
I am also the secretary of UNICEF'S Pace University branch, a very new creation that will start outreach, fundraising, and education next semester! UNICEF's main goal is making sure that no children die from preventable causes, so as the UNICEF club, we will be conducting events that will increase awareness of these significant issues and, most importantly, raise funds that will go overseas to help the most vulnerable children. I am also currently a member of the GreenPace committee, an organization that includes faculty members, staff, student interests, and administrative directors. We meet once a month to discuss various environmental initiatives on the New York City and Pleasantville campuses and our goal is to promote and share environmental initiatives. PSI often presents its projects to the committee for feedback and advice.
Where are you from originally?
I am from the former coal town of Pottsville, Pennsylvania. One can see how the legacy of coal has built the town, but one can also take notice of the effects deindustrialization has had on a formerly manufacturing and extraction-based community. It is with this lesson that I come to New York to promote sustainable development, i.e., the creation of a diverse and sustainable economy based away from the extraction of resources and towards a primarily service and renewable energy- based economy.
What is it about Pace that made you come here?
Pace University allows me to be on the front lines of the environmental movement, and provides me the opportunity to be a part of something bigger than myself. I always felt like New York City was the place where history could be made any day, and I wanted to be a part of it when that happens.
What have your experiences with the Environmental Studies and Science Department been like?
Melanie Dupuis, PhD, the department chair, and Anne Toomey, PhD, the Pace Sustainability Initiative faculty advisor, have both been a tremendous help. We have always been able to rely on them for feedback and support with several events we have done. The faculty is always proactive in helping out the initiative and they host many intriguing environmental events around the city and campus.
What would you like to do after graduation/what are your career goals?
I really enjoy the work I am doing with PSI and would like to continue doing similar work with a non-profit or government entity in New York City.  Working on and eventually managing environmental, educational, and sustainability projects in the city would be a career goal of mine.
What is the most important advice you can provide to current students?
The greatest regrets in my life are the actions I never made and the opportunities I never took. My advice to anyone would be to always grab opportunities when they arise and always make the choices that allow you to become the person you want yourself to be. The difference between the person you are meant to be and the person who lives with regrets could be a single decision lost in time. Be who you need to be!