Faculty and Staff
On the Radar: Analee Miranda, PhD, Engages Students in Hands-On Math Research
Did you know that the invention of the microwave was the result of a piece of chocolate melting in a scientist's pocket during an experiment with radar? Did you know that the existence of black holes can be proven through mathematics?
These are the stories that sparked Clinical Assistant Professor of Mathematics Analee Miranda's (PhD) passion for math as an undergraduate. She recalled transferring to UC Riverside to be closer to her family and being completely enthralled when a teaching assistant explained the correlation between black holes and math.
From there, she declared a major in mathematics with a specialization in quantum mechanics, a course of study she noted raised a few eyebrows. "People always assume you're really smart if you're a math major," she laughed.
Image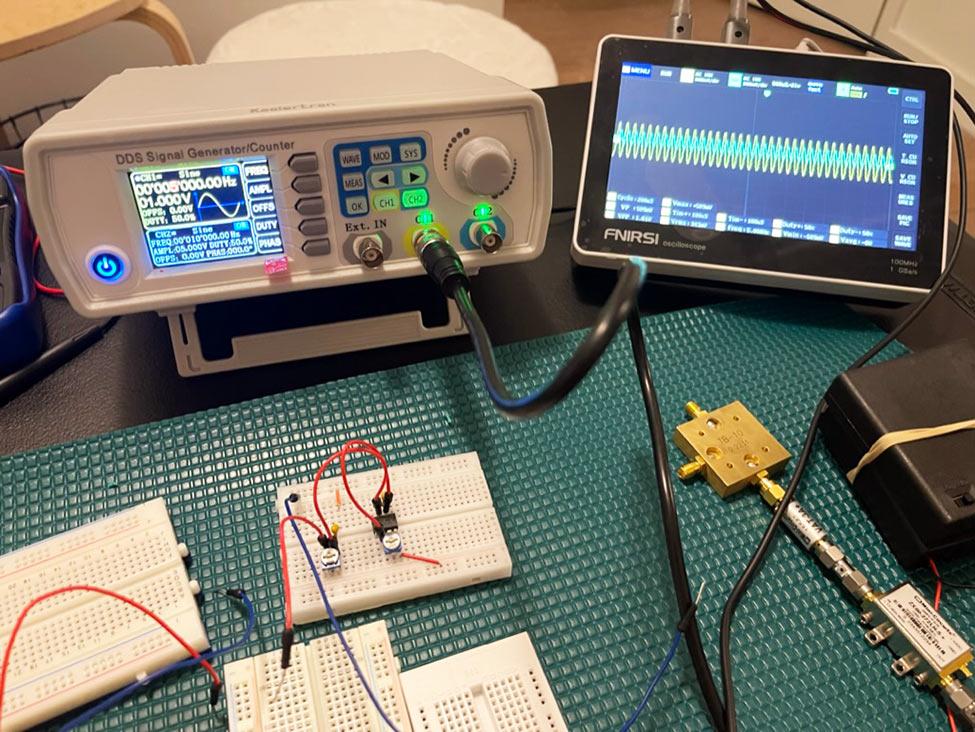 But there's no doubt that Miranda is, in fact, "really smart." She even has a patented invention. Working in an Air Force research lab, Miranda and an engineering colleague determined that radar can be used to detect biometric information, helping differentiate and identify humans. The now-patented process, which passes radar waves over a person standing on a metal block, uses the information provided by the phase of the radar wave (the distance between wave peaks) to discern information such as torso and neck height.
"My colleague and I are exactly the same height, but with very different proportions," Miranda explained, "and you could clearly tell from the radar which one of us was which, because we could see from the wave scattering that her legs and neck were longer."
Where mathematics, radar, and students converge
Image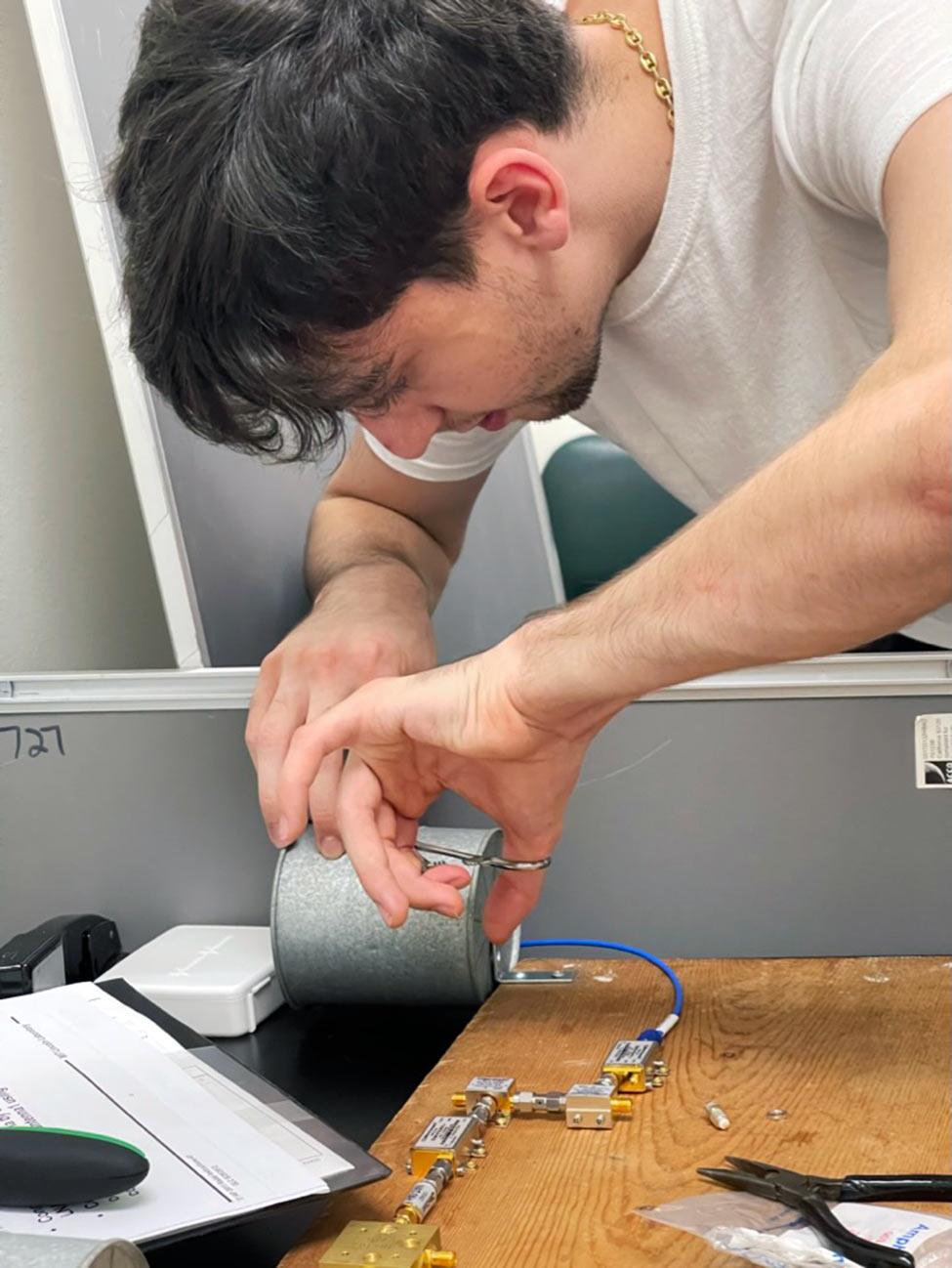 Since entering academia at Pace, Miranda has aimed to instill not only the importance but also the excitement of applied mathematics in her students. She noted that math is not often believed to be a "hands-on" discipline—but she knows differently. Students in her classes often engage with radar equipment and educational electrical circuits, putting their coursework into practice in real-life situations.
Miranda even involves students in a self-funded research project each summer, typically surrounding radar. Unfortunately, however, parts and equipment that were once inexpensive now cost hundreds of dollars each. Miranda's father, who is an electrician by trade and electrical engineering enthusiast, has helped her find discounted parts. And this summer, Miranda reached out to Mini Circuits, a company that manufactures radio frequency and microwave components. When she mentioned that she was hoping to use the parts for educational purposes, Mini Circuits provided them for free.
Image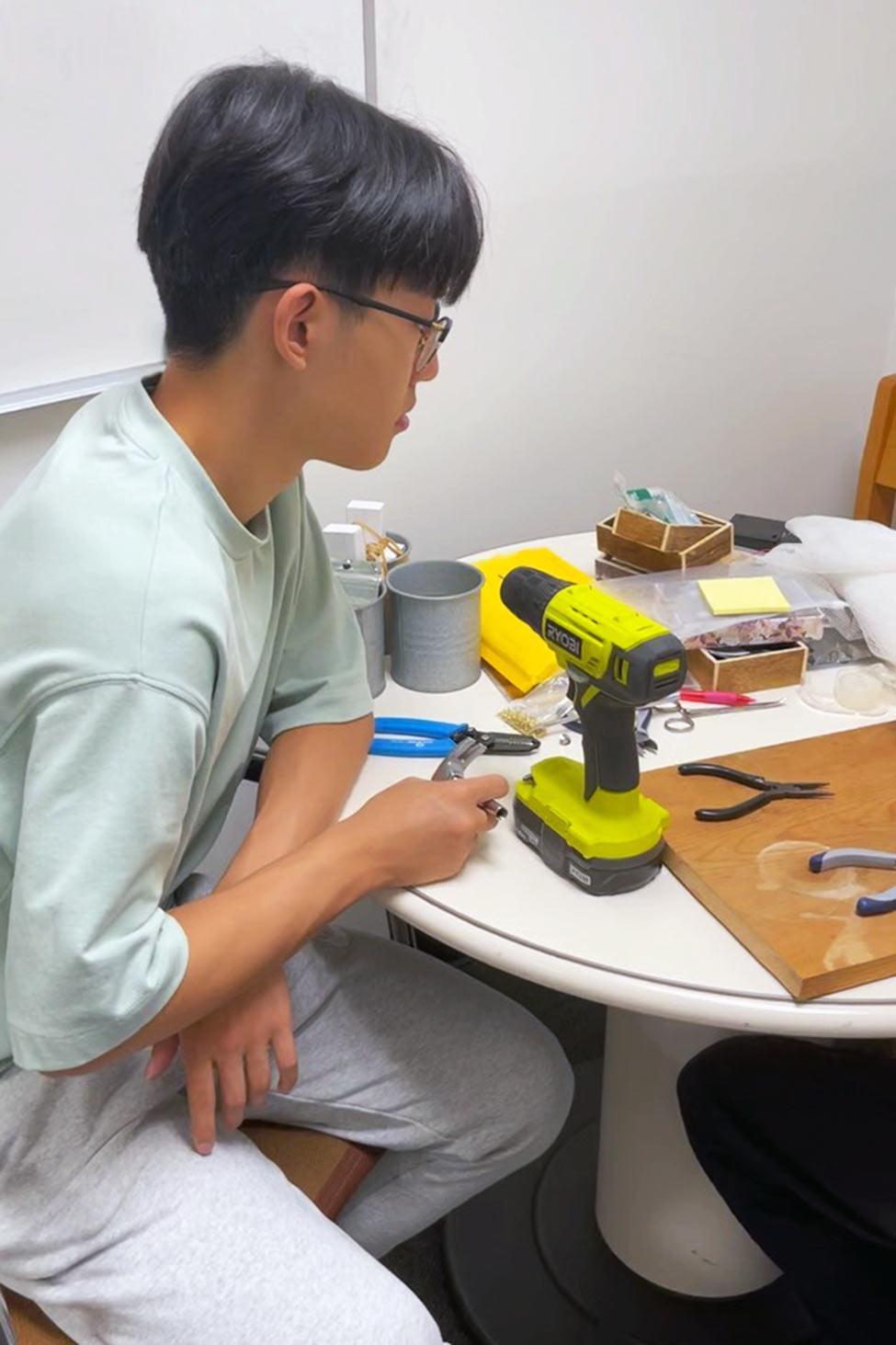 The project, which included two Pace students and three high school students, is based on an MIT-created project, in which students construct a small radar system that can sense range, Doppler, and Synthetic Aperture Radar (SAR), which is a form of radar that can create two- or three-dimensional reconstructions of images.
Put simply, Miranda and the students used the parts from Mini Circuits to test whether radar waves could identify the shape of different objects, a notion the group started testing using simple objects such as water bottles. The goal of the project is to pass radar waves through human body parts, a technology currently being explored by companies such as Google, to create devices that can detect the movement of a user's hand without the user needing to touch the device.
"We are creating a sensing mechanism and using it to see through people's bodies," said Jayda-Lee Baez '26, Mathematics, noting that the project combines trigonometric functions and calculus concepts, such as transformations, to study the physics of electricity. "I compare our radar to something like a human brain and eyes, because they behave in similar ways in that they can detect and analyze everything we see."
Image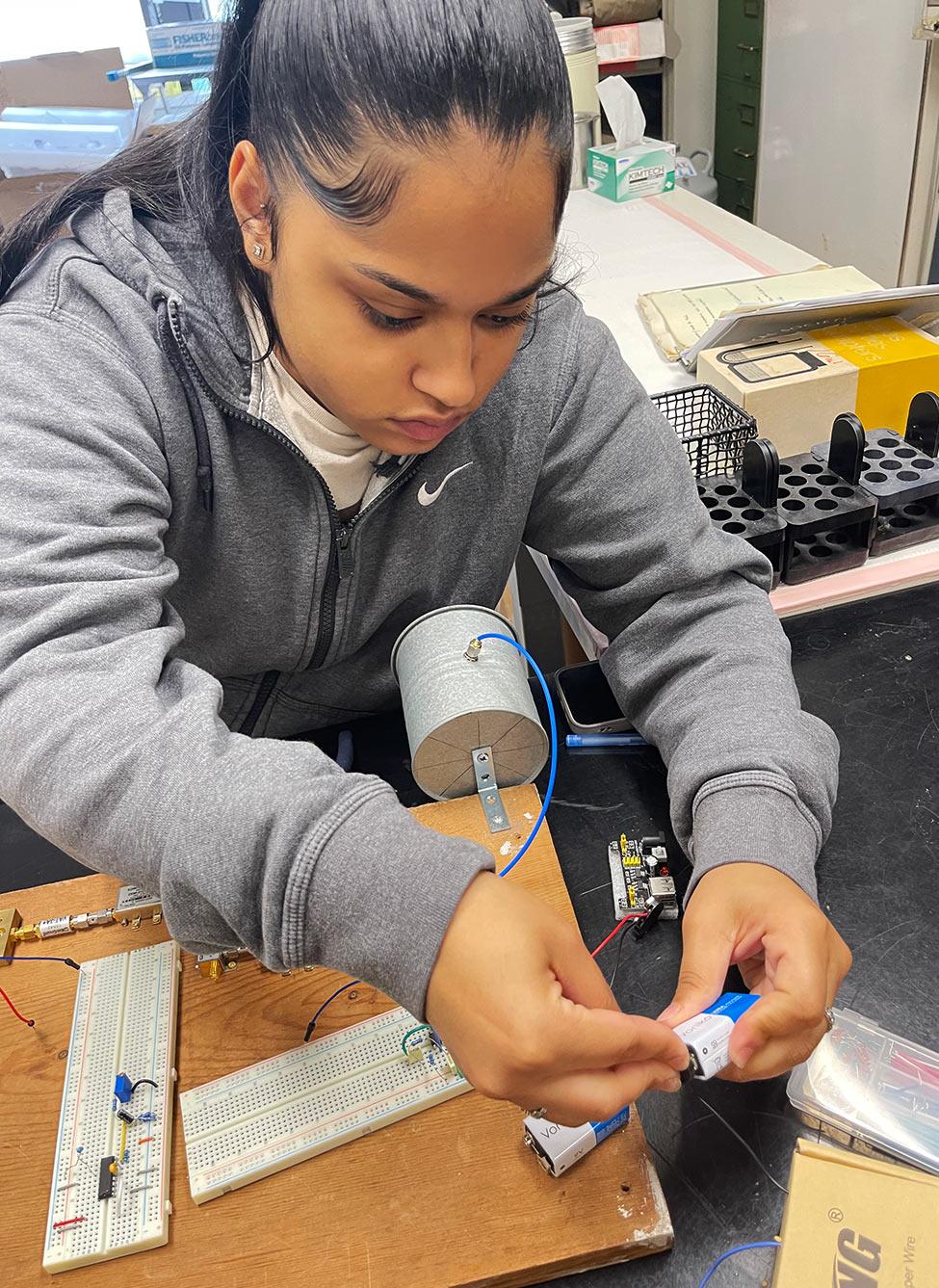 Baez and Kevin Dooley '25, Business Economics, the other Pace student working on the project, both knew the opportunity to work on the radar project with Miranda was one they could not pass up.
"I thought to myself, 'I don't know anyone that's built a radar before,'" said Dooley. "These are the things that make college so great. I knew I had to do it as a learning experience."
While using different parts than suggested in the MIT model proved challenging, Miranda and the students were determined to see their project through to completion. Miranda, drawing on her experience and pedigree in the field, suggested shifting to radar designs that hobbyists often use. As a result, the students were able to see their radar come to life. Miranda plans to write up and publish this new design in the spring.
As evidenced by her involvement of students in her research, Miranda is truly passionate about immersing students in meaningful learning experiences, in and out of the classroom. Her background allows her to provide students with a unique perspective of how math is used in the real world, to deliver insight on careers in mathematics, and to connect students to competitive opportunities in the field.
Above all, Miranda hopes to convey to her students that math isn't just calculus functions on a page. It's—quite literally—all around us. And she believes experiencing and understanding math in the real world is not only important but can, in fact, even be fun.
Dyson Digital Digest: Fall 2023
Students
This past summer, Clinical Assistant Professor of Art Derek Stroup, MFA, and Katie Romanyshyn '25, Film and Screen Studies, engaged in a faculty-student collaboration through the Amelia A. Gould Assistantship that expanded both of their creative boundaries and artistic possibilities in the most unexpected of ways.
Students
On Wednesday, October 11, Political Science and Peace and Justice Studies students Ellis Clay '25, Antje Hipkins '24, and Jasmine Cintron Soto '25 delivered statements to the United Nations General Assembly First Committee, a forum focused on global disarmament and international security.
Students
Through a new combined degree program, students can now earn a Bachelor of Science in biology from Pace in three years before completing a Master of Science in Ecology and Society at Costa Rica's University for Peace (UPeace) in under two years.