Students
Savvy Sales Leader Jumpstarts a Career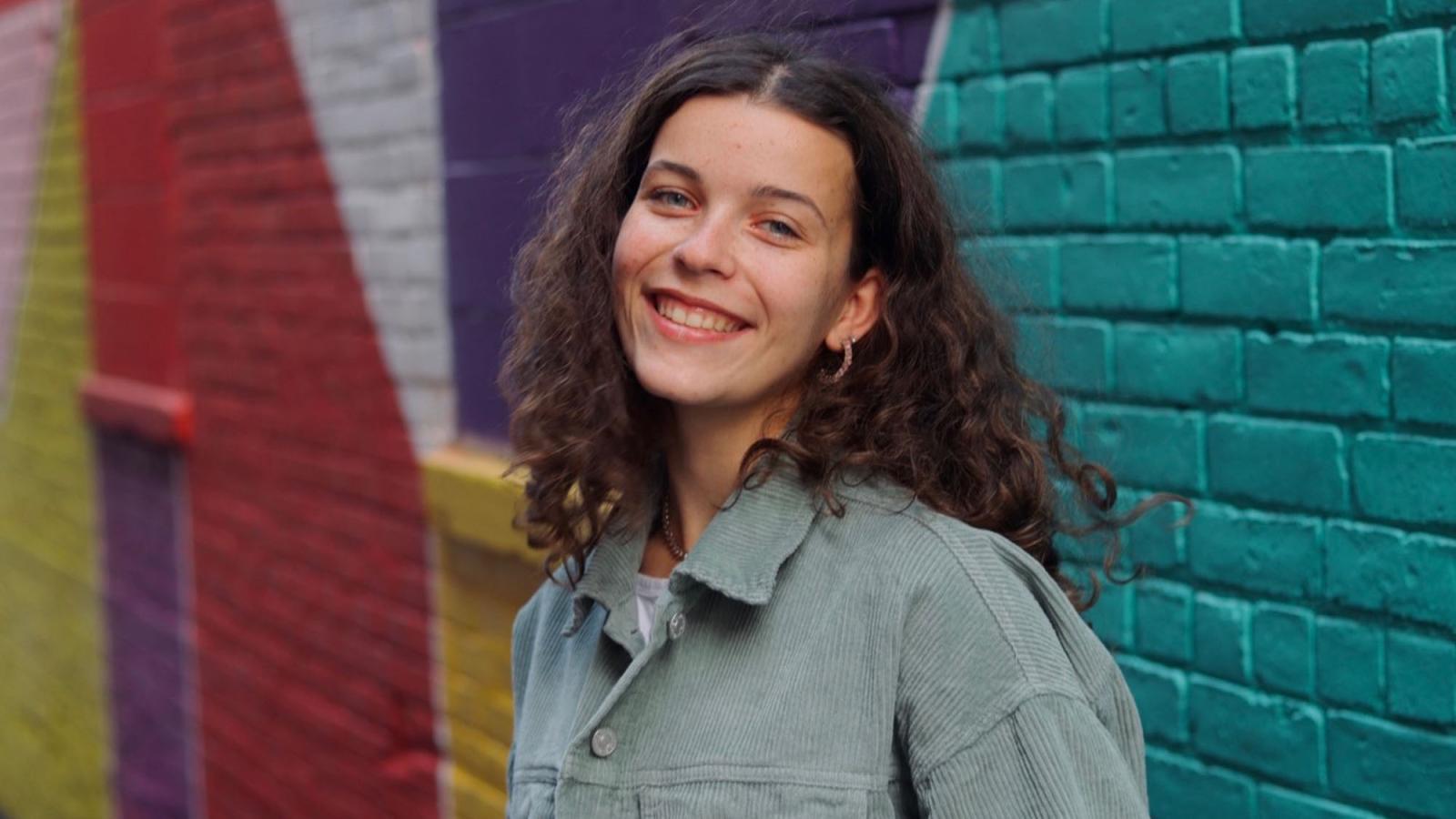 Leah Gaffney
Associate, Kantar
Class of 2022
BBA in Marketing - Advertising and Integrated Marketing Communications with minors in Arts and Entertainment Management and Digital Marketing
Pronouns: She/Her
From being president of the Brand Marketing Team to Sales Team captain to vice president of the American Marketing Association, Leah Gaffney is a leader in the Lubin School of Business. Thanks to her self-motivation, she's graduating after just three years, with a post-graduation job already lined up.
Why did you choose Pace University and the Lubin School of Business?
I chose Pace University because you get the best return on investment for your education in the perfect location. Upon visiting Pace, I was immensely excited for the numerous opportunities that students have within the university, especially at the Lubin School of Business. There are - and have been - so many opportunities for me to build my resume and professional network, as well as collaborate with my peers. The faculty at Pace have numerous connections with companies who readily turn to Pace students for internships and full-time positions. Lubin also has supportive staff and students; everyone is encouraged to work together for success.
How have clubs on campus helped enrich your student experience?
Lubin student organizations have been the highlight of my time at Pace. In my first year, I joined Pace's Chapter of the American Marketing Association (AMA). This organization is a part of the larger International AMA, where students come together each year to network and compete in a collegiate conference. With AMA, I was able to travel to New Orleans, Los Angeles, and Chicago, and win multiple awards. These experiences have brought me so many friends and professional connections, as well as real-world marketing experience. I have also been part of the Lubin Interscholastic Sales Team for the past year, where I have been able to travel throughout the East Coast and compete in national sales competitions. Through this experience, I was able to obtain new skills in sales, connect with sponsors and recruiters, and win monetary awards. These competitions were immensely fun and gave me hands-on experience in sales.
You have been very involved on campus. What have you learned from those experiences so far?
I have learned so much about communication and collaboration. As a professional entering the business world, so much of the work that I am going to do will be with others. Having that experience all throughout college has been incredibly beneficial because I have not only learned how to be a leader, but also how to work in tandem with others. Working on so many teams has given me the opportunity to explore my communication skills and learn the best way to work with others, even in a virtual setting. These are skills that I will carry with me throughout the entirety of my professional journey.
"Working on so many teams has given me the opportunity to explore my communication skills and learn the best way to work with others, even in a virtual setting. These are skills that I will carry with me throughout the entirety of my professional journey."
You recently led the Lubin Sales Team to victories at the Bloomsburg University Keystone Sales Challenge and at Robert Morris University. What motivates you to work hard?
I have numerous motivators for myself when it comes to working hard, but I am especially motivated by my need to grow. For as long as I can remember, I have always had a passion for and sought-out growth experiences. I believe that it is always best to surround yourself with people who challenge you, which is definitely something I have experienced at these sales competitions.
How has the Pforzheimer Honors College benefitted you?
The Pforzheimer Honors College has been a great help in terms of planning out my Pace Path. I entered Pace with a plethora of college credits I earned in high school, but was unsure how to go about using these credits. My honors advisor sat down with me and planned out my entire schedule based on the credits I already had, and all the classes I was interested in. Because of this planning, I am now able to graduate a year early. My advisor was a great support system who helped me maximize my Pace experience. I am also completing my senior thesis in the Honors College, giving me the opportunity to conduct field research and work with professionals within the Broadway and theatrical community.
What has been your favorite opportunity at Pace?
My favorite opportunity at Pace was working on the Brand Marketing Team. This is both a class and an organization outside of the classroom where I worked with 18 other students on a year-long marketing campaign for our product sponsor, Tinder. With this opportunity, I was nominated president and as the presenter for the campaign. This was the most hands-on experience I received because I worked in all aspects of marketing – campaign planning, creative strategy and execution, and media planning. After presenting the campaign to judges from the National Student Advertising Competition, our team placed 3rd overall and won a special award for Outstanding Sonic Branding.
Do you have any advice for other Lubin students?
I would recommend taking the initiative and exploring areas outside of your comfort zone because that is what college is all about. There are so many things that Lubin, Pace, and NYC offer, so really take advantage of every opportunity that is presented to you because if you don't, someone else will.
What does #LubinLife mean to you?
#LubinLife isn't just a hashtag, but a perspective on life professionally and personally. It is a growth-focused mindset used by both student and faculty professionals in the Lubin School of Business. We are all individuals who take the initiative and constantly work to optimize our future. Though New York City can be an overwhelming place, Lubin takes it on with full force.
Do you have any post-graduation plans that you would like to share?
I am excited to share that I will be staying in the Financial District working as a Brand Strategy Analyst at the research firm Kantar.
Connect with Leah: