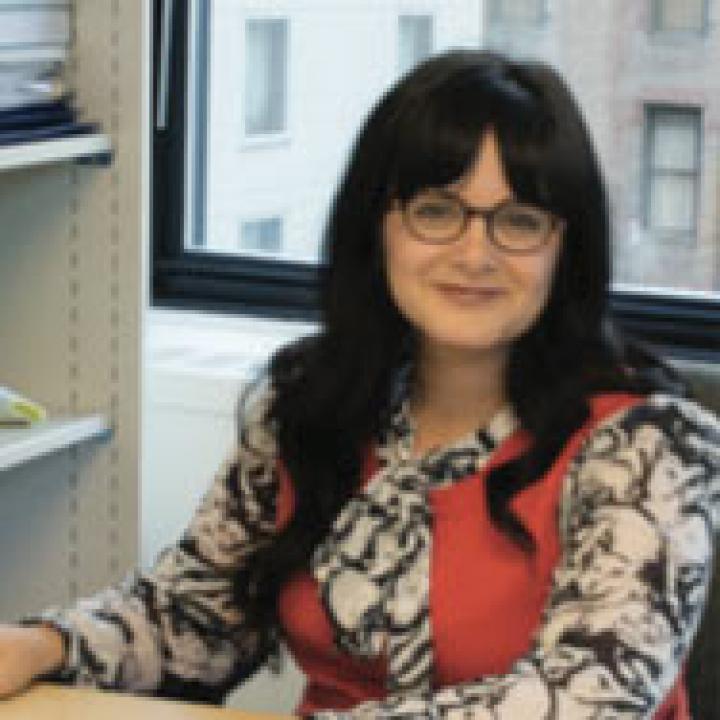 Raquel Plotka
Assistant Professor
School of Education
School of Education New York
Biography
Awards and Honors
Foundation for Child Development, 2012, Riecken Fellowship
Distinguished Pass, 2010, Doctoral Candidacy
National Center for Educational Statistics (NCES), 2009, ECLS-B Fellowship
Fordham University, 2007, Presidential Scholarship
Teachers College, Columbia University, 2006, Human Development Departmental Scholarship
Hispanic Scholarship Fund, 2006, Pfizer Fellow
Research and Creative Works
Research Interest
Social and emotional processes in early childhood. The role of culture, policy, and media in developmental and family processes. Early childhood education. Mother-child interactions. Parent-child interactions in Latino families.

Courses Taught
Past Courses
ED 650: Rsrch/Thry in Dvlpng Literacy
ED 701: Issues & Trends in Early Child
ED 702: Understanding Young Children
ED 703: Family Professional Partner
ED 704: Blended Curricular Approaches
ED 710: Development Promotion
ED 713: Early Childhood Internship
TCH 204: Chld Dvlpmnt in Cntxt of Fmly
TCH 211: Profl Sem II: Keep Child Safe
TCH 313: Fldwrk II in Erly Childhd Sett

Publications and Presentations
Publications
Abuela knows best: Learning from Latino grandmothers when supporting young children's narrative skills
Plotka, R. & Wang, X. Vol 16 (Issue 3) , pages 1-21.

Lending a Helping Hand in Idiom Comprehension of Bilingual Children
Wang, X. & Plotka, R. (2018). https://www.tandfonline.com/doi/full/10.1080/09575146.2016.1258693


Presentations
Collectivist approaches for supporting young children's narrative skills
Plotka, R. & Wang, X. (2019, April 5). 2019 Annual Meeting of the American Research Association. Toronto, Canada.

Supporting Latino children's narrative skills through the use of culturally-responsive strategies: What can early childhood educators learn from Latino parents?
Plotka, R. & Wang, X. (2018, July 25). 13th International Conference on interdisciplinary Social Sciences. Granada, Spain.

Same Child Different Languages: Comparing Children's Character Representation and Social Orientation in Spanish and English Narratives.
Plotka, R. & Wang, X. (2017, July). European Congress of Psychology. Amsterdam.

Using English Language Learners' Gestures as Clues to Help Them Develop English Vocabulary
Plotka, R., Wang, X. & Eberhardt, P. (2017, July). The 20th European Conference on Literacy. Madrid.

Comparing Children's Narrative Complexity with Grandmothers and Parents in U.S. Latino Families
Plotka, R. & Wang, X. (2017, April). Society for Research in Child Development. Biennial Meeting. Austin.

Engaging Latino Families in Early Childhood Education Programs: Barriers, Misconceptions, and Recommendation
Plotka, R. & Guirguis, R. (2016, December). Zero-to-Three 30th Annual Conference.. New Orleans.