Welcome back!
On October 15, PhD Department faculty and staff welcomed the program's student cohorts to a "Welcome Back" luncheon on the Pleasantville Campus. A chance to mingle with fellow students, discuss the program, and share personal stories with each other, the event was also the perfect opportunity to welcome the newest students who make up the program's fifth cohort.
PhD Program Celebrates Its First Graduating Class
On Saturday, May 1, 2021, the College celebrated the very first graduates of the Doctor of Philosophy in Nursing program. Brava, Doctors Michele Flynch, Delores McGregor, and Chava Pollak!
Image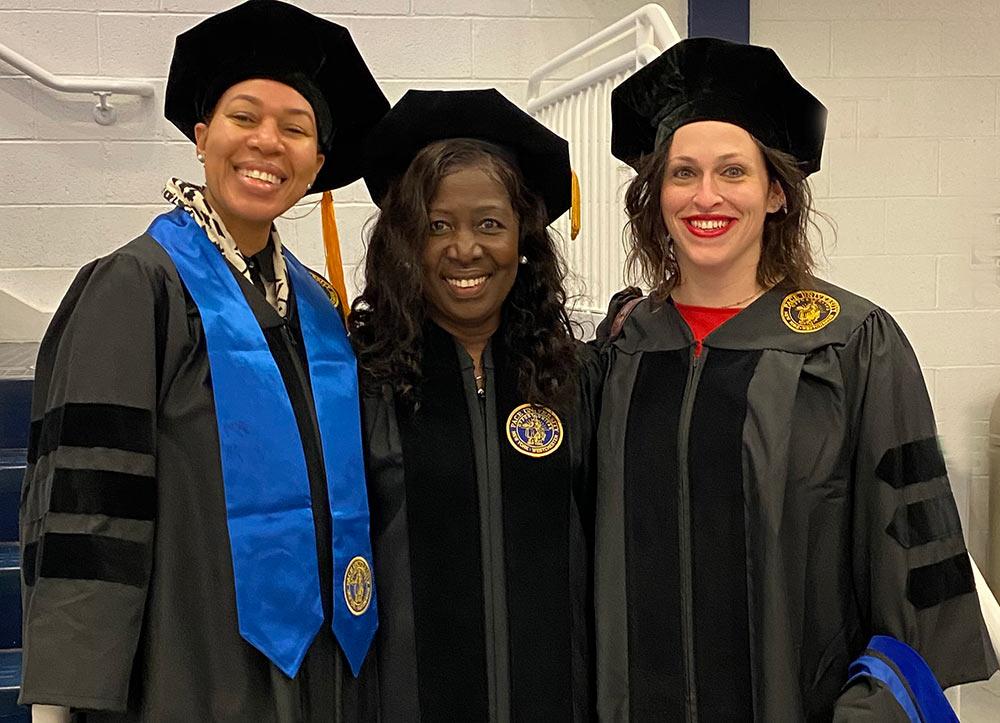 Wright Cottage Official Dedication as the Harriet S. Feldman Center for Doctoral Education in Nursing
On Friday September 10, 2021, Pace celebrated the leadership and legacy of Dean Emerita Harriet R. Feldman, PhD, RN, FAAN with a ribbon cutting and formal dedication of Wright Cottage on the Pleasantville Campus as the Harriet R. Feldman Center for Doctoral Education in Nursing. The Center, generously allocated and renovated by the University for the College of Health Professions, houses administration, faculty, and staff of both programs, and provides a welcome space for students to conduct research, connect with their professors, and continue the leadership of the College of Health professions that is the legacy of Dean Feldman.
PhD Student Receives Sigma Theta Tau Grant
Student Kisha Thompson was awarded a $5,000 Sigma Theta Tau grant for her proposal "Reflection and Resilience Influences that Support Survival in Young Black Men."
Student Poster Presentation Slated For Pediatric Endocrinology Nursing Meeting
PhD student Wen Hsing Yang has had an abstract accepted for a poster presentation on "An integrative review of an ecological approach to childhood obesity" at Pediatric Endocrinology Nursing Meeting 2021, held in March, 2021.
Congratulations To Jacqueline Cassagnol, A Jefferson Award Winner For Outstanding Public Service
Jacqueline Cassagnol, MSN, RN, PMC, a Pace College of Health Professions student has been recognized with a 2020 Jefferson Award, a prestigious national honor that celebrates ordinary citizens who are doing extraordinary acts of public service. Cassagnol, a PhD in Nursing candidate at CHP, is the first student from Pace to earn the national honor, and the third member of the Pace community. She joins an impressive list of people who have earned an award that is often considered the "Nobel Prize for Public Service."
PhD Program Student Receives Enrs Scholarship
Congratulations to Cindy Paradiso, clinical adjunct nursing instructor for being chosen as a 2020 Eastern Nursing Research Society (ENRS) Student Travel Scholarship Recipient. Thanks to generous donations from ENRS members, these scholarships give opportunities to students to attend ENRS Virtual Annual Scientific Sessions or to extend their membership for a year. Brava, Cindy!
Dr. Sharon Stahl Wexler Receives Gapna Grant
Congratulations to Dr. Sharon Stahl Wexler, Chair, Department of PhD in Nursing, who received the Foundation of the Gerontological Advanced Practice Nurses Association (GAPNA) Virginia Lee Cora Research Grant at the GAPNA annual meeting on October 2, 2021 in San Diego California. The Grant was established in memoriam to one of the founding members of GAPNA and is awarded to an Advanced Practice Nurse Researcher for a research study with a focus on APRNs, older adults and their families. The grant was given to fund Dr. Wexler and professor Dr. Lin Drury's study "Examining the Feasibility of a Novel Animatronic Pet to Increase Walker Use in A Sample of Community Dwelling Older Adults." Dr. Wexler is the Chair Elect of the Research Committee of GAPNA.
Phd Students Present At Digital Innovators Inaugural Program
Image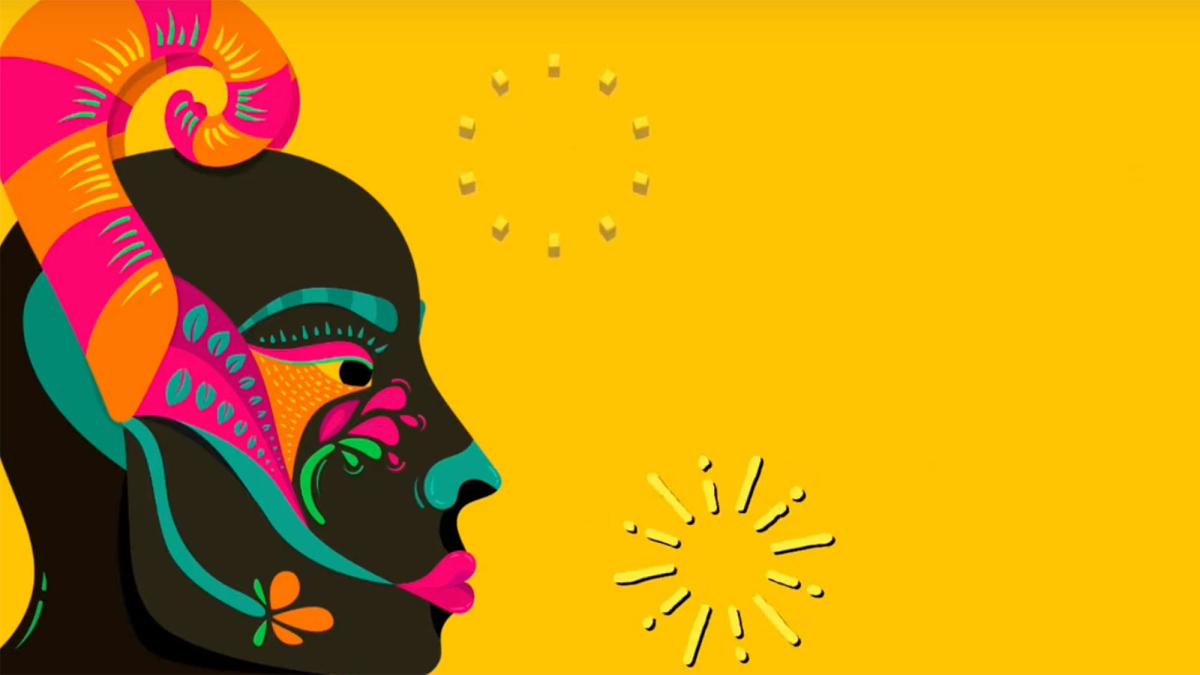 In August 2021, PhD students Kisha Thompson and Shiyon Mathew represented Pace University College of Health Professions at the Digital Innovators inaugural program. This was a collaboration between Apple and the Graduate Student Nursing Society (GNSA) designed to demonstrate how nursing education can be enhanced using technology.
PhD Nursing Students And Professors Advocate For Clinical Preceptor Tax Credit Act
PhD Nursing students, Roxanna Raffa, Cynthia Paradiso, and Carol Ann Wanyo, along with Dr. Andrea Sonenberg and Government & Community Relations Director Rachana Shah, spent time in Albany in November advocating for the Clinical Preceptor Tax Credit Act, an initiative that CHP and GCR have been working on for several years. Pictured below are (l-r) Rachana Shah, Roxanna Yukiko Raff, Professor Andrea Sonenberg, Carol Ann Wanyo, and Cynthia Kay Paradiso.
Image