Current Faculty Fellows
Historically led by staff, the Faculty Center is now headed by Faculty Fellows who represent a mix of faculty expertise and career paths. Faculty members have faced unprecedented challenges, demands and responsibilities which call for new support systems going forward. It is therefore time for the Faculty Center to respond through transformative and innovative curricular of opportunities aligned with established paths of career development. The Faculty Fellows work within their schools and colleges as well as collaboratively to support Faculty Success and Opportunities for Professional Development.
Senior Faculty Fellow
Dr. Jennifer Pankowski
Image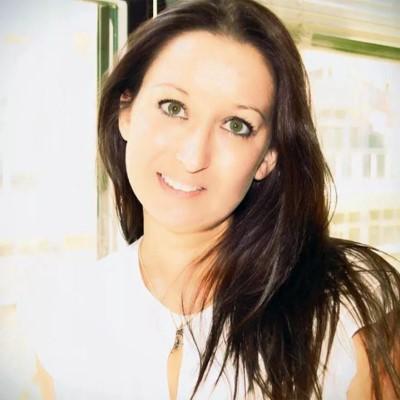 Dr. Jennifer Pankowski is a Clinical Assistant Professor and Program Coordinator for Alternative Certification Programs and Special Education in the School of Education. Her background is as a childhood and childhood special education teacher and has an Educational Doctoral Degree from Long Island University. Dr. Pankowski has recently been able to develop and received approval for an MST IN visual arts along with Dr. Peter McDermott.
"As a mom of 2 little girls I hope they will develop a love of learning and explore fields that are currently underrepresented by women."
Dr. Pankowski's school based work with the Faculty Fellows focuses on the use of mixed reality and was recently able to secure funding to create the Pace University Avatar Lab which is physically located in NYC, but available to all schools at Pace University for both campuses. The avatar lab allows for the use of mixed reality simulations in a controlled classroom or research environment in order to expose students and faculty to the experiential teaching and learning of otherwise difficult to replicate scenarios.
Faculty Fellows
Professor Inbal Abergil
Image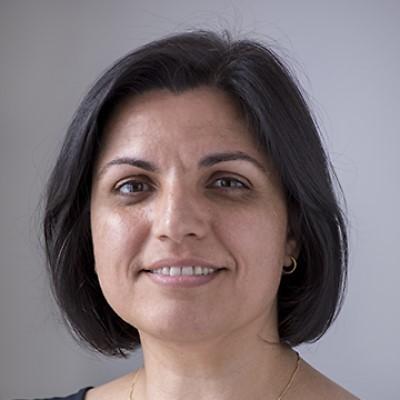 Professor Inbal Abergil is an Associate Professor of Art in Dyson College of Arts and Science. She is the author of N.O.K-Next of Kin. Her research focuses on the aftermath of war and the human cost of conflict, using photographs with testimony to examine loss, grief, and healing. Most recently, she was nominated for the Smithsonian Artist Fellowship (2020), the recipient of the Pollock-Krasner Grant (2018), a finalist for the Jerome Hill Artist Fellowship (2019) and the 2018 Documentary Essay Prize in Photography, at Duke University. Her work has been exhibited internationally in museum and gallery exhibitions in the US, South Korea, Ireland, Amsterdam and Israel.
In her role as a Faculty Fellow, Professor Abergil aims to engage faculty from each College/School of the University in interdisciplinary conversation and share art resources in research and pedagogy. Art can engage us intellectually and emotionally and at the same time motivate and promote ideas that lead students to critical thinkers and shape public opinion.
Dr. Sophie Revillard Kaufman
Image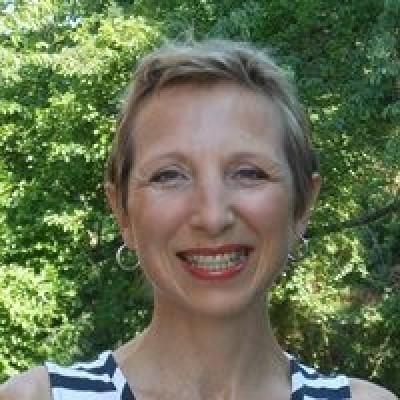 Dr. Sophie Revillard Kaufman is Assistant Dean for Grants and Strategic Initiatives in the College of Health Professions, and Adjunct Associate Professor. Since joining Pace in 2002, Dr. Kaufman has facilitated the acquisition of millions of dollars of external grant funding, guiding faculty in seeking research and programmatic grants, and fostering international partnerships for CHP faculty and students. She has taught International Management and European Management in the Lubin School of Business and teaches Mindfulness and Cultural Intelligence and Mindfulness-Based Stress Reduction in CHP. Dr. Kaufman is a Certified Mindfulness-Based Stress Reduction (MBSR) Teacher.
In her role as Faculty Fellow, Dr. Kaufman seeks to foster interdisciplinary initiatives, promote DEI, and expand opportunities for CHP faculty to develop their scholarship.
Professor Emily Gold Waldman
Image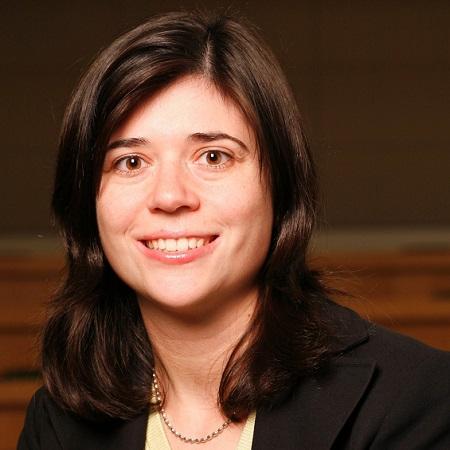 Professor Emily Gold Waldman serves as the Associate Dean for Faculty Development and Operations in Elisabeth Haub School of Law. She joined the Pace faculty in 2006, after clerking for the Honorable Robert A. Katzmann, Chief Judge of the United States Court of Appeals for the Second Circuit. Professor Waldman teaches Constitutional Law, Law & Education, Employment Law Survey, and Civil Procedure. She has also served for many years as the Faculty Director of the law school's Federal Judicial Honors Program, which places students in externships with federal judges.
Dr. Jessica A. Magaldi
Image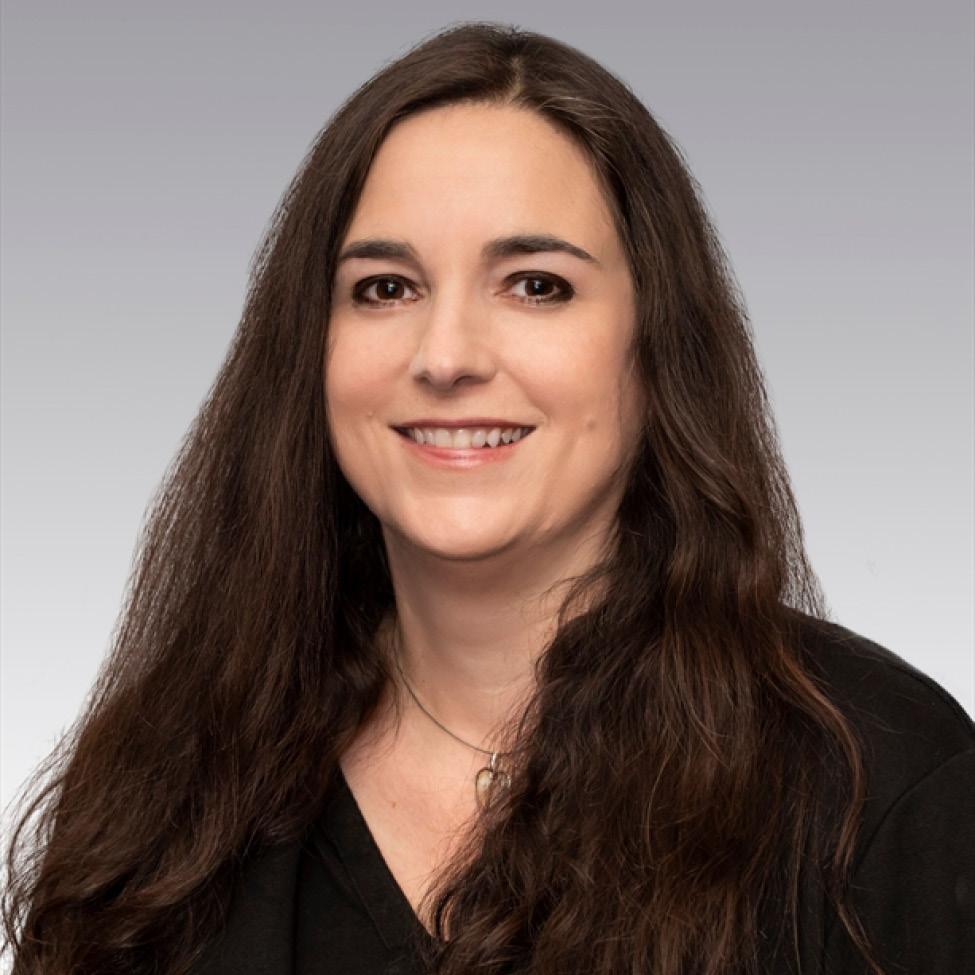 Dr. Jessica A. Magaldi is the Ivan Fox Scholar and Professor of Business Law in the Department of Legal Studies and Taxation at Lubin. She has been recognized with numerous awards for her research, teaching, and service, including the national Jefferson Award for Public Service. Dr. Magaldi is most proud of being honored by Pace alumni with the Homer and Charles Pace Faculty Award in recognition that she is a positive role model, inspires her students, and goes above and beyond to ensure that they are able to achieve the most out of their Pace education.
In her role as a Faculty Fellow, Dr. Magaldi concentrates on the intersection of pedagogy and technology, offering programs to assist faculty in better engaging students through the use of technology. Dr. Magaldi is a mentor in the Academic Portfolio Workshop and is happiest when supporting and uplifting faculty as they learn how to come into their own and discuss the impressive work they are doing for their students, university, and discipline.
Dr. Darren Hayes
Dr. Darren Hayes, is the Founder and Director of the Pace University Digital Forensics Research Lab. Hayes has been listed as one of the Top 10 Computer Forensics Professors, by Forensics Colleges. He continually conducts research, with his students, in support of law enforcement agencies both domestically and internationally. Hayes was selected as the recipient of the 2020 Homeland Security Investigations New York Private Sector Partnership Award. He has consulted on numerous cases involving digital evidence in both civil and criminal investigations. He has also been declared as an expert witness in U.S. federal court.
Hayes has served as a visiting professor at Sapienza University, Rome, Italy, University College Dublin, and New York University. He has served as Extern Examiner for the Master of Science Degree program in Forensic Computing & Cybercrime Investigation at University College Dublin. He is also a professional consultant in computer forensics and cyberlaw for the Department of Education, New York. In late 2020, he published "A Practical Guide to Digital Forensics Investigations" and his fifth book, "CISSP Certification Guide".
Dr. Eric Chang
Image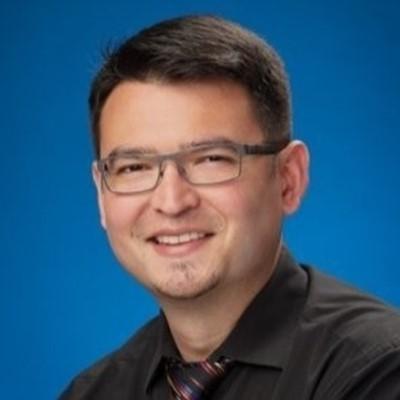 Dr. Eric Chang is an Assistant Professor of Biochemistry in the Department of Chemistry and Physical Sciences on the New York City Campus of Pace University. He was formerly a scholar in the National Institutes of Health (NIH) Institutional Research and Academic Career Development Awards (IRACDA) (K12) program at Albert Einstein College of Medicine, where he received formal pedagogical training in STEM while performing biomedical research. As a faculty member at Pace, he served as a Howard Hughes Medical Institute (HHMI) Scientific Teaching Mentor, training other STEM faculty in pedagogical practices to engage students in the classroom. Eric is an active member of the American Society of Biochemistry and Molecular Biology (ASBMB) and was responsible for the Biochemistry B.S. major at Pace receiving ASBMB accreditation, an honor held by only a hundred other institutions nationwide.
As a Faculty Fellow, Dr. Chang aims to improve the culture and rigor of peer classroom observations at Pace by training faculty on assessment tools such as the Generalized Observation and Reflection Protocol (GORP). He also plans to recruit postdoctoral scholars from groups underrepresented among higher education faculty to participate in a shadowing program at Pace to facilitate the development of their pedagogical skills, teaching identity, and ability to obtain and thrive in a tenure-track position.
Dr. Marcus Braga-Alves

Image

Dr. Marcus Braga-Alves is an Associate Professor of Finance at Lubin School of Business. Since earning his Ph.D. from the University of Pittsburgh, Dr. Braga-Alves has taught undergraduate and graduate courses in Corporate Finance and Investments. His pedagogical interests center on using technology to optimize students' experience and learning outcomes in online, on-campus, and hybrid classes. He is also interested in using simulations that bring real-world challenges to the classroom, capturing students' attention and inspiring them to learn.

In his role as a Faculty Fellow, Dr. Braga-Alves promotes the use of technological resources and pedagogical practices via Pace's learning management system to create a cooperative learning environment with an effective interaction between educators and learners.

Dr. Kelley Kreitz

Image

Dr. Kelley Kreitz specializes in print and digital cultures of the Americas as an Assistant Professor of English. Her research combines media studies, hemispheric studies, and U.S. and Latin American literary studies. She is currently completing a book called Mediating Change: A Hemispheric History of the Present in Nineteenth-Century Print Culture. Prior to joining Pace, Kelley was a postdoctoral visiting scholar in Comparative Media Studies at MIT and a visiting researcher at the Center for Martí Studies in Havana, Cuba. She has also worked as a reporter for several nonprofits dedicated to broadcast and digital media production and as the director of the Idea Lab at Root Cause, a nonprofit committed to advancing social innovation.

Dr. Christelle Scharff

Image

Dr. Christelle Scharff is a Professor of Computer Science and Associate Dean in the Seidenberg School of Computer Science and Information Systems. She has a Ph.D. in Symbolic Artificial Intelligence (Theorem Proving and Automated Deduction) from INRIA, the French National Institute for Research in Digital Science and Technology. Her current research focuses on global software engineering, mobile for social change and deep learning.

In her role as a Faculty Fellow, Dr. Scharff is interested in promoting interdisciplinary initiatives, engaging in conversations about diversity, equity and inclusion in computing, and discussing practices and tools for scaling computing education.

Dr. Marcy Kelly

Image

Dr. Marcy Kelly is a Professor and Chair in the Department of Biology in Dyson College of Arts and Sciences. Her efforts as a change agent in undergraduate biology education were recognized in 2015 by the NSF, National Institutes of Health-National Institute of Allergy and Infectious Disease (NIH-NIAID), and the Howard Hughes Medical Institute (HHMI) when she was invited to become a Partnership in Undergraduate Life Sciences Education (PULSE) Fellow. Through her work with PULSE, she engages with biology faculty throughout the US to adopt best practices in undergraduate education to ensure all students succeed.

In her role as a Faculty Fellow, Dr. Kelly engaged the Pace STEM faculty in conversations about diversity, equity and inclusion in the STEM classroom to enhance the success and retention of all STEM students.