Students
Building Independence and Leadership Abroad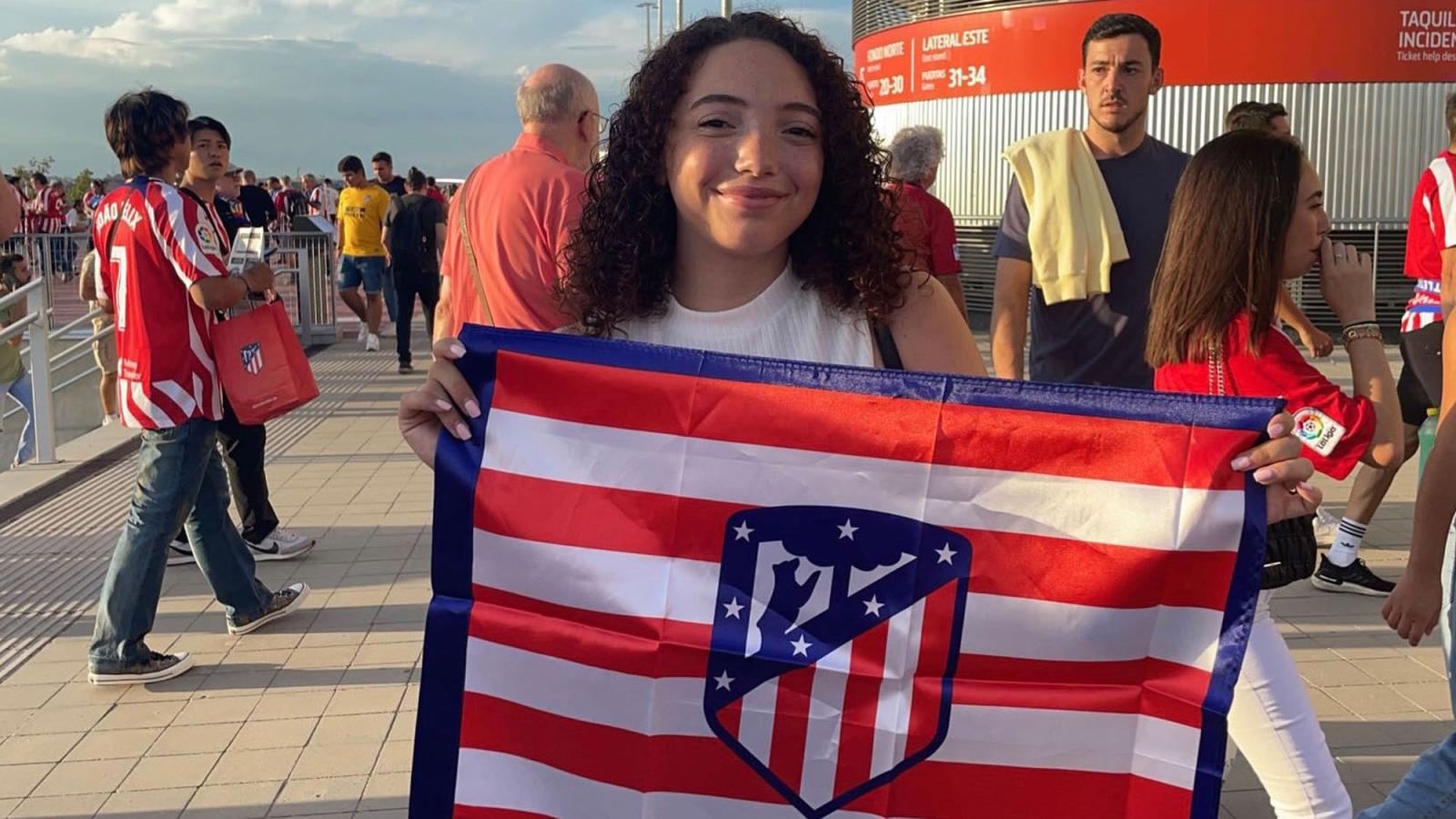 Kelsey Tulley
Class of 2025
Currently Studying: BBA in Human Resources Management with a minor in Spanish
Member Of: Study Abroad Club, Black Student Union
Pronouns: She/Her
Image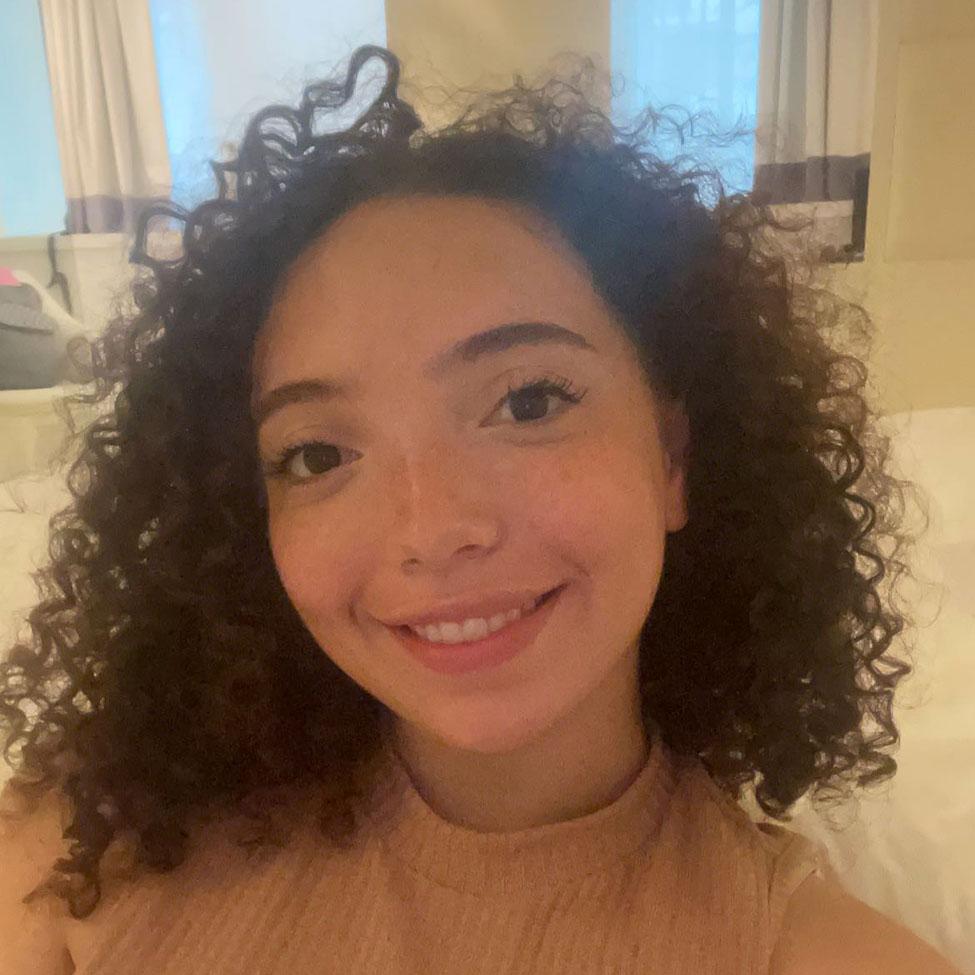 After jumping into an exciting exchange program in Spain during the Fall 2022 semester, Kelsey Tulley now encourages other Lubin School of Business students to do the same—not only to see the world, but to generate a new mindset. She credits a study abroad scholarship designed exclusively for Lubin students abroad and the knowledge she gained in her business courses for a successful semester in Europe.
Why did you choose Pace University and the Lubin School of Business?
I chose Pace University, and more specifically, the Lubin School of Business because of how renowned the school is, and the amazing opportunities afforded to its students. I found Pace during my junior year of high school when I was looking for a place to take summer courses. I took Introduction to Sociology (SOC 102), and I fell in love with the school. As soon as college applications opened, I knew Pace would be my first choice.
How has the Pforzheimer Honors College benefitted you?
The Pforzheimer Honors College has benefitted me by providing incredible counseling, hands-on guidance, and a strong community. My advisor is always available to help me work through any academic problems I have, whether that be in person, online, or through email. Additionally, by being in the honors college, I benefit from making relationships with fellow students and professors. It is great to have the opportunity to converse with professors who have worked, and continue to work, in the human resources field.
During the Fall 2022 semester, you were a part of an exchange program to Madrid, Spain. What motivated you to participate in the exchange?
I travelled to Madrid, Spain in the Fall of 2022 as a business student at Comillas Pontifical University. One of the reasons that I chose Pace University was because of the vast study abroad programs. In high school, learning Spanish had become one of my goals, as I wanted to use these skills in a professional setting, as well as bridge the language barrier gap with people in my hometown. I was also motivated by my former Spanish teachers who had studied abroad and encouraged me to take the leap.
How did your Lubin business courses help you succeed in your business classes abroad?
Many Lubin business courses helped me succeed while in Spain, such as Managerial & Organizational Concepts (MGT 150) and Business Law (LAW 150). In MGT 150, I learned about sociological, psychological, and organizational theories that were more than essential for a course I took in Spain called Leadership & Change. In this course, I analyzed the views of leadership and determined what the most effective styles would be for myself. This was an amazing course because it allowed me to evaluate the management styles that I have experienced both academically and in my former places of work. It also allowed me to learn more about and develop into the kind of leader I am diligently working to become. Another course that I took in Spain was Negotiation Techniques, where I practiced negotiations that related to international and professional conflicts. The professor who taught this class is one of the top negotiators in Spain—he worked for Iberia Airlines and is the founder of a renowned consulting firm. I used the principles I learned from LAW 150 to properly formulate my arguments and research precedents prior to negotiating. My Lubin School of Business education gave me the upper hand to succeed in my classes abroad.
Now that you have completed a semester abroad, how will the skills and knowledge you picked up in Madrid help your career post-graduation?
The skills and knowledge that I picked up while in Madrid will stay with me for the rest of my life. When you study abroad, not only do you gain independence and courage, but you also lose the fear of risks and the fear of failure. I believe that it is a given to become more independent abroad, since you are travelling thousands of miles away from home all by yourself. You also become more courageous by stepping into the unknown—a new country or continent that you have never been to before—and making it your home for a semester or longer. With that being said, I feel as though my fear or anxiety towards making mistakes or being wrong has significantly decreased. I have this new perspective where seeing, going, or being somewhere or becoming someone new is something that I welcome with open arms. I am much more open to learning new ideas and understanding concepts and people in ways that I had never been able to before. I want to keep this fresh mindset with me for as long as I can.
The skills and knowledge that I picked up while in Madrid will stay with me for the rest of my life. When you study abroad, not only do you gain independence and courage, but you also lose the fear of risks and the fear of failure ... I am much more open to learning new ideas and understanding concepts and people in ways that I had never been able to before.
You were also a recipient of the Figueroa Semester Abroad scholarship. How did this positively impact your time abroad?
I am so thankful to have received the Figueroa Semester Study Abroad Scholarship from the Center of Global Business Programs and the Figueroa family. The financial support that this scholarship afforded me was beyond helpful, and it also reminded me that the Lubin School of Business and Pace University support me, even if I am all the way in Europe. The generosity of the Figueroa family is overwhelming, and I would love to express my gratitude.
What has been your favorite opportunity at Pace?
Other than the incredible opportunity of studying abroad, my favorite opportunity has been helping the New York City community through service work. During my freshman year, I volunteered at a Bronx community garden where I met so many caring and dedicated people. It was so rewarding to volunteer in a garden, but much more humbling to take the subway back to campus covered in dirt and sweat!
Do you have any advice for other Lubin students?
My advice for other Lubin students would be to erase whatever box you have put yourself in. I often find that my friends and I feel as though we need to stay on one specific track to accomplish our goals, whether that be graduating, finding a job we like, or so be it. Once we let go of that narrow vision, we open ourselves up to a world of new beginnings, opportunities, and experiences. I am currently working for a realty team, and I never had any interest in real estate. Now, I love learning about the housing market and how sales relationships form. Free yourself from your reservations and open yourself to what the world has to offer.
What does #LubinLife mean to you?
When I see #LubinLife, I think of community and excellence. When I go to class and hear what my fellow business students are doing with their Pace Path, I feel inspired. I love that I can make friendships solely on the basis that we are both students at the Lubin School of Business. With the excellent guidance and influence from the Lubin staff and professors, I can see that the students here are making opportunities for themselves and for their fellow classmates. I am very proud to be a part of this great community.
Connect with Kelsey: