Students
Creating Clubs and Building Businesses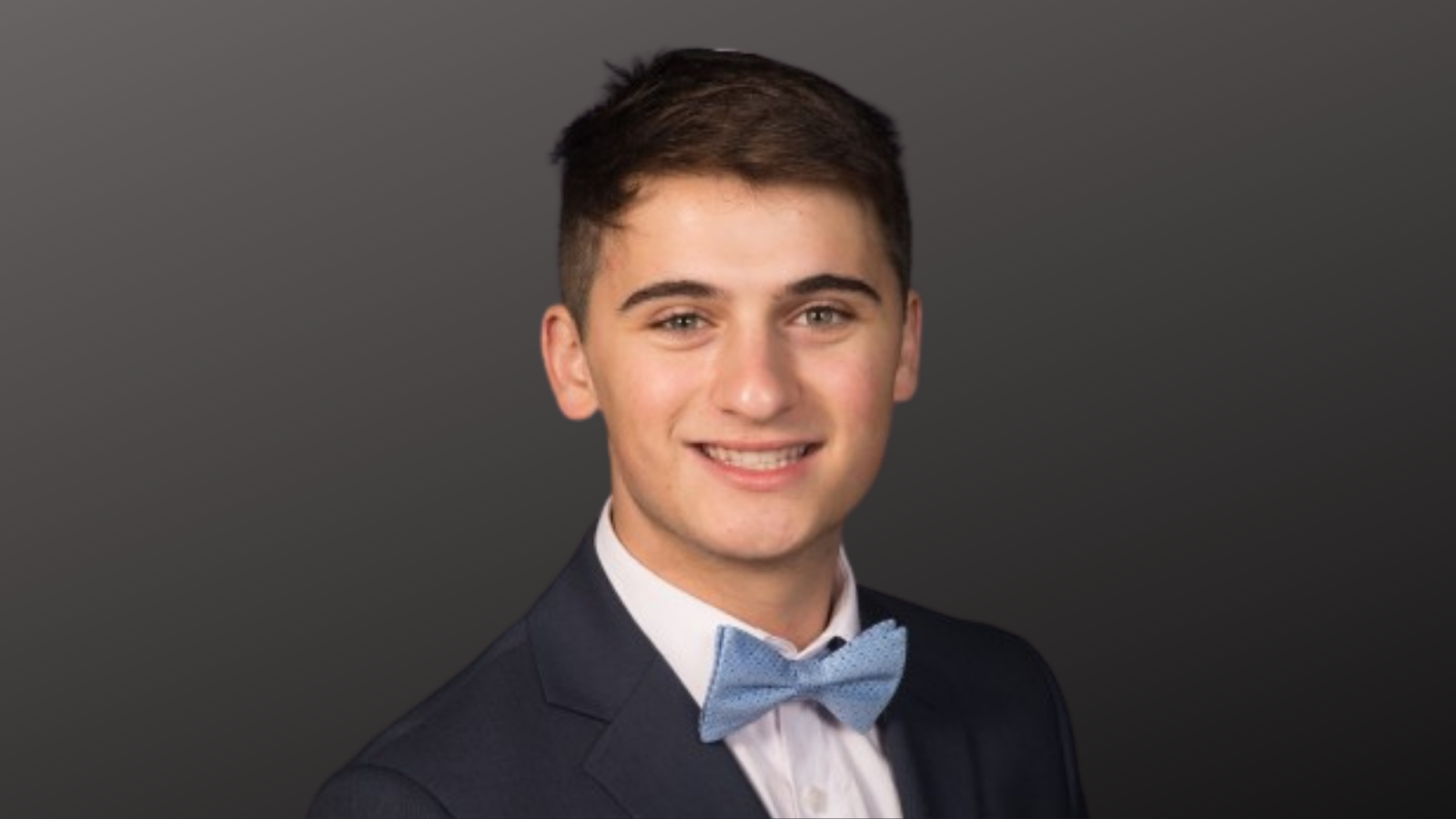 Max Schillinger
Class of 2025
Currently Studying: BBA in Business Management
Member Of: Soul Fighter: The club for fitness and self-defense through boxing (Vice President)
Pronouns: He/Him
Before enrolling at Pace University in the fall of 2021, Max Schillinger was already building a business. But thanks to the resources within the Lubin School of Business, he was ready to build his second business and start a new on-campus organization before even wrapping up his freshman year.
Why did you choose Pace University and the Lubin School of Business?
I chose Pace University because of the number of opportunities there are in New York to help grow the business I started years ago. I feel like Pace provides huge opportunities that not many schools offer, which translates into having everything within close proximity, having all resources in one place to aid all students' goals, and building a formidable structure to help students succeed. Striking a balance between business, performing arts, and other areas of study can help me grow HDM Enterprises, a conglomerate that focuses on helping individuals within the entertainment world succeed.
How have clubs on campus helped enrich your student experience?
By starting Soul Fighter with my three friends, Shahab Gharib, Henry Richard, and Matthew Illovsky, we were able to create a community within Pace that focuses on giving students a full body workout, along with teaching them self-defense skills. Before even becoming an official club and with minimal promotion, we had over 90 students sign up for the club and have around 40 active members! Some students who signed up can't attend because of their class schedules, so we hope to offer more classes next year! Being able to start a club in my first year has given me the opportunity to work on a team, attend laborious training sessions, and complete the necessary paperwork to make the club official at Pace. Going through the new student organization process allowed me to work hard to achieve something I wanted and has strengthened my team-building skills. Even greater, this experience has allowed me to prove that my team and I have something to give that benefits the Pace student body, which hopefully inspires others to work hard.
You spent the past five years developing a new social media app. What motivates you to work hard?
Kholab Effect started off as a passion project in 2018. Having a strong passion for creating content, I felt like there needed to be an easier way for content creators and social media influencers to be able to collaborate on videos, share talents, and help each other achieve goals. Soon after, the idea struck - What if there was one platform that allowed users to collaborate on videos, find others that share a similar vision, and help one another get their content out to the world? Fast forward one year and the app "Kholab Effect" was born. When the app first launched, there was amazing feedback, and it continued to grow from there. In its prime, the company was comprised of a development team, which was responsible for perfecting and upgrading code along with an entire management team. We also have a digital marketing director, a vice president, two talent managers responsible for social media influencers on the app, and a creative director who develops new ways to keep the app running and relevant. What fueled me the most while building Kholab Effect was the clear vision I had to share with the world. What made me work so hard was the community within the app that created an environment for people to collaborate with others.
"Pace is a place with numerous resources and a vast network to assist students in reaching their goals. Whether it be getting involved in a club, reaching out for help in a class, or starting an entirely new business, use all the resources you have while you have them."
You are also the business development manager for HDM Edits, specializing in post-production for content creators. How is the Lubin School of Business preparing you and shaping your experience in this role?
After moving to New York, I knew I was ready to step away from Kholab Effect and begin working on my new project, HDM Edits, a post-production agency that specializes in creating videos for content creators and New York-based companies. While it may seem like a video service to others, its true mission is to help freelance video editors find clients so they can focus on the creative aspect of the job. In the entertainment market, I've discovered that video editors have such great talent but they lack the business skills and relationships to find clients. Through HDM Edits, I hope to bridge the gap between the creative and business worlds for video editors. I bring in clients and long-term contracts for editors so they are able to focus on the creative aspect of the work. The Lubin School of Business has helped me by connecting me with professors that I can share my business plan with and receive necessary feedback. Additionally, classes such as Contemporary Business Practice and Business Management have shown me several business execution plans that I can integrate into my business model.
What has been your favorite opportunity at Pace?
Pace has given me the opportunity to accomplish a number of things while only being a freshman. Between running businesses and a club while being a student, I don't think I would have been able to maintain the schedule I did these last two semesters at any other school.
Do you have any advice for other Lubin students?
I would recommend taking the initiative and exploring areas outside of your comfort zone because that is what college is all about. There are so many things that Lubin, Pace, and NYC offer, so really take advantage of every opportunity that is presented to you because if you don't, someone else will.
What does #LubinLife mean to you?
What #LubinLife means to me is growing together: unity. There is no need to get intimidated by upperclassmen, professors, or faculty. Everyone is here to help one another thrive. One of my main skills I use in life (boxing, education, business, and social) is collaboration. Being able to work on a team or incorporate teamwork into any project while addressing any obstacle can be a huge contributor to success. #LubinLife is more of an environment that allows students to grow, thrive, and succeed.
Connect With Max: