Management, Business Management, BBA
Location
New York City

Westchester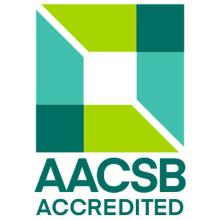 Dual accreditation by the Association to Advance Collegiate Schools of Business (AACSB) International, an elite distinction shared by fewer than 2% of business schools in the world
Study Business in New York
Your BBA in Business Management will jump-start your career, giving you critical skills for any industry. The experience and skills you gain in relation to team building, decision-making, and risk-taking will make you stand out at your internship or first job as your career develops and evolves.
Become a Business Leader
Study in the heart of New York City
Hit the ground running with skills employers value
Add Opportunities And Experiences
A Lubin BBA in Business Management can take you anywhere you want to go. With the team-building, decision-making, and risk-taking skills you gain through the program, you will hit the ground running in your internship or job, and learn how to plan, manage and control operations, lead teams, and motivate individuals. You will gain an understanding of how people interact in business enterprises: superior-subordinate relationships, formal and informal group encounters, and interpersonal and intergroup conflict. Gain insight into the cultural and economic aspects of legal, political, and social systems, as well as multinational business operations.
Ultimately, you will apply the skills and knowledge you've gained across business disciplines to your senior-year management simulation. A solid foundation in management, hands-on experience integrating management skills, and knowledge of the global business environment will set you apart from other graduates.
"Some of the faculty here have become so much more than professors to me, but mentors—people that I can go to for advice beyond the classroom. Many of us, myself included, come to Lubin as 'diamonds in the rough,' but we all leave as jewels with our own shine, crafted by our hard work and the guidance of our professors." —Jordan Gonsalves '17, Host, Creator, and Producer, Unshaming Podcast
Choose Your Career 
Career Options
Administrative Services Manager
Managing Director
Sales Manager
Technology Director
Vice President
Where Graduates Are Employed
Citibank
Doral Arrowwood
Goldman Sachs & Co
IBM
Macy's
NYU Medical Center
Tefen Management Consulting
median annual wage for management occupations (Source: Bureau of Labor Statistics)
of Lubin's class of 2022 graduates are employed or continuing their education or service (Source: Pace University Career Services)
projected growth in management occupations from 2021-2031 (Source: Bureau of Labor Statistics)