Students
Going for It—No Matter What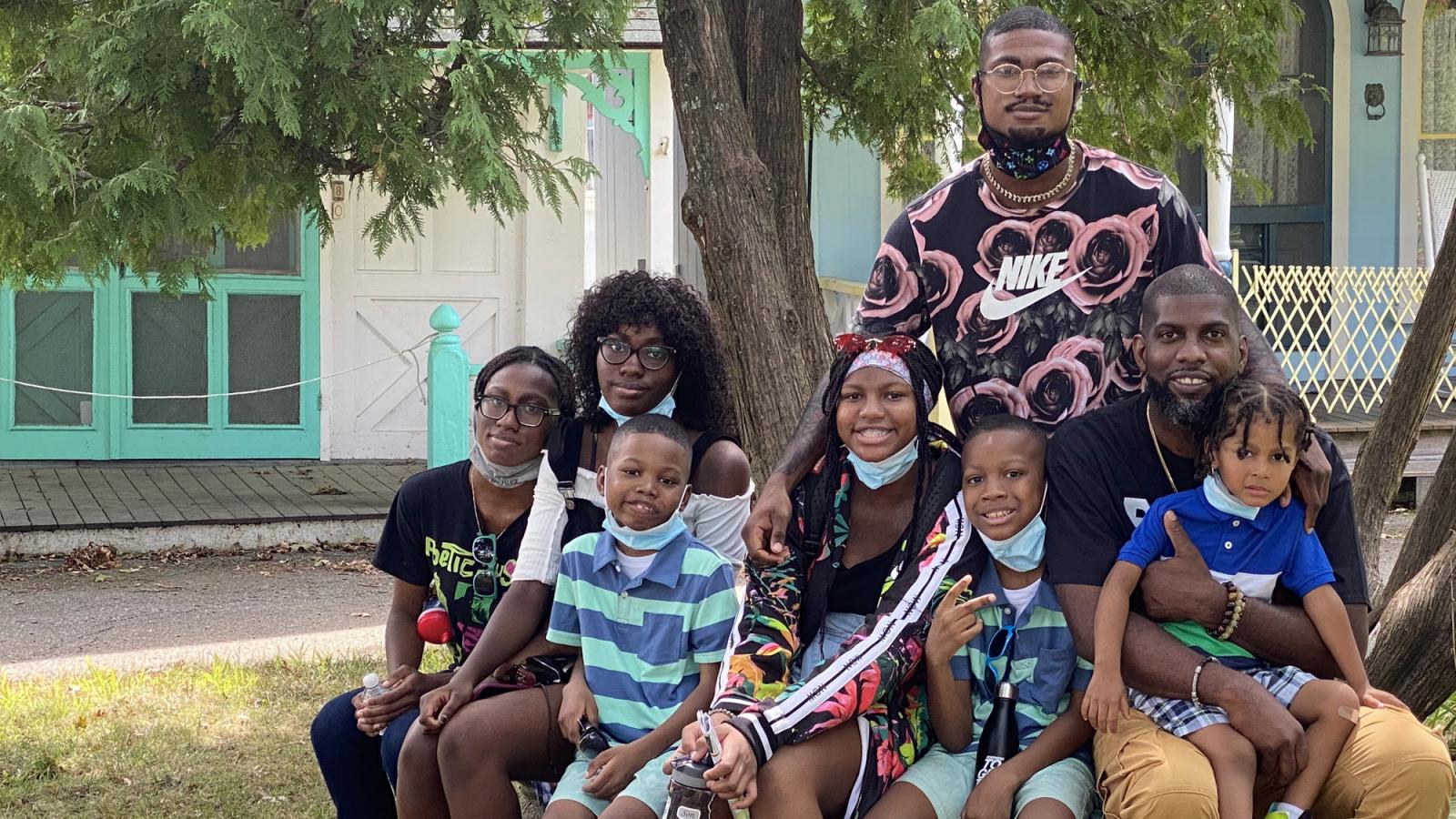 Alphur "Slim" Willock '19, '23 knows that dedication in the face of obstacles is what it takes to get ahead. After the death of his wife, he took on the responsibility of caring for his six children while working full-time. Slim was able to fit not one, but two, online degree programs into his life—a BS in Information Systems and now an MS in Information Technology.
There is no doubt that every parent is a superhero. However, it takes a different kind of super skill to accomplish juggling a full-time job, a large family, and full-time education. Alphur "Slim" Willock '19, '23, is clearly up to the challenge.  
Slim's worked at Verizon for nearly thirty years and is a proud father of three sons and three daughters, raising them himself after their mom passed away during childbirth. Both full-time jobs. Many people in his position would be intimidated to invest so much—both time and money—into their education when they already have so much on their plate, but not Slim. Slim was able to make his superhero lifestyle and desire to pursue higher education work for him.
Although his determined attitude would fool you, he admits that being a working parent and a student is anything but easy: "As a father that has kids and is working full-time, Pace's online degree programs really worked into my schedule." Slim tried in-classroom learning, but the logistics of making it to a classroom was a real challenge. "I would be leaving from work and driving to Manhattan to look for parking just to make it to my six o' clock class," he says. It just wasn't working as well as it could've been. So, he went virtual—completing his BS in Information Systems online through Pace's Seidenberg School of Computer Science and Information Systems.
After taking the dive into online learning, he realized that online learning is not so very different from going back to school in-person. He was able to make connections with his peers and his professors, and also discovered that online learning made it easier for him to balance his commitments.
"There were a lot of different stressors that were added on to the fact that I'm working full-time, and I still have to go home and cook dinner. Online school helped tremendously for me," he says. "I could concentrate on my family and at the same time I could still concentrate on my schoolwork."
One thing that's important to Slim is to make sure that others understand that an online degree program isn't any different in terms of value compared to an in-person program. It's the same curriculum, the same professors, and the same work required to earn the degree. "Online school scared me because I thought it wasn't the same degree, and you get a certificate that says 'online,'" he laughs. "But that isn't true! People hear so many different things about online school and it scares them."
By the time the COVID-19 pandemic turned the world upside down, Slim was already an old pro at virtual living and learning. So, it made sense for him to return to the virtual classroom to tackle his next big challenge: a master's degree. And so far, so good. He's made a lot of great connections in the classroom, is building relationships with faculty, and making friends.

"Some of my classmates are my best friends—I haven't 'met' them yet, but we're really good friends," he says.
Slim's persistence and tenacity is not only inspired by his own children, but by the former Verizon chairman and CEO Ivan G. Seidenberg '81, for whom the Seidenberg School of Computer Science and Information Systems is named. Slim explains that Seidenberg is "an inspiration who set the blueprint for a role model by donating to create a program at the school he graduated from."

Slim serves as an inspiration to his friends and family (and Oprah, too! Yes, that Oprah), often encouraging others to follow the same path. In talking about his experience, he laughs and says "A lot of people, after I told them I got my degree, would say 'Slim, if you can do it, with your situation and with kids, I should have no excuses!'"