Students
Setting the Pace For Women In Tech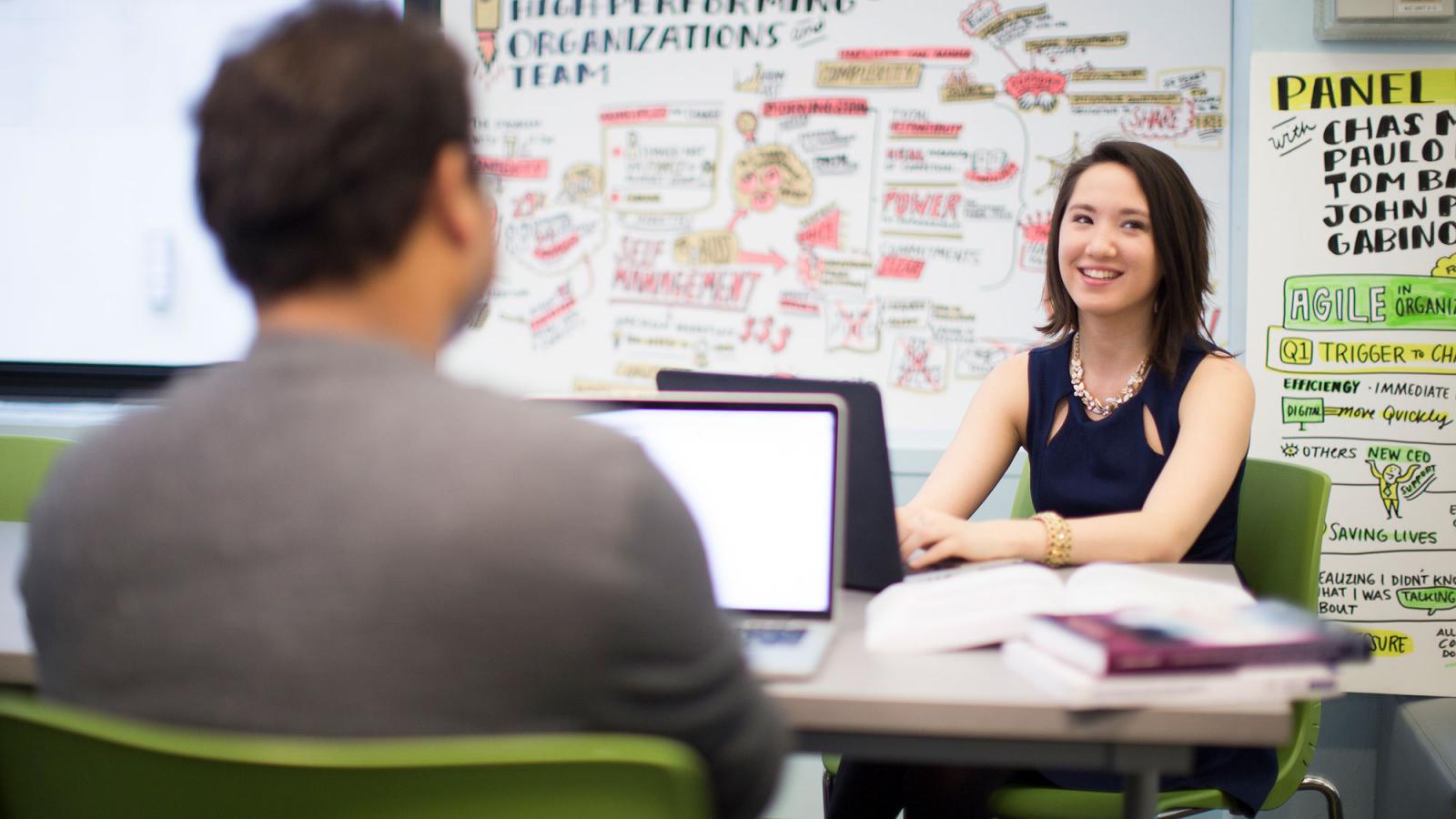 Ava Posner '18 knows the code to achieving her goal of working at a leading tech startup is to be fearless, take risks, and keep pursuing new opportunities. That's why the information technology major focused in software engineering follows this one simple phrase—"Just do it."
"No matter the risk, no matter the fail, no matter the goal, you just have to do it," she says. "I've always told myself to not just dip my toes into the water, but to dive into the deep end because everything is a learning process."
As an active member of the Seidenberg community on the New York City Campus, Posner has worked as a recruitment ambassador, project manager for Seidenberg Creative Labs, assistant program coordinator for strategic initiatives, student office manager, and as an assistant camp coordinator for STEM Collaboratory and Seidenberg Summer Scholars.
At the student-run Seidenberg Creative Labs, she oversaw a team of developers and designers for all web and mobile app projects and developed incident reporting and security apps, among other innovative projects.
"The powerful opportunity to make a real difference in the lives of many, empower them, and make them feel safer is an unmatched experience that will stay with me forever," Posner says.
Through support from her many mentors at Seidenberg, she says her ability to excel in the classroom and the workplace was made easier.
"I can't think of a person in Seidenberg who hasn't helped me in the past," she says. "They are all willing to go the extra mile to help me and other students understand concepts in class, lend a helpful ear when dealing with a personal problem, and help me broaden my network of professionals."
In a field heavily dominated by men, Posner is passionate about making a mark on the industry and motivating other women to do the same in her role as a leader of Pace's Women In Technology Lean In Circle, which provides mentorships and networking opportunities for students at Pace. Posner said her goal for the upcoming academic year is to make the Lean In group a University-recognized club and raise enough funds for members to attend the Grace Hopper Celebration of Women in Computing—the world's largest gathering of women technologists.
Traveling to technology conferences is one of Posner's greatest passions. In May, she ventured to Europe to watch Seidenberg's team InfiniD present its 3D imager marketing project at Product Innovation Project in Graz, Austria—a challenge through which student teams work on tasks given by an industrial partner and use knowledge and soft skills to find tools and methods to resolve the given task. She is looking forward to being a part of next year's team and showcasing a new project they'll be working on throughout the school year.
For a change of pace from the tech world, Posner spent the month of August studying biology and art in Costa Rica as part of a nine-credit research class that transitions back onto the New York City Campus and continues through the fall.
Though she loves exploring technology across the world, Posner says she cannot imagine attending any other university or living outside of the city, especially after growing up across the river in Rutherford, New Jersey.
"It's all about location, location, location, and Pace offers a campus that places students in New York City and gives them hands-on experience in the industry or career of their choice," she says. "Seidenberg has definitely prepared me to be in the tech field, and because we are in Silicon Alley, students like me are able to get the greatest opportunities."