Professional Computer Studies, BS
Location
New York City

Westchester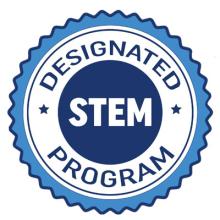 This program is STEM designated, which means you will be trained in areas of technology that are in high demand with United States employers. International students studying in person on student visas will be eligible for an Optional Practical Training (OPT) extension of 24 months, for a total of 36 months.
Flexible Degree Completion
Created for students coming to Pace with 64–76 credits from other institutions, this program is designed to help you complete your degree in a course path that works for you. By enrolling in this program you may also convert practical experience into credits.
The Value Proposition
Complete your bachelor's degree by taking cutting-edge classes in technology to earn credits and graduate.
Get support from advisors and the Division of Adult Enrollment Services to convert practical experience into credits.
This program is designed for students with work experience and/or a large number of credits from another institution
Take Courses Like…
Add Opportunities and Experiences
Complement your academic experience with hands-on practice in the Seidenberg School's labs. Under faculty guidance and leadership, you'll hone your skills with cybersecurity drills, analyze real data sets, practice your networking technique, code mobile apps, program robots to complete tasks, and so much more.
Even if you're already working, Pace University's Career Services has dedicated staff that help Seidenberg students earn internships and jobs. Career Services will always be available to you as a Pace student and alumnus, so whether you're looking to brush up your interview skills or polish your resume, you have the support you need. At Seidenberg, members of our alumni base frequently give back by offering workshops and talks on how to ace the technical interview and tips for whiteboarding sessions.
Choose Your Career
Whatever aspect of technology excites you the most, as a tech major—and as a Seidenberg student—you're part of a rapidly growing network of professionals who work in every industry. Whether you want to work in healthcare, national security, education, business, entertainment, aerospace, energy, or whatever else you can think of, there are tech jobs everywhere.
Career Options
Business Analyst
Computer Forensic Analyst
Cybersecurity Specialist
Data Scientist
IT Consultant
Mobile App Developer
Software Developer
Systems Administrator
Web Developer
Where Graduates are Employed
Amazon
Facebook
Federal Bureau of Investigation
Google
IBM
JPMorgan Chase
Microsoft
Morgan Stanley
Prudential
United States Government
Number of new US tech jobs in past year (Source: CompTIA)
(and growing!) of Seidenberg students are women