SHRM – Certificate in Professional Human Resources Management
About the Class
This is an exciting and pivotal time in the HR profession. Now, more than ever, HR teams are required to assume a greater leadership role, contributing to the strategic direction of their organizations. The HR profession is no longer just about what you know-but how you do your job. This intensive program combines expert instruction with the SHRM Learning System® for SHRM-CP/SHRM-SCP, so you will learn faster, retain more knowledge and stay on track for success on the exam. Whether in-person or online, join the nation's #1 provider of SHRM Exam preparation as part of your professional development journey.Participants will earn a Certificate in Professional HR Management.
For students interested in enrolling, please fill out our wait-list form
Course Benefits
SHRM's global HR credentials, SHRM-CP and SHRM-SCP, offer growth, advancement and recognition. These credentials are based on extensive global research involving employers, academics, and practicing HR professionals at all levels to ensure they maintain an industry-leading level of excellence and relevance in this ever-evolving profession.
By becoming SHRM certified, you prove your knowledge, competency and value to colleagues and to employers looking for a competitive edge in today's global economy. Wherever your career takes you, our certificate course will define you as an HR leader. Our program is open to anyone that wants to attend, you do not have to be seeking certification to register for the course.
Course Formats
In-person – Students that take in-person courses will have an opportunity to interact face to face with course instructors and other students. We offer in-person classes on both our Midtown and Downtown Campuses
Online – Our online program is largely self-study, and students should be intrinsically motivated to complete the weekly course requirements. Online live sessions are conducted periodically on weekday evenings. Sessions are also recorded if you are unable to attend.
Who Should Enroll
Our certification preparation course is designed primarily for individuals seeking SHRM-CP or SHRM-SCP certification.
Certification is a great choice for HR professionals who want to:
– Increase their knowledge
– Advance their skills
– Earn recognition from the global community
Click Here for SHRM Exam Eligibility Requirements
Partners
Image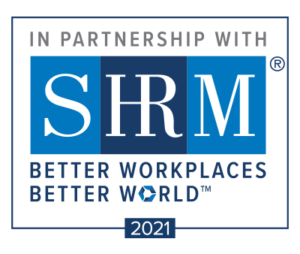 Meet The Instructors
Jennifer Loftus
Jennifer Loftus is an Astron Solutions National Director and Founding Partner. She specializes in total rewards, salary surveys, opinion surveys, and HR technology. Jennifer has 22 years of experience garnered at Astron Solutions, Hay Group, Parsons Brinckerhoff, Eagle Electric Manufacturing Company, and Harcourt General.
Kimberly Nash
As the Vice President of Client Compliance and HR Services for Brown & Brown of PA, Kimberly Nash partners with organizations to provide a variety of business consulting, compliance management, and human resource related services.
Sandra Paunksniene
Sandra Paunksniene currently works at the School of International and Public Affairs (SIPA) Columbia University. Her previous experiences include various capacities with global non-governmental and governmental organizations, including European Union, United Nations and Council of Europe.
Ray Rokicki Jr. / MBA/HRM, SHRM-CP, PHR
Ray Rokicki Jr. works as the Director of Human Resources for The Oaks at Denville, a SpringPoint Senior Living Community. Immediately prior to the Oaks, Ray was the Senior HR Generalist for the NorthEast Region for Five Guys Enterprises.
Ray LaManna
Ray LaManna is currently the owner of his own human resources consulting firm, specializing in employee relations, training and coaching. In addition, he is Professor of Management at the Zicklin School of Business at Baruch College.