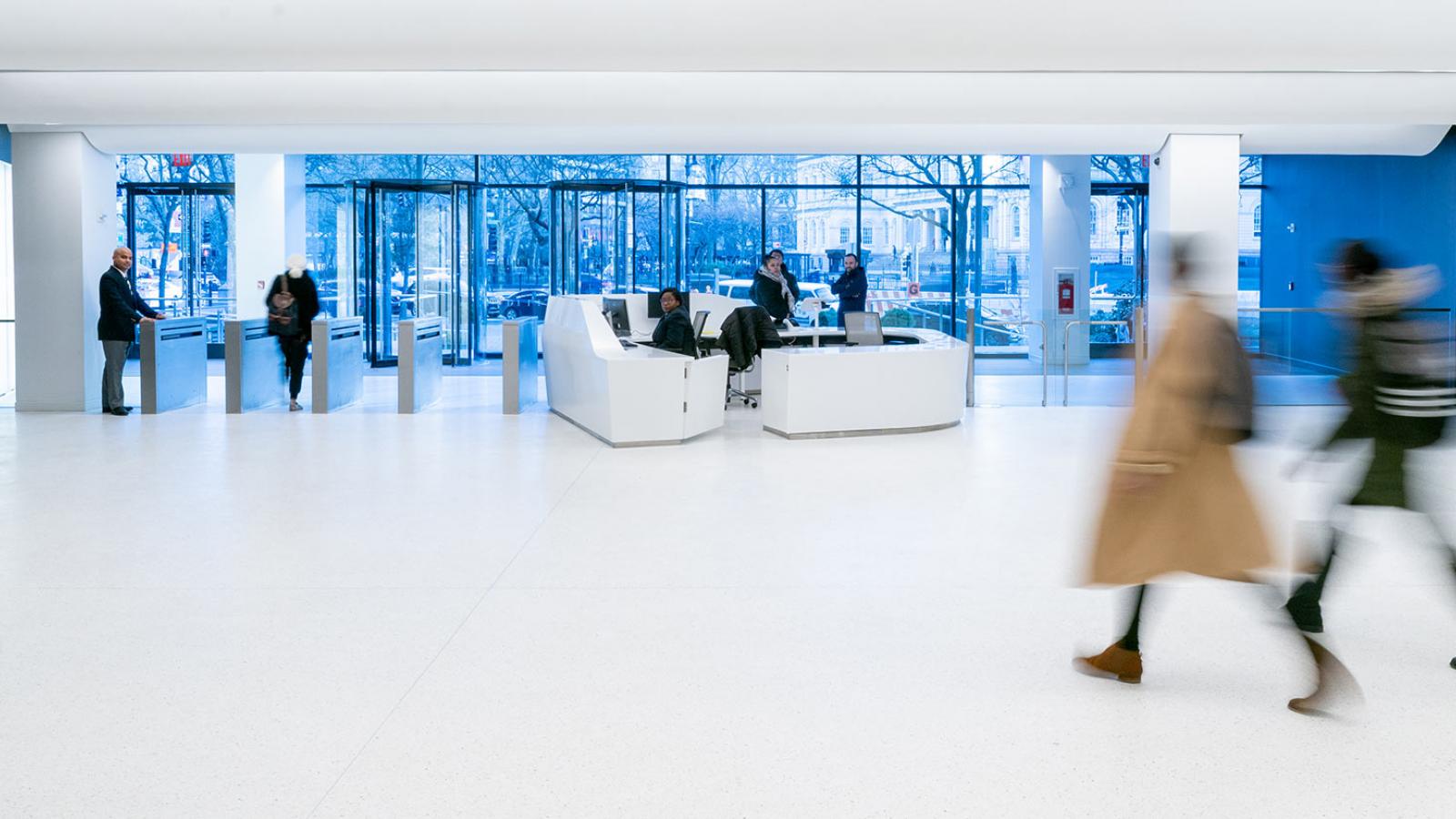 Jump Ahead Towards Graduation
Warm up with an online course this winter and earn 3 credits in just 4 weeks.

Pace's January Intersession offers a variety of courses during the January Intersession, many of them 100% online.
Registration begins Monday, October 25, 2021
Tuition and fee payments are due Monday, December 13,2021 Intersession tuition is $1,347/credit.
Classes begin on Tuesday, January 4, 2022
Traditional in-class and hybrid online/in-class courses end on Friday, January 21, 2022
Fully online classes end on Monday, January 31, 2022
To register
Current Pace Student
Please visit the online schedule explorer (select "January Intersession 2021" from the "Choose Term" drop down) for more details on courses, such as assigned instructor and description.
Visiting Student
You don't have to be a Pace University student to earn credits through Winter Intersession. Simply register as a non-degree student. Access the online application.
Asyncronous (ASYNC)
Courses are taught online with students participating at their own times. There will be assignments, quizzes/tests, projects and/or discussions that students have the flexibility to complete within a set period each week.
Undergraduate
Course
Title (Credit #)
ANT 101
Introduction to Anthropology (3)*
AOK: III, V
ART 165
Mixed Media (3)
AOK: IV
ART 176
Visual Literacy (3)
AOK: IV
ART 186
Digital Design I (3)
BIO 196P
Prescription For Addiction (3)
AOK: III, V
COM 200
Public Speaking (3)
COS 111
Introduction to Comm Studies (3)
COS 335
Media & Gender (3)
CRJ 150
Introduction to Criminal Justice (3)
ECO 105
Principles of Microeconomics (3)
ENG 201
Writing in the Disciplines (3)
ENG 223E
Creative Writing: Film Scenario (3)*
AOK: IV
FSS 250
Cinema Auteurs: Auteurs of New York City (3)
AOK: IV
HIS 107
World Civilization I (3)
AOK: III
HIS 289

Social History of Sports in the US (3)*
AOK: II

LIT 212M
The Cosmos and the Literary Imagination (3)*
MAT 102
Mathematics for Life (3)
MAT 104
Finite Mathematics (3)
MAT 260
History of Mathematics (3)*
AOK: V
MCA 112
Fundamentals of Communication (3)
POL 101
Comparative Introduction to Political Science (3)
AOK: III
PSY 112
Introduction to Psychology (4)
AOK: V
PSY 215
Psychology of Cultural Diversity (3)*
AOK: III
PSY 233
Psychology of Civic Engagement (3)
AOK: I
PSY 306
Psychological Testing (4)
PSY 308
Histoy of Psychology (4)*
PSY 323
The Psychology of Learning (3)
PSY 375
Lifespan Development Psychology (4)
SCI 101
The Planet Earth (3)
SCI 101
The Planet Earth (0)
Lab
SOC 102

Introduction to Sociology (3)
AOK: II, V

SOC 114
Criminology (3)
AOK: V
SPA 154Q
Negotiating Border Lines - Latino Films of the United States (3)
WS 115
Introduction to Women's and Gender Studies (3)
AOK: II, IV
WS 268
Men and Masculinities (3)*
AOK: II, IV
*Writing Enhanced
Graduate
| Course | Title (Credit #) |
| --- | --- |
| PSY 621 | Psychological Measurements (3) |
Hyflex / Hybrid-Flex (HYFLX)
Course is taught in a combined approach with some physical, on-campus participation and some remote Zoom participation. Instructors work with students to determine the attendance location. Visit the Hyflex website for more information.
Graduate
Course
Title (Credit #)
FOR 502
Analytical Chemistry and Instrumental Analysis (4)
Meets in-person Monday and Thursday from 6:10pm to 10:00pm
Mixed (MIXAS)
Course is taught using a combination of real-time Zoom sessions and self-paced or asynchronous activities.
Undergraduate
Course
Title (Credit #)
GLA 214
Japanese Manga & Anime: History of Asian Media (3)
Meets on Zoom Mondays and Wednesdays from 6:00pm to 9:00pm
Synchronous (SYNC)
Course is taught online in real time using Zoom. Students will be required to participate at set times from their own home/residence hall or remote location.
Graduate
Course
Title (Credit #)
MHC 658
Marriage and Family Systems and Counseling (3)
Meets on Zoom on 1/4, 1/5, 1/11, 1/12, 1/18, and 1/19
from 5:30pm to 8:30pm
MHC 685
Social and Cultural Foundations of Counseling (3)
Meets on Zoom on on 1/8, 1/15, and 1/22
from 4:00pm to 7:00pm