Pace Magazine
10 Things to Inspire You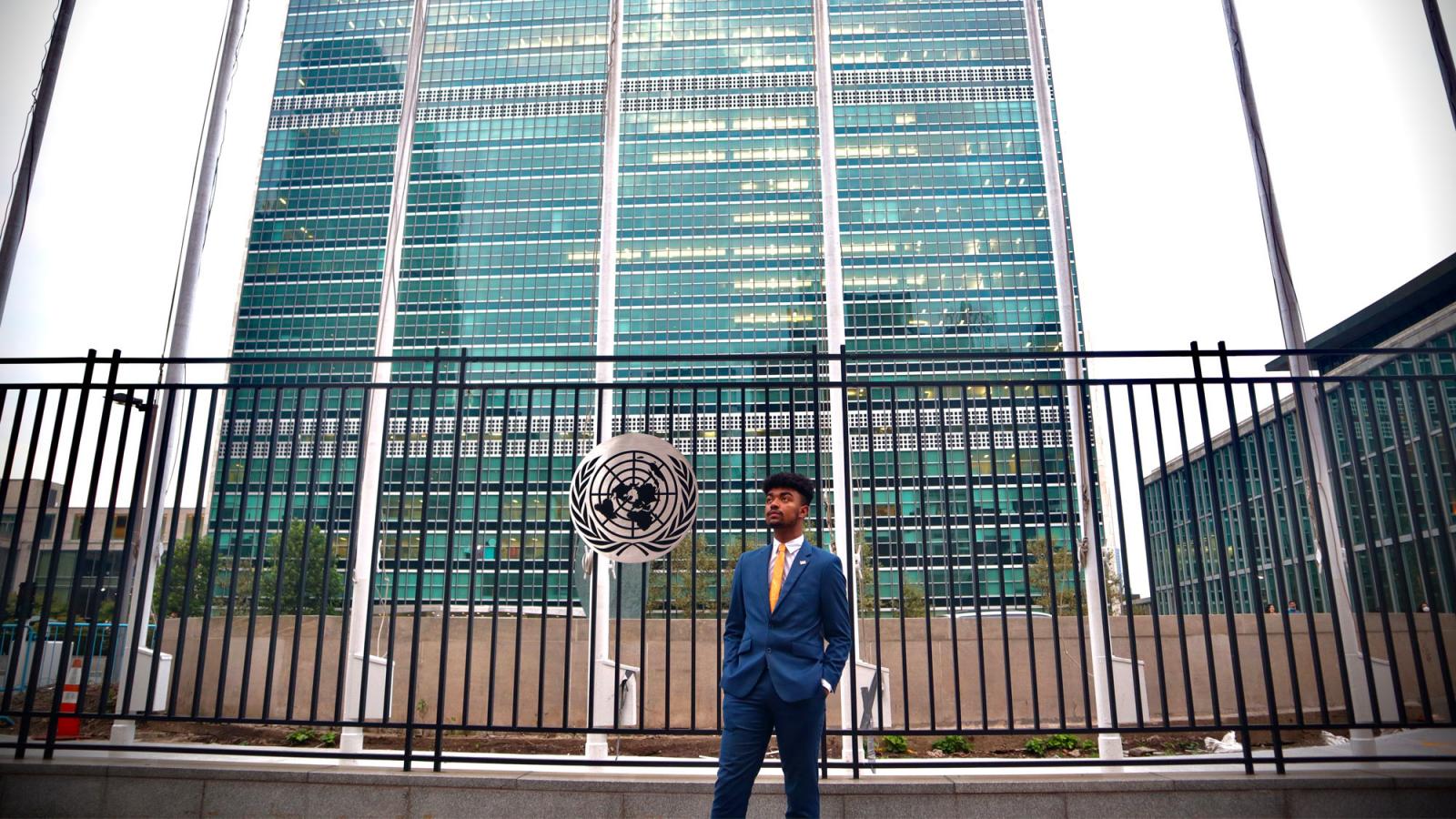 Image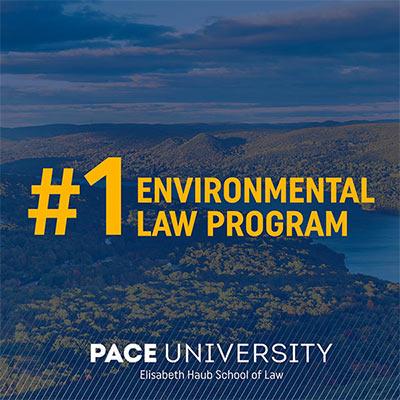 1. We're #1!
If you're looking to make an impact in environmental law, there is no better place to be than our Elisabeth Haub School of Law, which U.S. News & World Report crowned number one in the country for environmental law in their latest rankings.
"For decades our environmental law program has led the way in training environmental defenders and advocates who have gone on to serve in law firms, government agencies and NGOs around the world," said Dean Horace Anderson. "We are proud that the faculty scholarship, teaching quality and the experiential learning opportunities we provide our students are recognized at the pinnacle of the field."
2. Leading the Way in Nursing
Image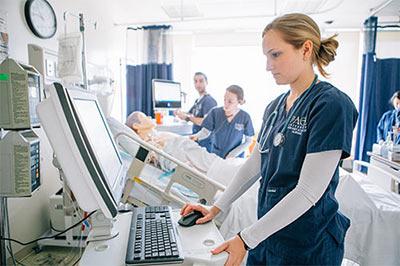 Our College of Health Professions recently received the prestigious Workforce Diversity grant, funded through the U.S. Health Resources and Service Administration. The grant, which totals nearly $2 million will enable Pace to address the current nursing shortage and is designed to increase educational opportunities and retention rates for first generation college students from underrepresented ethnic and minority groups.

"Pace University has always been about creating opportunities for its students," said Provost Vanya Quiñones. "These funds will go a long way in helping students start a rewarding career in nursing while helping our communities provide critical care practitioners that are the backbone of our healthcare system."
3. A Bingeworthy Watch
Looking for something to binge watch this long weekend? We've got you. Lubin alumna Jo Franco '14 is hosting a new travel show on Netflix called The World's Most Amazing Vacation Rentals. Jo got her start with fellow Pace alumnus Damon Dominque, vlogging their travel adventures during college and since then, her career has skyrocketed.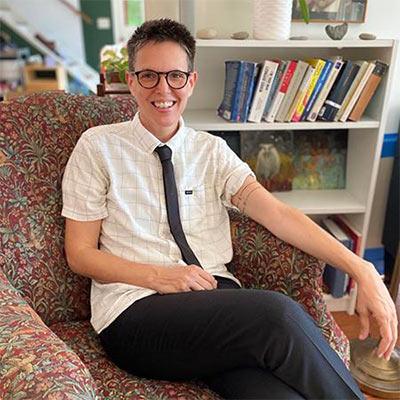 4. Outstanding Scholarship
The Haub School of Law has appointed Professor Noa Ben-Asher, JD, as the James D. Hopkins Professor of Law for the 2021–2023 term, in recognition of outstanding scholarship and teaching. The designation is considered to be among the Law School's most significant faculty honors.

Since joining the Haub Law faculty more than 10 years ago, Ben-Asher has made significant contributions teaching torts, family law, and sexuality, gender, and the law. Additionally, their work has been published in prestigious journals including the Columbia Journal of Gender and the Law, Tulane Law Review, and many more.
5. This Fall on NBC…
There's a new permanent cast member at Firehouse 51. Pace Performing Arts alumna Hanako Greensmith '18 has been made a series regular for her role as paramedic Violet Mikami on the NBC drama Chicago Fire. Tune in every Wednesday!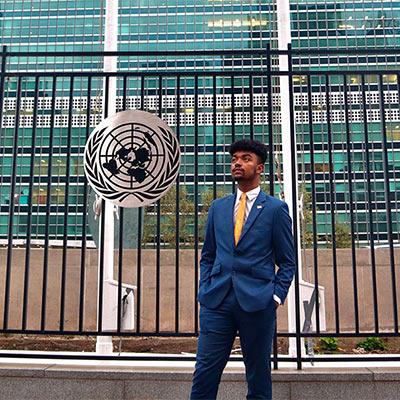 6. Addressing the United Nations
"I never thought I would find myself in this moment," said Jeremiah Williams '23. "Delivering a speech to the United Nations First Committee on behalf of civil society as I represent the youth of the world." On October 8, Jeremiah delivered the joint statement on youth engagement and peace, disarmament, and non-proliferation education at the United Nations General Assembly's First Committee (Disarmament and International Security) meeting. "We have ambition and energy. But youth can only plead so much for our futures while power is held tightly," he said to the Committee. "It is time we are more meaningfully included in conversations about our lives." Watch Jeremiah's statement, which was co-authored by Taylor Mangus '23.
7. Empowerment Through Photos
School of Education Adolescent Special Education Teaching Fellow Erin Levfevre '21 has a multitude of talents. In addition to being a full-time teacher, she is also an accomplished photojournalist with a powerful mission. Lefevre is the creator of Liam's World, a project that documents the life of her younger brother Liam and aims to show "a more faithful portrayal of living with autism." Each photo contains a caption handwritten by Liam, enabling him to tell his own story in hopes of inspiring others with disabilities to do the same.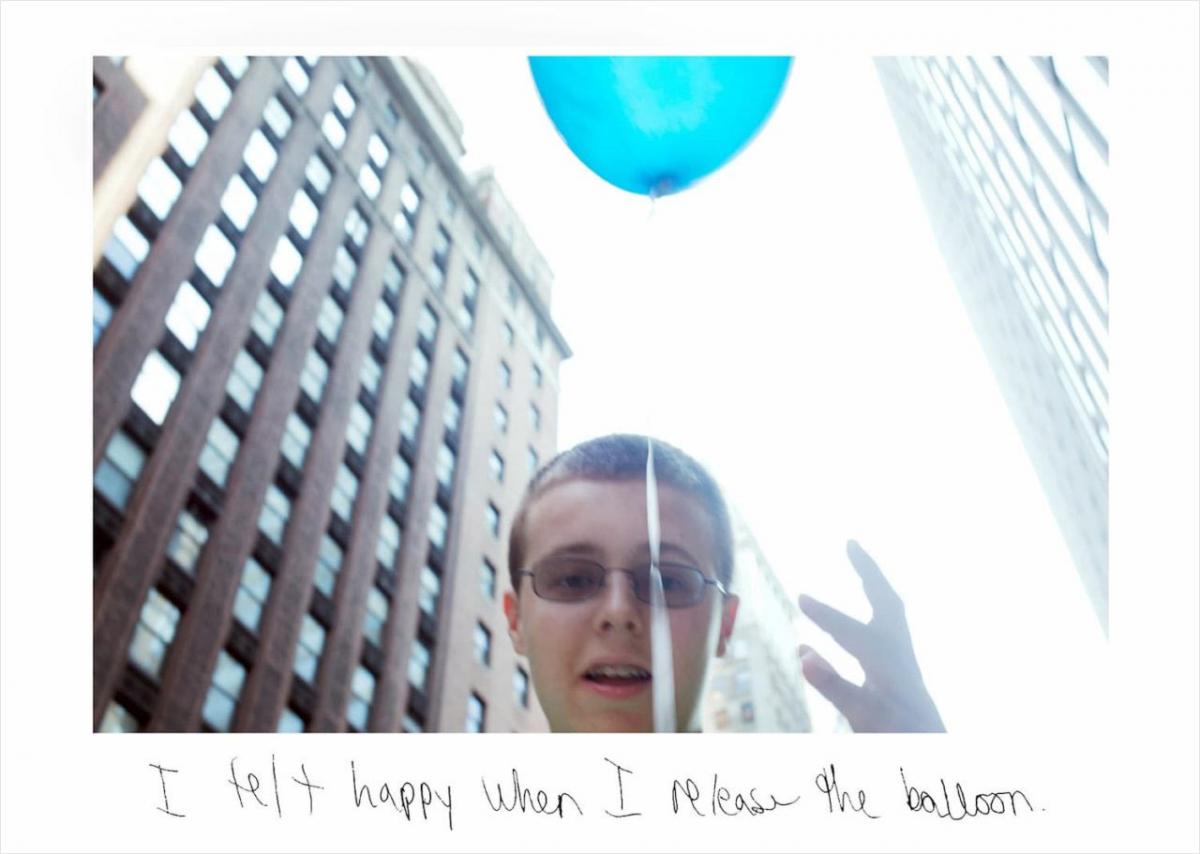 8. Pace's First Juneteenth
Image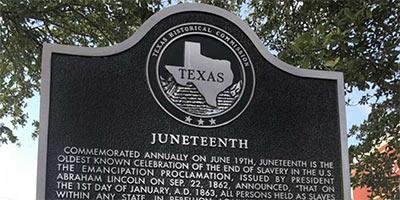 June 19, also known as Juneteenth, is a day commemorating the end of slavery in the United States. This year, Juneteenth was declared an official state holiday in New York and at Pace. As part of Pace's recognition of Juneteenth, our Graduates of the Last Decade (GOLD) hosted a special virtual event on diversity, equity, and inclusion featuring special guest speaker and moderator, Ericka Riggs, chief diversity, equity, and inclusion officer at Omnicom Specialty Marketing Group.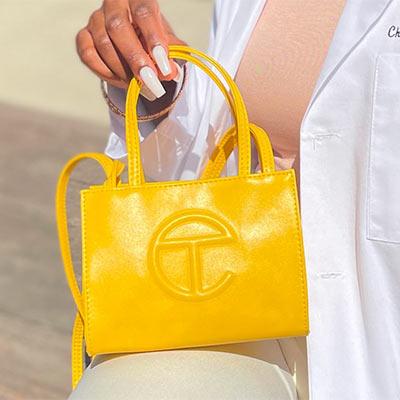 9. Pace in Fashion
Beyoncé was spotted in Brooklyn this summer wearing a gorgeous design by Pace alumnus Telfar Clemens, the powerhouse behind TELFAR, a unisex fashion line he established in 2005 while still a student at Pace. Telfar has been getting much-deserved national and international attention for his accessible, genderless, forward-thinking fashion. His signature Telfar Shopping Bag, which is made using vegan leather and branded with a recognizable T, is known locally as the "Bushwick Birkin" for its unique design—a must-have Brooklyn status symbol.
Recently, Telfar designed the official uniforms for the Liberian team at the 2021 Tokyo Olympics—proving his reach, his prowess, and his true talent.
10. Thank You, Hometown Heroes
Image
New York is back! On July 7, NYC hosted a ticker tape parade to honor the frontline healthcare staff, essential workers, and first responders who served our community through the COVID-19 pandemic. Participants marched up the "Canyon of Heroes," or Broadway, early in the morning with a ceremony culminating in City Hall Park just across from the Pace NYC Campus. Members of the Pace Community celebrated under a special banner reading "Thank You, Hometown Heroes," and watched the parade from 41 Park Row. It was a special time for all of us affected by these unprecedented times.
See more from Pace Magazine:
Pace Magazine
Twenty years ago, the Pace Community lost 47 members—students and alumni alike—and was closed for several weeks as we worked toward recovery. To mark the solemn occasion, we asked members of the Pace Community to share their experiences and recollections of the day and the time after.
Pace Magazine
With a $3.8 million grant from the National Science Foundation, Seidenberg is primed to train the next generation of cybersecurity leaders.
Pace Magazine
At the intersection of Pace's strategic priorities and opportunities for outstanding academic growth comes the drive to move Pace forward. We're meeting the challenges facing higher education and putting our unique positioning and competitive advantages to work, strengthening our reputation as we move into the future.