Faculty and Staff
33rd Annual Komen Race for the Cure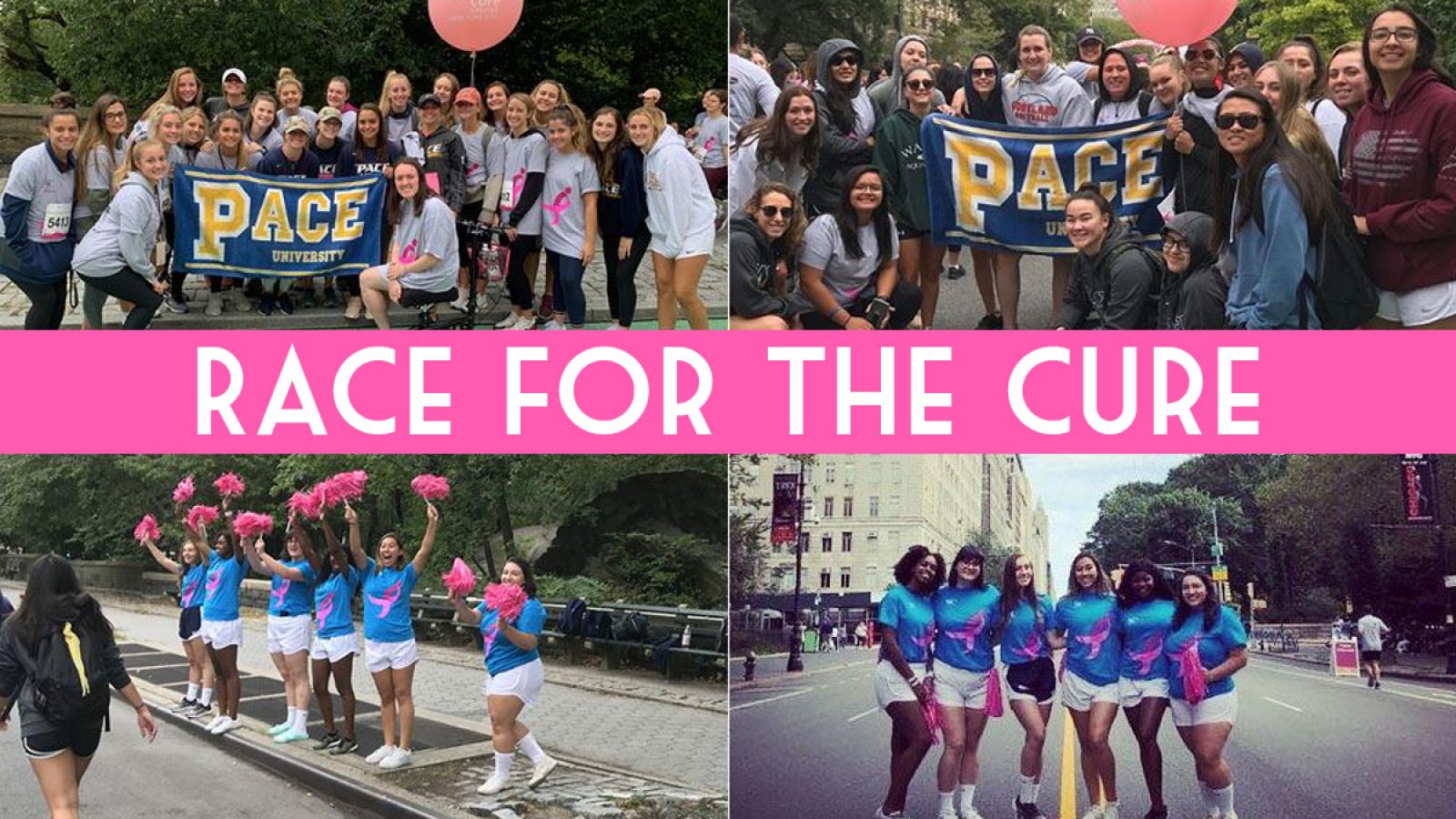 For More Than 30 Years, The Komen Community Has Raced Together to End Breast Cancer.
Join your fellow Setters along with our team captain, Dr. Ellen Mandel Professor Emeritus, in the fight to end breast cancer at the 33rd annual Susan G. Komen Race for the Cure on Sunday, September 10 in Central Park, NY. Pace has maintained a proud tradition of being the largest college/university team. We hope to continue that important distinction. Join us by registering for the Pace team today!
We're stronger together. United by hope, we can support those who need help today, while fearlessly searching for tomorrow's cures. Will you join us in this fight?
If you have questions regarding registration, please email Stacie Spitzkoff from Komen Race for the Cure. Additional questions can be directed to Pace's Public Affairs department.
Please watch the YouTube video below of Dr. Mandel reading a poem she wrote 30 years ago to create awareness about Breast Cancer and to beg for federal funding in Washington, "Walking for the Cure." This poem was aired during the 30th anniversary of Komen NYC.