Alumni
From Actor to Entrepreneur: Octavio Yattah '19
Image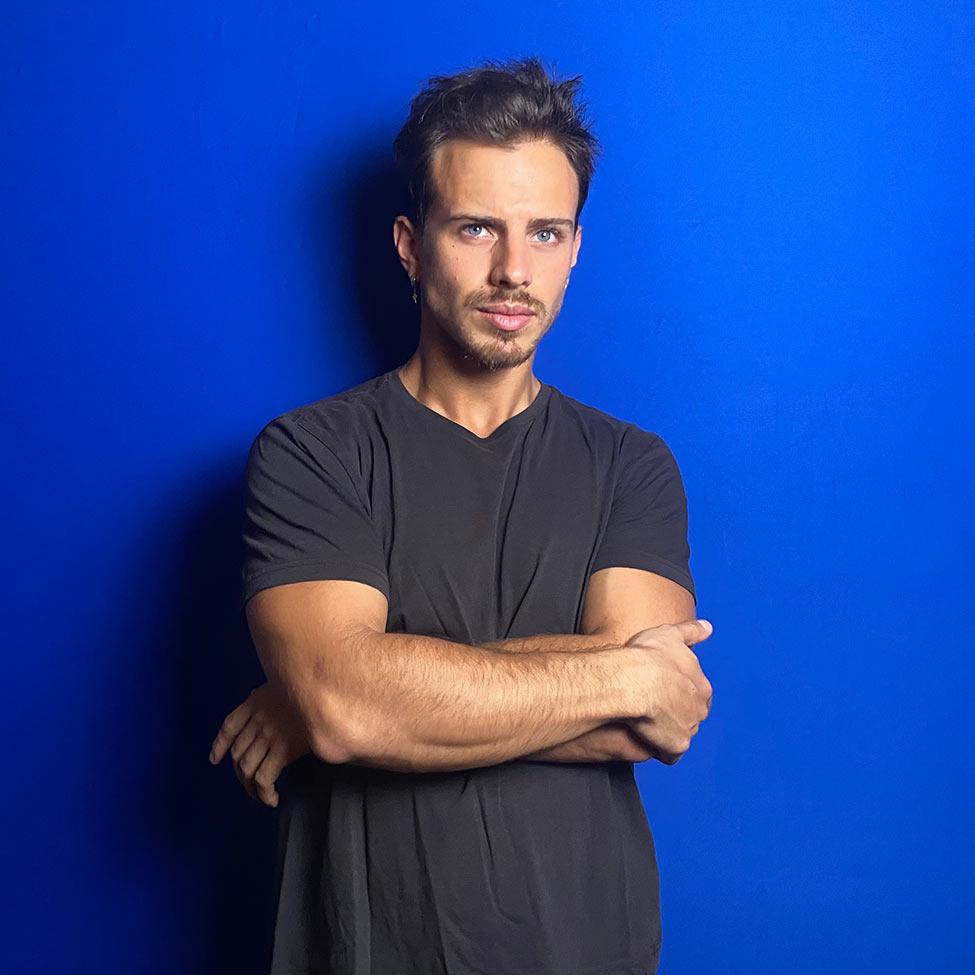 Uruguay native, entrepreneur, and Acting alumnus Octavio Yattah '19 shares his love of taking on challenges and making his dreams a reality.
You attended the Pace School of Performing Arts for four years as a student, and recently returned to the neighborhood and community to open MCM Coffee on Fulton Street.
Tell us about your dream to start this business and why its fruition is so meaningful to you.
My parents are artists and business owners. My mother, an opera singer, decided to become a chef and open her own restaurant and I inherited the outlook that there is not only one way to play the game [of life]. I love taking on challenges and overcoming them. It gives me security of mind to know that, no matter how hard things might be, perseverance is key. And doing something for yourself is priceless.
You graduated with a Bachelor of Fine Arts in Acting. What attracted you to this program and Pace University?
I had both a limited budget for my education and a youthful hunger, that idealist mindset of wanting more from life than what was presented. To stay in my country of Uruguay, where performance art is almost null, was not an option. I researched universities in New York (I loved the idea of a multicultural melting pot) and was first attracted to Pace because their scholarships were extremely competitive. Later on, during the audition process, I met some faculty and had an overwhelming sense of joy and felt very welcomed. I did not know what I was doing, and everyone jumped to help get my auditioning structure right. Bottom line, if first impressions count, Pace Performing Arts has outdone themselves on this one.
How were Dyson faculty or other members of the Pace community instrumental in your personal and/or professional journey?
I have had much guidance, and through conversation, I have discovered brilliance in a lot of the faculty. Educators have a distinctive characteristic; they are idealists. They believe firmly that education is the foundation of reforming society from its roots. They are dreamers. Having daily access to people who share this ideology is a blessing, especially on those days when you are feeling unsure and defeated. I have been lifted by so many of the faculty and community at the Pace School of Performing Arts. But you have to do your due diligence and create those bonds for yourself.
I have been lifted by so many of the faculty and community at the Pace School of Performing Arts. Having daily access to people who share [the same] ideology about education is a blessing.
You have had a large range of roles in international theater, New York theater, and educational theater, as well as both supporting and lead roles in television and film. What are you are most proud of and how do you balance being an enterprising business owner with your passion for acting?
I loved being a part of the International Festival of Sibiu in Romania, in which I was cast, along with other fellow PPA students (some in the BA in Acting – International Performance Ensemble program, and others, such as myself, in the BFA program) for a play by a directing student of Professor Cosmin Chivu. We did a piece called The Complete Works of William Shakespeare (Abridged), and it was a great experience for me. I loved being able to travel for work and it all felt very official; I was very proud of that moment. I am currently on a hiatus from the acting world, as starting a business requires a lot of focus and effort, and I had to prioritize. But it is temporary, and I look forward to returning soon, if not the conventional way, by making films funded by my business.
Originally from Montevideo, Uruguay, what values fueled your journey to New York City?
I believe New York City is understood by many, if not all, as a "tough" city. It will make or break you. Experiencing what it is to be human, finding solutions, and persisting to conquer another day is what differentiates a good artist from a not-so-great one. And learning from your mistakes creates an understanding of the collective, with our similar heartbreak, treason, joy, selflessness, and other traits. Coming from Uruguay, a country of 3.5 million people, to a city of almost 9 million, I also had to adjust culturally, rhythmically, and anthropologically. But I had a bigger dream and I wanted to see it through.
I set my goals, which gets me out of bed, while allowing space to welcome new experiences and ideas.
What advice would you give to our students, as they navigate their college life?
Learn how to adapt, be smart about your choices. Be true to your boundaries (you will learn self-respect). If you put in the work, you will be provided for. It won't be anything short of easy, but if you persevere and give it your all, you will see something come out of it. Make mistakes, lots of them, as those are gems, and without them, you will never know who you truly are. Also, go to therapy if it is accessible to you and pay attention to self-care and self-love!
More Alumni Stories
Alumni
Marketing and publishing executive-turned author Ebony Ladelle writes about the universal language of love.
Alumni
Casting director and alumna Amy Hutchings's degree in anthropology has informed her long-spanning career and belief in unity.
Alumni
Marketing executive and alumnus Richard Bourque '00 draws inspiration for his creative process from his Art History degree, strong work ethic, and desire to make positive progress in the world.