Students
Developing Skills and Developing Talent
Image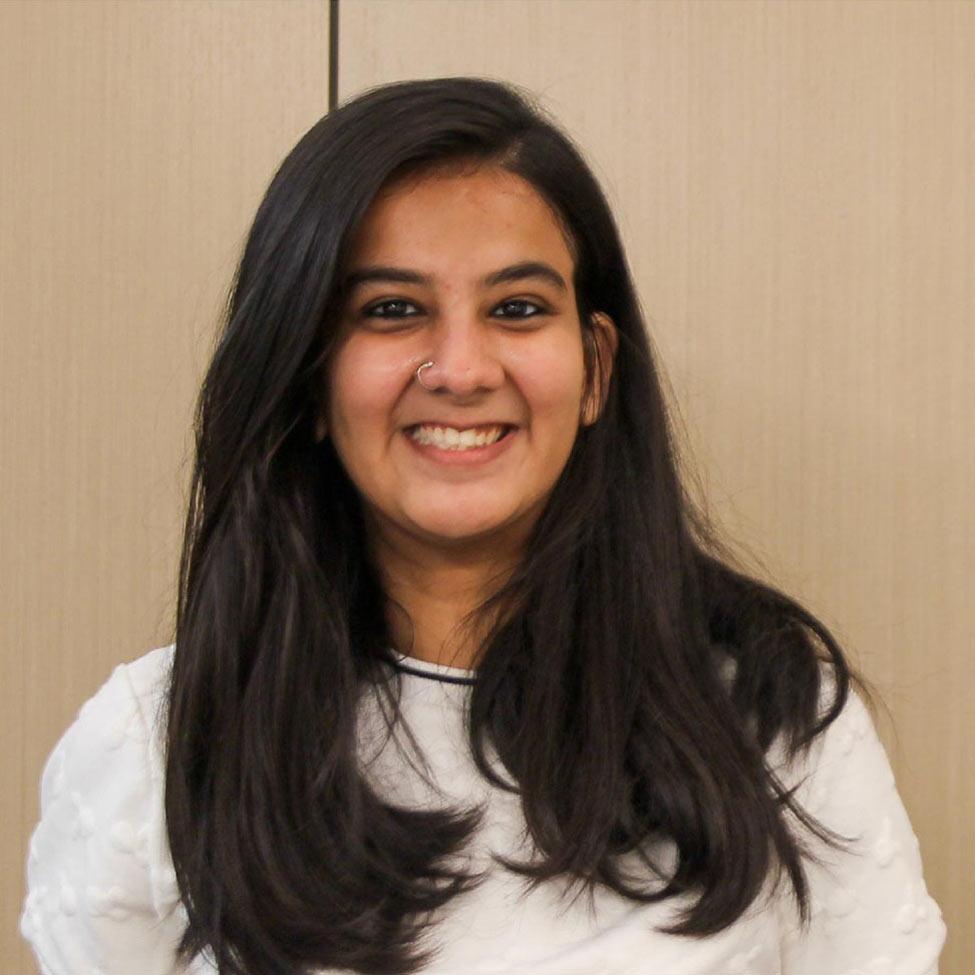 Manushi Dave
Human Resources Coordinator, Christie's
Class of 2020
MS in Human Resources Management
Member Of: Human Resources and Talent Management Club
Meet Manushi Dave '20, an international student from Mumbai, India, who since starting her studies at Lubin has been on a professional development journey where she doesn't let one day go to waste. As a student leader, graduate assistant, and intern, she has been making it a point to learn about her limitations and expand her skill set every day. She describes herself as an optimist, which is probably why she buys more books than she could ever read! Overall, she is an incredibly hard-working and inspiring student. Having just finished her summer internship at a human resources firm, we talked to her about her experiences there and how she made the most out of them.
Why did you choose Pace University and the Lubin School of Business?
To begin, Pace University had the advantage of having New York City as its campus and that itself was a huge window of opportunity for me. The main reason why I chose Lubin was that the courses offered seemed to be a perfect fit for me and I knew that I would get a lot of chances to tailor my degree requirements to my interests while making sure I got the exposure and education I was seeking. When I looked more into the professors and their backgrounds, it was clear to me that Lubin would be a perfect fit. Additionally, the various student organizations and an excellent Career Services department were what solidified my choice of Pace and the Lubin School.
What type of opportunities and resources have you been taking advantage of as a graduate student at Lubin?
In my first semester at Lubin I joined the Human Resources and Talent Management Club as a member of the Executive Board. Going into the second semester, I became the President of this graduate student organization. I have also attended various resume building workshops hosted by Career Services. I applied to various internships through Handshake and I was able to secure an internship with Jennison Associates LLC, as a Human Resources Intern.
I had the chance to develop my skill set throughout my internship, and how it directly impacts your performance. It was the most enriching experience to be part of an organization like Jennison.
Tell us a bit about your internship experience.
Jennison Associates is an investment services firm. Interning at Jennison was one of the most enriching experiences I've ever had. I gained insights into the workings of a high-level service firm and learned about the various aspects of human resources. The most interesting part of the internship was that I was able to transfer all the knowledge that I gained in the classroom to a real-life workplace environment. I had the chance to develop my skill set throughout my internship. I understood the importance of team building, consistency, and on-going and constructive feedback, and how it directly impacts your performance.
How will you apply what you learned there to the rest of your career? What comes next?
Through this internship, I was able to learn and study my strengths and weaknesses very closely. I know now that moving forward I would like to work on them and prepare myself better for future opportunities. This internship helped me look more closely at a specific area of interest under the human resource umbrella, and I want to now build my career path along the lines of recruitment and talent management. Lubin has introduced a new course for talent management this coming Fall semester, and I could not have asked for a better course to directly help me learn about talent in general.
What motivates you to work hard?
My motivation for working hard is looking forward to the growth and learning opportunities presented to me. I like setting an ambitious and rewarding goal for myself, which becomes my complete focal point and keeps me motivated. I make sure I plan everything around that goal and give it 100%. I am very optimistic, so I work with the mindset that I am going to gain something that helps me to be happy and patient when things get stressful.
Do you have any advice for other Lubin students looking for internships?
My advice to Lubin students looking for internships is: start early, be prepared, and tailor your resume and cover letter for every single company after studying the company thoroughly. Don't be afraid to reach out to your contacts; you never know what might work. Make use of LinkedIn and connect to people and network with them. As generic as this sounds, it can do absolute wonders. Take short certification courses that might help you stand out. As tedious as the process is, the end result is equally rewarding. Just don't give up!
What does #LubinLife mean to you?
Going from a Student Assistant, to a Graduate Assistant, to becoming the President of a student organization club, Lubin has been nothing but a home to me. #LubinLife means complete hustle. There is so much to do within Lubin that you can never be left without anything to do. It is a place for growth, learning, and overall development. By the time you're done with school, only then will you realize how much of an impact Lubin had on your life.