Pace Magazine
Leadership Letter: Spring 2021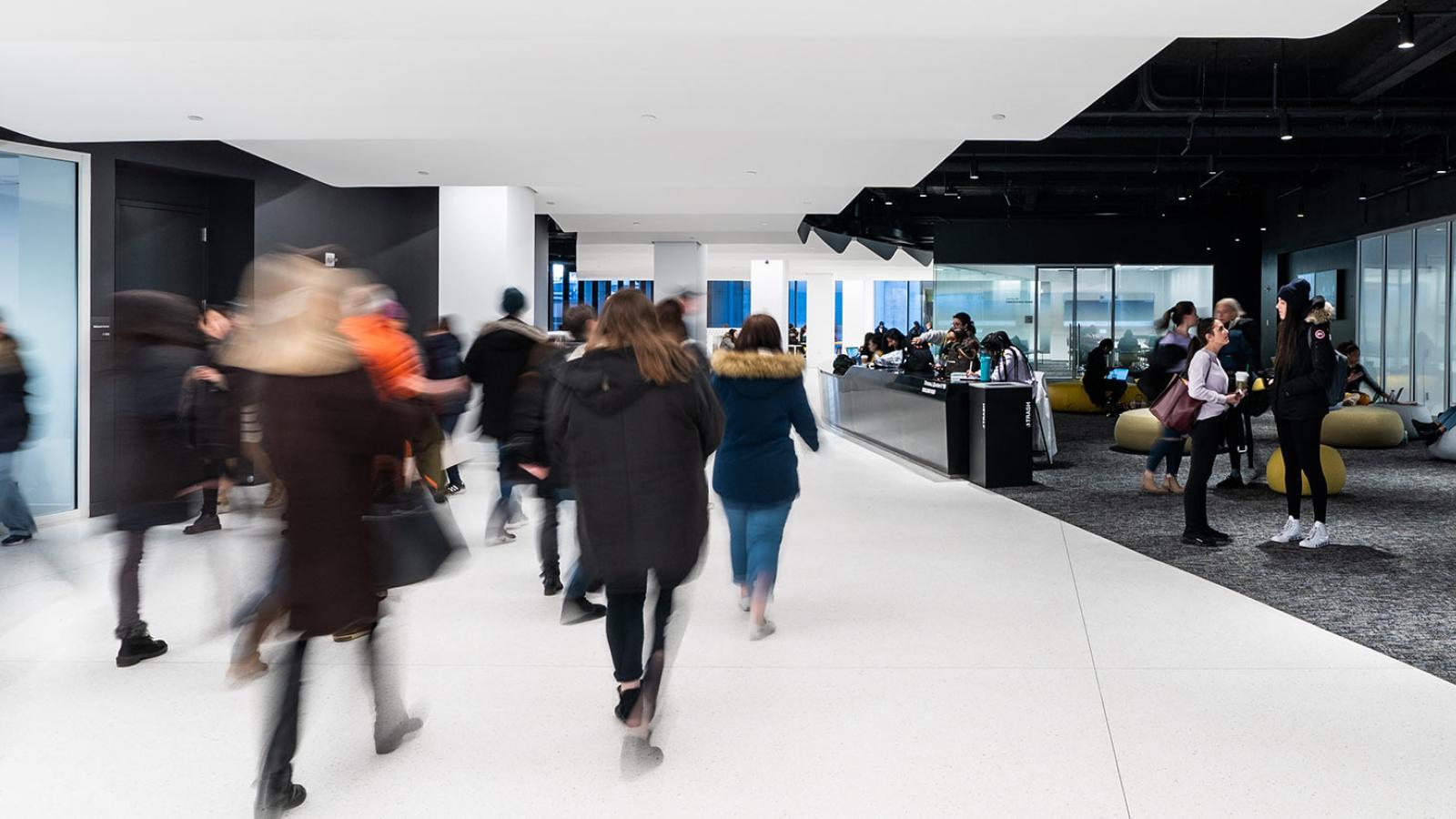 View the full issue of Pace Magazine.
Pace University is charging into the future.
We've made it through the pandemic. We're building a bold new vision to move us forward. We're planning new buildings and up-to-date new living, learning, and community spaces. And we're creating a new look and feel for the University's brand.
A university is always changing, but this feels like an especially pivotal moment.
Last month, we said farewell to the brave and bold Class of 2021. We're getting ready to welcome the Class of 2025 this fall—and we're on track for record-setting enrollment numbers. We'll be moving back to fully in-person learning and living, counting down till we once again have bustling residence halls and vibrant campuses.
We're finalizing our new Strategic Plan, which will guide Pace as we renew our commitment to being the premiere outcomes-focused institution in the New York region, preparing our students for lifelong success as leaders and changemakers.
We're building our values of diversity, equity, and inclusion into everything we do, and we're ensuring our new Strategic Plan reflects that priority.
We're marching ahead with our campus transformations, planning for 15 Beekman Street and new, state-of-the-art spaces for our performing and creative arts in New York City, a new Healthcare Hub for training our College of Health Professions students in Pleasantville, and much more.
Of course, change also means that some things come to an end. After 28 years leading—and revolutionizing—what was once the Leinhard School of Nursing and since 2010 has been the College of Health Professions, Dean Harriet Feldman is stepping down from her role. We're incredibly appreciative of all she has done for Pace.
Change is coming to the Board of Trustees, too. On July 1, Trustee Rob Sands, an alumnus of the Elisabeth Haub School of Law, will become our new board chair. He takes the role after my eight-year term comes to an end. I've enjoyed serving Pace, and I look forward to supporting Rob as I remain a trustee.
Marvin and I are both proud of how well our University fared through the pandemic. That success was thanks to the hard work and commitment of everyone in our Pace Community. Now, we're building on that success to build a strong and thriving future. We'll continue to do what we've always done: create life-changing opportunities for our students.
Onward,
Marvin Krislov
President
Mark M. Besca '81
Chairman of the
Board of Trustees