Press Release
Mayor Eric Adams to Address Pace University Commencement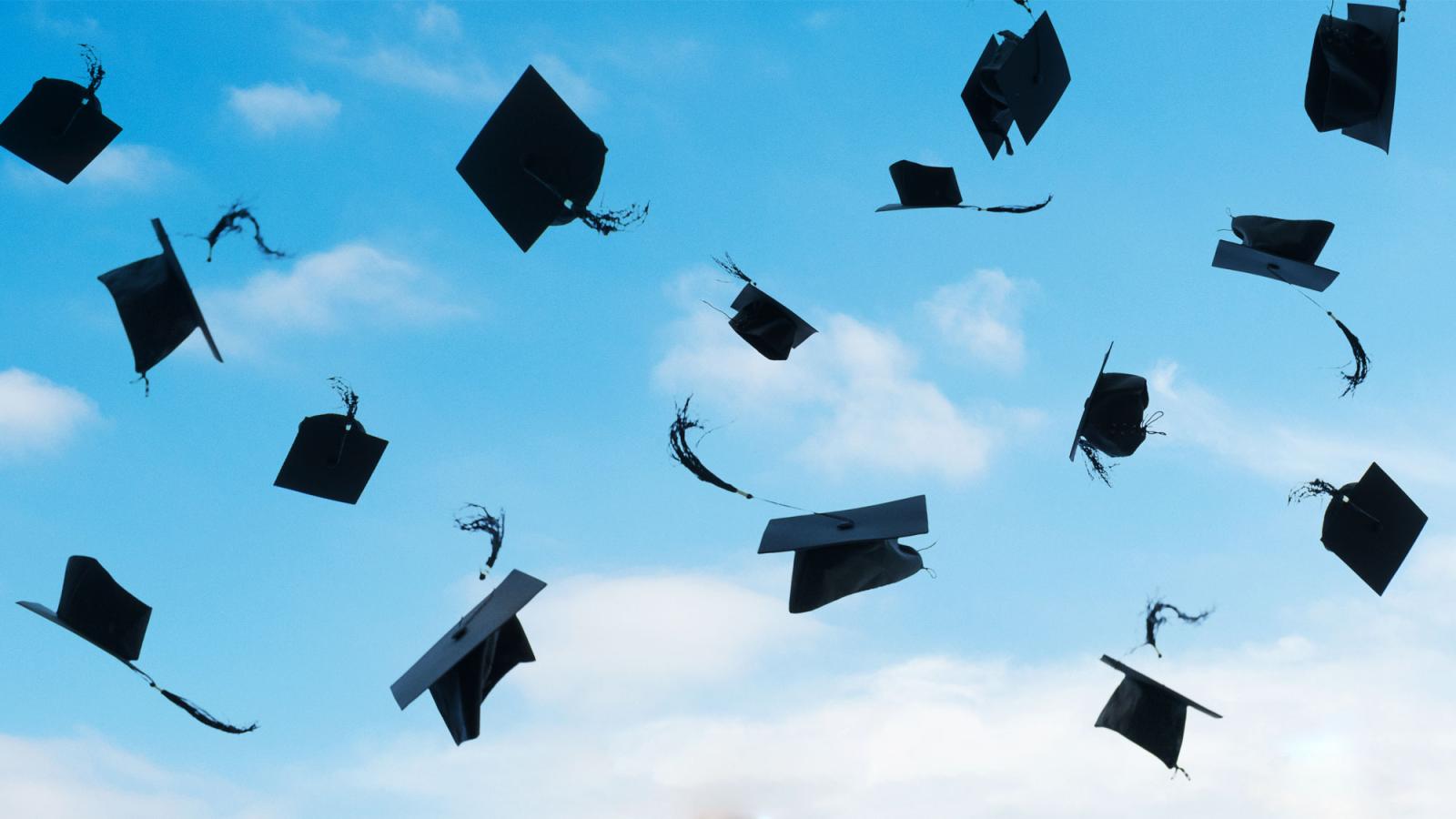 NEW YORK (April 25, 2022) – Mayor Eric Adams will address Pace University's Commencement and will receive an honorary doctorate, Pace University President Marvin Krislov announced today. U.S. Rep. Grace Meng and finance and philanthropy leader Baroness Ariane de Rothschild, a Pace alumna, will also be recognized at the University's first in-person Commencement in three years, to be held on May 16, at the USTA Billie Jean King National Tennis Center in Queens.
For the first time, Pace will hold a combined ceremony for graduates of its campuses in New York City and Pleasantville and from its Elisabeth Haub School of Law in White Plains. Classes of 2020 and 2021, who were not able to have a traditional celebration due to pandemic-related restrictions, will participate in what will be the largest ceremony in the history of the University.
"This will be the biggest and best commencement in Pace University's history, and a fitting celebration for three extraordinary classes of Pace graduates," said Marvin Krislov, president of Pace University. "The classes of 2020, 2021, and 2022 completed their degrees despite unprecedented challenges, and I couldn't be prouder of their resilience, perseverance, and accomplishments."
Mayor Adams will receive a Doctor of Humane Letters, honoris causa, degree at the 10:15 a.m. main Commencement ceremony, and he will address the graduates and their guests. Baroness Ariane de Rothschild '88 MBA '90, will also receive a Doctor of Humane Letters degree, honoris causa, and later in the day she will address graduates of the Lubin School of Business, from which she graduated, in their afternoon ceremony.  Baroness de Rothschild is an accomplished financier, a successful entrepreneur, and a committed philanthropist. She has been president of the board of the Geneva-based Edmond de Rothschild Group since April 2019 and is the first woman to run a Rothschild financial institution.
Congresswoman Grace Meng will receive a Doctor of Laws, honoris causa, degree at the afternoon ceremony for the Elisabeth Haub School of Law. Rep. Meng is serving her fifth term in the U.S. House of Representatives and represents the borough of Queens in the Sixth Congressional District of New York. She is the first and only Asian-American member of Congress from New York State and the first female Congress member from Queens since former Vice Presidential nominee Geraldine Ferraro.
Opportunitas in Action Award Winners
At Commencement each year Pace honors members of the New York City and Westchester communities who exemplify the Pace motto of Opportunitas. 
Marco Damiani, CEO of AHRC NYC, is the 2022 recipient of the Opportunitas in Action Award for New York City.  Damiani leads the largest organization in New York—and among the largest in the country—dedicated to supporting people who are neurodiverse and helping them to lead full and equitable lives. Through its work, AHRC spreads its vision of a socially just world, where the power of difference is embraced, valued, and celebrated. 
Joseph Kenner, CEO of Greyston, is the 2022 recipient of the Opportunitas in Action Award for Westchester. At Greyston, Kenner leads a pioneering organization that unlocks the power of human potential through Open Hiring—a hiring process that is open to anyone who wants to work, without background checks, resumes, or interviews. Over 40 years at its world-renowned Greyston Bakery—which makes the brownies included in Ben & Jerry's products and packaged brownies for Whole Foods Market—Kenner's organization has offered jobs to hundreds of people who otherwise faced obstacles to employment.
About Pace University
Since 1906, Pace University has educated thinking professionals by providing high quality education for the professions on a firm base of liberal learning amid the advantages of the New York metropolitan area. A private university, Pace has campuses in New York City and Westchester County, New York, enrolling nearly 13,000 students in bachelor's, master's, and doctoral programs in its Dyson College of Arts and Sciences, Lubin School of Business, College of Health Professions, School of Education, the Elisabeth Haub School of Law, and Seidenberg School of Computer Science and Information Systems.