Press Release
Pace University Announces Plans to Revitalize One Pace Plaza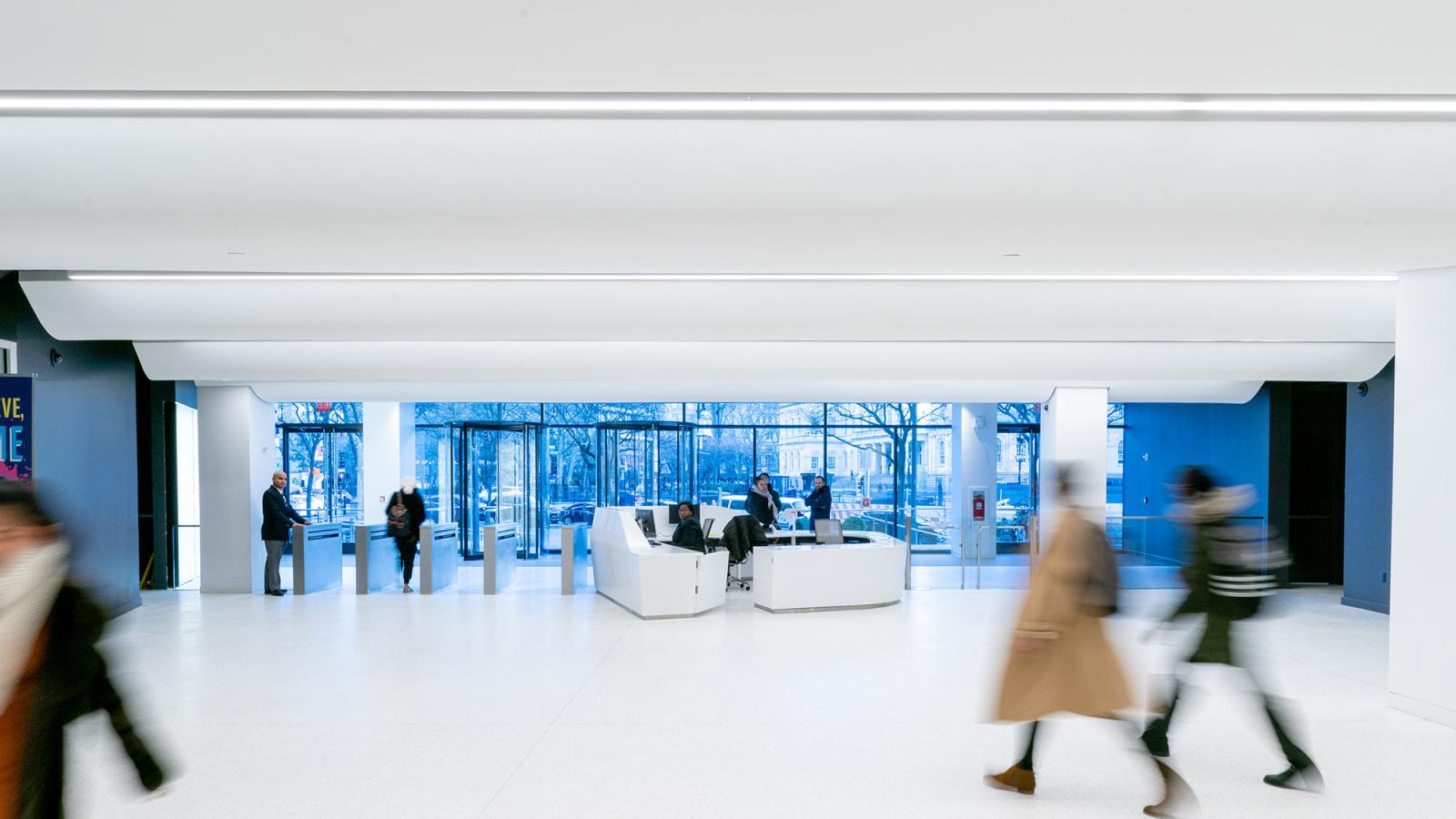 University's Primary Building to Include New Academic Spaces, Modernized Residence Hall, and State-of-the-Art Performing Arts Center
New York, N.Y. (December 9, 2022) – Pace University is pleased to announce the transformation of One Pace Plaza, its central building in lower Manhattan, to include new academic spaces, a modernized residence hall, and a new state-of-the-art Performing Arts Center that will serve its performing and creative arts programs and act as a central gathering space for our community and our neighborhood.
The Board of Trustees approved moving forward with the project at its meeting Wednesday. Once complete, Pace will have a modernized building that reduces carbon emissions and improves energy efficiency while providing faculty, students, and staff with the facilities they need.
"Our Campus Planning and Facilities team has spent many months meeting and consulting with stakeholders while conceptualizing this project," said Pace President Marvin Krislov. "This project is a major step forward for Pace University. I am excited for this next chapter, and I look forward to continued discussion in the coming days, weeks, and months."
While the final details of the renovation are still in development, here is the broad outline of the work:
Reconstruction of the lower floors of One Pace Plaza East, creating an inviting and modern building with classroom and creative arts spaces, collaboration spaces, and a Performing Arts Center that will include a proscenium theater to replace the Schimmel Center plus other theater and support spaces. This provides the up-to-date instructional, creative, and performance spaces we need, and it keeps our large gathering space—used by the entire University and the broader community— at the center of our campus.
Renovations and upgrades to Maria's Tower, providing additional, desirable residential spaces for students. This added capacity, when combined with the addition of 15 Beekman, will allow Pace to exit its leased residence hall at 55 John Street.
When complete, One Pace Plaza will be fully modernized, including its outdated central plant, reducing carbon emissions. All code issues—present and upcoming—will be addressed for the entirety of One Pace Plaza.
Construction is expected to start in the fall of 2023 and be completed in early 2026. Pace's Campus Planning and Facilities team has spent many months meeting and consulting with stakeholders while conceptualizing this project.
Funding for this ambitious project is coming from a variety of sources, including money set aside in Pace's construction fund, the ability to issue debt, and fundraising. New York State and the federal funding will also complement a targeted fundraising campaign.
About Pace University
Since 1906, Pace University has educated thinking professionals by providing high quality education for the professions on a firm base of liberal learning amid the advantages of the New York metropolitan area. A private university, Pace has campuses in New York City and Westchester County, New York, enrolling nearly 13,000 students in bachelor's, master's, and doctoral programs in its Dyson College of Arts and Sciences, Lubin School of Business, College of Health Professions, School of Education, the Elisabeth Haub School of Law, and Seidenberg School of Computer Science and Information Systems.