Press Release
Professor Sonia Suchday Joins Pace University's Board of Trustees
Image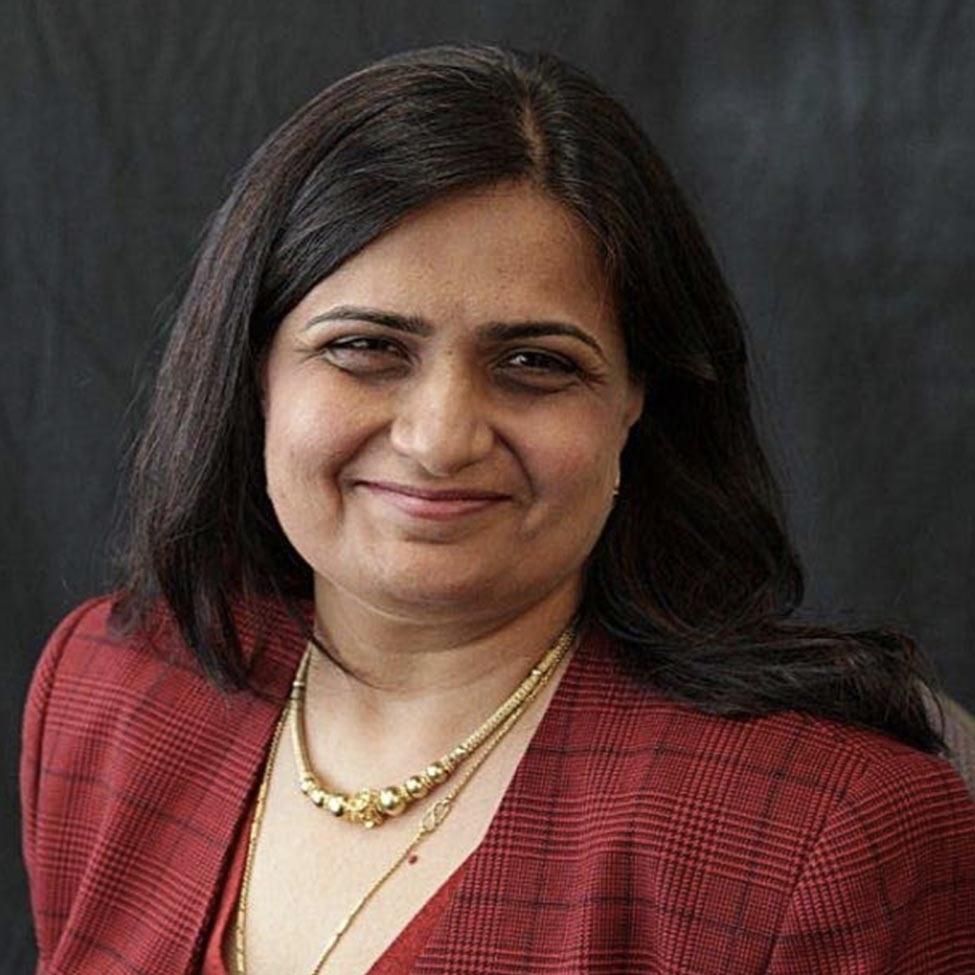 NEW YORK, N.Y. (June 13, 2022) -- Professor Sonia Suchday, Ph.D., chair of the Psychology Department in the Dyson College of Arts and Sciences at Pace University in New York City, has been appointed to Pace's Board of Trustees.
Professor Suchday, who in May was appointed to a three-year term, is a clinical psychologist with an emphasis on health. She has been at Pace since 2013, during which time the department has launched two doctoral programs and remains one of the most popular majors and fields of study at the University.
"Sonia's leadership, background, and commitment to her program and students is impressive," said Rob Sands, chairman of Pace's Board of Trustees. "Her experience as an educator, leader, and​ scholar brings a strong faculty perspective to our board, and we are grateful that she is joining us."
Professor Suchday is the former chair of the U.S. National Committee on Psychological Sciences at the National Academy of Sciences and is a representative of the International Union of Psychological Sciences to the United Nations. As the former co-director of the Institute of Public Health Sciences at the Albert Einstein College of Medicine, Dr. Suchday has extensive experience in building international educational and research programs and international partnerships.
Professor Suchday's research emphasizes the role of spirituality in biopsychosocial well-being and health. Specifically, she focuses on how experiences such as migration to a different country, acculturation, globalization, poverty, and stress affect an individual. She has also focused her research on the psychological impacts of the 9/11 attacks on New York City and the Mumbai terrorist attacks in 2008 that involved coordinated bombings and shootings over four days across India's second most populous city and its de facto financial center.
Her teaching experience includes clinical health psychology, the challenges of working and researching diverse communities, evidence-based therapy, and social and behavioral dimensions of public health, and courses in clinical health psychology.
"I went to school at the age of 2 and I have never left," Professor Suchday said. "I'm very excited to be a part of the Pace community, and I'm eager to learn a different aspect of its governance … I haven't met faculty members as dedicated to their students as I have at Pace. We have a bright future and I'm please to play a small part in it."
Suchday earned her doctorate in clinical psychology from West Virginia University. She received a B.A. from St. Xavier's College in Mumbai, India with a major in psychology and minors in anthropology and sociology.
View a complete list of Pace University's Board of Trustees.
About Pace University
Pace University has a proud history of preparing its diverse student body for a lifetime of professional success as a result of its unique program that combines rigorous academics and real-world experiences. Pace is ranked the #1 private, four-year college in the nation for upward economic mobility by Harvard University's Opportunity Insights, evidence of the transformative education the University provides. From its beginnings as an accounting school in 1906, Pace has grown to three campuses, enrolling 13,000 students in bachelor's, master's, and doctoral programs in more than 150 majors and programs, across a range of disciplines: arts, sciences, business, health care, technology, law, education, and more. The university also has one of the most competitive performing arts programs in the country. Pace has a signature, newly renovated campus in New York City, located in the heart of vibrant Lower Manhattan, next to Wall Street and City Hall, and two campuses in Westchester County, New York: a 200-acre picturesque Pleasantville Campus and the Elisabeth Haub School of Law in White Plains.