Press Release
Rob Sands Named Chair of Pace University's Board of Trustees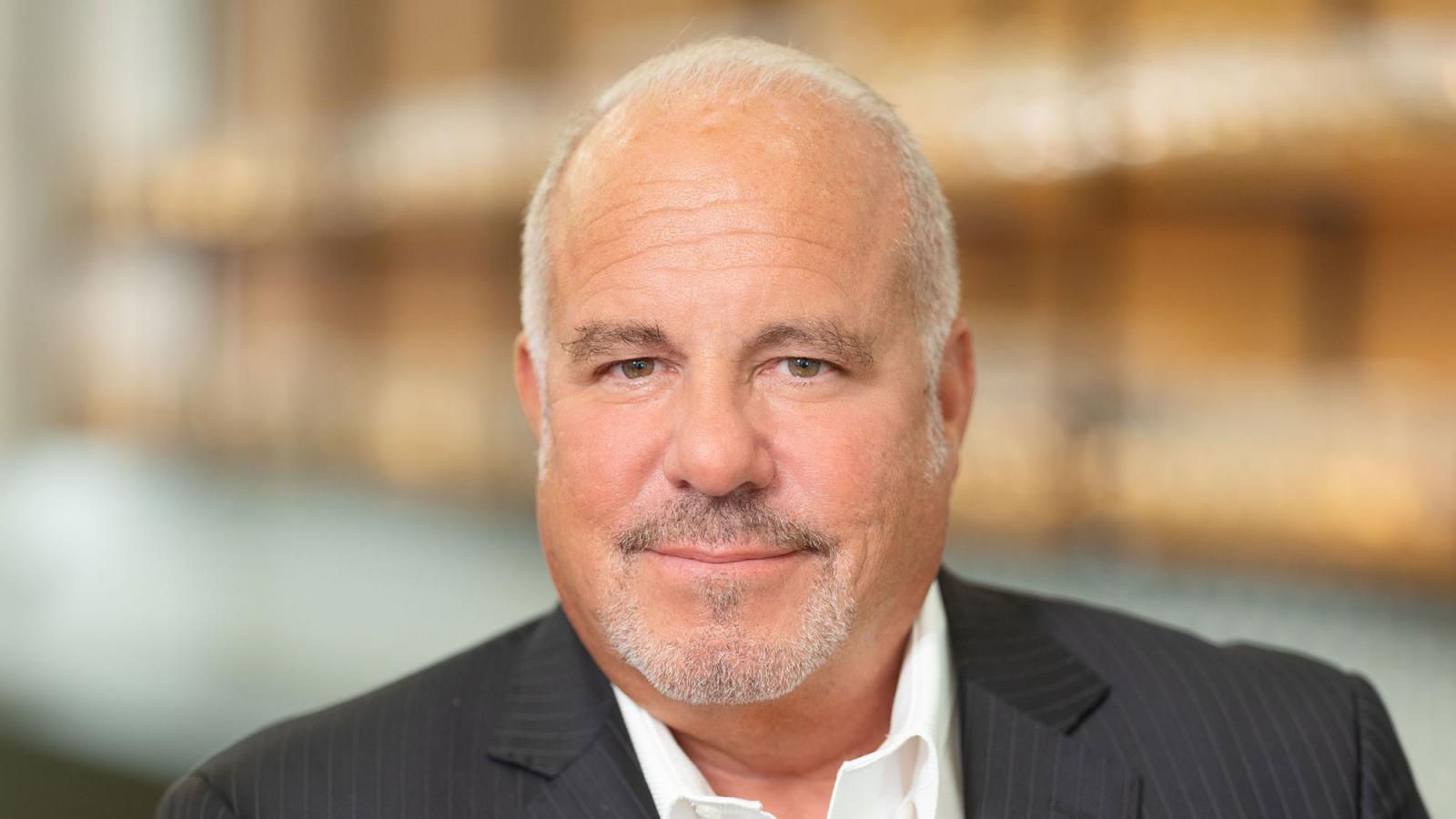 Sands, executive chair of Constellation Brands, succeeds Mark Besca, who served as chair since 2013
NEW YORK & PLEASANTVILLE, N.Y. (June 3, 2021) – Rob Sands, executive chair of Constellation Brands and a graduate of the Elisabeth Haub School of Law at Pace University, has been named chair of the Pace University Board of Trustees, President Marvin Krislov today announced.
Mr. Sands succeeds Mark M. Besca, who is completing an eight-year term as chair and will remain on the board. Mr. Sands, who has been on the board since 2018, begins his term as chair on July 1, 2021.
"Rob Sands is a visionary business leader and a proud Pace alumnus," said President Krislov. "He has been an essential member of our Board of Trustees for the past three years, and I'm incredibly pleased he has agreed to serve as our Board chair. I must also extend my deepest thanks to my friend Mark Besca, who is stepping down as chair after eight years of dedicated service, and I'm gratified that he'll remain on the Board as a trustee."
The transition takes place at an exciting time at Pace University. It is adding 12 new online graduate programs that align with growing market demands; remaining hyper-focused on experiential learning, career readiness, diversity and inclusion, and providing a strong return on investment to its students while investing significantly in its nationally acclaimed programs such as its School of Performing Arts, College of Health Professions, Seidenberg School of Computer Information Systems, and the Elisabeth Haub School of Law, which this year was ranked as the No. 1 environmental law program in the country.
All of these strategic investments are helping Pace continue to fullfil its mission of Opportunitas, or creating opportunities that empower its diverse student body.
"I am honored to be named chair of Pace University's Board of Trustees and eager to work with my colleagues on creating opportunities and providing access to education for ambitious, dedicated students," said Mr. Sands. "I'm also grateful to Mark Besca for his leadership, continued support and dedication to Pace University."
Mr. Sands is currently Constellation's executive chair where he is responsible for providing strategic leadership, working with the board of directors and the chief executive officer to establish long-range goals, strategies, plans and policies.
He first joined Constellation in 1986, serving in a number of roles with increasing responsibility including executive vice president and general counsel and chief executive officer of Constellation Brands. Mr. Sands was named company president and CEO in 2007 and served in that role for 12 years. He is board chairman of the New York Kitchen, the Greater Rochester Chamber of Commerce and ROC2025. In addition to serving on Pace University's board, he is a member of the boards of the Rochester Regional Health System, UR Thompson Health and Boca Regional Hospital Foundation.
Mr. Besca, a 1981 graduate of the Lubin School of Business, has been a Pace Trustee since October 2001; his last meeting as board chair will be June 23, 2021.
"I'm very happy to hand over the reins as chair of the Pace Board of Trustees knowing they'll be in the very capable hands of Rob Sands," said Mr. Besca. "It has been an honor and a privilege to serve in this role for eight years, and to help create the kinds of opportunities for today's students that Pace once created for me. I'm looking forward to continuing as a trustee, and to supporting Rob in any way I can."
About Pace University
Pace University has a proud history of preparing its diverse student body for a lifetime of professional success as a result of its unique program that combines rigorous academics and real-world experiences. Pace is ranked the #1 private, four-year college in the nation for upward economic mobility by Harvard University's Opportunity Insights, evidence of the transformative education the University provides. From its beginnings as an accounting school in 1906, Pace has grown to three campuses, enrolling 13,000 students in bachelor's, master's, and doctoral programs in more than 150 majors and programs, across a range of disciplines: arts, sciences, business, health care, technology, law, education, and more. The university also has one of the most competitive performing arts programs in the country. Pace has a signature, newly renovated campus in New York City, located in the heart of vibrant Lower Manhattan, next to Wall Street and City Hall, and two campuses in Westchester County, New York: a 200-acre picturesque Pleasantville Campus and the Elisabeth Haub School of Law in White Plains. Follow us on Twitter or on the Pace News website.