Pace Magazine
Sabrina A. Griffin '92: Creating a Blueprint For Leadership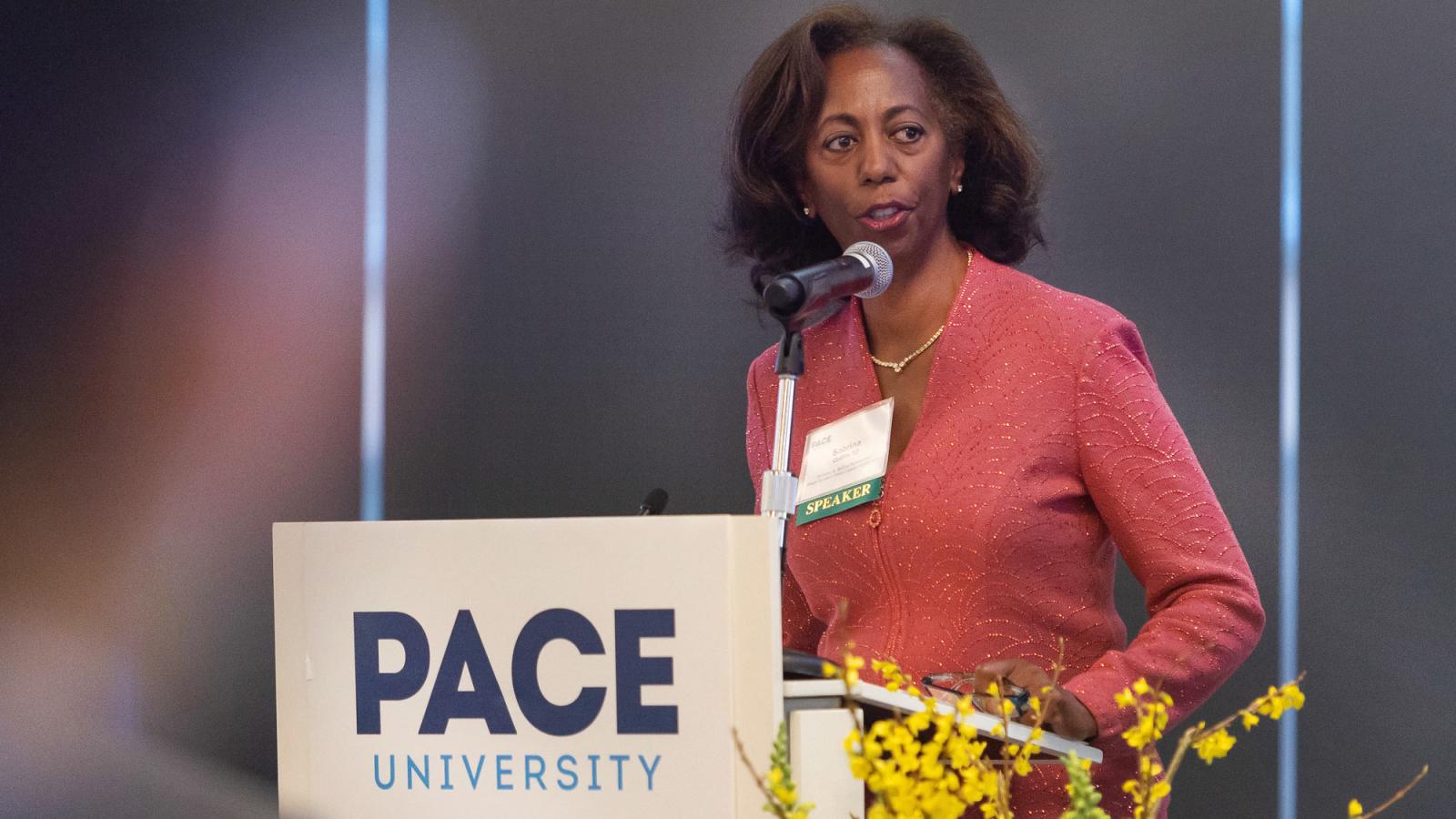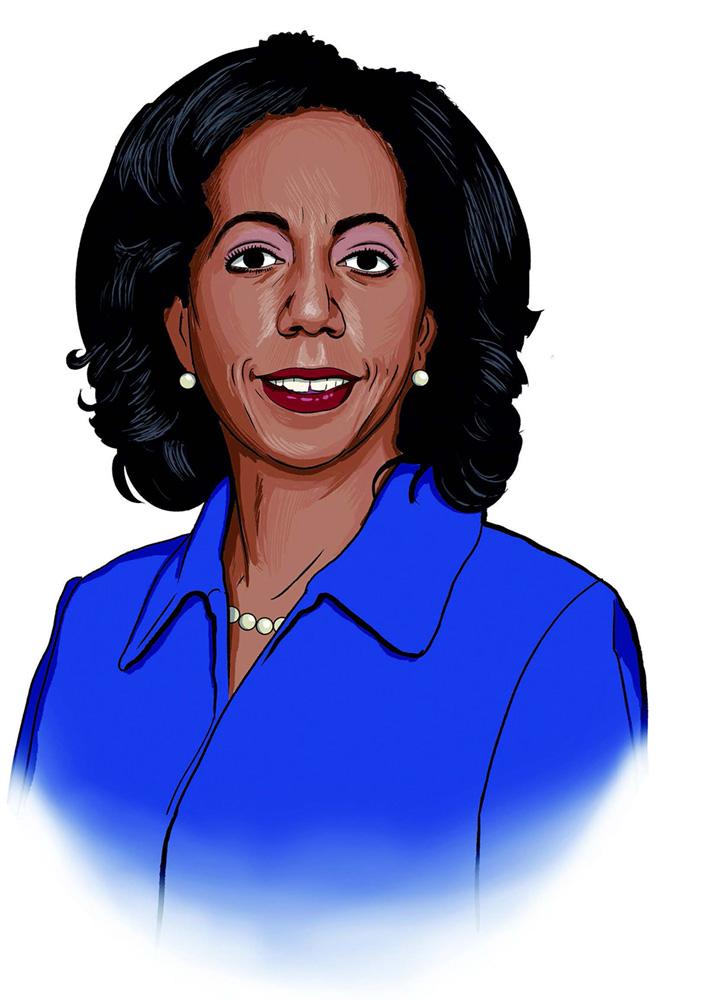 In a 30-year career at the Chubb Group of Insurance Compa­nies, Sabrina A. Griffin '92 built com­munity and connections as a diversity manager and later as an assistant vice president. As the company grew to become the world's largest publicly traded insurer, Griffin worked to maintain its supportive environment—and to promote increas­ingly diverse executive ranks. She designed and implemented leadership development programs for women, people of color, and LGBTQ+ employees.
That experience left Griffin well posi­tioned for a new role: she is the first-ever Leadership Council Chair of the new Pace University Alumni Association, launched in September 2021.
"I want the Alumni Association to be a space where programming is accessible to all alumni, regardless of life experience, graduation year, or school," Griffin says. "I want it to be a place where alumni can seek meaningful engagement and truly create a Pace alumni community."
When Griffin left the corporate world in 2016, she found herself able to pursue new opportunities. She continued her professional work, joining the diversity, equity, and inclusion firm Jennifer Brown Consulting as a senior consultant. And she rekindled a connection with her alma mater, where she'd earned an MBA while working full-time at Chubb.
"I want the Alumni Association to be a space where programming is accessible to all alumni, regardless of life experience, graduation year, or school."
"I came to Pace because I knew the MBA program was excellent, and that it offered an outstanding evening component" that en­abled her to study while continuing her ca­reer, she says. "It had a reputation of offering students the opportunity to learn in the field. And it was accessible, inclusive and diverse."
Seeking to provide the same kinds of edu­cational opportunities for a new generation of students, Griffin first joined Pace's Presi­dent's Council and then the recent Presiden­tial Task Force on Diversity and Inclusion. She lends her expertise to Career Services and to Lubin's Human Resources and Talent Management Club.
"Sabrina brings such great energy to everything she does," says Pace President Marvin Krislov. "She has a wealth of valuable knowledge and experience, especially on DEI priorities. But even more than that she's just such a positive, construc­tive force." Griffin will rely on that force as she works to connect more than 158,000 alumni worldwide.
"When my new role was announced, I received an outpouring of congratulations from alumni on LinkedIn," she says. "They were all wonderful, but the ones that really stood out were from the international alum­ni. One alumnus in the United Arab Emirates told me how much he wanted to be involved."
Naturally, she's promptly started brain­storming programming ideas for interna­tional alumni—and recruited her LinkedIn correspondent to help engage other alumni in his region.
More from Pace Magazine
Pace Magazine
Through Blue CoLab, John Cronin is helping to build a future in which our drinking water is truly clear.
Pace Magazine
Alumnus. Attorney. Entrepreneur. And now—Chair of the board. After years building his business and cementing his reputation, Rob Sands is excited to build Pace bigger and better than ever.
Pace Magazine
Across our campuses, we're looking to the future—innovating new programs, forging new partnerships, preparing our students for the workplace of tomorrow. It's time for Pace Magazine to get a fresh new look and feel, too.