Pace Magazine
Summer 2022: 10 Things to Inspire You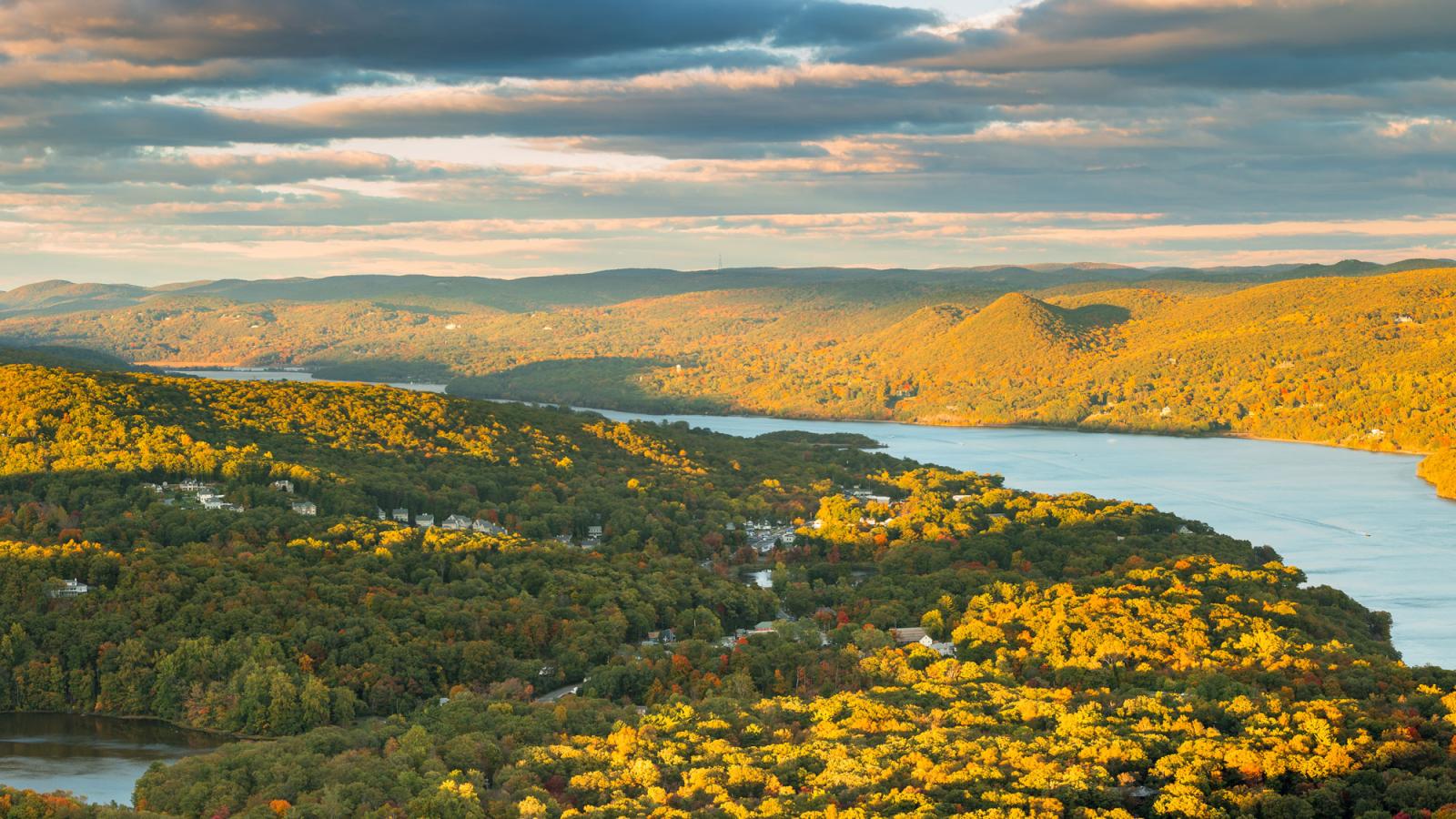 #1 in the Nation
Image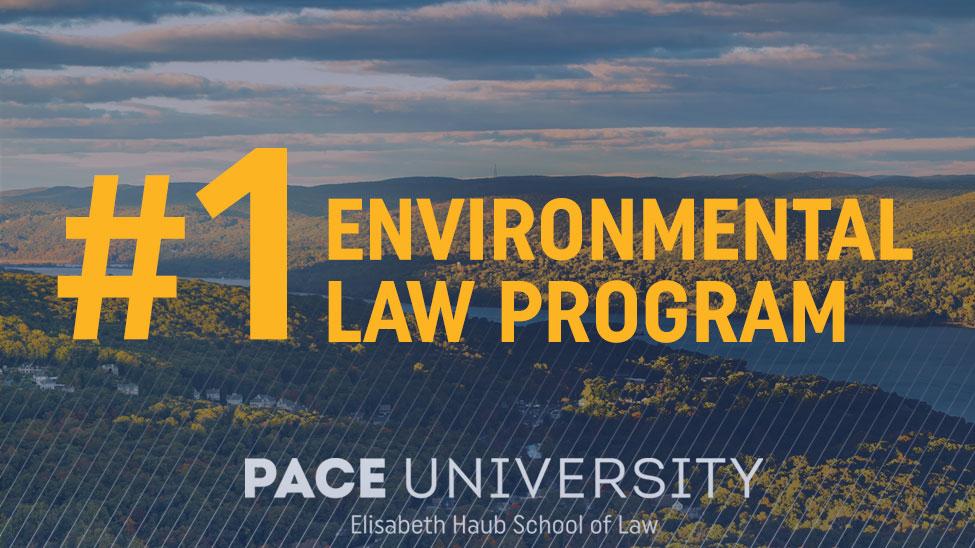 Pace University's Elisabeth Haub School of Law is once again ranked number one in the country for Environmental Law by the latest U.S. News & World Report rankings. This is the second year in a row, and the third time in four years, that Haub Law has received the number one ranking. The program continues to recruit top faculty, establish leading-edge programs, and attract students who seek to become the environmental law leaders of the future.
2. RADical Health
Pace is leading the charge when it comes to managing mental health—and is proud to be a partner of RADical Health, an innovative skill-based resilience program from the Radical Hope Foundation that empowers students to work through challenges before reaching a crisis point.
3. Winner, Winner
Image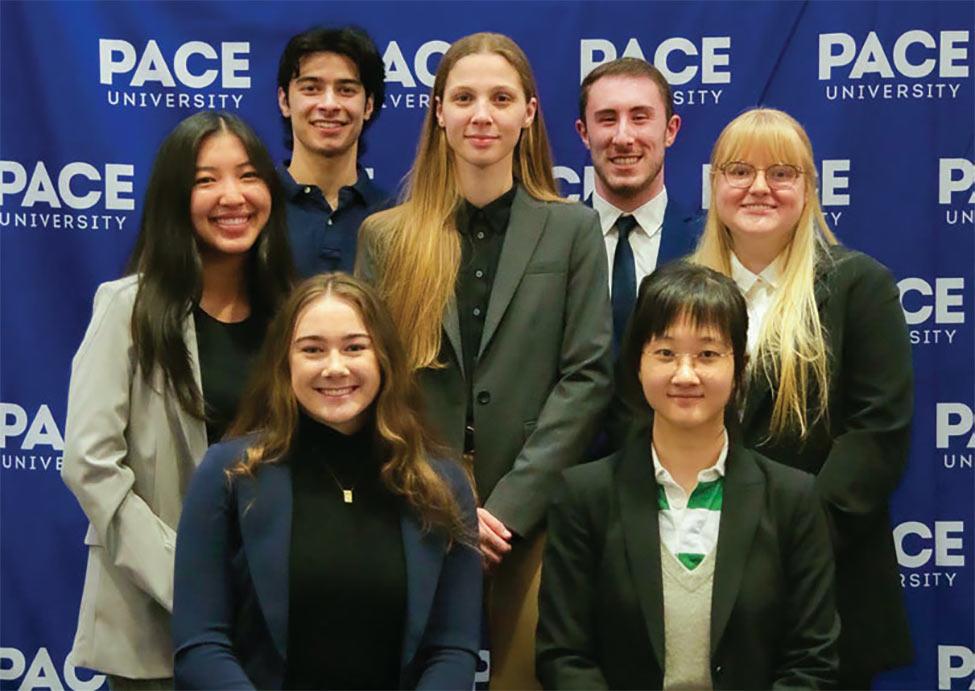 Pace's Federal Reserve Challenge Team made history at the 18th Annual Federal Reserve College Challenge, winning the national title for the fifth time. With the victory, Pace now has won five of the last seven titles and has the most victories of any team in the history of the competition, surpassing Harvard University's four wins.
4. Healthcare Access for All
Physician Assistant student Elyse Hopper was selected as a Student Delegate for the American Academy of Physician Associates (AAPA) House of Delegates and represented Pace at this year's AAPA conference. In her role as a Delegate, Elyse worked to increase the access to healthcare to the sick and underinsured.
5. Expanding STEM Education
Image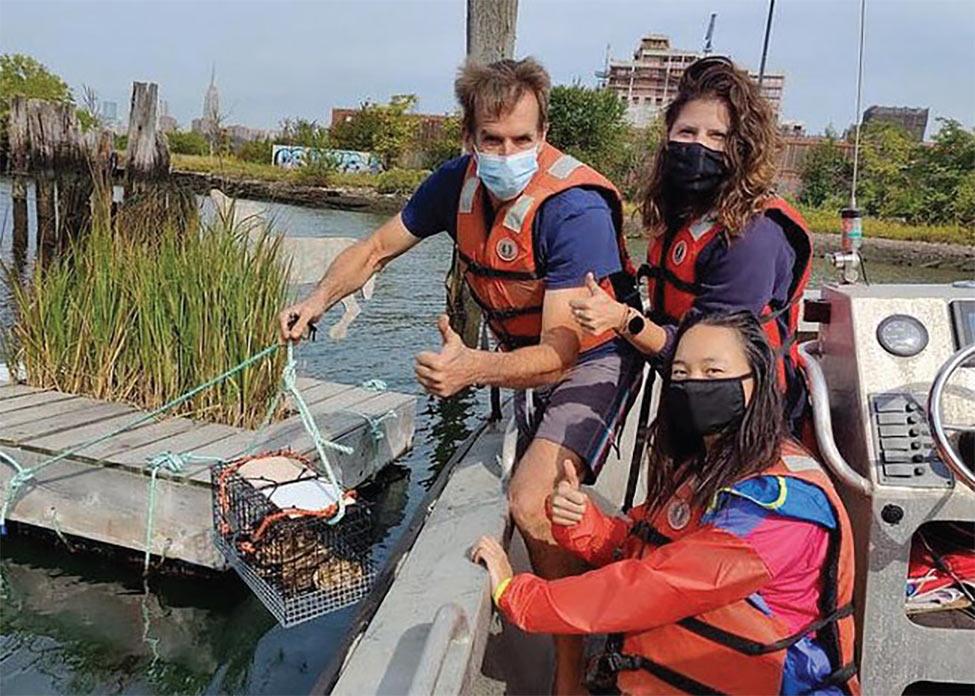 Pace's School of Education and the Elisabeth Haub School of Law have been awarded a grant from the National Science Foundation to expand STEM education for K–12 students in NYC. Pace undergraduates, overseen by JD and LLM law students, will provide access to dynamic and immersive learning experiences for under-represented communities.
6. A Tribute to DJ
Image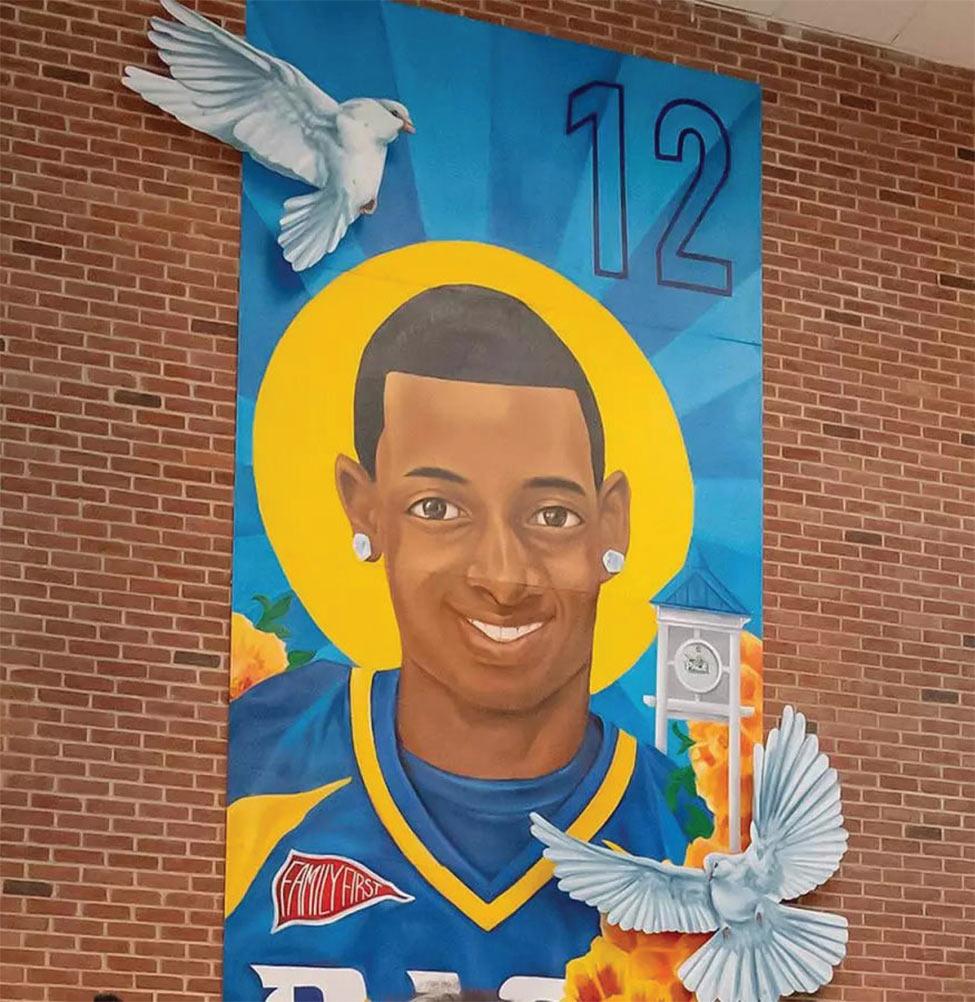 In an effort led by Pace students Irach'e "Shea" Teague '22 and Ja'Rette Mungin '21, a newly commissioned mural of Danroy "DJ" Henry, a student who was shot and killed by a Pleasantville police officer in 2010, was installed on Pace's Pleasantville Campus during the second annual Social Justice Week. "This is my most heartfelt piece to date," shared artist Brittney S. Price. "I've done memorial murals before, but not for the subject's direct community for unifying and healing."
7. ESG Thinking
The Elisabeth Haub School of Law recently announced the launch of the Haub Sustainable Business Law Hub (say that 10 times fast!). The Hub will serve as an incubator, student training program, and think tank devoted to addressing global sustainability challenges through policy, research projects, relationships with the business community, and capacity building in private environmental governance.
8. Addressing the Nursing Shortage
Image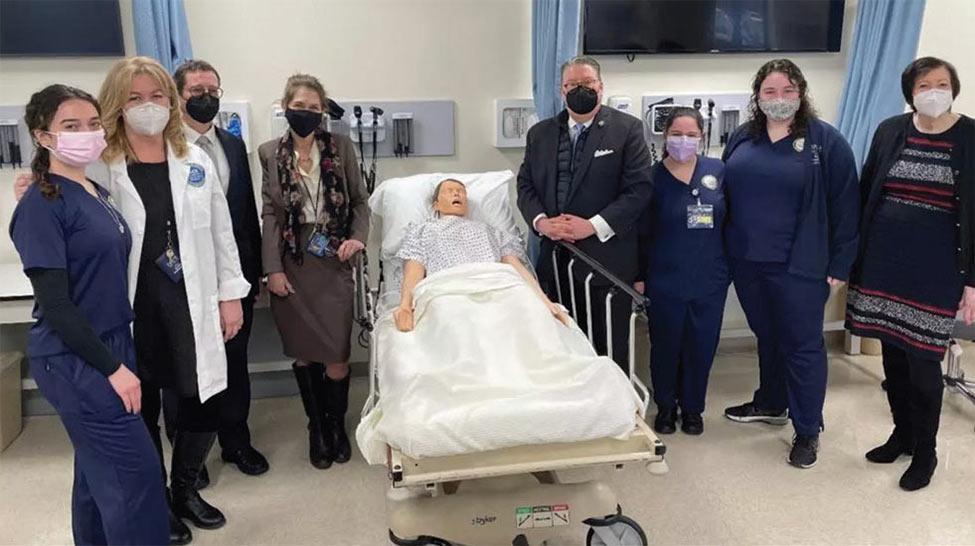 New York State Senator Pete Harckham visited Pace's College of Health Professions for a tour of its clinical simulation labs and held a roundtable discussion on addressing New York's critical need for nurses and other primary care professionals. "It is critical that we encourage and reward people to join the nursing profession, which needs rejuvenation and reinforcements," said Senator Harckham.
9. Empowering Queer Leaders
Pace's LGBTQA+ Centers have received a $23,000 grant from the Leonard Litz-Foundation to help empower the next generation of queer leaders. The grant will fund Pace's annual Q-Camp leadership retreat and a new program, the TGNCNB (transgender, gender nonconforming, nonbinary) and QTPOC (queer and trans people of color) Leadership Series.
10. $1.2 Million Grant for SOE
Image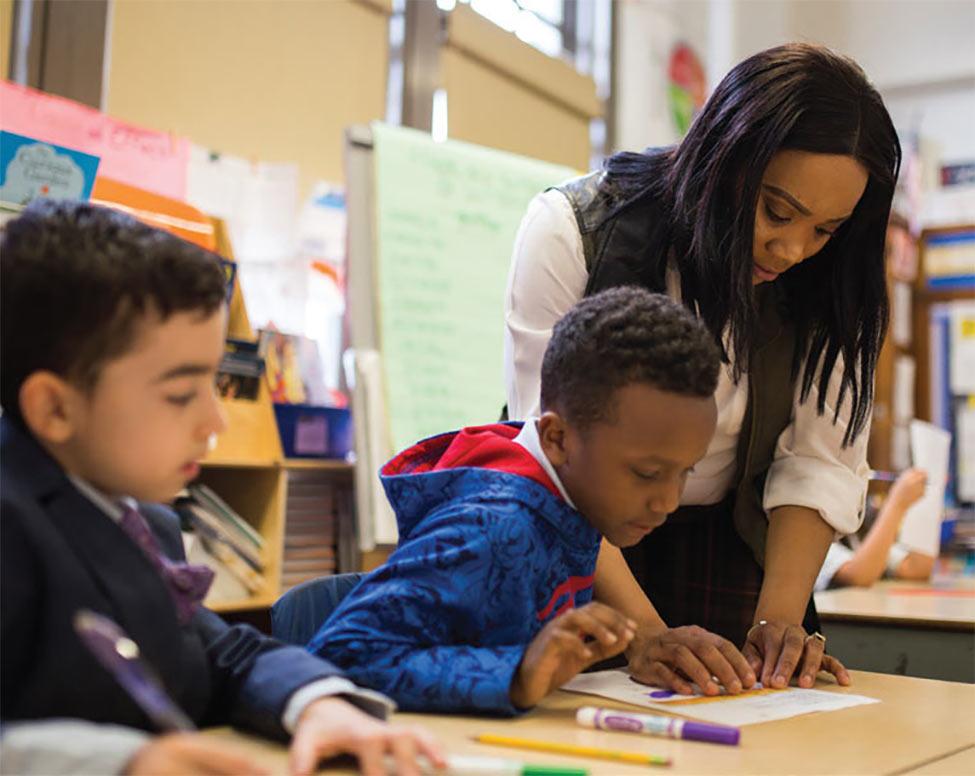 With the support of this NYS Department of Education grant, Pace's School of Education will recruit, support, and retain candidates from historically underrepresented communities into the teaching profession, who are highly qualified, value equity, and reflect diversity in today's classrooms, particularly in high-need schools where there are local teacher shortages.
More from Pace Magazine
Pace Magazine
The Great Resignation. Remote Work. COVID-19 and the future of work. You've heard it all, but what does it mean? Talent Management expert Ibraiz Tarique, PhD, breaks down the ever-evolving relationship between employers and the people who truly make workplaces tick.
Pace Magazine
Through the U.N. Millennium Fellowship, three Pace students are innovating the way food insecurity is addressed on campus with the Fare Trade program.
Pace Magazine
Across our campuses, we're looking to the future—innovating new programs, forging new partnerships, preparing our students for the workplace of tomorrow. It's time for Pace Magazine to get a fresh new look and feel, too.