Pace Magazine
An Unforgettable Season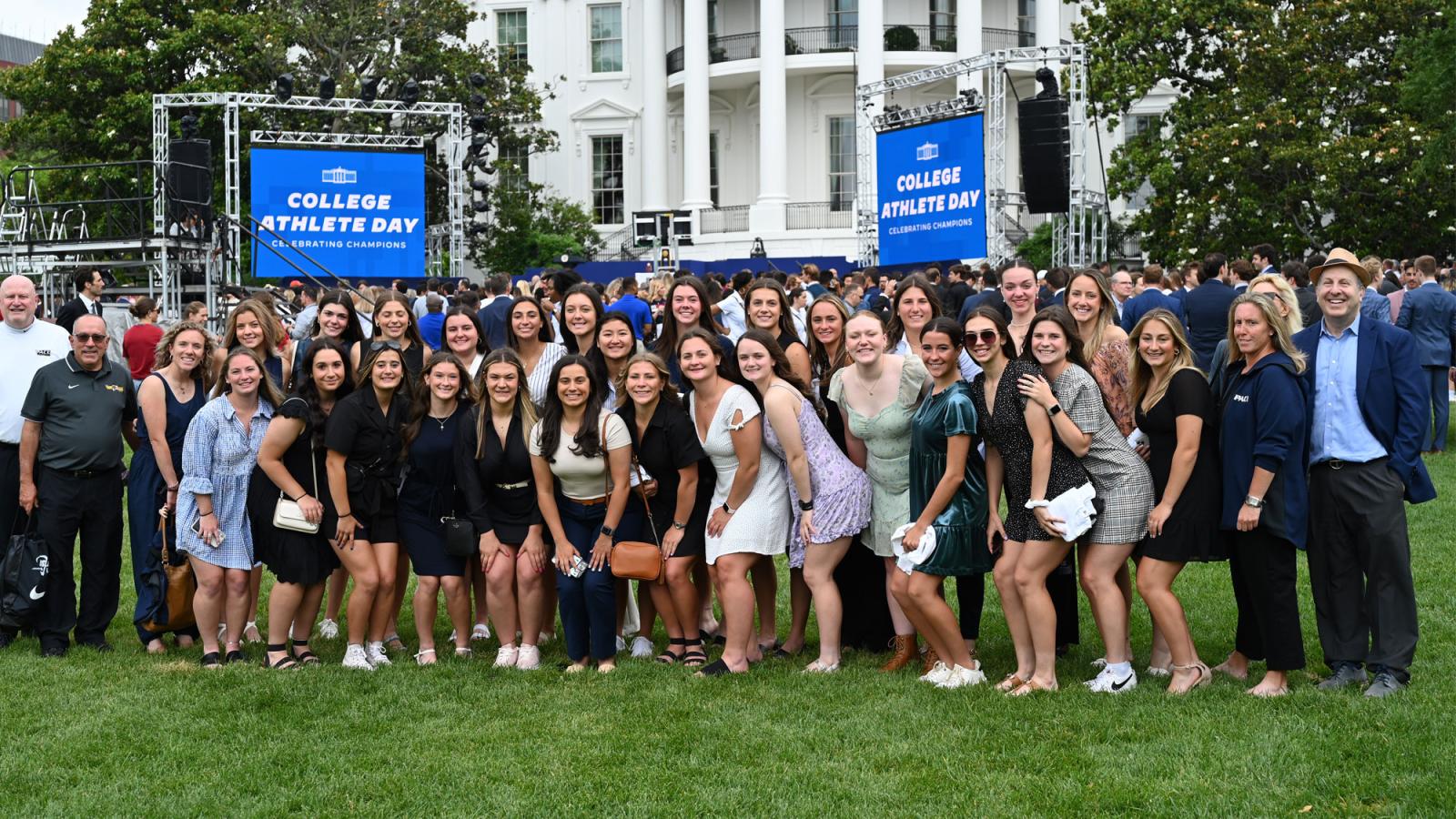 All we kept saying all year long, was why not us? Why not Pace?"
These are the words of Pace women's lacrosse head coach Tricia Molfetta, who, along with the entire squad, can now take their rightful place in the Pace Athletics and NCAA record books. While the season began with high expectations for this talented group of players, few expected them to finish the way they did—winners of the NCAA Division II National Championship, becoming the first NCAA collegiate team not just in Pace history, but in all of Westchester County, to win a national title.
"All season long, from the preseason in the fall, this is what we worked for," said midfielder Aleya Corretjer upon defeating top seeded West Chester University of Pennsylvania in the national championship. "We worked every day for it, and just to get to this end goal, it feels amazing. All the work paid off."
The season started off strong. The Setters made an early statement with a convincing 16-6 win against top-ranked East Stroudsburg, and a 19-8 victory over fourth-ranked University of Tampa. Led by standout players including Corretjer, Angelina Porcello, Sydney Juvelier, and Alexandra Quinn, alongside several other talented teammates, the Setters gained considerable momentum heading into NE-10 Conference play.
We worked every day for it, and just to get to this end goal, it feels amazing. All the work paid off.
Against NE-10 opponents, Pace didn't let up. They racked up victory after victory, finishing conference play with a perfect 12-0 record, securing the NE-10 Conference regular season title over accomplished teams like Adelphi University and Le Moyne College in convincing fashion. Arguably their lone hiccup of the season came in the finals of the NE-10 Conference Championship, losing a nail-biter to Le Moyne by one goal.
Temporarily humbled, the team vowed to strike back, intent on affirming that they belonged with the nation's best.
Due to their success during the regular season, Pace was awarded the top seed for their region in the NCAA Division II National Championship, a March Madness-style tournament featuring the 16 top teams in the nation. After first- and second-round victories against the University of New Haven and Adelphi, the Setters secured themselves in the Final Four, earning a trip to Indianapolis to compete for the top prize.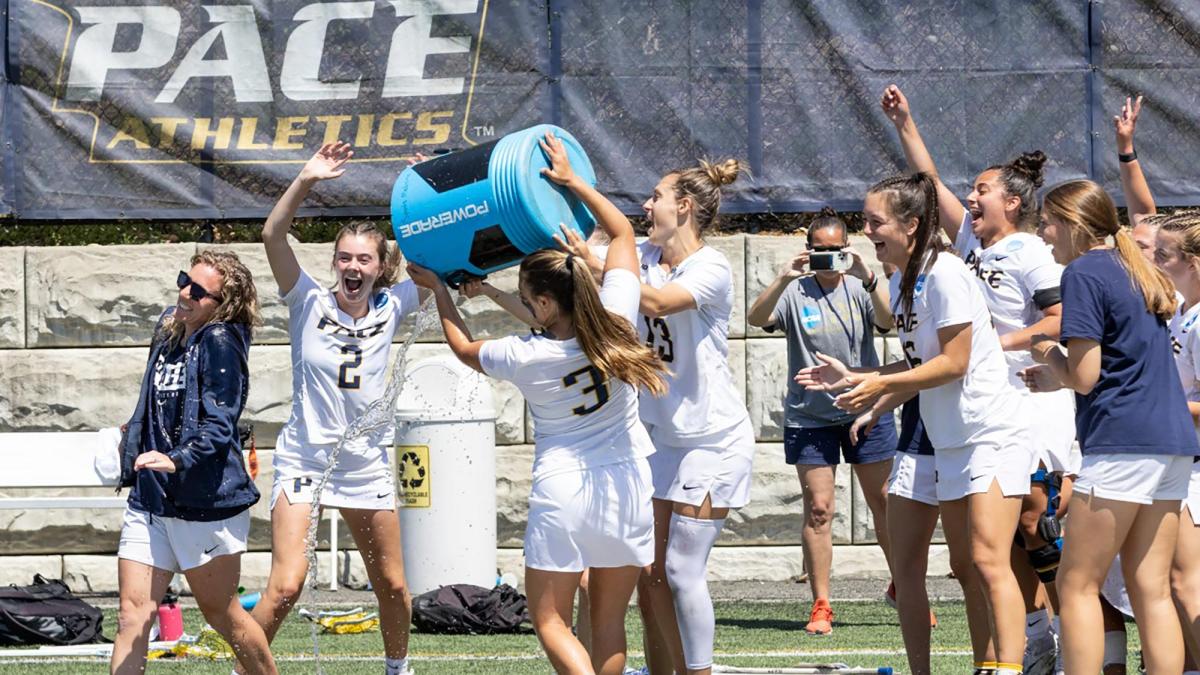 This time, the Setters made sure they were not going to go home empty-handed. After dominating Florida Southern 21-11 (other than the loss against Le Moyne, an early-season loss against Florida Southern were the lone defeats in their 21-2 season), the Setters set their sights on the national title. Their opponents, West Chester University, were the top-ranked team in the country and the favorites to take home the silverware. Pace, by proof of their performance, did not care.
In one their best games of the season, Pace defeated West Chester by a score of 19-9, essentially ending the contest after the first quarter with a truly dominant 10-0 display. The Setters' 19 goals were the most ever scored in a national championship game, and the Pace women's lacrosse team, a program that only began in 2015, were crowned national champions.
"What you saw today, we had been doing all season," said Molfetta during the postgame press conference. "They've worked so hard for this. Even though we were beating teams by 10 goals all season, I think there were still people that doubted us."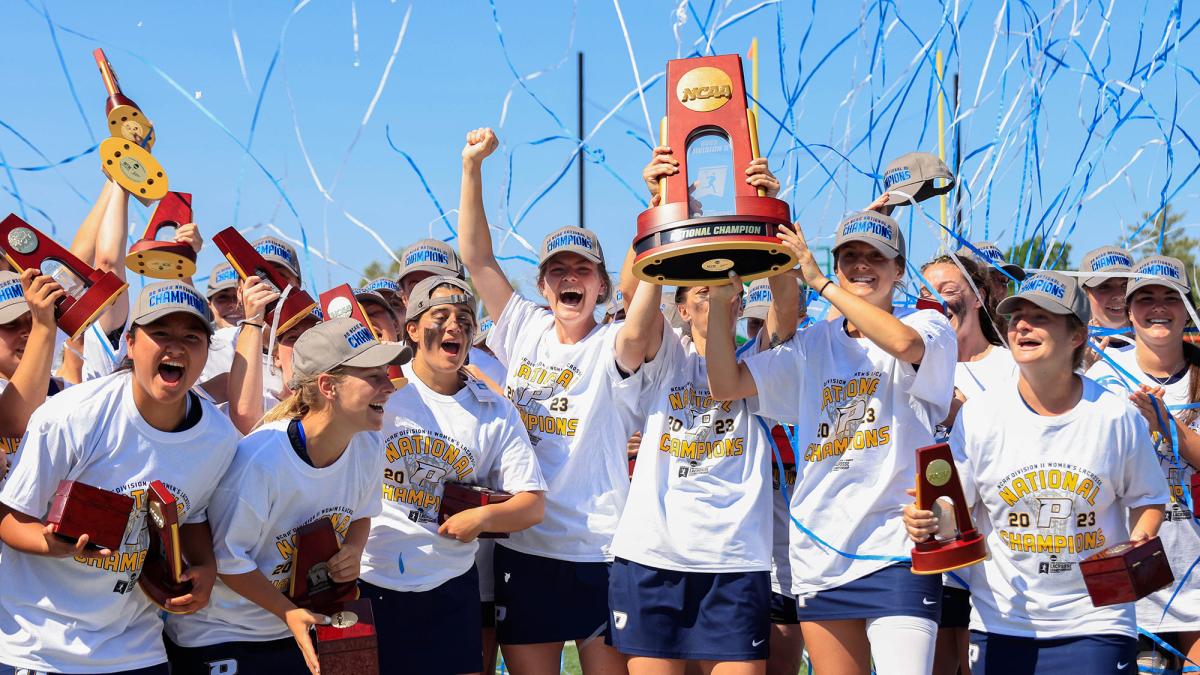 Although the games were over, the season had yet on more surprise in store. For their accomplishments, the team was invited by President Joe Biden and First Lady Jill Biden to the White House.
"Being invited to the White House was truly an unforgettable experience and I am so glad I was able to share it with my whole team," said Angelina Porcello. Porcello, arguably the team's best player all season, was named Intercollegiate Women's Lacrosse Player of the Year, and was a finalist for the nationwide DII Honda Athlete of the year.
"It was so incredibly special to be welcomed to the White House in celebration of our national championship win," added Emma Rafferty. "Being able to share this moment with my teammates and administrators will be a memory I will never forget."
The Setters joined 47 teams from schools across the country including University of Texas, Penn State, University of Virginia, Stanford University, and University of North Carolina, among others. The teams represented 19 sports from all three NCAA divisions—national championship winners—that were recognized on the South Lawn of the White House as part of "College Athlete Day."
"You made tremendous sacrifices—training through injuries, birthdays, vacations, and even a pandemic," Vice President Kamala Harris told the crowd. "You know, all of you, what it means to commit and to persevere. And we know that so often, during the course of a long season, sports teams also become a family. You develop life-long relationships. You demonstrate teamwork and character. You make the people around you better in every way. You are leaders. You are role models. And, of course, you are champions."
More from Pace Magazine
Pace Magazine
Pace's baseball team ended the season on quite a high note, amassing some silverware alongside some impressive individual awards.
Pace Magazine
Lubin student Sadie Lorence spent her senior year researching the intricacies of a notable legal dispute around the '90s hit song, "Bittersweet Symphony"–and in doing so, has found her professional calling.
Pace Magazine
We were thrilled to celebrate our graduates on Monday, May 15, 2023, at the USTA Billie Jean King National Tennis Center with their friends and family! See who addressed the Class of 2023 and see photos from the big day.