Students
Vice President of the Class of 2022 is passionate about advocating for underrepresented patients
Class of 2022 Vice President Anonna Chowdhury, PA-S, is passionate about advocating for patients who are underrepresented in medicine. Her goal is to bridge the gap and educate patients to better understand their next steps.
Image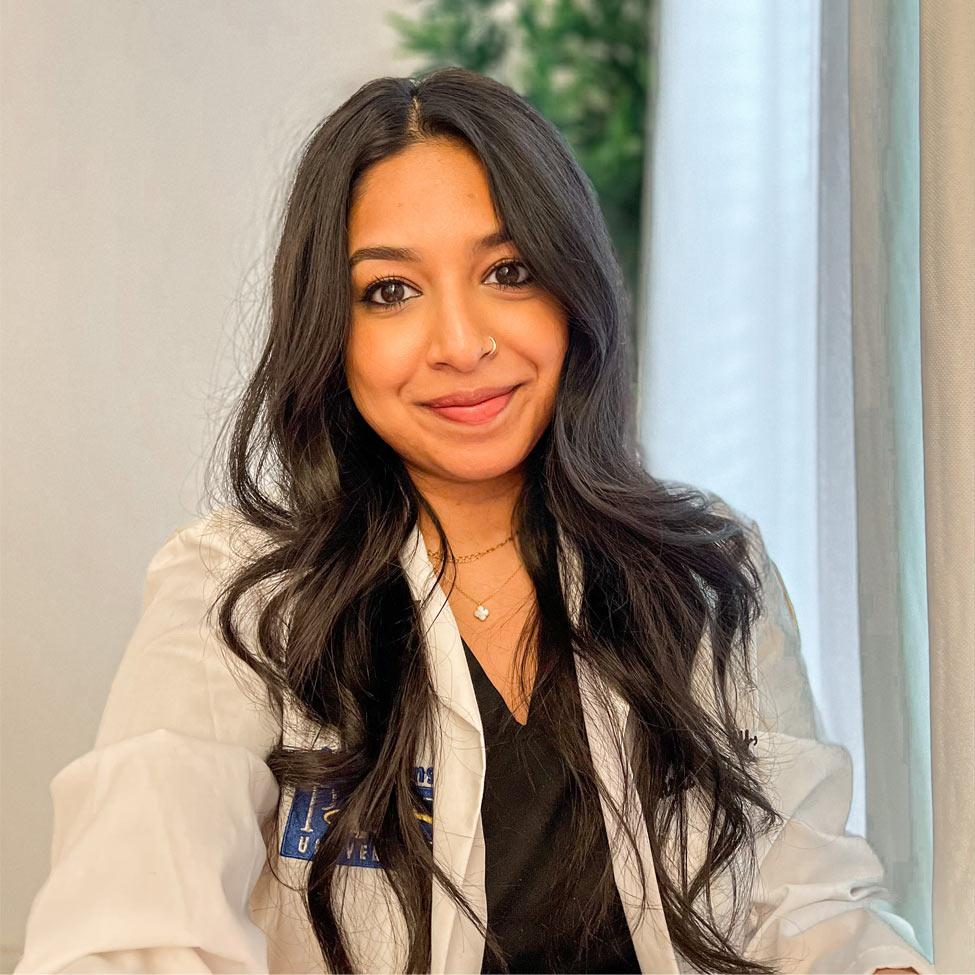 Anonna grew up in an underserved area in Queens, New York, with her immigrant parents. She noticed that whenever she would visit the doctor's office, her parents had difficulty understanding the doctor's instructions. Once she started volunteering at hospitals in New York City, Anonna realized how physician assistants (PA) can make a difference in the medical community, which led her to focus her education on (PA) studies.
The College of Health Professions (CHP) prides itself on giving back to communities and teaching their students to do the same, which is one of the reasons Anonna was drawn to CHP's PA program. "During my interview I saw how CHP emphasized medically underserved populations, whether it was learning in our classroom, setting up [fundraising] drives, or even rotating at some of the most underserved hospitals in our city. These are all principles that were important to me, so when it came to deciding where I wanted to further my education, CHP was an easy choice," said Anonna.
"During my interview, I saw how CHP emphasized medically underserved populations..."
—Anonna Chowhury
Throughout her education at Pace, Anonna has learned to always follow her instincts. She appreciates the fact that professors encourage students to think on the spot while providing the proper tools to succeed to treat patients efficiently and effectively. She noted, "During my rotations, I can finally understand how a student's small contribution can have a large, positive impact on a patient's well-being."
Anonna recently completed an elective experience in Neurosurgery at The Mount Sinai Hospital working with mentor and CHP alumna Leslie Schlachter, PA-C, clinical director and chief advanced practice provider (@BrainyLeslie). Through this experience, Anonna was able to see the vast roles PAs play in the hospital. She was able to observe patients in the clinic, act as the first assistant in the OR, and even while taking consults from every department in the hospital. Anonna credits Leslie for being an amazing mentor. "My experience with Leslie was better than I could have ever imagined. I remember going into the rotation feeling very nervous because I did not know much about neurosurgery. She guided and taught me everything I needed to know as she would explain with visuals and analogies," said Anonna.
Image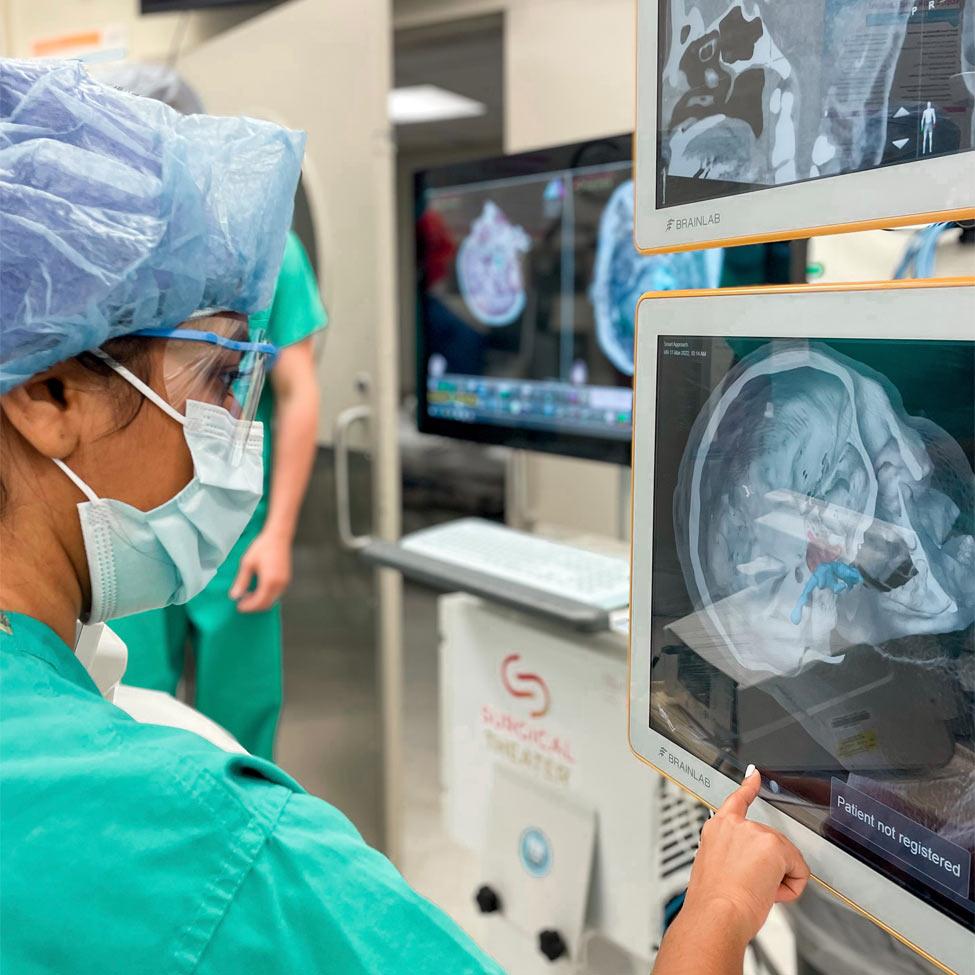 Leslie explained that this elective in neurosurgery at Mount Sinai offers an in-depth experience into the fast-paced specialty services that are offered to patients. She discussed how students like Anonna train with a variety of teams, including inpatient on-call and floor; outpatient brain and spine; cerebrovascular outpatient and interventional radiology teams. There were over twenty PA and nurse practitioner participants in her training. Through this experience Leslie praises Anonna for now having a complete understanding of all the niches in neurosurgery and how their team works together to manage high volume, complex neurosurgery patients. "Her flexibility and dynamic personality as well as her enthusiasm for learning allowed her to absorb everything that was offered to her. We would love to have her back as one of our full-time physician assistants," said Leslie.
After graduating in December 2022, Anonna hopes to continue to work in a neurosurgery department that prioritizes advocating for medically underserved populations.
More from Pace
Students
Nursing student Kalin Tang '22 traveled around the world and found herself at Pace University's Lienhard School of Nursing. Kalin and her family lived in countries like Hong Kong, Korea, and Thailand, and also in several states throughout the United States.
Alumni
"I was fortunate enough to work with a physician and participate in clinical trials that changed the fate of HIV from a death sentence to a chronic illness like asthma and diabetes. This is what ignited my passion for clinical research."
Faculty and Staff
Join Pace's Office of Research on Thursday, April 7, for The Future of Pace, an interdisciplinary online conference featuring panel discussions and faculty research presentations, as well as a keynote address by Dan Porterfield, president and CEO of the Aspen Institute.