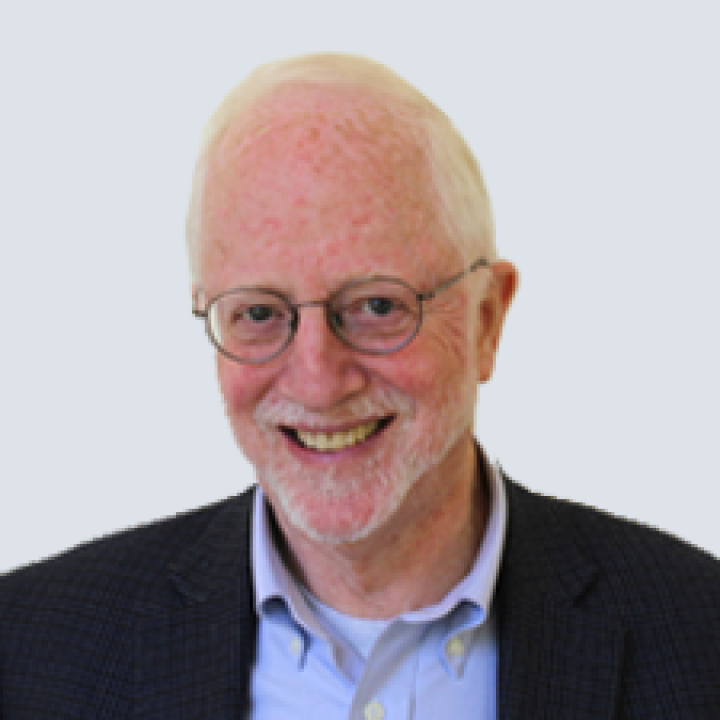 David Sachs
Professor
Pace Online Liaison
Seidenberg School of CSIS
Information Technology
Westchester
324
Goldstein Academic Center
| Office Hours: Mon 1:00pm-4:00pm
Biography
Awards and Honors
National Association of Counties -, 2016, 2016 Achievement Award - NACo
National Association of Area Agencies on Aging, 2015, Aging Achievement Award (to the TIPS Program)
The Sloan Consortium, 2014, Sloan-C Fellow
NACTEL Board, 2014, David Sachs Award
Education
EdD, Columbia University, Teachers College, 1978
Educational Administration

M.Ed., Columbia University, Teachers College, 1977
Educational Administration

MA, New York University, 1970
English

BA, Colgate University, 1969
Philosophy


Research and Creative Works
Research Interest
Social media, telehealth, online education
Grants, Sponsored Research and Contracts
American Rescue Plan
Sachs, D. September 2022 - December 2024. HRSA (Health Resources and Service Organization), Federal, $1,000,000.00. Funded. This grant provides funds over a three year period - to provide four (or more) TIPS sites throughout Westchester County.

Telehealth Intervention Program for Seniors
Sachs, D. August 2022 - July 2024. Congressman Bowman - 16th District, Federal, $375,000.00. Funded. This project is intended to add three new TIPS sites in Yonkers, Mt. Vernon and New Rochelle serving approximately 150 individuals. In addition, 40 individuals will receive a "TIPS at Home" setup - with all of the requisite hardware and software to enable them to take their vital signs every day.

Proposal to extend TIPS to Newark NJ
Sachs, D. June 2019 - December 2022. Fannie Mae, Federal, $500,000.00. Funded.

Continuity Proposal to extend TIPS for Years 6 and 7
Sachs, D. June 2019 - May 2020. Weinberg Foundation, Private, $250,000.00. Funded.

iTIPS - Expanding the TIPS Project
Sachs, D. & Coppola, J. January 2016 - December 2016. AARP - American Association of Retired Persons, Private, $150,000.00. Funded. This project will provide funds to expand the TIPS program to include 3 additional sites - 2 in Westchester and 1 in Scranton PA, along with funding for additional hardware.


Courses Taught
Past Courses
AIT 103: Online Seminar
AIT 107: Cmptr Applctns for Tlcmnctns
AIT 109: Broadband Essentials
AIT 111: AC/DC Electrical Circuits
AIT 113: Solid State Devices & Circuits
AIT 120: Bus & Tchncl Comm for Telecom
AIT 170: Basic Telephony & Voice Comm
AIT 196: Adv PC Applctn/Telecom: Access
AIT 196: Adv PC Applctn/Telecom: Excel
AIT 196: Adv PC Applctn/Telecom: Pwrpt
AIT 196: Adv PC Applctn/Telecom: Word
AIT 223: Dgtl & Mcrprcssr Fndmntls
AIT 231: Cabling Technology
AIT 235: Sgnl Transmissions for Telecom
AIT 241: Data Transmission Systems
AIT 245: Data & Emrgng Comm Technlgy
AIT 371: Fiber Optics
AIT 381: Emerging Broadband Tchnlgy
AIT 382: Voice Over IP Technologies
AIT 383: Emerging Wireless Technologies
AIT 503: Graduate Online Seminar I
CHE 105: Consumer Chemistry
CIS 101: Introduction to Computing
CIS 102: Tpc: Intro to Project Manager
CIS 133: Social Media
CIT 335: Creating w/the Interactive Web
CIT 481: Cpstn in Infrmtn Tchnlgy
CIT 490: Independent Study in Infor Tec
COM 221: Professional Communication
CS 312: Research Methods
DCS 860: Topic: Assistive Technology
DCS 861: Scl Ntwrkng Opprtnts & Chllngs
ENG 110: Composition
ENG 120: Critical Writing
HIS 113: Wealth and American Culture
INT 196: Integrity Issues in Telecom
INT 196: Prior Learning Assessment
INT 196: Telecom Wrkrs/20th Cen Lbr His
IT 603: Overview of Infrmtn Security
IT 605: Database Management Systems
IT 607: System Dvlpmnt & Prjct Mgmnt
LIT 196: Tpc: Amer Det Fiction-Nactel
LIT 200: Global Crossings: Nactel
LIT 343: Contemporary Amrcn Literature
MAT 125: Technical Math 1
MGT 323: Orgnzl Bhvr & Virtual Entrprs
OIS 090: Topic: Academic Skills Sem (C)
OSI 010: Online Orientation-iPACE
PAA 690: Practicum
PSY 196: Topics in Psychology
PSY 256: Psy of Persnal Adjstmnt
PSY 323: Psychology of Learning
SCI 150: Astronomy
SOC 113: Dynamics of Change
TS 090: Tpc: Academic Skill Semnr
TS 313: Multimedia Applctn / Mcrcmptr
TS 314: Computer Operating Systems
TS 333: Plng Dsgn Implmtn & Evltn
TS 341: Networking Technologies
TS 351: Cmptr Hrdwre: Trblesht / Mntnc
TS 410: Innvtv Tech for Complex Issues
TS 652: Using Intrnt as Instrctl Tool

Publications and Presentations
Publications
Experiences and perceptions of distinct telehealth delivery models for remote patient monitoring among older adults in the community
Zhang, Z., Huh-Yoo, J., Joy, K., Angeles, M., Sachs, D., Migliaccio, J. & Schiaffino, M.

Older adults' perceptions of community-based telehealth wellness programs: A qualitative study
Zhang, Z., Henley, T. J., Schiaffino, M., Wiese, J., Sachs, D. & Migliaccio, J. (2021, November). Journal of Informatics for Health and Social Care.

Telehealth Intervention Programs for Seniors: An Observational Study
Hamilton, T., Johnson, L., Quinn, B., Coppolla, J., Migliaccio, J., Phipps, C. & Schwartz, J. (2019, April (2nd Quarter/Spring)). Telemedicine Journal of E Health..

Beginner's Guide to Web Designing with Google Sites, Third Edition
Sachs, D. & Tessema, T. (2017, September). , pages 177.

Appendix A: Web 2.0 and Social Media Applications
McHaney, R. & Sachs, D. (2016, September). Frederiksburg , Denmark:Ventus Publishing. (Issue 3rd) , pages 313. https://www.bookboon.com


Professional Contributions and Service
Professional Memberships
Association for Computing Machinery
College Service
Seidenberg Restructuring Committee Seidenberg Restructuring Committee [Committee Member]

University Service
Presidential Evaluation Committee (5 Year Review) [Committee Member]
CDFPT Appeals Committee [Committee Member]
Victor Goldsmith Review Committee [Committee Member]