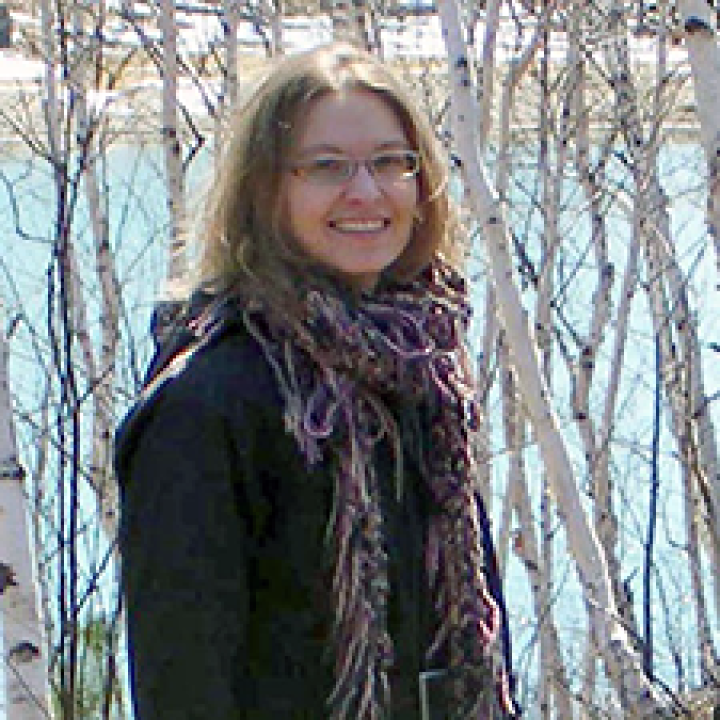 Erika Crispo
Associate Professor
Associate Chair
Dyson College of Arts and Sciences
Biology
Biography
Faculty Bio
I came to Pace University from Canada in the Fall of 2012. I have always been interested in animals and nature, which led me to pursue graduate studies in 2002. I completed graduate work on guppies in Trinidad and cichlids in Uganda. I then went on to study minnows in Alberta for postdoctoral work. I continue to work on these systems while also delving into the study of organisms and environments in the New York area.
Education
PhD, McGill University, Montreal, 2010
Evolutionary Ecology

MS, McGill University, Montreal, 2004
Evolutionary Ecology

BS, University of Guelph, Guelph, 2002


Research and Creative Works
Research Interest
My research is at the interface of molecular ecology and ecological genetics. That is, I use molecular tools to understand ecology, and I study how genomes evolve in response to the environment. More specifically, I am interested in how freshwater fish populations adapt to environmental stressors, including hypoxia and pollution. I am most interested in questions revolving around the role of phenotypic plasticity in adaptation, and how phenotypic plasticity evolves, through examination at both the molecular and phenotypic levels.
Courses Taught
Past Courses
BIO 101: General Biology I
BIO 102: General Biology II
BIO 205: Cncpts of Envrnmntl Scnce
BIO 210: Ecology
BIO 231: Genetics
BIO 305: Evolutionary Biology
BIO 395: Independent Study in Biology
BIO 396: Guided Study in Biology
BIO 399: Topics: Evolutionary Biology
BIO 480: Research in Biology
BIO 481: Research in Biology II
BIO 491: Internship in Biology
BIO 492: Internship in Biology II
BMB 620: Quantitative Methods
BMB 710: Research I
ENS 622: Quantitative Analytical Meth
ENS 793: Rsrch in Envrnmntl Sci II
ENS 798: Tpc: Environmental Science
ENV 498: Mentoring Seminar
ENV 499: Senior Year Exp/Environmental
FOR 621: Internship
MAT 141: Intro Stats for the Life Sci
UNV 101: First-Year Smnr Unvrsty Cmmnty