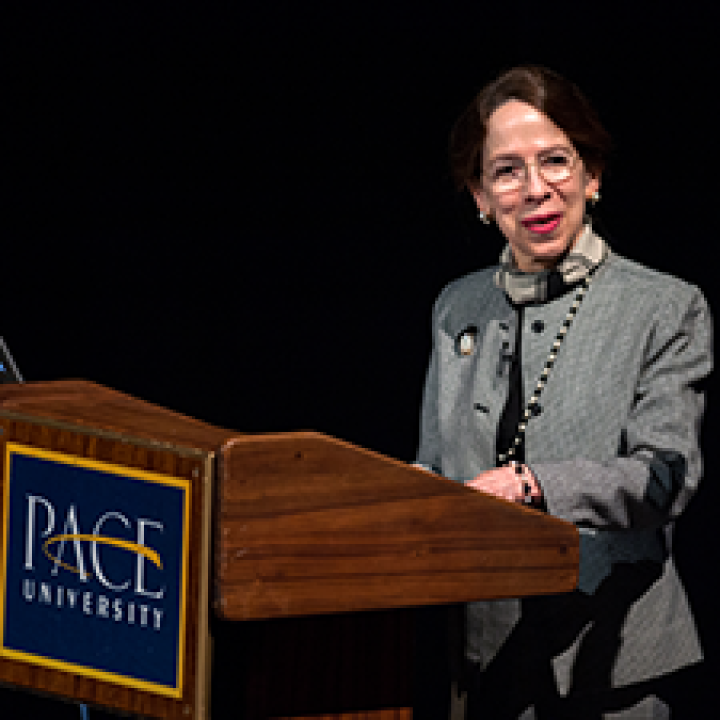 Janetta Benton
Distinguished Professor
Dyson College of Arts and Sciences
Art
Westchester
333
Choate House
Biography
Personal Quote
Wikipedia: https://en.wikipedia.org/wiki/Janetta_Rebold_Benton
Faculty Bio
Janetta Rebold Benton, Ph.D. is Distinguished Professor of Art History and the recipient of two Fulbright Scholar Awards as Visiting Professor (China 2018; Russia 2012). She is the author of 10 books on art historical subjects, as well as many scholarly articles. Dr. Benton lectures for Smithsonian Associates, 92nd Street Y, and previously at the Metropolitan Museum of Art. She is the speaker on trips sponsored by the Smithsonian and Met. She holds degrees/diploma from Harvard, Brown, George Washington, and Cornell Universities.
Awards and Honors
China Academy of Art, Hangzhou, China, 2018, Fulbright Scholar Award, 2018
European University, St. Petersburg, Russia, 2012, Fulbright Senior Scholar
Pace University, 2011, Dyson College Excellence in Scholarship Award and Grant
Pace University, 2004, Award for Outstanding Faculty Member
Pace University, 2004, Distinguished Professor
Pace University, 2004, Dyson College Distinguished Achievement Award for Distinguished Faculty
Pace University, 2004, Joseph E. Houle Award
Education
MDP diploma, Harvard University, 2000

PhD, Brown University, 1981

MA, George Washington University, 1969

BFA, Cornell University, 1967


Research and Creative Works
Research Interest
Areas of interest: medieval and Renaissance art history iconography fantastic fauna gargoyles humor
Courses Taught
Past Courses
ART 102: Art Hstry: Ancient - Gthic Art
ART 103: Art His: Renaissance-Modern
ART 196: Seminar: Re-Painting History
ART 206: Renaissance Art in Italy
ART 298: Frnch Art:Mddle Age to Mdrn Tm

Publications and Presentations
Publications
How to Understand Art
Benton, J. R. (2021). How to Understand Art.Roger Thorp (Eds.), book, published in English, American, French, German, Italian, Spanish, Latvian, Russian~~. London , England : Thames & Hudson. , pages 176 pages, 111 illustrations.

Andy Warhol: King of Pop
Benton, J. R. (2020, August). Journal of the Tsinghua University Art Museum, Beijing.


Professional Contributions and Service
Professional Memberships
College Art Association; Early Book Society; International Center of Medieval Art; Fulbright Association; Metropolitan Museum of Art; Guggenheim Museum [International Center of Medieval Art, Director, 3 years]
Department Service
Acting Chair of Art Department, PLV [Acting Chair]
College Service
Interdisciplinary travel course Interdisciplinary travel course [Other]

[Other]

University Service
Prestigious Fellowships and Awards [University Director]
Pforzheimer Honors College, PLV [Director]
Professional Service
Various publishers: University of Chicago; Wiley-Blackwell [Reviewer, Book]
Fulbright Commission [Reviewer, Grant Proposal]
International Center of Medieval Art [Board of Directors of a Company]

Public Service
United Way; Adopt-A-Dog [Guest Speaker]