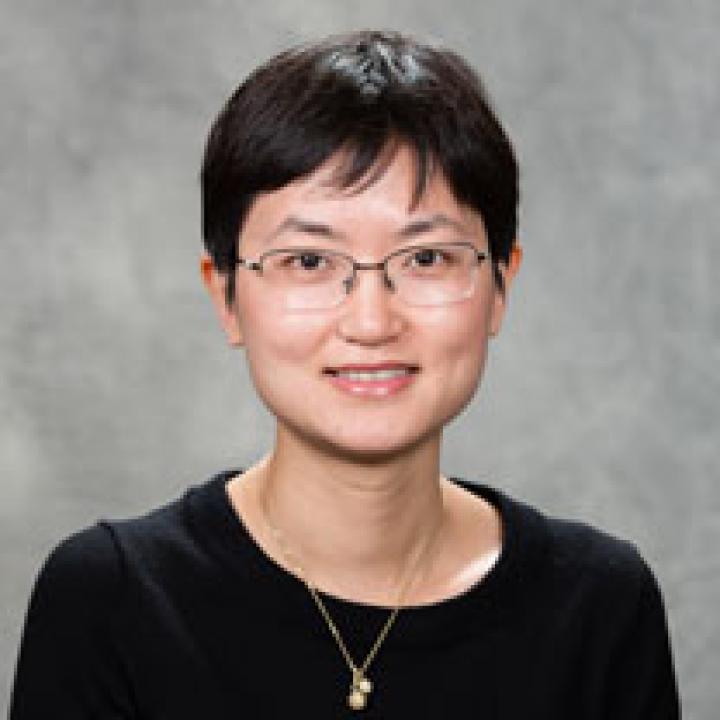 Ping Wang
Associate Professor
Graduate Program Chair
Lubin School of Business
Accounting
Biography
ACADEMIC AND PROFESSIONAL ENGAGEMENT ACTIVITIES
Dr. Ping Wang is an Associated Professor of Accounting at the Lubin School of Business. She joined Lubin in 2011 and has served as the faculty advisor for ALPFA Pace chapter since then. She is the co-editor of Lubin Business Review.

Her research focuses on executive compensation, voluntary disclosure, and financial regulation. Her dissertation, entitled "Consequences of Voluntary Disclosure for CEOs: Evidence from Issuing Earnings Guidance in the Face of an Earnings Surprise", received best doctoral student award at American Accounting Association Mid-Atlantic Meeting in 2011. Her co-authored paper, entitled "Heartland Payment Systems: Cybersecurity Impact on Audits and Financial Statement Contingencies", received Best Contribution to Teaching Award at the 22nd Annual Ethics Research Symposium in August 2017. She has published in "Journal of Accounting, Auditing and Finance", "Journal of Business Finance & Accounting", "Accounting Horizons", and "Research in Accounting Regulation". Her research was featured on Harvard Law School Corporate Governance forum and Dow Jones Institutional News. She presented several papers at American Accounting Association section and regional meetings in the past years, and served as an ad hoc reviewer for these meetings as well.

She regularly teaches Intermediate Accounting, Financial Reporting, and Accounting Research Project at both undergraduate and graduate levels. She has served as a core course coordinator at the Accounting Department since 2013.
Education
PhD, City University of New York, New York, NY
Accounting


Publications and Presentations
SELECTED CONTRIBUTIONS & PUBLICATIONS
Darrough, M., Wang, P., Shi, L. (2017). Do Peer Warnings Affect CEO Compensation?. Accounting Horizons. 31(4), 71-91. Read More >>
Shi, L., Wang, P., Zhou, N. (2017). Enhanced disclosure of other comprehensive income and increased usefulness of net income: The Implication of Accounting Standards Update 2011-05. Research in Accounting Regulation. 29(2), 139-144. Read More >>
Wang, P. (2017). An Empirical Analysis of the Effect of Accounting-Based Debt Covenant Disclosures on Shareholder Wealth. International Journal of Business and Finance Research, The. 11(2), 61-78. Read More >>
Wang, P., Darrough, M., Shi, L., (2016). Earnings warnings and CEO welfare. Journal of Business Finance & Accounting. 43(9-10), 1197-1243. Read More >>
Wang, P., Darrough, M., Guler, L. (2014). Goodwill Impairment Losses and CEO Compensation. Journal of Accounting, Auditing & Finance. Read More >>